Fall is here, and that means the Spooky Season returns to Tampa Bay! As the weather starts to cool, it's the perfect time of year to get out and enjoy Halloween fun, festivals, and scares for all ages. From factual ghost stories and haunted houses to pumpkin patches and kid-friendly trick-or-treats, get in the Halloween spirit with a full lineup of fall fun. It's Halloween Season in Tampa Bay!
GET IN THE SPIRIT
Tampa Bay is known for its beautiful sunshine and amazing attractions, but behind its history lies a haunted past. Tampa Bay's Most Haunted highlights some of the destination's most haunted landmarks and takes you on a journey to uncover the stories behind its spooky past.
HOWL-O-SCREAM
Select Dates Sept 9 – Oct 31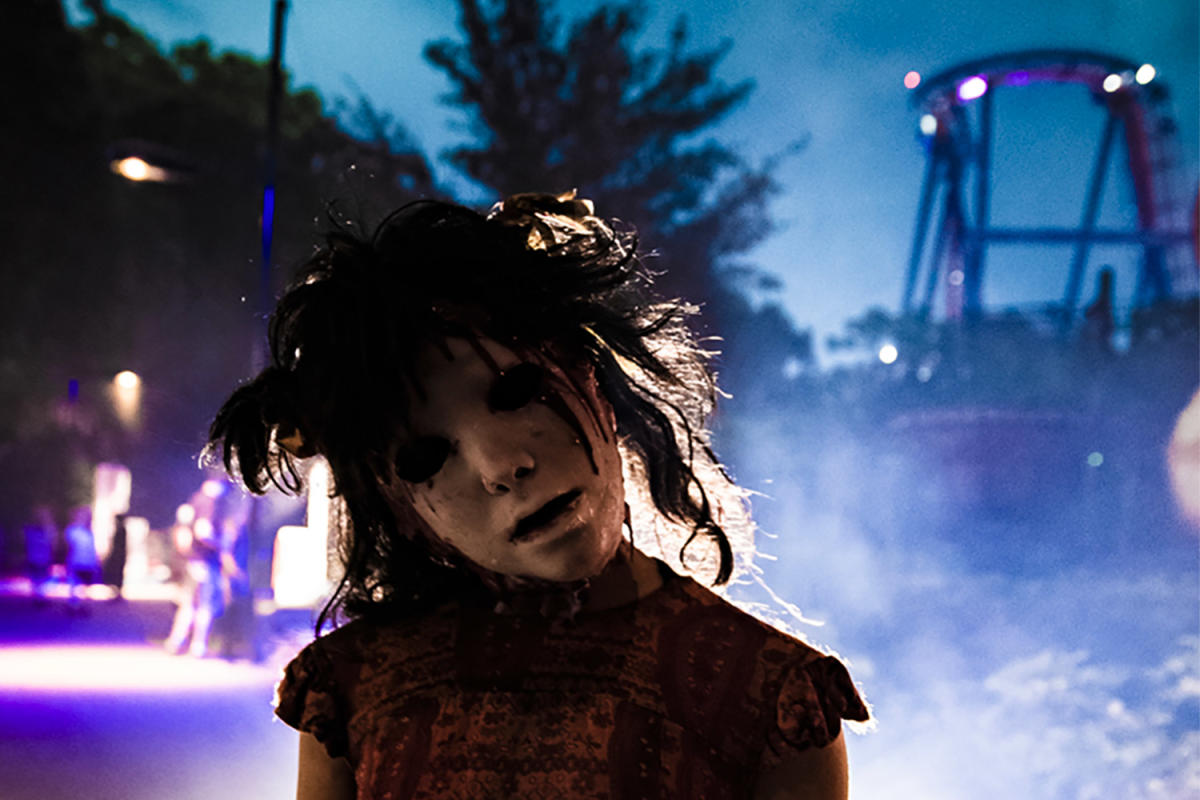 Uncover terrifying haunted houses, sinister scare zones, live entertainment and pulse-pounding thrill rides as Busch Gardens Tampa Bay's Howl-O-Scream returns for 2022. Once you're inside, there's nothing to fear but…everything.
CREATURES OF THE NIGHT
Select Dates Sept 30 – Oct 30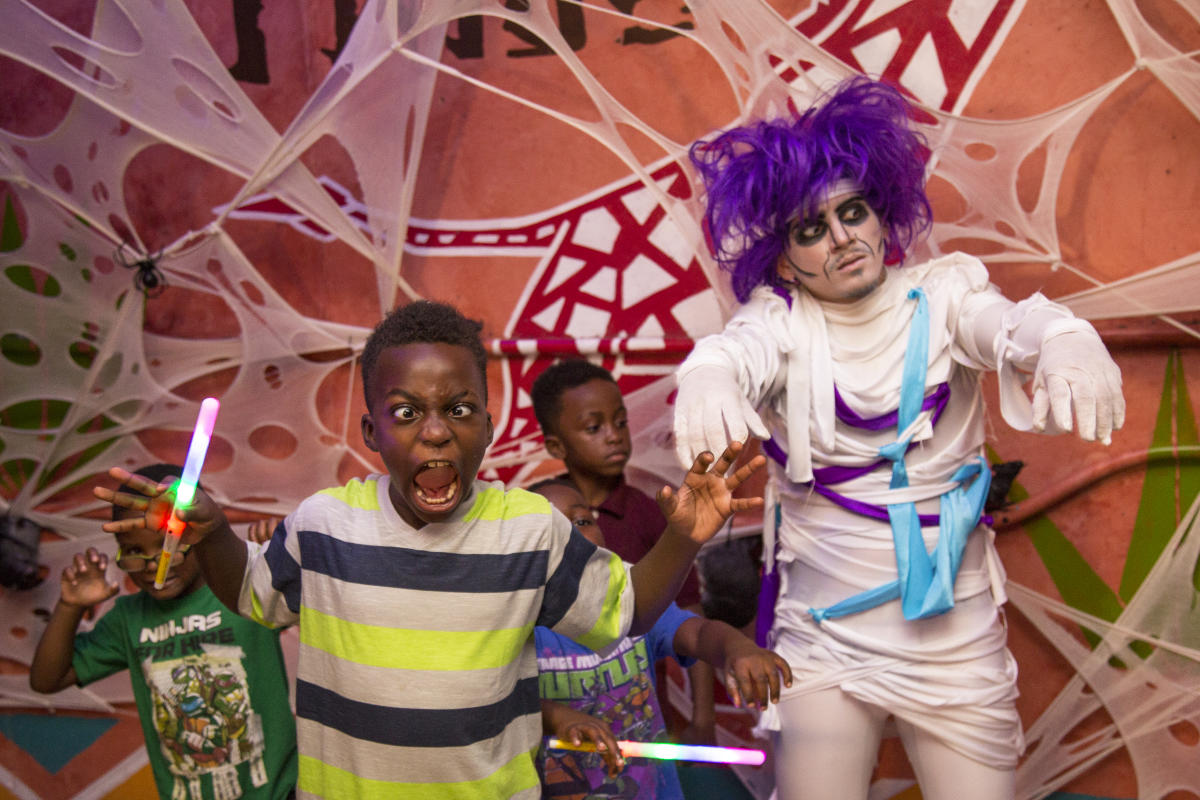 Spooky family fun takes on a new meaning this fall at ZooTampa during Creatures Of The Night. Enjoy mischievous activities, eerie entertainment, and frightening good food perfect for explorers of all ages. This year, the event welcomes Swamp Witch, a mysterious new resident who spends her nights conjuring up magnificent spells in Florida's murky swamps.
RIVERWALK TRICK OR TREAT
Oct 29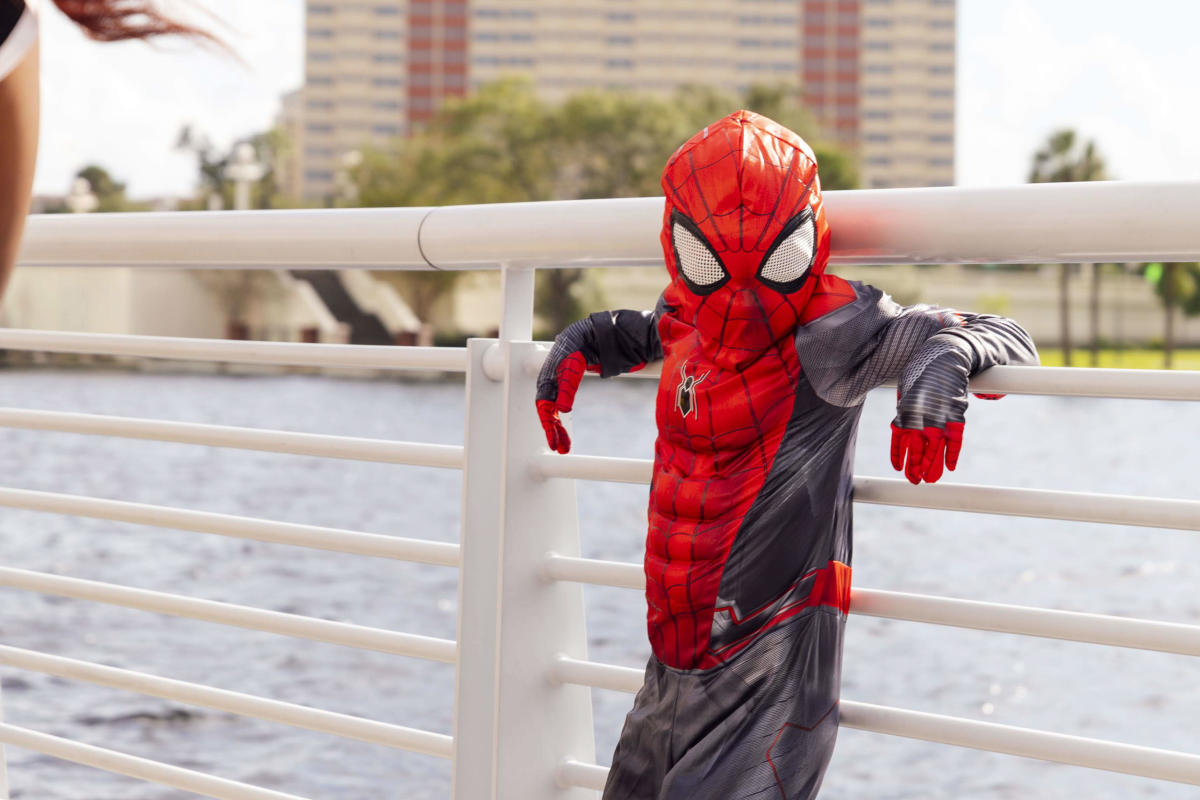 The 6th annual Tampa Riverwalk Trick Or Treat event on the Tampa Riverwalk encourages children of all ages to dress up in fun and spooky costumes while enjoying family fun activities, over 50 different treat stations, and a kids' costume contest!
SCREAM-A-GEDDON
Select Dates Sept 9 – Oct 31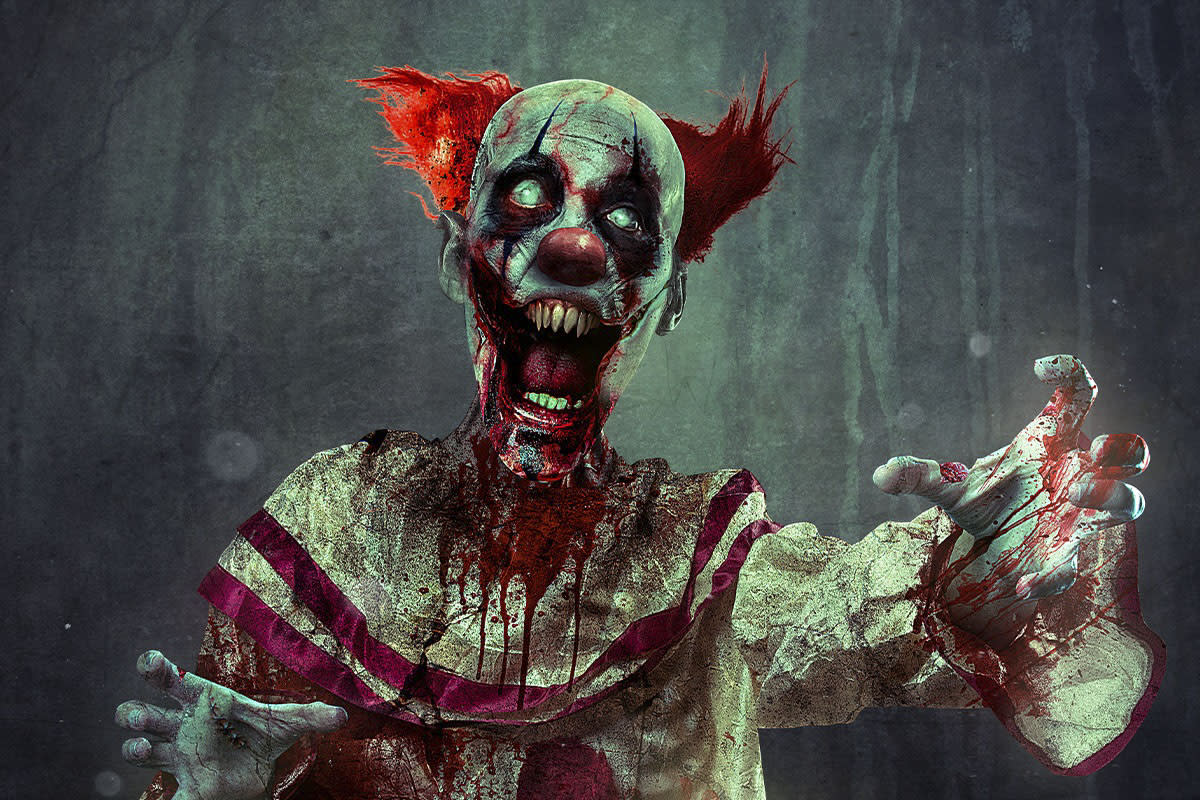 Don't forget to check out Scream-a-Geddon, Florida's premier horror park this Halloween season! Scream-a-Geddon features six haunted attractions, a monster midway, and creepy creatures that roam the haunted grounds. Looking for a truly horrifying experience? Scream-A-Geddon offers glow necklaces that allow their ghoulish friends to make you a part of their terrifying story. Located just a short drive from downtown Tampa, this event serves up scares by the bucketload and is sure to satisfy anyone seeking chilling thrills.
VILLAGE PUMPKIN PATCH
Oct 1-26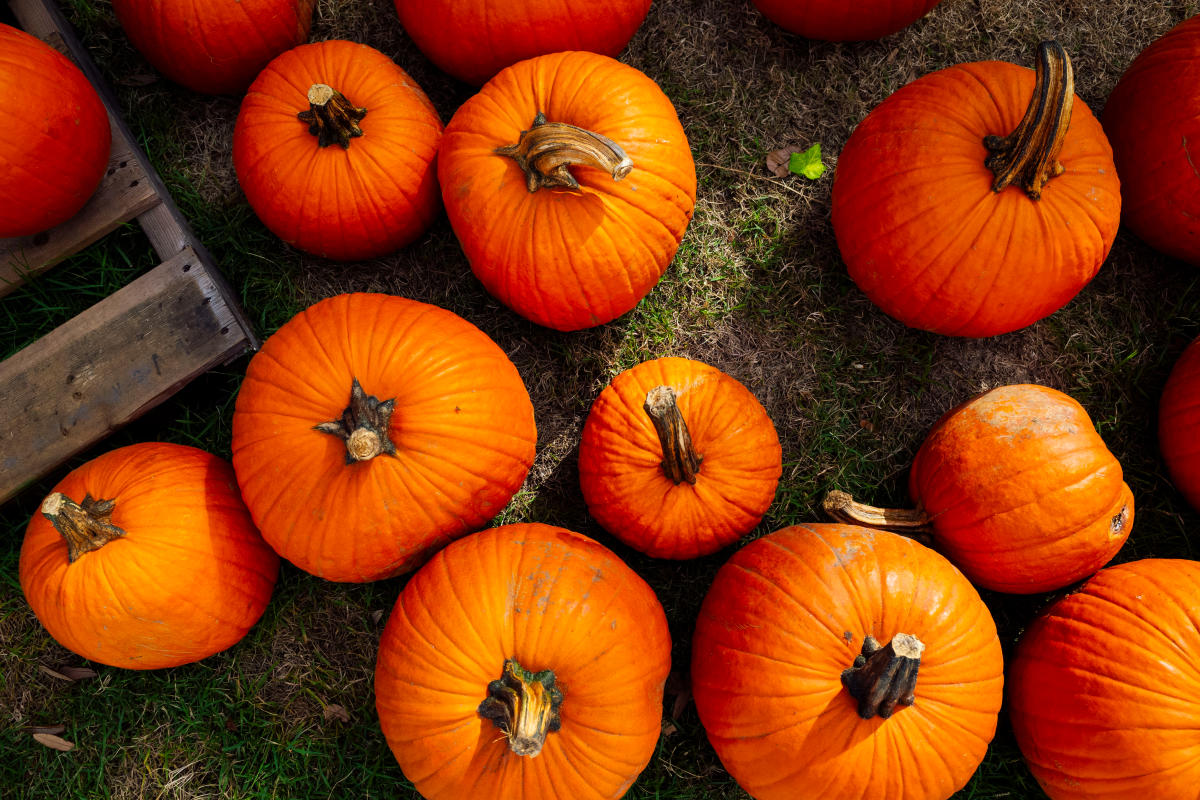 Stock up on fall décor while browsing hundreds of pumpkins in the heart of Tampa Bay's Hyde Park Village. Guests can enjoy free mini cupcakes and Storytime in the Patch with Mother Boo who will read fall classics. A portion of each pumpkin sale at the event will go directly to supporting the Humane Society of Tampa Bay.
HAUNTED RIVER TOUR
Oct 7-30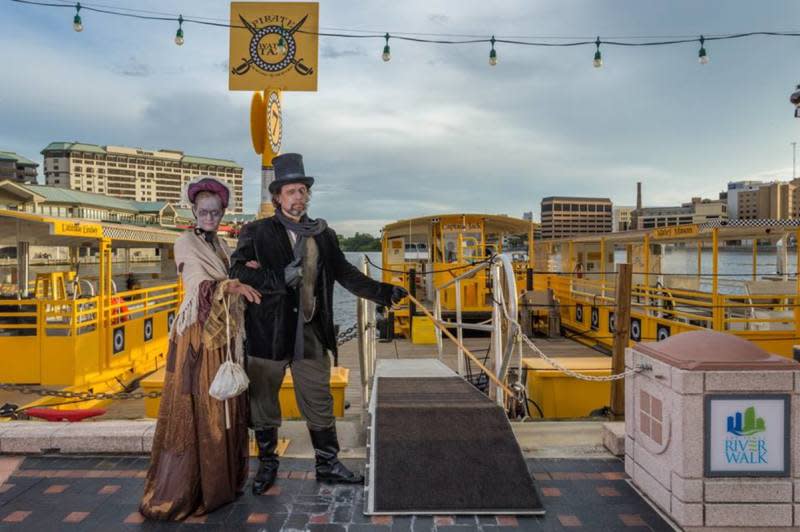 Set sail alongside an eerie crew of haunted storytellers who share the mysterious history of Tampa Bay. This 45-minute immersive experience aboard Tampa's popular black and yellow vessels features plenty of haunted, eerie, and supernatural surprises on the Tampa Bay waterways.
AN EERIE EVENING AT THE TAMPA BAY HOTEL
Oct 28 – 30, 2022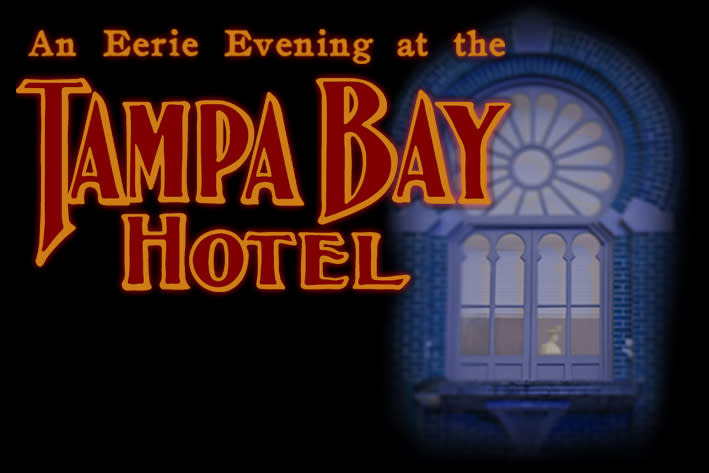 See the museum in the moonlight as you've never seen it before and try to solve a murder mystery before the next victim falls! The former Tampa Bay Hotel has been a silent witness to countless individuals over the past 129 years. Who knows how many crossed the threshold with malice in their hearts? Visitors to An Eerie Evening will find themselves transported back to the 1890s, shortly after a terrible crime has been committed. Evidence and clues are scattered throughout the rooms and guests must strive to put the pieces together in time to prevent the next attack.
SENSORY-FRIENDLY SPREE
October 31, 10am-1pm​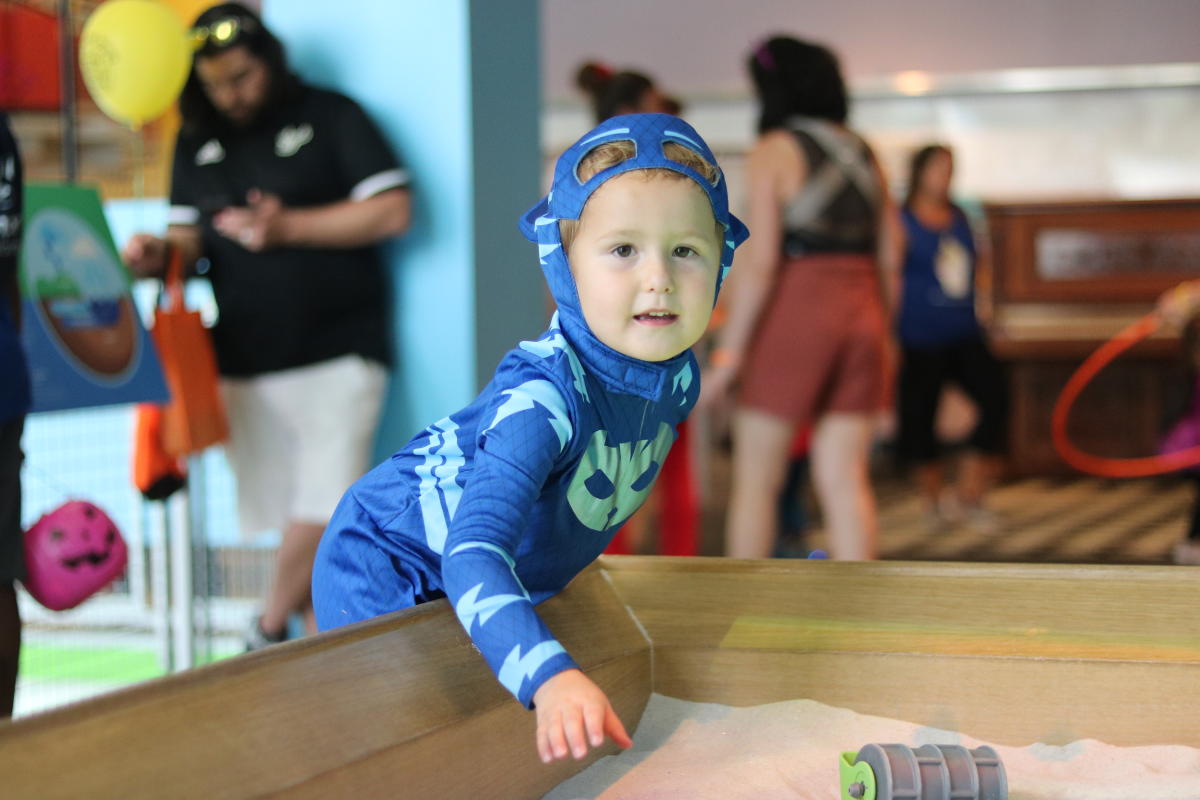 This trick-or-treating event is designed for children with special needs and their caregivers. Explore the Glazer Children's Museum with lights and sounds turned down and sensory-adapted tools, special programs, and community resources at your fingertips. Trick-or-treating will include edible treats as well as non-edible treats, so there will be something for every kid regardless of dietary restrictions. Reservations are encouraged, but not required.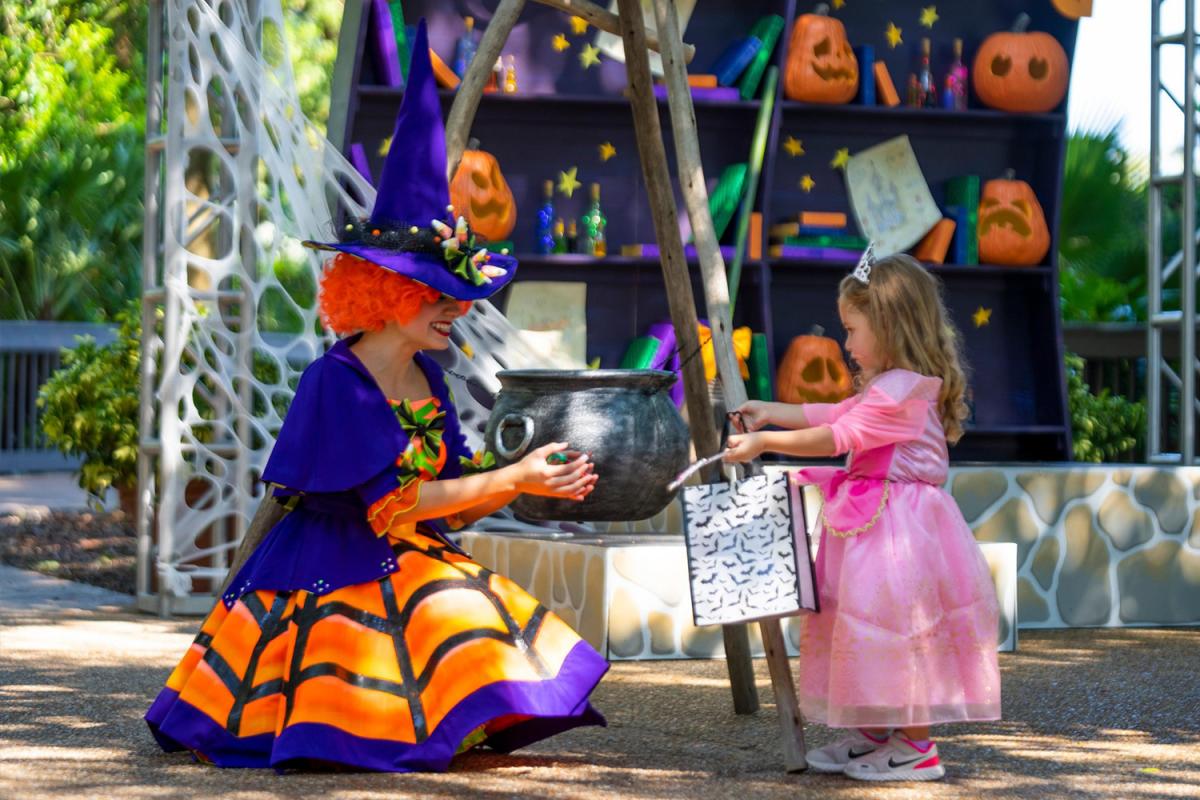 The all-new Halloween event, Spooktacular at Busch Gardens Tampa Bay, is a whimsical world of enchantment full of not-so-spooky fun for the whole family. In this playful world created by Kandy, a friendly witch-in-training, guests can enjoy a costume parade, storytime, trick-or-treating, and other activities in this immersive Halloween experience. It's a great non-spooky way for the family to enjoy Halloween Season in Tampa Bay.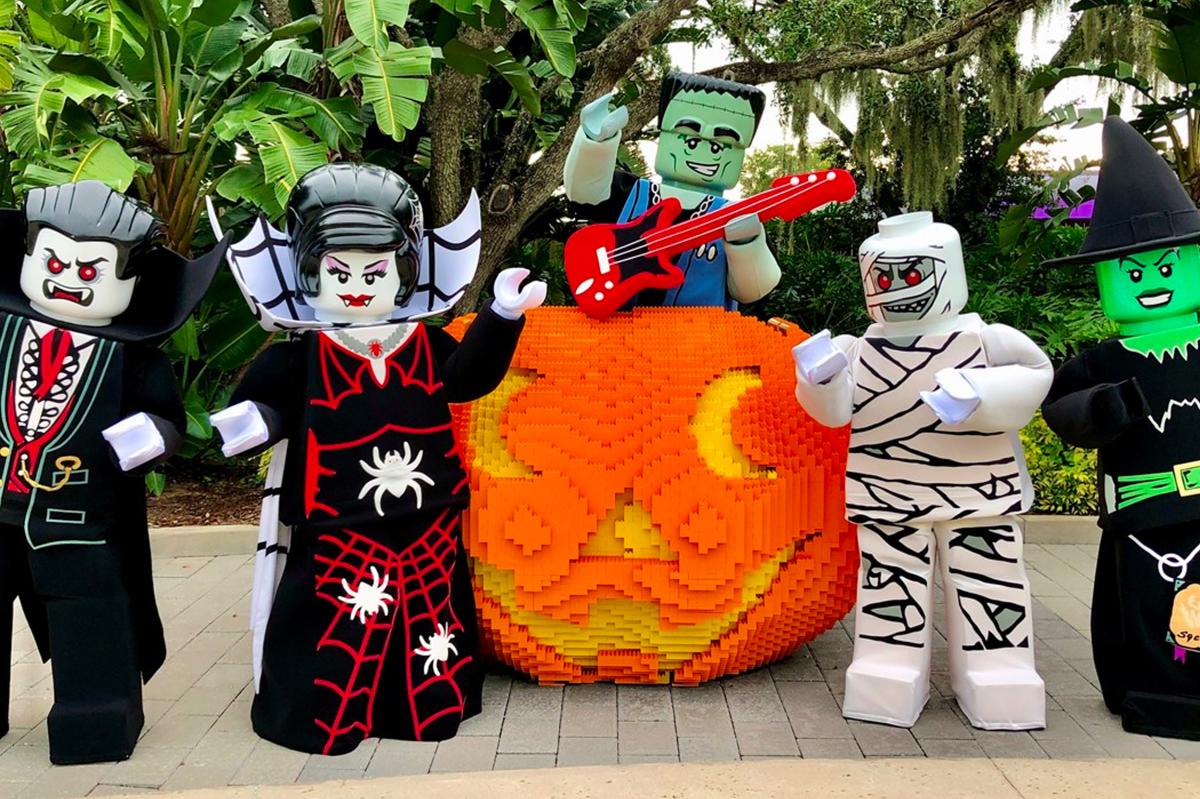 Weekends this October, families will experience the spooky, kooky fun of one of the only kid-friendly Halloween events in Central Florida at Brick or Treat at LEGOLAND® Florida Resort! Enjoy safe, outdoor, contactless trick-or-treating with plenty of candy, seasonal shows and exclusive LEGO® monsters—and, it's all included in general admission.
BOO BRUNCH
Oct 30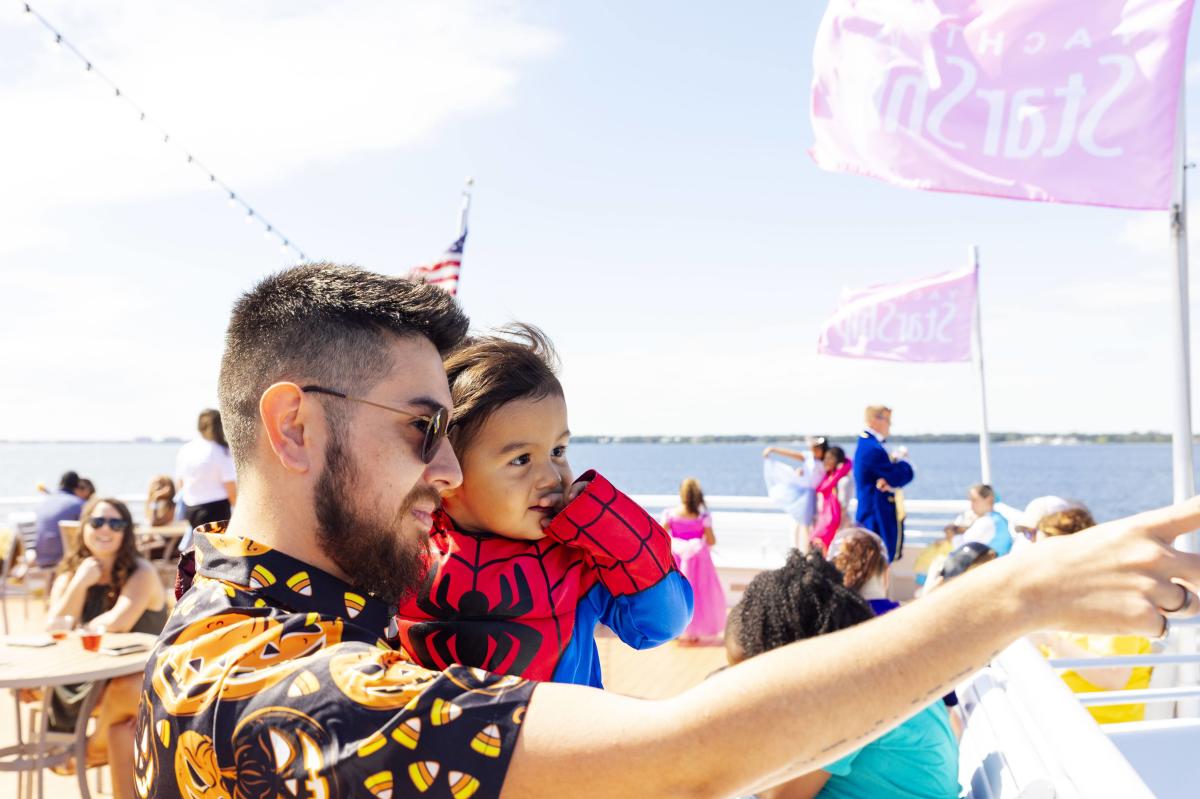 Bring your ghosts and goblins for a fun costume party on the Yacht Starship. Kids of all ages will get to enjoy a delicious brunch and enough candy to get the party started with a DJ performance on the top deck!
UNDEAD IN THE WATER
Select Dates Sept 23 – Oct 29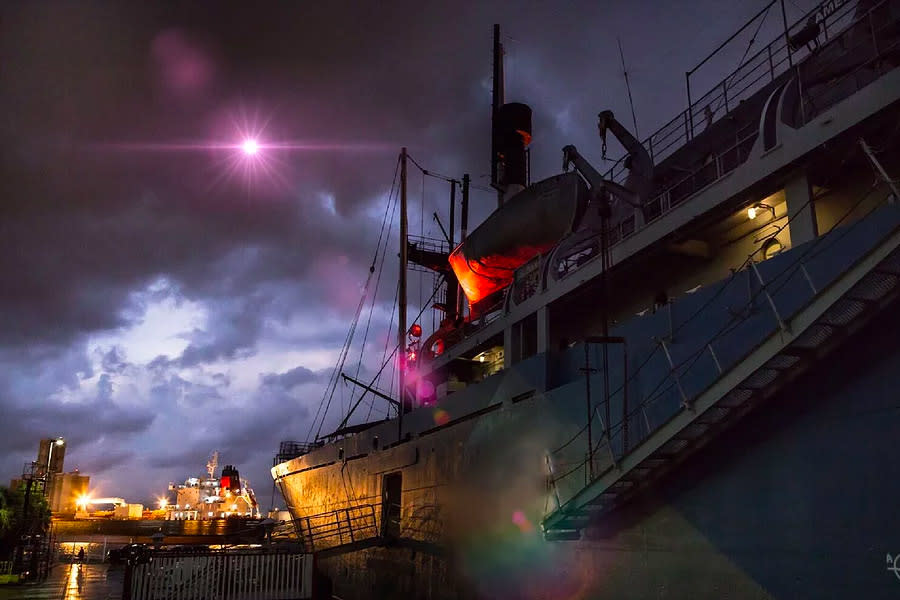 Now located at Sparkman Wharf, take fear to new heights at S.S. American Victory Ship's Undead In The Water haunted attraction. Will you be chosen for sacrifice, or will you join the ranks of The Gathering?
NIGHTMARE ON FRANKLIN ST.
Oct 14-31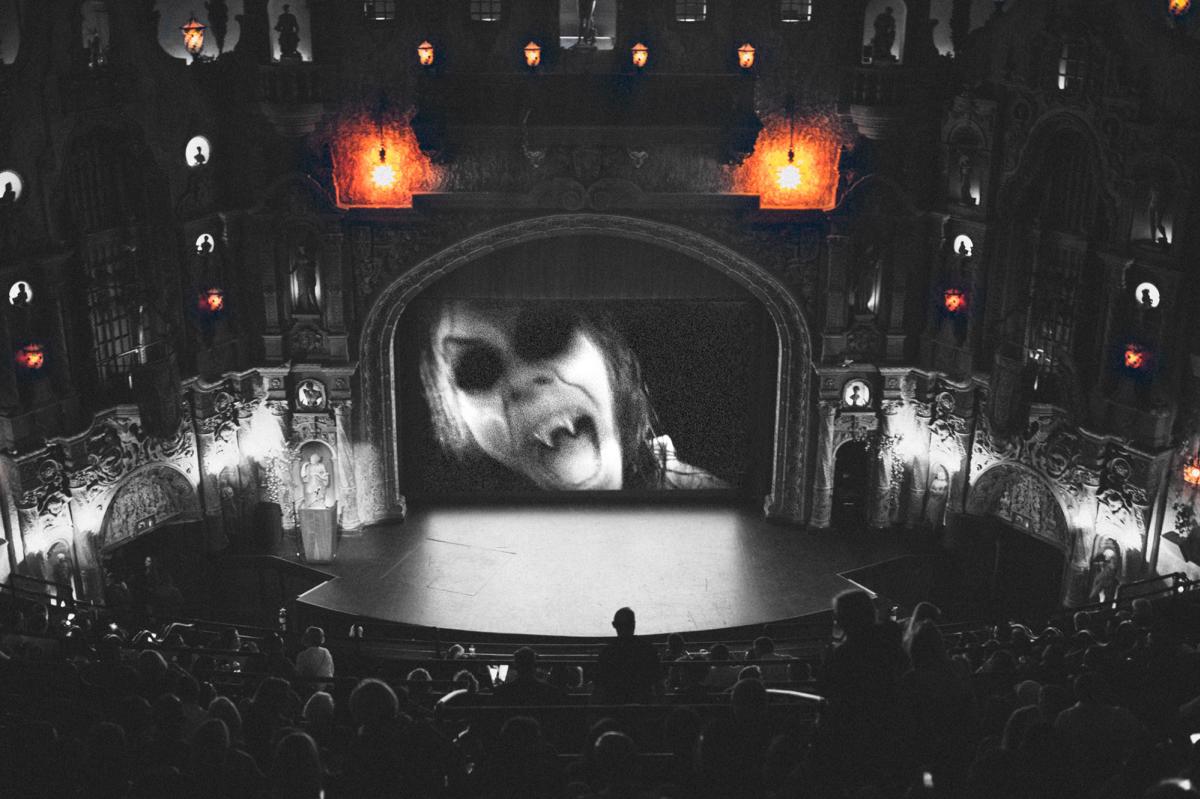 The 10th annual manifestation of Tampa Theater's nightmare on Franklin Street promises a terrifying series of popular horror movies and creepy favorites, all set in one of Tampa Bay's most haunted buildings. These 18 select nights are set to be some of the spookiest of the season!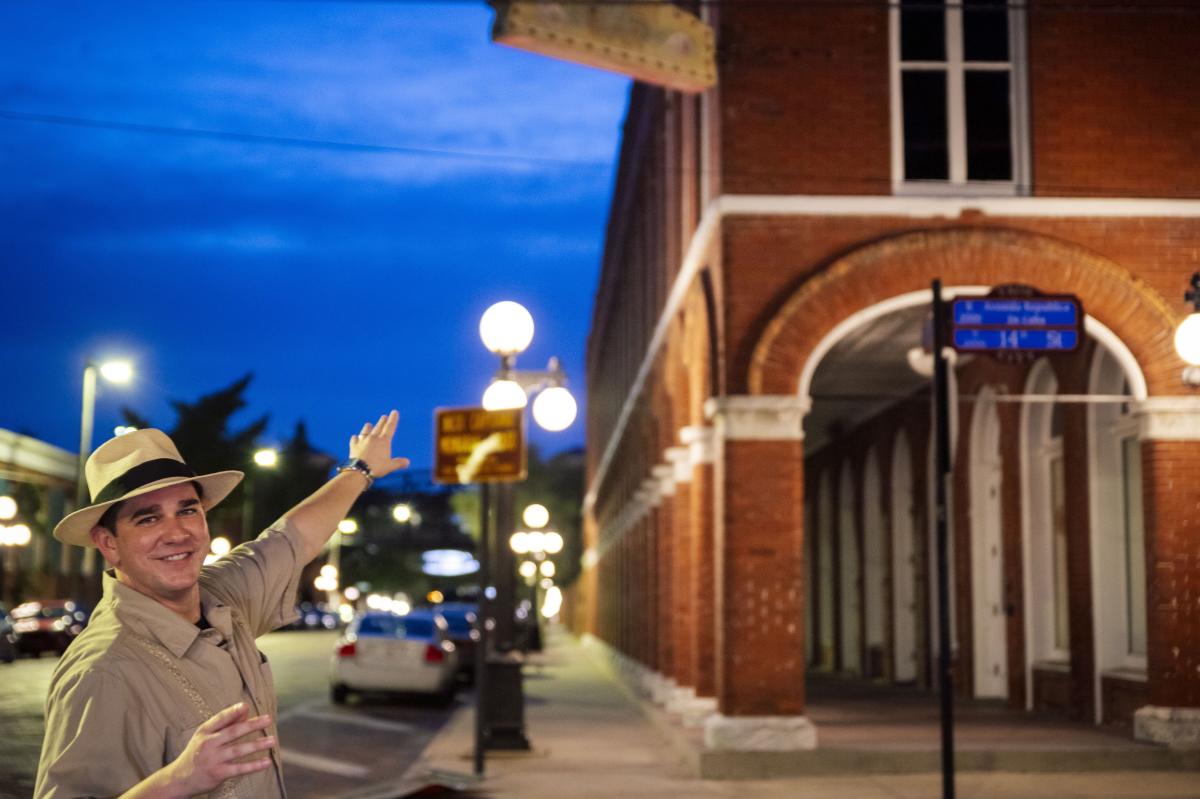 Layered in history and home to some of the most haunted sites in the U.S., we dare you to take a spooky stroll down Ybor City's historic brick-lined streets where you might witness a paranormal sighting … or two.
VAULT OF SOULS
Oct 21, 22, 28, 29, 30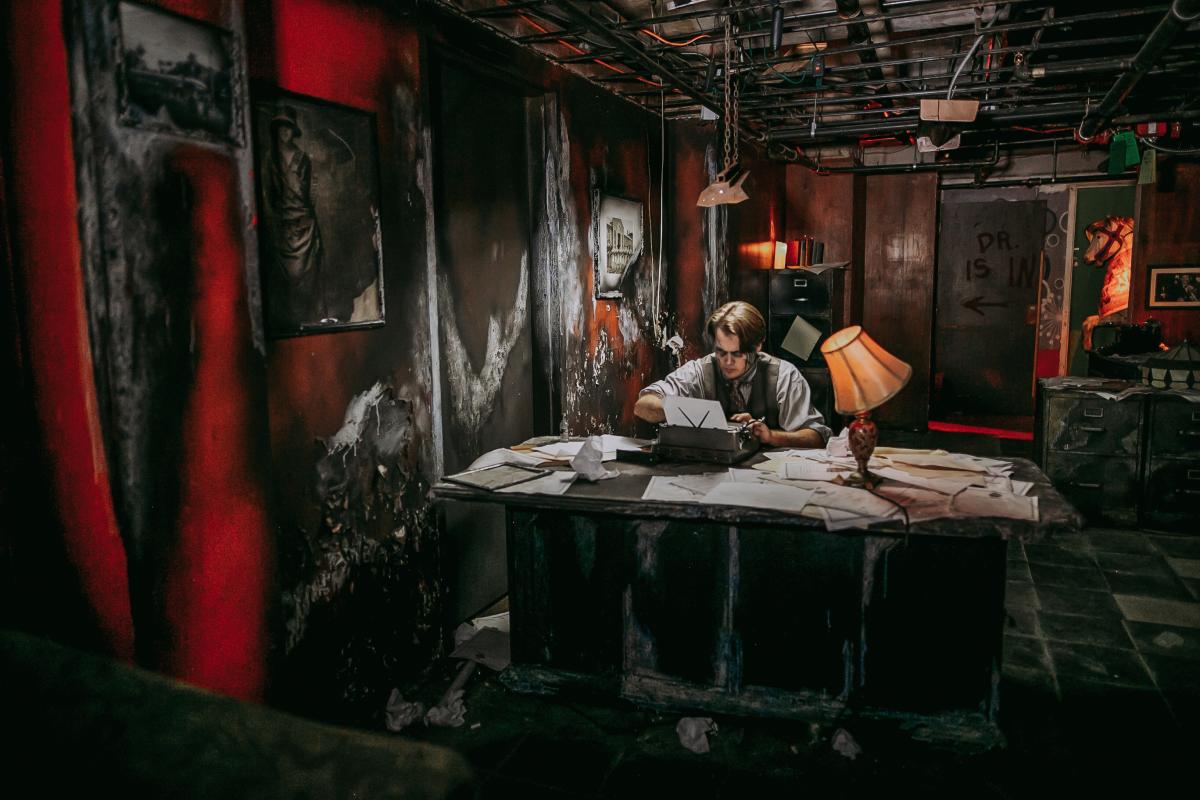 Tampa Bay's premier evening of elegant fear, The Vault of Souls returns in October for five select nights. The spirits invite brave guests to join them at The Vault, Downtown Tampa's lux event venue located inside the 100-year-old Exchange National Bank. Descend to the vault's labyrinth, and along the way, encounter trapped spirits below who may help or hinder your progress. With tarot card readers guiding the fortunate to safe passage, every journey is unique and exclusive to each guest.
So add this Halloween Season in Tampa Bay to you list of must do's.