While its roots are from Europe and Mexico, Halloween has evolved into a uniquely American holiday. Across the United States, spending on the spooky silliness comes to nearly $9 billion a year, or, roughly, $90 per participant. Nowhere else in the world will you experience the outlandish costumes – some scary, some sexy – the front yards full of decorations or find that most unique of American sweets, the candy corn. Now it's time for Halloween Season in Polk County
In the United States, Halloween really is two different holidays. For children, it means breaking out costumes and traveling door-to-door requesting candy while shouting "trick or treat." Adults, meanwhile, get into costumes – along with the family dog or perhaps a docile cat – and wait for the little ghosts, ghouls, and goblins to come to the door while younger adults gather to enjoy the October revelry.
Here in Central Florida, we have a few events and locations that are unique to the holiday.
Spook Hill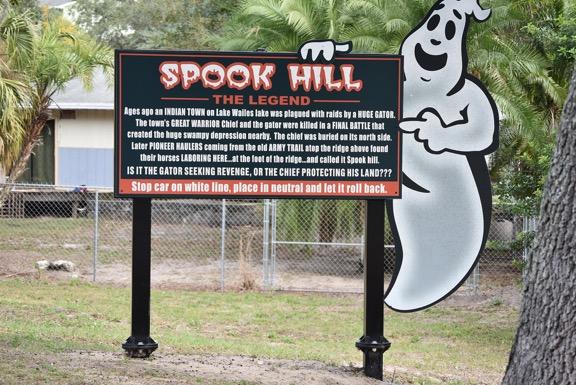 If you would rather scare up a little of bit of Old Florida, there is no better place than Spook Hill in Lake Wales. Legend has it that the hill is the site of a titanic final battle between a giant alligator and a Native American chieftain. Years later, riders using the old trail around the lake discovered their horses laboring when traveling what appeared to be a downhill route. With the advent of the automobile, residents found that their cars defied gravity and seemed to roll uphill by themselves. Could it be the ancient ghost of the chief?
Tucked away along the Lake Wales Ridge and just a few minutes from Bok Tower, the tallest point in peninsular Florida, Spook Hills has been a favorite of both locals and tourists in Central Florida for generations. Part of a phenomenon known as mystery hills or gravity hills, while there are others located throughout the world, this is the only one of its kind in Florida.
And after you are done rolling uphill, locals know to stick around and watch the reaction of others – that's at least half the fun.
Hit the Bricks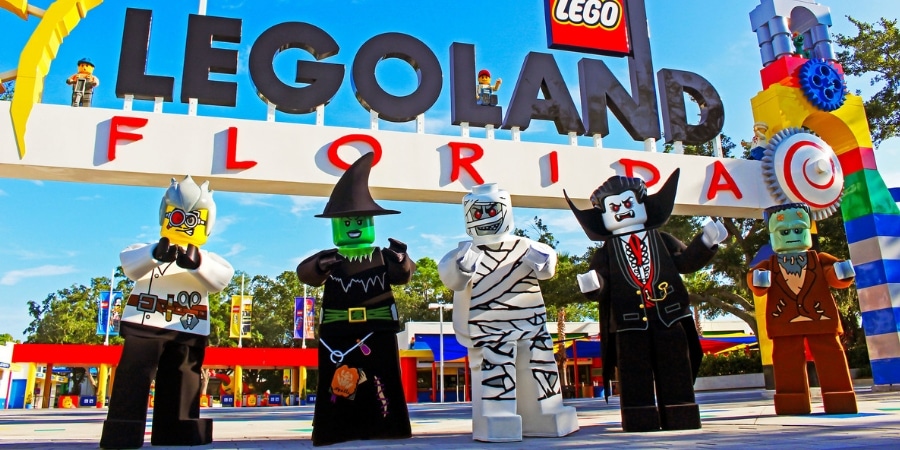 LEGOLAND Florida Resort offers Brick or Treat each weekend in October. A kid-friendly Halloween event featuring entertainment, more candy than ever before and ghoulish treats, this year, it'll feature a twist in honor of the LEGOLAND Pirate Island Hotel opening in April.
Now, back to Halloween Season in Polk County. Brick or Treat activities include trick or treating along a LEGO trail complete with lightly frightful character interactions, larger-than-life LEGO builds and meet-and-greet opportunities with seven event-exclusive LEGO characters. You can also experience the tale of Captain Dreadbeard's adventure to defeat the Imperial Navy during a unique fireworks spectacular, A Tale of Pirates' Cove, each night of the event. But this isn't any ordinary fireworks show – during Brick or Treat, thanks to complementary LEGO glasses, the appears as if thousands of LEGO bricks are exploding in the sky.
For additional information about LEGOLAND Florida Resort's Brick or Treat events, CLICK HERE.
They Did the Mash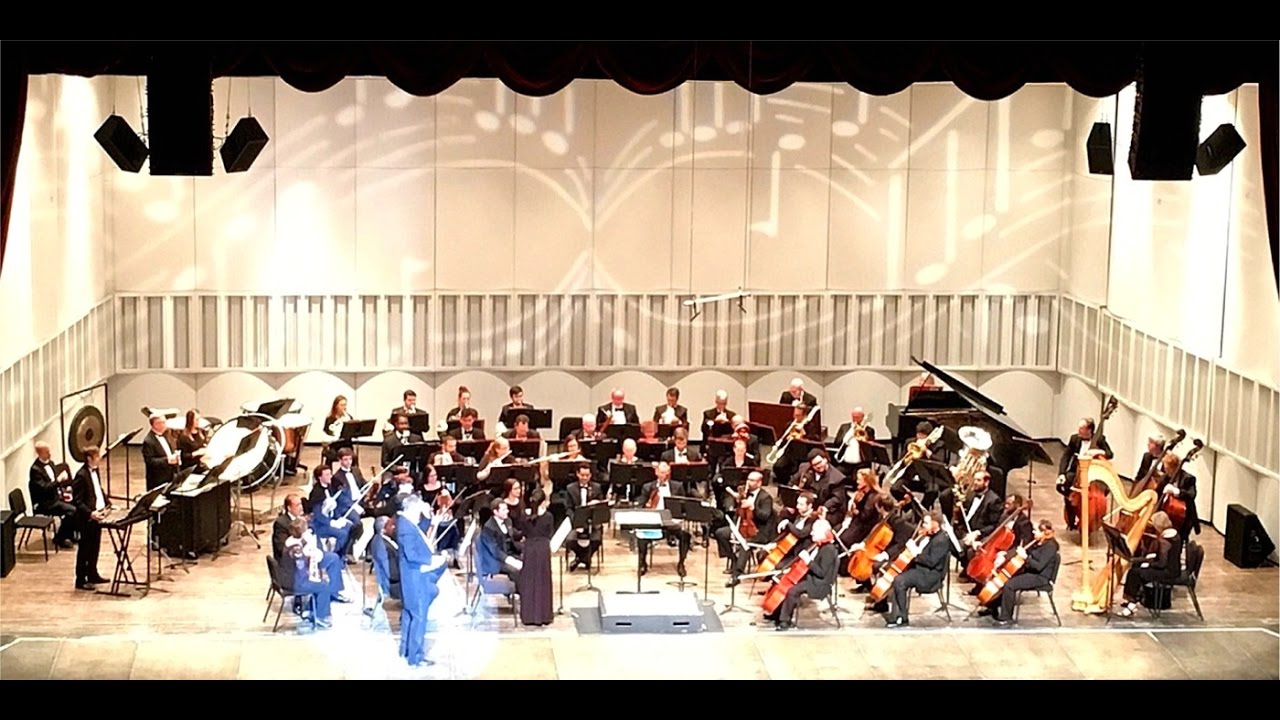 You know the tunes. You just don't know their names. When the Imperial Symphony Orchestra performs their Spooky Symphony on Oct. 29 at the RP Funding Center in Lakeland, eerie songs that appeared in popular movies such as Disney's "Fantasia," "The Social Network," "Rat Race," "Tombstone" and "Apocalypse Now" will be performed, complete with a few sound effects.
For the music aficionado, these selections are not just the latest from Hollywood soundtracks, instead, they are selections from some of the most revered music known to man. Selections include "Night on Bald Mountain," composed by Modest Mussorgsky; "In the Hall of the Mountain King (Suite)," composed by Edvard Grieg; "Danse Macabre," composed by Camille Saint-Saens; "Erlkonig," by composer Franz Schubert; "The Sorcerer's Apprentice," by composed by Paul Dukas; and "Ride of the Valkyries," composed by Richard Wagner.
Not to be missed is the pre-concert lecture, where music director and conductor Mark Thielen explains not only the music but the story and history around it. Running roughly 30 minutes long, the lectures occur 45 minutes before the concerts in the concert hall. Admission is included with your concert ticket. This is a wonderful way to include some amazing culture as you discover Halloween Season in Polk County.
It's A-Maize-Ing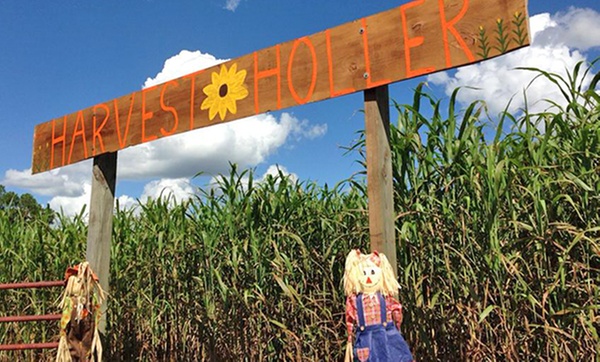 Nothing says fall in North America like corn. From the Pilgrims at Plymouth Rock to today's Midwestern farmers, corn remains the standard-bearer of American crops. In fact, long before the Pilgrims, Native Americans grew their own fall-harvested corn known as maize.
But that doesn't mean this horticultural workhorse can't have a little fun. Today, one of the standards of American fall festivals is the corn maze, with the crop serving as the walls of the structure, like hedges. And Central Florida has more than one example of the quizzical crop creation.
In Polk City, there is the Harvest Holler Corn Maze. Created on a working family farm, there is the maze, a pumpkin patch – where the perfect orange gourd can be chosen for the requisite jack-o-lantern – live animals to pet, hayrides, tire swings and more. Open weekends from Sept. 20 to Nov. 10, check their website, http://www.harvestholler.com/#, for more information.
In Lakeland, there is the CornFusion Crop Maze and Fall Festival at the Smith Family Ranch. Open starting Oct. 5 and the following weekends, it features an eight-acre crop maze as well as a pumpkin patch, a pumpkin carving station, and plenty of Americana activities for the kids, including a mini-maze, see-saws, tumbleweeds and a fire truck.
So take a day or two, leave the theme parks and beaches behind and explore the best the Sunshine State has to offer. For more Central Florida vacation ideas, visit www.VisitCentralFlorida.org.
With so much to do during Halloween Season in Polk County, better get started!