Orlando Attractions Update – A very familiar character will be the new icon of Halloween Horror Nights at Universal Orlando in 2016. Chance, the sidekick of longtime HHN legend Jack the Clown, will be the face of the 26th annual event.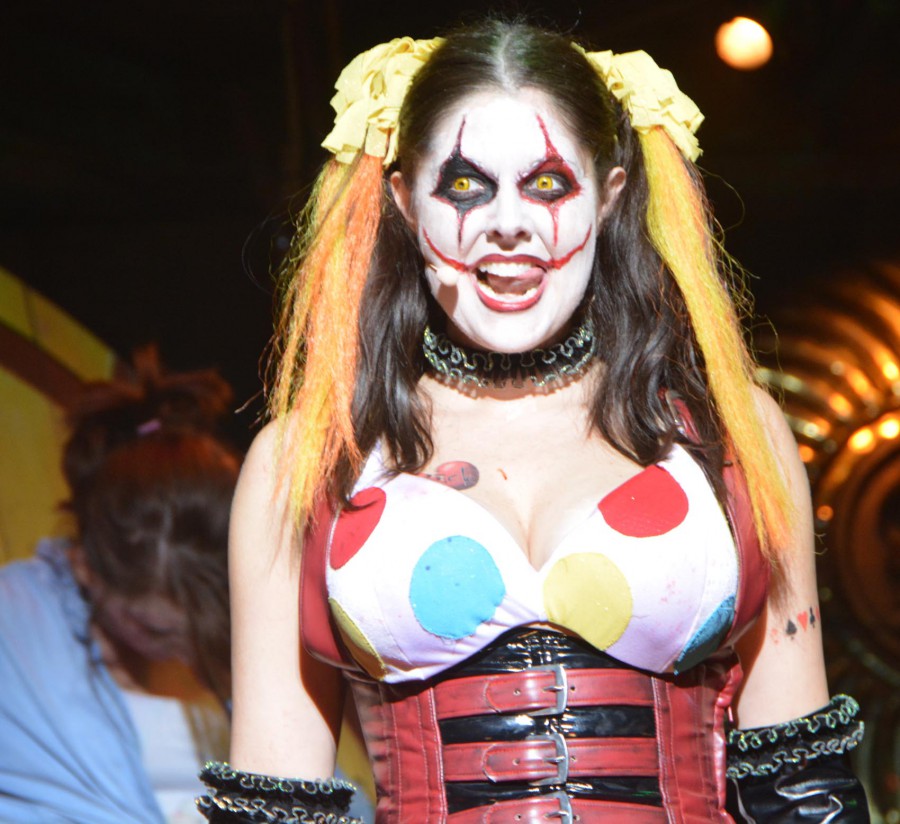 "Halloween Horror Nights 26 literally takes place where we left off," creative director Michael Aiello wrote on the official Universal Orlando blog. "The aftermath of the carnage is still fresh and Chance finds herself incarcerated for the crimes of last year."
According to the HHN storyline for Chance, she knows that acts in her mind will manifest in real life.
"So, we have two very distinct states of mind for Chance—as well as two distinct looks. Terror itself, ripped in half … the shockingly real and the grotesquely imagined," Aiello said.
Earlier this week, Universal announced that "The Walking Dead" would return to the event as a haunted house, joining previously disclosed houses based on "The Exorcist" and "The Texas Chain Saw Massacre." Additional houses, some based on original stories, will be announced in the future.
The 2016 edition of Halloween Horror Nights runs on 31 select nights between Sept. 16 and Oct. 31.  HHN is an after-hours, separate-ticket event not included in regular Universal admission.