Apparently there is such a thing as too popular! According to the Orlando Sentinel "Universal Orlando says its new Hagrid's Magical Creatures Motorbike Adventure roller coaster will start opening later in the day than it had planned. The ride, which debuted to the public last Thursday at Islands of Adventure theme park, will now be available to visitors at "midday" in the Wizarding World of Harry Potter area, the company says.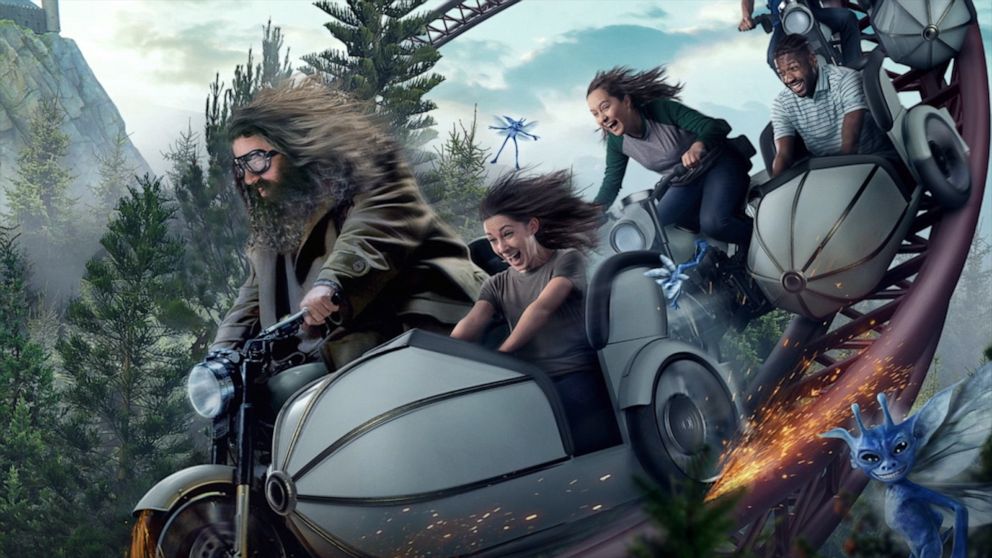 The change will last for "a couple of weeks," according to a message posted on Universal's social media. It was scheduled to open daily whenever the park does — typically 9 a.m. — but it has been starting to roll around noon since its debut. Universal has kept the ride going until midnight at times, hours past the park's scheduled closing time.
The change is prompted by the need to do daily ride maintenance, which has been challenged by thunderstorms and the popularity of the roller coaster, Universal says. IOA visitors have waited for more than 11 hours at times to experience the thrill ride.
"This is our most sophisticated, high-performance ride system ever — and our team needs time to take care of the ride's daily maintenance and technical support," the Universal statement reads. "It has been challenging for them to do that with our current operating schedule."
The statement did not include a closing time for the ride under the revised schedule.
The coaster features motorcycle-inspired ride vehicles, speeds up to 50 mph, a romp through the "Harry Potter" fiction's Forbidden Forest, a segment of backwards motion and a set of animatronics, including one that resembles the half-giant Hagrid and an assortment of his "magical creatures."