A new construction permit filed by Disney may well hint at the next phase of work scheduled for the planned Guardians of the Galaxy coaster at Epcot. The paperwork, just filed with Orange County, lists the work as "fabrication and installation of show set elements" at 1350 Avenue of the Stars — the precise location where the Guardians of the Galaxy ride is being built.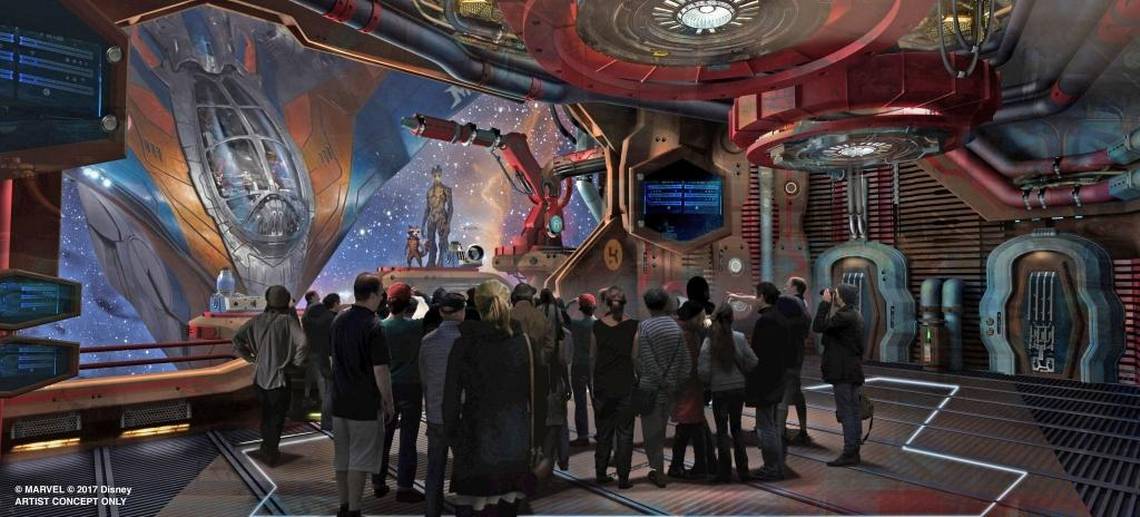 The permit expires Dec. 31, 2020, but that doesn't automatically mean that's going to be the opening date. However, it seems to fit with what can be observed at the ongoing construction of the attraction.
The work described may be the installation of props needed for the ride, the queue or other scenic portions of the attraction. Most modern rides blend a mixture of real-life props and screen projections to further immerse guests into the desired experience.
This could be the case for the Guardians of the Galaxy ride, which is rumored to put guests into a spacecraft and into the mix with the Marvel superheroes.
Here's what Bod Chapek Disney's chairman of parks, experiences and products. shared about the future attraction last year:
With the "Guardians of the Galaxy"-inspired coaster, we're going big. This one-of-a-kind family attraction will be one of the world's longest enclosed roller coasters when it's added to Future World at Epcot. It'll feature a unique story currently being created by Walt Disney Imagineering and include a new innovative ride system that's guaranteed to "wow" guests. The "Guardians of the Galaxy"-inspired coaster is part of our ongoing work to transform Epcot into a place that's more family, more relevant, more timeless and more Disney. "As we build upon its core mission of optimism and hope to inspire the world, the real will become fantastic and the fantastic will become real — in whole new ways at Epcot."