Put the pedal to the plastic when The Great LEGO® Race opens Friday, March 23 at LEGOLAND® Florida Resort! The exciting new attraction combines roller coaster thrills with virtual reality (VR) technology for a rollicking race against LEGO minifigures.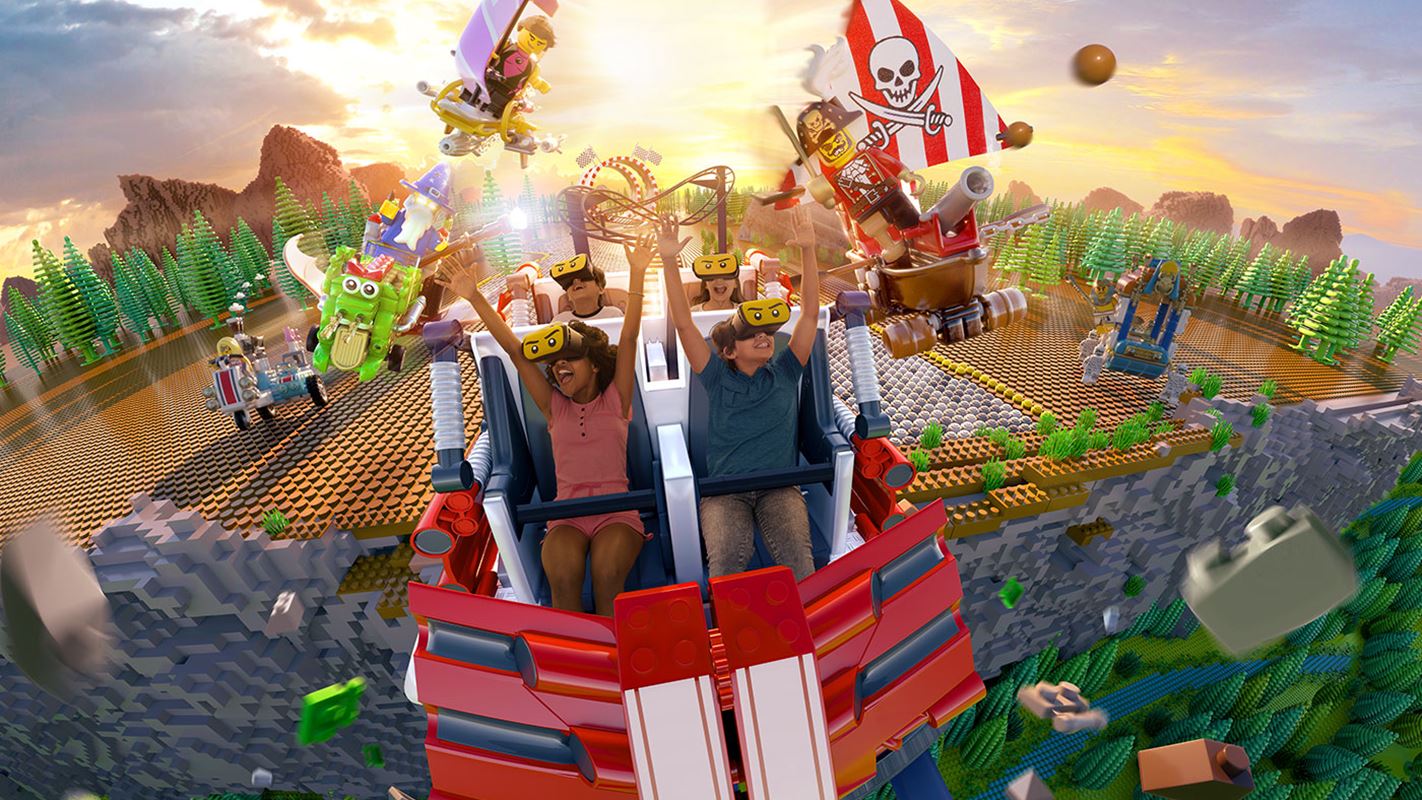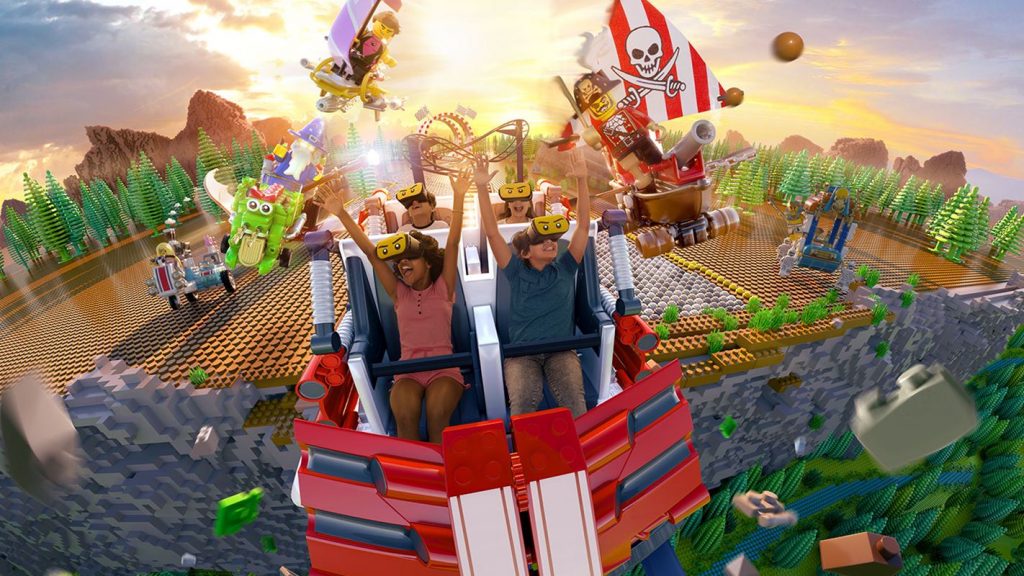 It's the first VR roller coaster experience designed for kids and represents the first time the LEGO brand and minifigures have been integrated with VR technology in a theme park attraction. BUY LEGOLAND TICKETS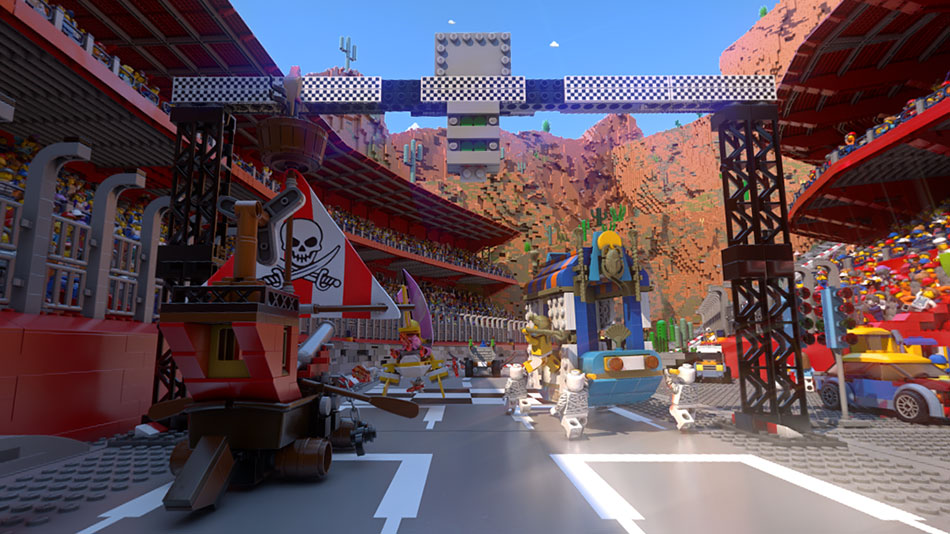 With animated action taking place on the ground and in the air, the wild and wacky race pits guests against a pirate, wizard, surfer and pharaoh as they steer LEGO-built vehicles like a rocket-powered windsurfing rig, a stylish scooter fueled by espresso and an ornately canopied bed (called a "litter") carried by mummy servants.
Wearing optional VR headsets, riders will experience the action from every direction while riding the roller coaster — up, down, forward, backward and all points in between — in a dazzling environment where everything is made of LEGO bricks.
"The Great LEGO Race was inspired by the way kids play with LEGO toys at home," said Candy Holland, senior creative director for Merlin Magic Making, which designs and develops attractions for Merlin Entertainments sites around the world. "It's a unique LEGO adventure that lets kids enter an epic imaginary world made entirely from LEGO bricks, featuring a host of different themes and fun LEGO characters, all mixed up together."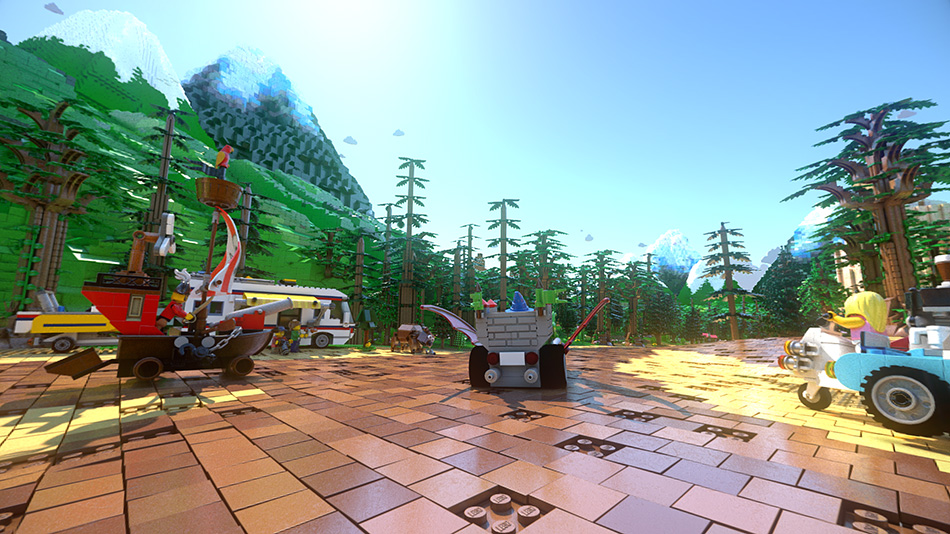 Guests must be at least 42 inches tall (1.06m) to ride The Great LEGO Race, or be accompanied by a responsible rider 14 years or older at least 48 inches (1.2m) tall.
The VR headsets are designed to fit both adults and children, and can be adjusted for comfort. The VR experience is intended for children 6 and up, and guests can choose to ride the roller coaster without wearing the headset. Model Citizens will thoroughly sanitize headsets after each use with a clinical-grade wipe. The headsets will be inspected regularly and replaced as necessary.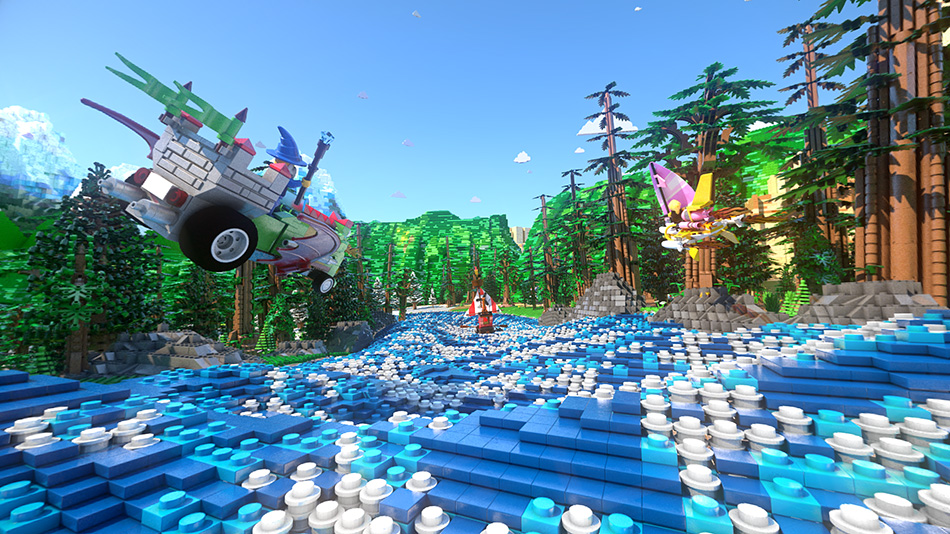 After crossing the finish line on The Great LEGO Race, guests can switch gears and enjoy an all-new treat at Funnel Cake Factory, which will open this spring just steps away from the roller coaster in the theme park's LEGO® Technic area. The highly themed pit stop will offer freshly made-to-order funnel cakes with toppings including fresh fruit, powdered sugar and soft-serve ice cream.