Let's get battered on I-Drive! Internationally acclaimed celebrity Chef Gordon Ramsay plans to open an Orlando restaurant at Icon Park — a bullish investment in the future of the popular tourism corridor that has struggled during the pandemic.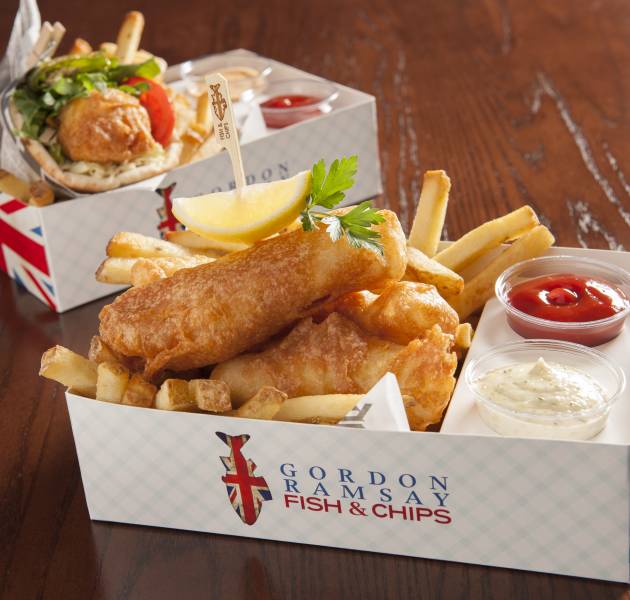 Gordon Ramsay North America Restaurant Group has announced plans to open a 2,605-square-foot Fish & Chips inside Icon Park on International Drive , according to a Construction Journal post and SightsonSites.com. Construction is expected to wrap up in May on the restaurant.
 Norman Abdullah, CEO for Gordon Ramsay North America Restaurant Group, reportedly told ICSC "We want to be in heavy-footfall locations, and we're identifying second-generation sites [closed restaurants and those that are unable to pay rent] because they can help speed up development. A Gordon Ramsay Fish & Chips in [Orlando's] Icon Park opening this year will be our first owned property"
Gordon Ramsay restaurants stretch the globe from New York to Tokyo, but this restaurant will be chef's first in the City Beautiful. An opening date wasn't known.
Representatives with Icon Park declined to comment.
A Gordon ramsay Fish & Chips restaurant also operates in Las Vegas where it uses 25,000 pounds of potatoes each month to make the chips, according to the website. The award-winning restaurant features shrimp, lobsters, sausage, chicken and fishwich sandwiches along with a bevy of sauces.
The restaurant also features beer, shakes and spiked lemonade.
Icon Park is a 20-acre, mixed-use destination on International Drive featuring Museum of Illusions, Ole Red, Shake Shack, Uncle Julio's, The Wheel, Wheelhouse Market, Yard House and more.