This summer is the perfect time to head for the sunshine and Gulf breeze of Tampa Bay, the hip, urban heart of Florida's west coast. Whether you're coming with friends or taking a family holiday abroad, Florida's Most dynamic destination brings the full Sunshine State experience together in a single spot. Enjoy a getaway to Tampa Bay and the ZooQuarium.
COUPLE'S WEEKEND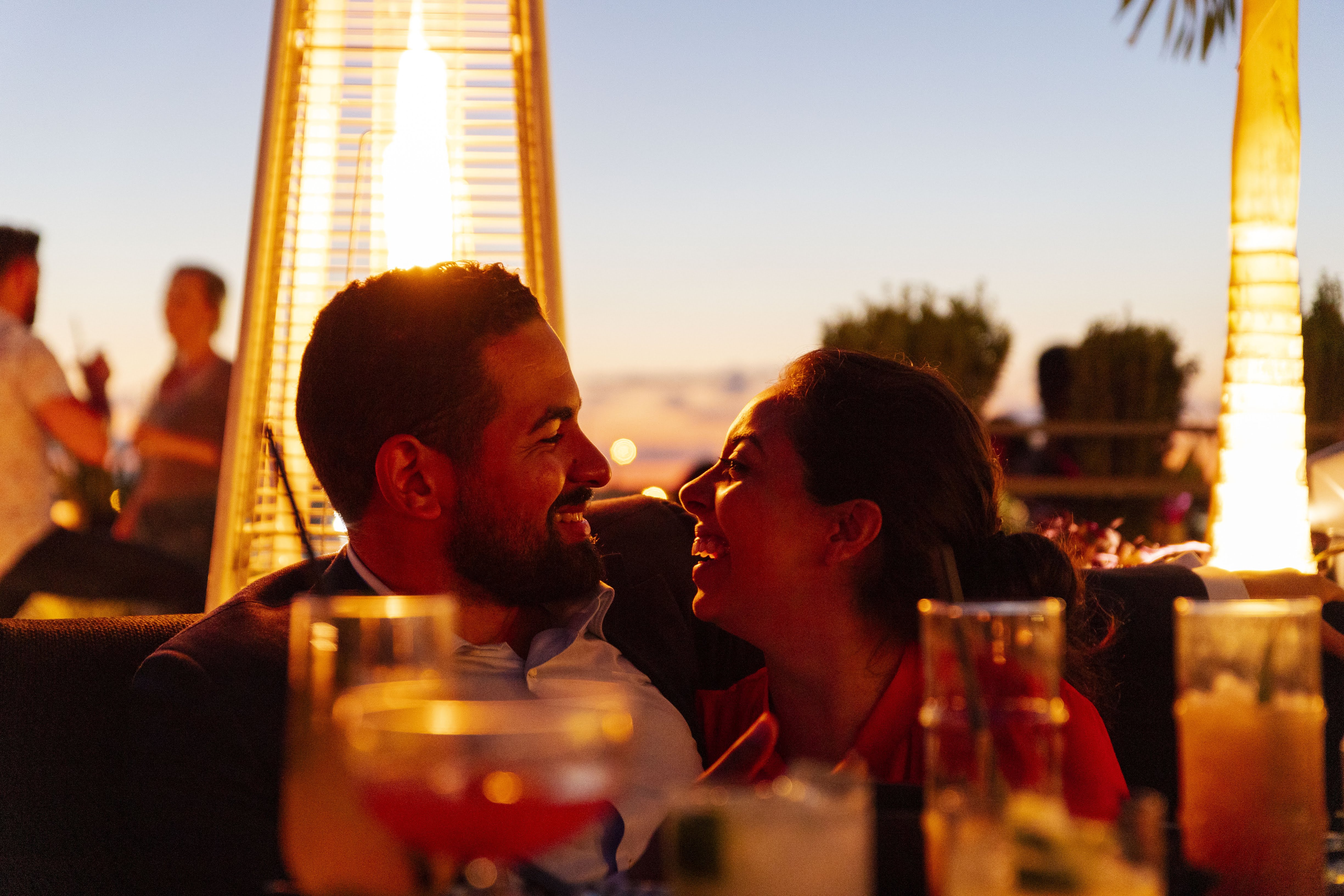 SLEEP IN A LITTLE
No one needs breakfast or a morning walk, so spend an extra hour snuggled in bed. Slowly sip your coffee overlooking the glassy bay or the sparkling Hillsborough River. Move on to a leisurely breakfast at Oxford Exchange while you plan your day in Tampa Bay.
TAMPA RIVERWALK
The treasures of downtown sit like gems on a string along the 2.6-mile Tampa Riverwalk. It is the perfect place for a morning run, an afternoon bike ride, or a hand-in-hand sunset stroll. Discover 12,000 years of human achievement at the Tampa Bay History Center, take a spin on the bay atop a Tampa Bay Water Bike, or find your favorite new flavor among the hip restaurant at Sparkman Wharf or Heights Public Market at Armature Works. The Pirate Water Taxi will get you where you want to go.
EXPLORE THE ARTS
From murals to masterpieces to maestros, Tampa Bay abounds in great art. Wander neighborhoods discovering new murals or ponder the public art as you stroll the Tampa Riverwalk or bike Bayshore Boulevard. Take in a Broadway show at the David A. Straz Jr. Center for the Performing Arts, the largest theater complex in the Southeast. Lose yourself among ancient sculptures and modern paintings at the Tampa Museum of Art. Marvel at the ornate decor of the Tampa Theatre, built in 1926 as a silent movie palace and home to the 1,400-piece Mighty Wurlitzer pipe organ. A surprising location is The Florida Aquarium located in downtown Tampa with Washed Ashore, an exhibit with works of art made from marine debris. The provocative yet striking exhibition is included with the purchase of a Tampa's ZooQuarium Ticket and may be viewed until August 30, 2020.
INDULGE YOUR TASTE BUDS
Dip into Tampa Bay's culinary history with dinner for two at the Columbia Restaurant, Florida's oldest restaurant and a fixture in Ybor City since 1905. Choose from a menu of Spanish and Cuban specialties and enjoy the nightly Flamenco show. Sample the world's largest private wine collection during a long dinner at award-winning Bern's Steak House, famous for its dry-aged steaks and lavish Harry Waugh Dessert Room. Travel into the heart of hipster haven Seminole Heights for Chef Farrell Alvarez's gourmet creations at Rooster & The Till, regularly chosen as Tampa Bay's best restaurant.
GIRLS GETAWAY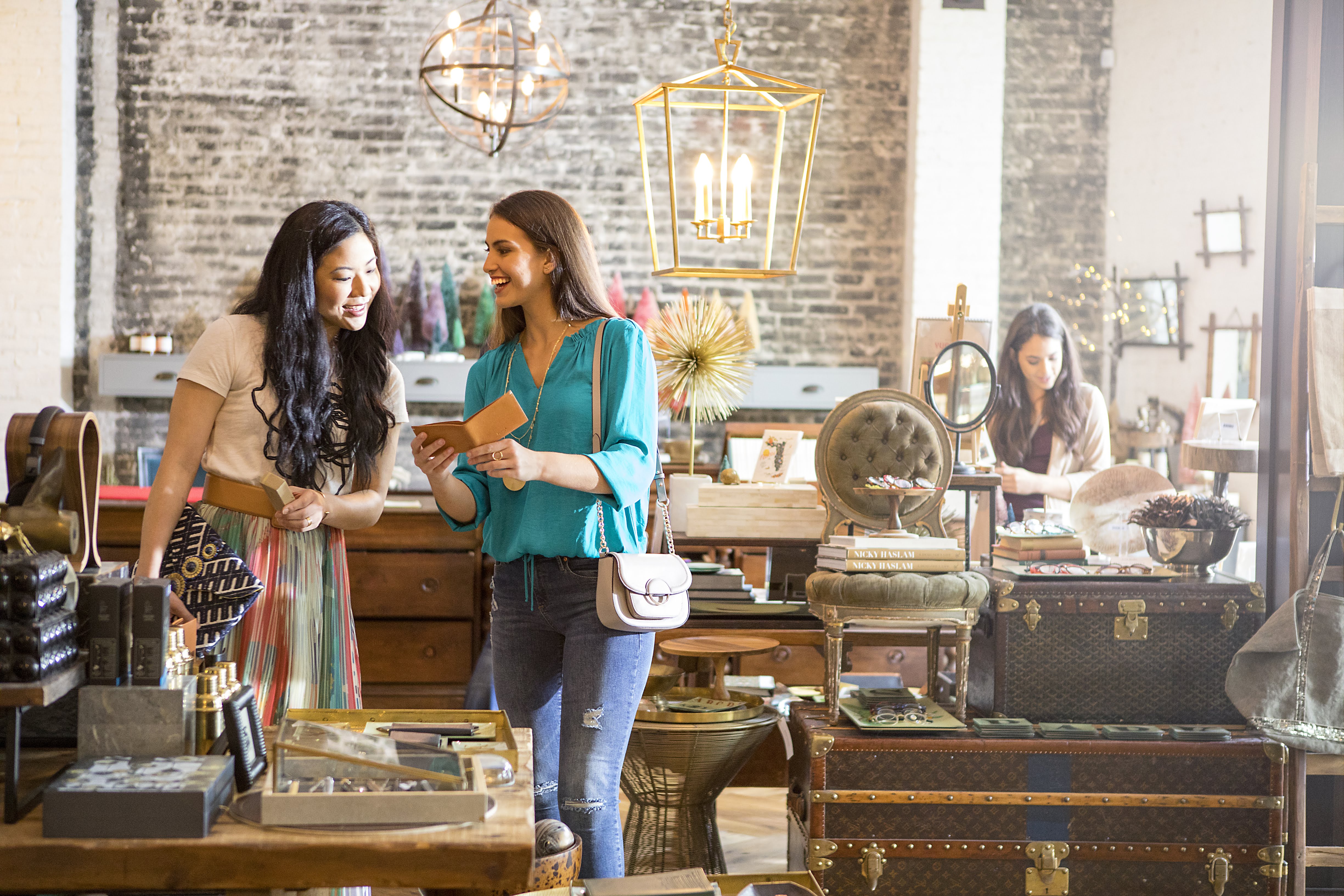 RETAIL THERAPY
Fair warning: If there's a place where you could shop so much you ACTUALLY drop, it's Tampa Bay. Picturesque, open-air Hyde Park Village houses unique local boutiques and popular national brands. For major indoor mall action, International Plaza's 200 stores will keep your squad busy. Find a trove of locally made treasures at the Unlock Tampa Bay Visitors Center and pick up something that will forever remind you of your girls' getaway
SAY "YES" TO BRUNCH
If this isn't already a rule in your everyday life, it's time to make it one. Tampa Bay's booming food scene abounds with brunch options. Oxford Exchange is a popular Insta-spot with picture-perfect food, boutique shopping, and a gorgeous atmosphere. Steelbach at historic Armature Works also serves up a unique brunch you'll crave for years to come.
FIND YOUR ZEN
Let the stress slip away with a visit to Spa Evangeline at Hyde Park's stylish Epicurean Hotel. The food-based treatment plan uses material that would otherwise be thrown away – coffee grounds, walnut shells and grape skins – to create a unique and relaxing experience. If you need even more zen in your life, try one of the free community yoga classes Sunday evenings at Curtis Hixon Waterfront Park. Namaste in Tampa Bay.
SIT AT A HIGH BAR
After your spa day, elevate your getaway with a drink at EDGE rooftop bar at the Epicurean Hotel. Or sip on a cocktail at Armature Work's M.Bird while taking in the gorgeous views of downtown as paddleboarders bob on the Hillsborough River. Rooftop bars are popping up everywhere in Tampa Bay and we are here for it.
GUYS TRIP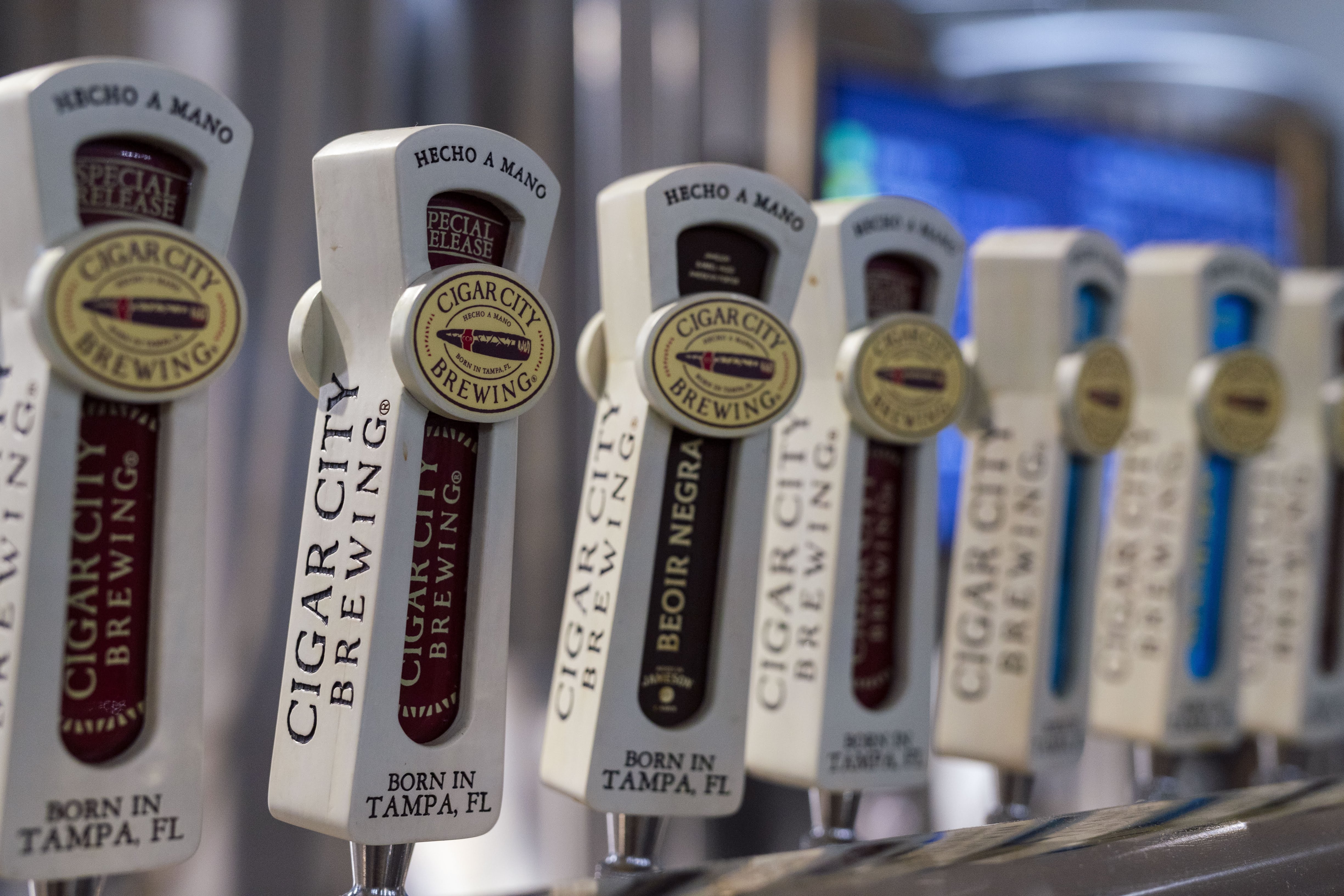 TEST YOUR METTLE
You can all test your mettle against steel coasters at one of the world's top theme parks. Take on Iron Gwazi, the tallest, fastest hybrid roller coaster in the Western hemisphere. Make a heart-stopping heartline roll 150 feet above the park on Tigris, Florida's tallest launch coaster. Race like a savannah cat on Cheetah Hunt or plunge like a bird of prey from 300 feet high on Falcon's Fury, North America's tallest drop tower. Afterward, steady your nerves with a pint at the Serengeti Overlook Pub.
DRINK BEER FROM HERE
Explore Florida's hub for craft brewing and let the folks at Brew Bus do the driving. Choose your tour and spend the afternoon beer-hopping among some of the most creative craft breweries in the country, including world-famous Cigar City Brewing along with local favorites Coppertail, Angry Chair, and others. With plenty of brewery food options and restaurants like Ella's Folk Art Americana Cafe along the way, you can enjoy without going overboard.
BUCS & BOLTS, ROWDIES & RAYS
With four professional sports teams on the calendar, there's pretty much always a game on tap in Tampa Bay. Spend the summer with the Boys of Summer as baseball's Tampa Bay Rays run the bases at Tropicana Field or visit Steinbrenner Field to watch future greats playing for the Tampa Tarpons, the farm team of the New York Yankees. The USL Tampa Bay Rowdies take to the pitch waterside at Al Lang Field during the summer. The Tampa Bay Buccaneers football season runs from September through December, and the Tampa Bay Lightning start their long journey to the Stanley Cup also in September.
DEAL YOURSELF IN
Start with a swing by historic Ybor City for hand-rolled cigars made the same way for more than 130 years. After you've found the ideal smoke, head for the floor at Seminole Hard Rock Hotel & Casino, where you'll find some of the best gaming and entertainment this side of Las Vegas: slot machines, table games, amazing food, and even Elvis' gold piano!
FAMILY FUN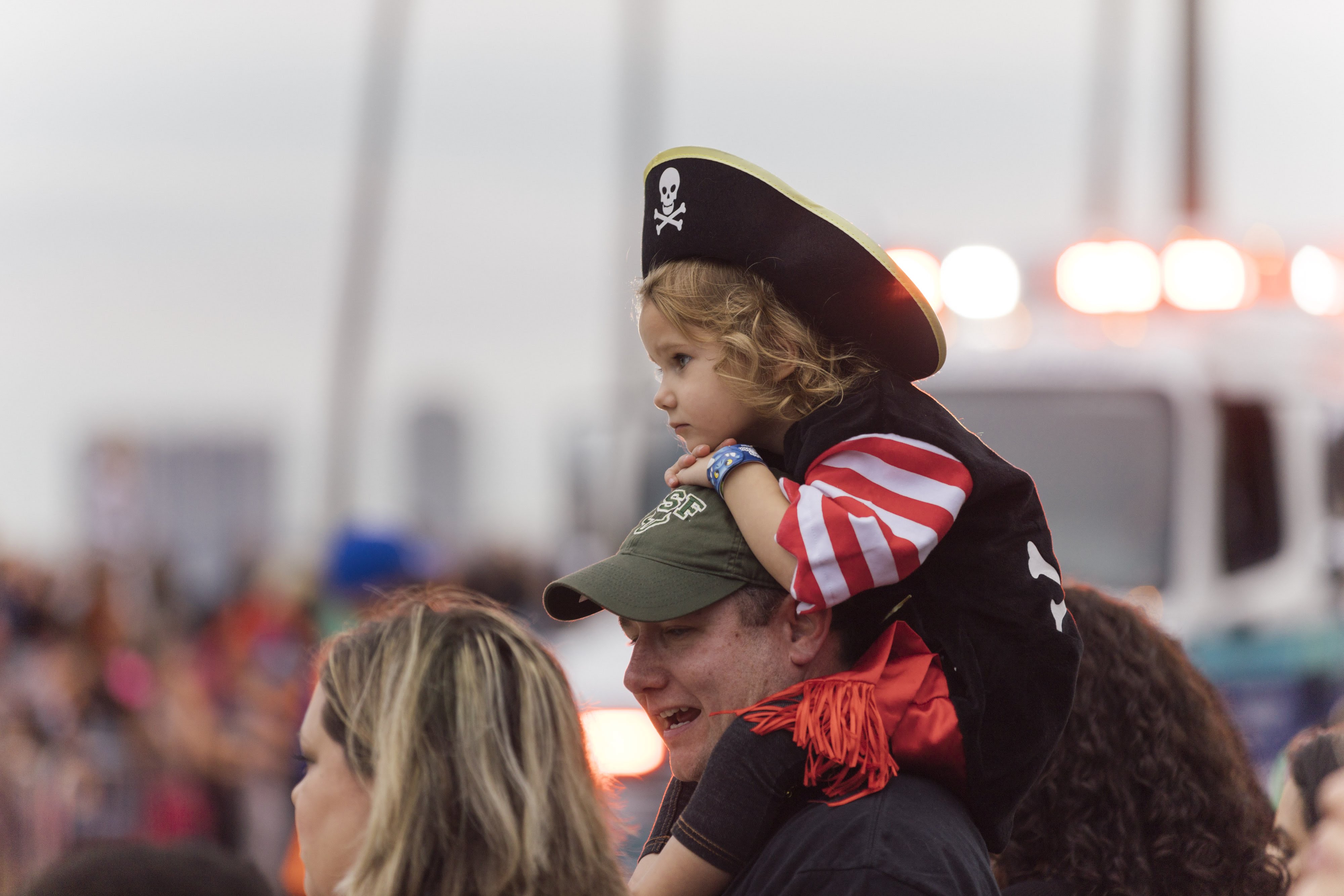 HANDS-ON LEARNING
Get in touch with some education outside the classroom with hands-on activities at Tampa Bay's museums geared toward young people. Dig a dinosaur at MOSI, the Museum of Science and Industry. Test out a future job as a firefighter, veterinarian or ship captain at Glazer Children's Museum. Your getaway to Tampa and the Zooquarium isn't complete without…well…a trip to the Zoo and the Aquarium. Reach for the moon – the moon jellies, that is – at The Florida Aquarium or come eye-to-eye with a hungry giraffe at ZooTampa at Lowry Park. Both animal attractions are unique not-for-profit organizations focused on animal conservation; discounted rates are available with Tampa's ZooQuarium Ticket.
MAKE A SPLASH
Hotel pools are tons of fun, but Tampa Bay has many more ways to keep your cool under the summer sun. Along the Tampa Riverwalk, Water Works Park and Julian B. Lane Riverfront Park offers large splash pads where kids can get a soaking. Curtis Hixon Waterfront Park has two fun fountains that invite visitors to play. Or find your sea legs atop a paddleboard bobbing in the Hillsborough River (trust us, the kids will be better at this than the adults).
YO HO HO, A PIRATE'S LIFE
Tampa Bay prides itself on its pirate spirit, and there's no better way to get in touch with those days of plunder than by visiting the Tampa Bay History Center. The museum's Treasure Seekers exhibit lets visitors join a pirate crew, navigate by the stars, and chart their own course toward real Spanish treasure. Later, you can board the Lost Pearl for a pirate journey around the downtown waterfront – including past the José Gasparilla, the star of the annual Gasparilla Festival and Florida's only fully functioning pirate ship. End the day with a cruise aboard the Pirate Water Taxi, where the captain may even let the young sailors pilot the boat.