When you have a holiday that centers around masks, candy, and spooky fun – and that's just for the grownups – what isn't there to like?
Maybe that's why humans love Halloween so much. And in Polk County, Florida, you'll find some spook this season.
In the United States, Halloween really is two different holidays. For children, it means dressing up as their favorite superhero or monster, grabbing the largest container possible, and travelling door-to-door requesting candy from strangers by shouting "trick or treat!"
Meanwhile, many adults also get into costumes – along with the family dog or perhaps a docile cat – and wait for the little ghosts, ghouls, and goblins to come to the door. Here, spending on all this spooky silliness comes to nearly $9 billion a year, or, roughly, $90 per participant. Nowhere else in the world will you experience the outlandish costumes – some scary, some sexy – the front yards full of decorations or find that most unique of American candies, the triangular and controversial sugar bomb of sweetness, candy corn.
In  Central Florida, we have a few locations, events, and celebrations that are unique to the holiday.
Let the good times roll – uphill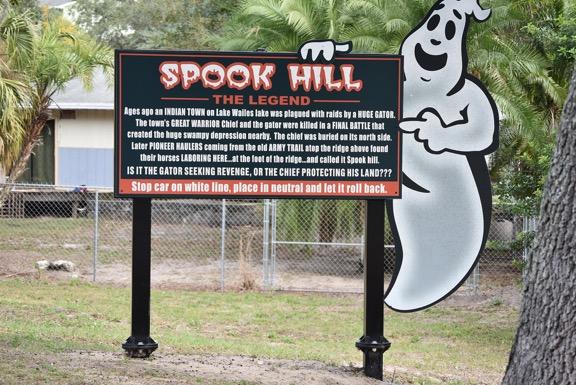 If you are looking for original Florida haunts, this is it.
The home to not one but possibly two competing ghosts, Spook Hill in Lake Wales has been a popular tourist attraction since visitors came to town on horseback. By the time those ponies were replaced by tin lizzies, Spook Hill was a Central Florida must-see.
Why else would your car roll uphill if it wasn't ghost-powered?
Legend has it that the hill was the site of a titanic final and fatal battle between a giant alligator and a Native American chieftain. When the area developed, horseback riders noticed their carriages seemed to roll uphill. Could it be the ancient spirit of the chief protecting his land, or is it the ghost of the alligator seeking his revenge?
Tucked away along the Lake Wales Ridge and just a few minutes from Bok Tower, the tallest point in peninsular Florida, Spook Hill remains a favorite for locals and tourists alike. Here's the secret: sadly, Spook Hill is ghost-free. The phenomenon, known as mystery hills or gravity hills occur around the world, but this is the only one in the Sunshine State.
And after you are done rolling uphill, locals know to stick around and watch the reaction of others – that's at least half the fun.
Hit the bricks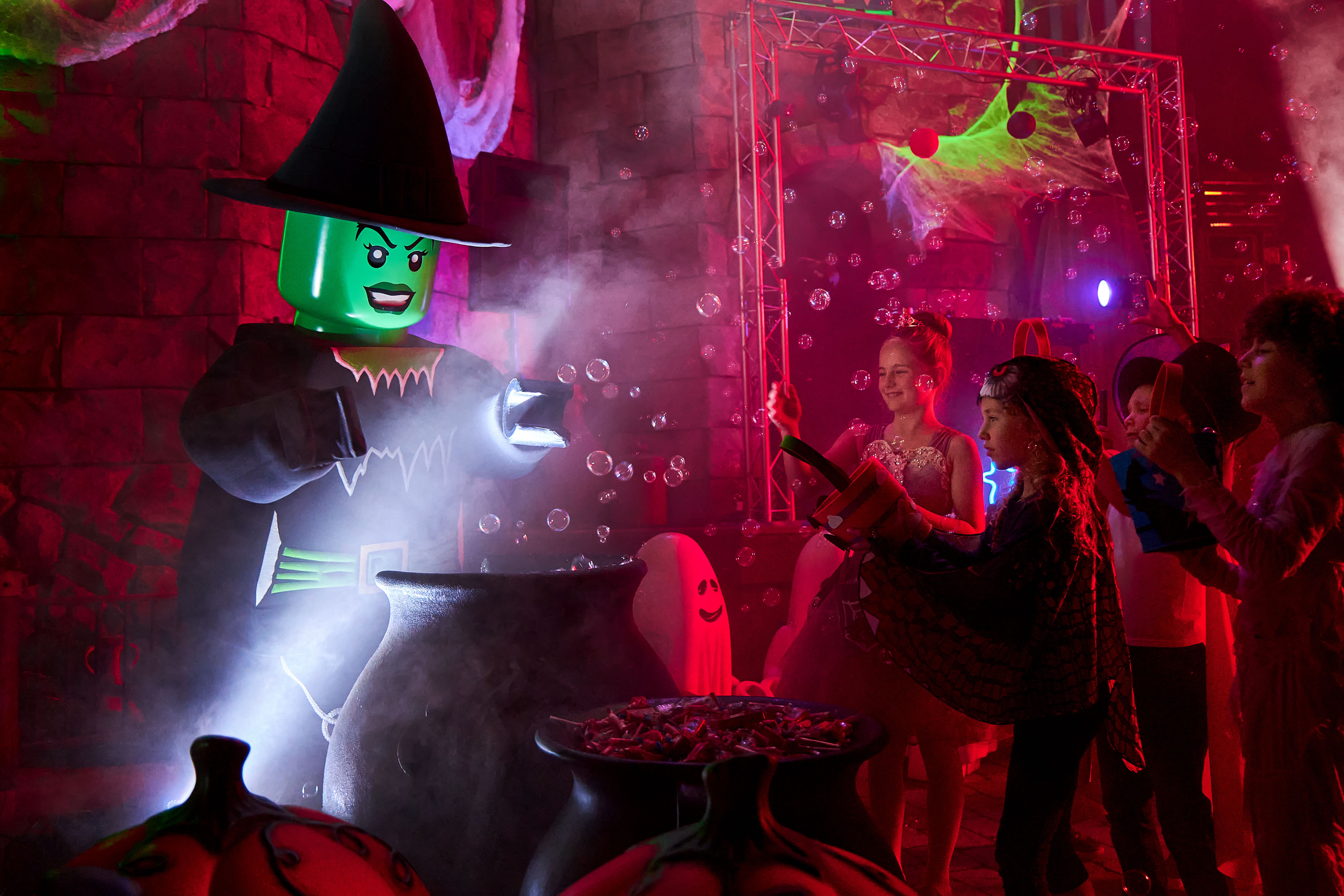 LEGOLAND Florida Resort, one of the largest LEGOLAND parks in the world, is the perfect location for a less scary twist on the holiday. The 150-acre interactive theme park features more than 50 rides, shows, attractions, restaurants, shops, the LEGOLAND Florida Water Park, two hotels, a beach retreat, a botanical garden, and right next door, Peppa Pig Theme Park for the youngsters.
And, new this year, monsters that have come to party.
New this year is the V.I.M. – Very Important Monster – Dance Party, hosted by Lord Vampyre, the UnbeLEAFable Halloween Night, a musical mystery featuring the newest monster in town, LEGO Plant Monster, and Jammin' Jacks, as the LEGO Jack-O-Lantern trio sings up some spooky sounds.
Additionally, the Monster Party will feature themed décor, new LEGO Monster characters, roaming entertainment, a scavenger hunt in Mainland and a new 4D movie, "The Great Monster Chase."
Lesser known are the special Brick-or-Treat food options. Last year, for example, Granny's Apple Fries offered the S'Mores Granny Apple Fries a la mode while LEGOLAND Coffee Company offered Mummy's Pumpkin Chai Hot Coffee. This year, the Monsters promise a pumpkin spice twist on the park's signature Granny's Apple Fries.
Of course, during the LEGOLAND Florida Resort's Brick-or-Treat, kids get to enjoy safe, neighborhood-style trick-or-treating with plenty of candy. Costumed kids can set out on their candy quests to six awesomely themed trick-or-treating locations, all thoughtfully planned to allow extra spacing for families and contactless distribution of candy.
The fun keeps coming with the return of fan-favorite shows, The Groovin' Graveyard and A Candy-Coated Curse. These spirited performances will have showtimes throughout the day on all 10 event dates. Take photos with a spooky squad of characters that you can only see during Brick-or-Treat. This creepy-cool lineup includes classic monsters with a LEGO twist, like Rockin' Frankenstein, Mummy, and Lord Vampyre , as well as LEGO favorites including Scarecrow, Spider Lady, Brickbeard and more.
Rustle up a Spooky Good Time
This Halloween, you don't have to just dress up as a cowboy – at River Ranch, you can experience the real thing while adding in some spookiness.
This authentic Florida dude ranch – the largest east of the Mississippi at 1,700 acres – is more than just horses and cattle. Nestled in an untouched corner of true Florida wilderness, Westgate River Ranch Resort & Rodeo features everything from swimming pools and a petting farm to nature hikes, a river cruise, trap and skeet shooting, mini golf, rock climbing, a full-service marina and even swamp buggy rides. And no stay on a dude ranch is complete without enjoying the long-running Saturday night championship rodeo with trick riding, calf-roping, and barrel racing.
Halloween is more than just an evening, it's a season at River Ranch! Hop on an eerie spooktacular hayride, enjoy a family fun night at the saloon, dress up for the Halloween Costume Party and pick and decorate your own pumpkin straight from the pumpkin patch at the petting farm. Other River Ranch traditions include a Halloween-themed cookie class, a Halloween pub crawl for the adults, and plenty of opportunities for trick or treating. As you can tell, River Ranch offers visitors plenty of ways to create their own Halloween memories.
But at River Ranch, how you stay is half the fun.
The real star of this hoedown are the accommodations. For those who prefer the night sky, overnight choices still include roughing-it tents. They also have space for RV camping, or you can even rent a platform to camp on. The Saddle Club cabins that feature all the comforts of home. There is also a traditional guest lodge, or lodge cottages, or even a club rail car.
Or get your glamp on. Glamping – a portmanteau of glamorous and camping – blends the outdoors and the indoors, the thrill of camping without the rough-and-tumble some folk don't enjoy. So, if you want the romance of canvas walls minus the sore back from sleeping on the ground, this is for you, since all glamping options include off-the-ground platforms.
To start with, there are Luxe Teepees and Luxe Tents – but unlike those you stayed in with your scout troop, these teepees feature fireplaces, portable air conditioning units, a microwave, and minifridge as well as a full bathroom. For a bit more glamor, the Luxury Glamping Tents feature both a little more room and sleeping space as well as concierge service and a golf cart. For the ultimate not-roughing-it experience, hop on the Luxe Conestoga Wagon. Not only will you wake up amid grazing bison, you'll also enjoy an all-inclusive package that includes a personal clamping concierge, a staff-lit campfire, unlimited ranch activities and VIP rodeo access as well as a full-range of amenities.
This isn't your great-great grandparents wagon, that's for sure.
Year-Round Spookiness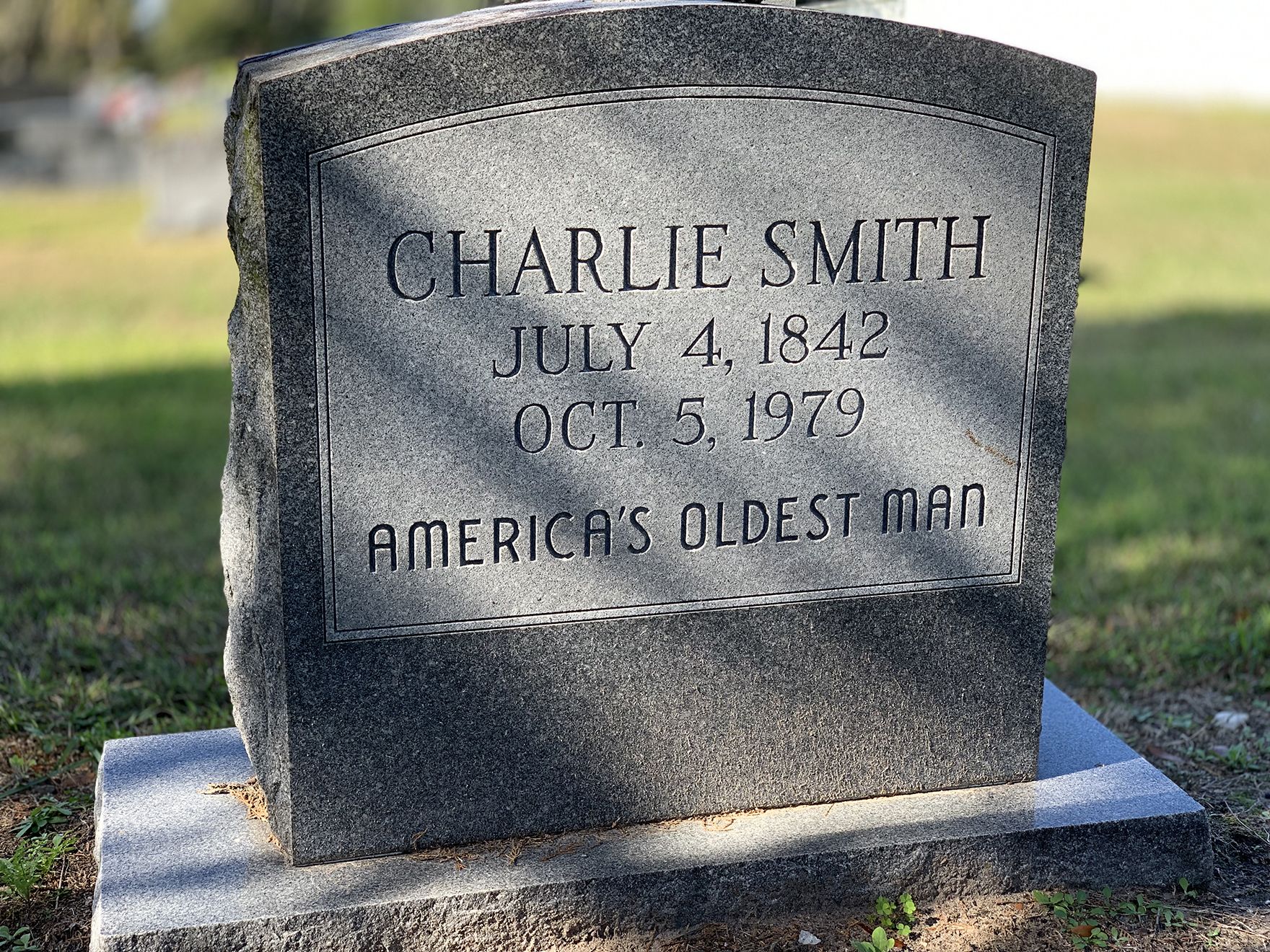 Polk County isn't just spooky during the Halloween season.
Bartow is home to the Wonder House, whose restoration process was shown on the Netflix Original show, "Amazing Interiors." The brainchild of Conrad Schuck, who moved his family to Florida after a doctor gave him a year to live, this four-story concrete over stone mansion – reinforced with steel railroad rails – become a popular tourist attraction during the remaining 40 years of his life.
Innovations for the 1930s era building include cooling the home through a combination of by multidirectional cross drafts and rainwater channeled hollow walls, mirrors bringing shafts of light into rooms throughout the house, and planters that served as both decoration as well as insulation. Interior walls, decorated with glass, tile, hand carvings and mosaics, added to the aura.
A showman at heart, Schuck fascinated tourists by filling the home with oddities, including jarred snakes and taxidermy. Keeping true to Schuck's vision, the current owners of the mansion have continued this tradition while restoring the home. Tours are available on weekends, by appointment only, via their website, wonderhousebartow.com/historic-tours.
Also in Bartow is the grave of Charlie Smith, who, at the young age of 137, was one of the city's most well-known residents. His death was noted in the New York Times, Time and Newsweek magazines, The Washington Post, and numerous international publications.
For decades, Smith was billed as the oldest living American. He often regaled writers with his stories. He said he was born in Liberia, Africa, and was lured into a slave ship at the age of 12 – or roughly the same time as the Republican Party was formed in the United States. He claimed he was sold into slavery on the streets of New Orleans to Captain Smith, who may or may not have been a Texas farmer. According to Smith, it was nine years later, on his 21st birthday, when the Emancipation Proclamation was signed. He then joined the Union Army, went out West to work as a ranch hand, chased Billy the Kid as a bounty hunter and even ran off with the circus.
Or so he claimed.
Interviews with Smith, recorded in the years before his death by numerous journalists, abound on the Internet. Apparently lost to history is a PBS television show about his being lured onto the ship called "Charlie Smith and the Fritter Tree." It was even shown on the Disney Channel.
Three years after he passed, the city of Bartow purchased a tombstone for their unlikeliest of celebrities. You'll find it in Wildwood Cemetery, row 28. If you stop by, it is the second headstone from the wall and near a large tree.
For a complete list of things to see and explore in Florida's Sweetest Spot, go to visitcentralflorida.org.