Wherever you look, there are plenty of ways to get out and experience the St. Johns River in West Volusia County! As the home of multiple springs, the area is filled with many places that are sure to provide a refreshing experience, especially as the temperatures rise. The entire family can enjoy these outdoor activities, so plan a trip,  get out on the river, and get wet this Summer in West Volusia County!
Tube Down the Spring Run at Blue Spring State Park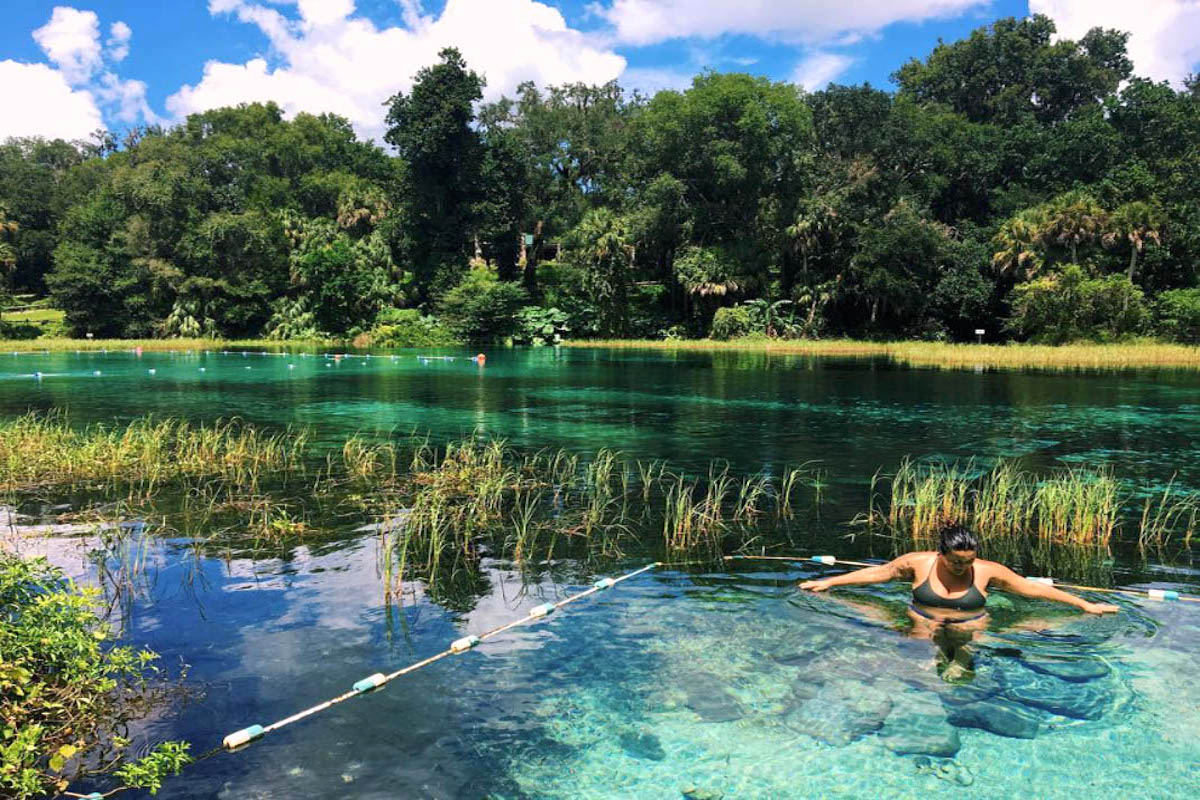 Blue Spring State Park is usually home to a few manatees floating in the constant 72-degree crystal-clear spring water, viewable from the boardwalk, which stretches 1/3 of a mile from the St. Johns River to the springhead. As of February 2021, the park has reported more than 624 manatees in the spring run, the largest in recorded history! During the Spring and Summer months, the park opens up the spring run for visitors to enjoy the cool water for swimming or floating down the quarter-mile run to the river.
Cool Off in DeLeon Springs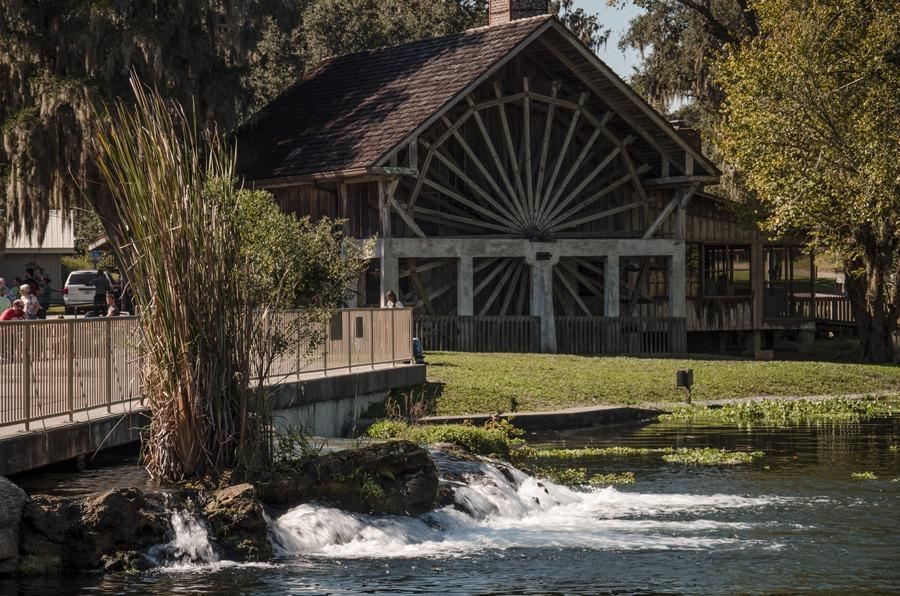 DeLeon Springs State Park is a favorite for fishing, canoeing, and pontooning. Like its sister spring at Blue Spring State Park, DeLeon Springs' water remains at a constant 72-degrees, making the water great for swimming, scuba diving, and snorkeling. While you're there, check out the Old Spanish Sugar Mill Restaurant. Known for their pancakes, the restaurant is equipped with griddles at every table, allowing guests to cook their own food at the tables. So get wet this summer at DeLeon Springs and stay for the food!
Explore the Depths
While you're in the water, why not work on getting your scuba certification? Based out of Orange City, Florida Dive Company offers various classes which include beginner scuba diving training, advanced training, specialty courses and refresher courses. In addition, they also offer multiple scuba experiences which allow you to explore the underwater world if you are short on time. Already a certified diver? They also offer Guided Adventure Dives at some of Florida's top-rated fresh and saltwater locations year-round.
Go for a River Cruise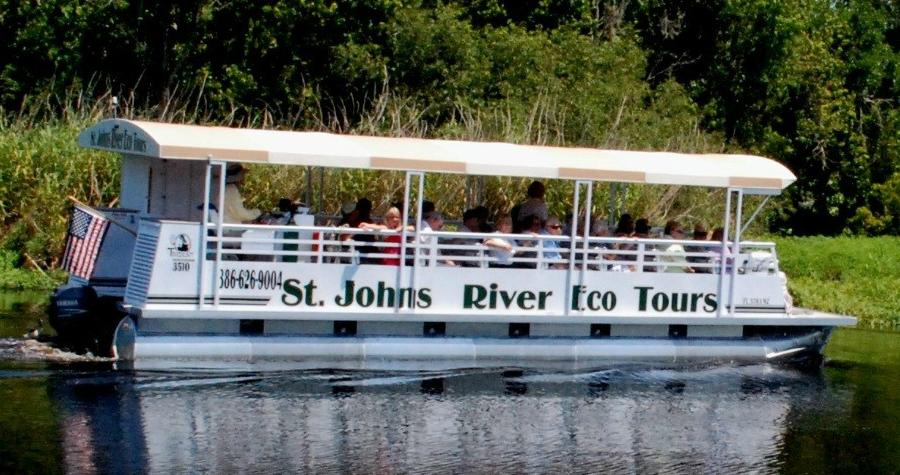 River Cruises and Scenic Charters are a great way to discover Florida's only American Heritage River, the St. Johns River. Rent a houseboat for a live-aboard adventure, or jump on board for a guided tour. Paddling is also a favorite, via kayak or canoe. The scenic St. Johns River Blueways makes for an intimate encounter with natural beauty and wildlife wherever you turn.
Paddling Adventures
West Volusia County is fortunate to have many opportunities for paddling trails on and around the St. Johns River to get wet this Summer. The Hontoon Dead River Paddling Trail is one of those. As a part of the greater St. Johns River, the trail is 10-miles long and goes around Hontoon Island. Paddlers may follow the Hontoon Dead River or Snake Creek.
There are two points to launch your craft and enjoy this beautiful paddling trail – French Avenue off U.S. 17/92 and the Hontoon Island State Park boat ramp near the end of Hontoon Road off Old New York Avenue. When the final phase of the new park at Lake Beresford is completed, there will be a third launching site in the park.
So take some time away from the theme parks and get wet this Summer in West Volusia County.