A message from The Central Florida Tourism Collective
It's time to get set for a special rocket viewing! Read on to see what's in store and plan your trip now for November 14!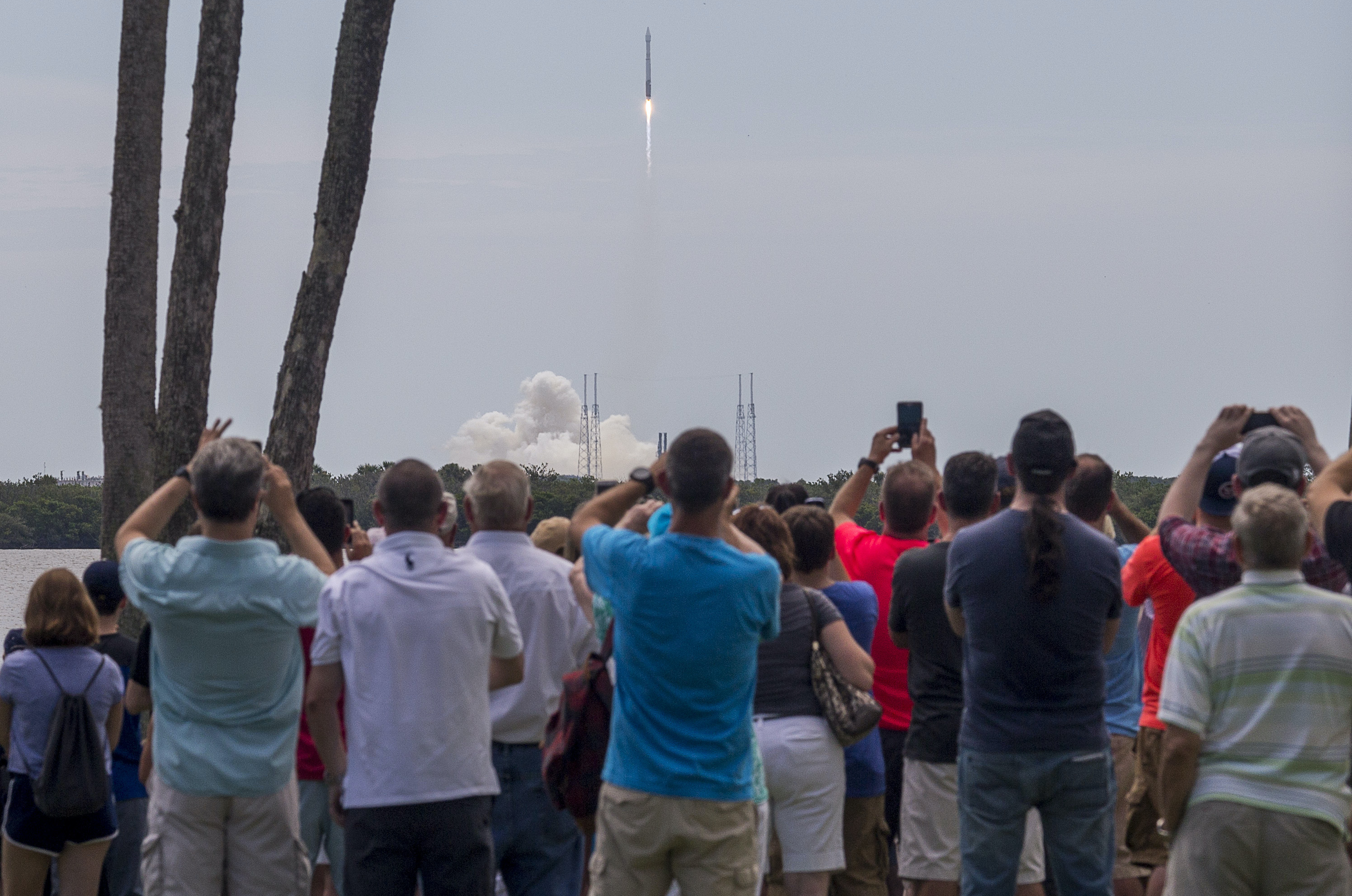 The Space Coast of Florida has many great locations to view rocket launches. We are blessed with having the busiest spaceport in the United States, home to the historic Apollo Launches, missions to the moon, the beloved Space Shuttles, and, more recently, SpaceX and yet another reason to look to the skies.
Gray Line Orlando has a long history of bringing travelers to view these launches. We've worked with the Kennedy Space Center since the 1990s, taking guests daily to the Visitor Complex for sightseeing tours, so it made sense we would partner with them on launch days to ensure guests had a way to view these spectacular events from the best locations.
This partnership went into overdrive during the last few Space Shuttle launches, with anxious guests also wanting to see the shuttle land and cross it off their bucket list, and with only a limited amount of time to do so.
As the last few took to the skies, the number of visitors wanting to see them raced upward. The Space Center's Visitor Complex would always hit maximum capacity and its parking lot would be full of cars, so Gray Line would help transport people in, and we would bring people to the NASA Causeway.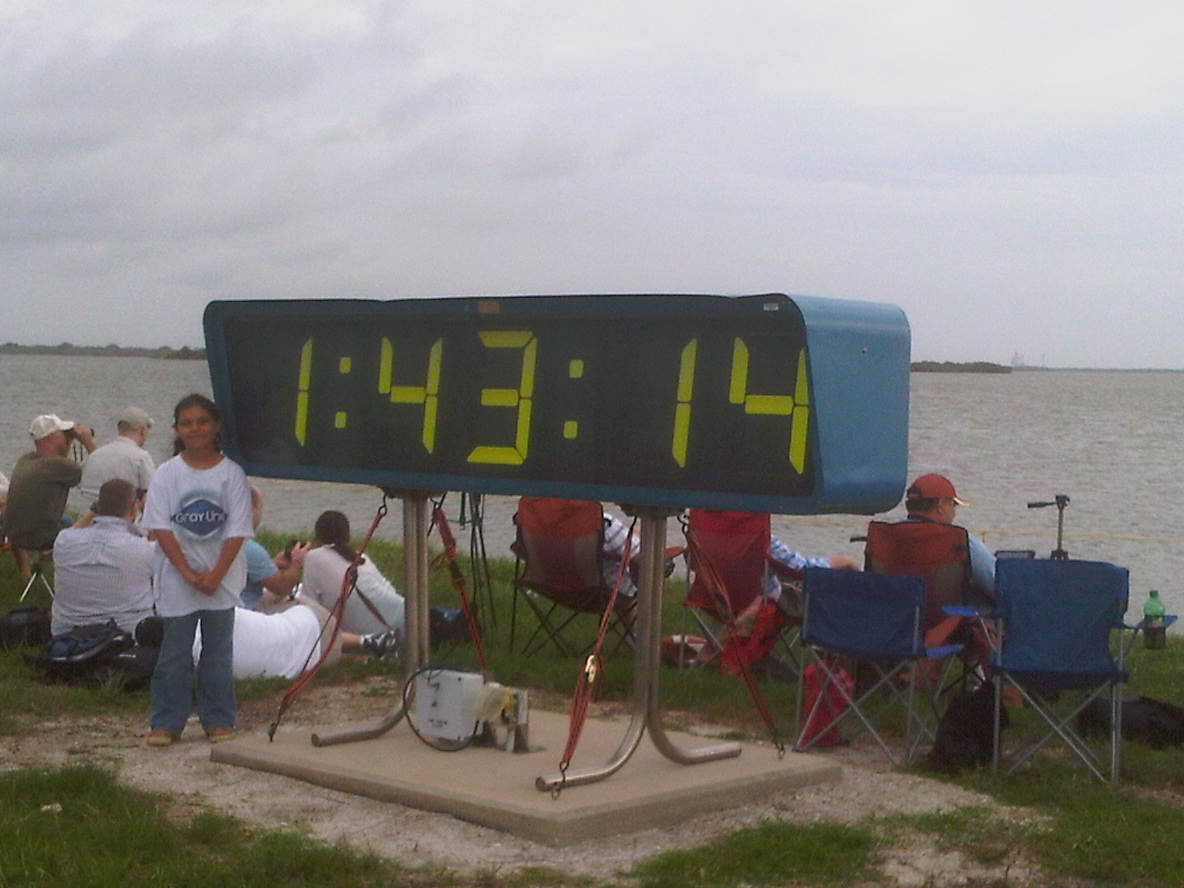 Not to be confused with the segment of land that connects Titusville with Merritt Island, the Causeway is a stretch of road along the Banana River behind the gates of NASA on the interior road system of the KSC, connecting the Center with the Air Force base at Cape Canaveral.
Over the years, Gray Line has brought thousands of guests to see launches from this location and made many dreams come true by providing this grand up-close viewing area, which is less than 8 miles from renowned launch pads 39A and 39B.
Further back from the direct viewing locations, there are plenty of areas along the Space Coast where people await a launch countdown. Cocoa Beach and Space View Park in Titusville is two of our favorites.
While you can't see rockets on the launch pads, they still offer a spectacular view within seconds of lift-off. Cocoa Beach is approximately 17 miles away while Space View Park is around 12 miles from the pads. During Shuttle launches, we would often offer tours to these locations once the up-close viewing areas were sold out.
Recently, we have literally been counting down to the much-heralded launch of Crew-1, the first fully manned mission as part of NASA's new public-private partnership with SpaceX that will provide regular commercial access to the International Space Station – and help pave the way for the new Artemis program, which aims to take astronauts back to the moon!
The good news is, that time is nigh – November 14 at 7:49 pm – and, this time, Gray Line Orlando will have the best viewing spots available to the general public! Called the VIP Experience, it will offer unparalleled views of the launch pad, and you will FEEL the rumble of the rocket from this viewing location on NASA property.
The Apollo/Saturn V Center is just 3.9 miles from launch pad 39A and has a direct line of sight. Gray Line guests will have access to the bleachers at the Banana Creek Viewing Site and the Apollo/Saturn V Center.
This is truly a once-in-a-lifetime experience, the opportunity to view the first fully operational flight to the ISS. This is a first-class view from where you will be able to enjoy the full launch experience.
Tickets are now on sale, and you must make your booking quickly to be sure of a seat! It's time to get set for a special rocket viewing!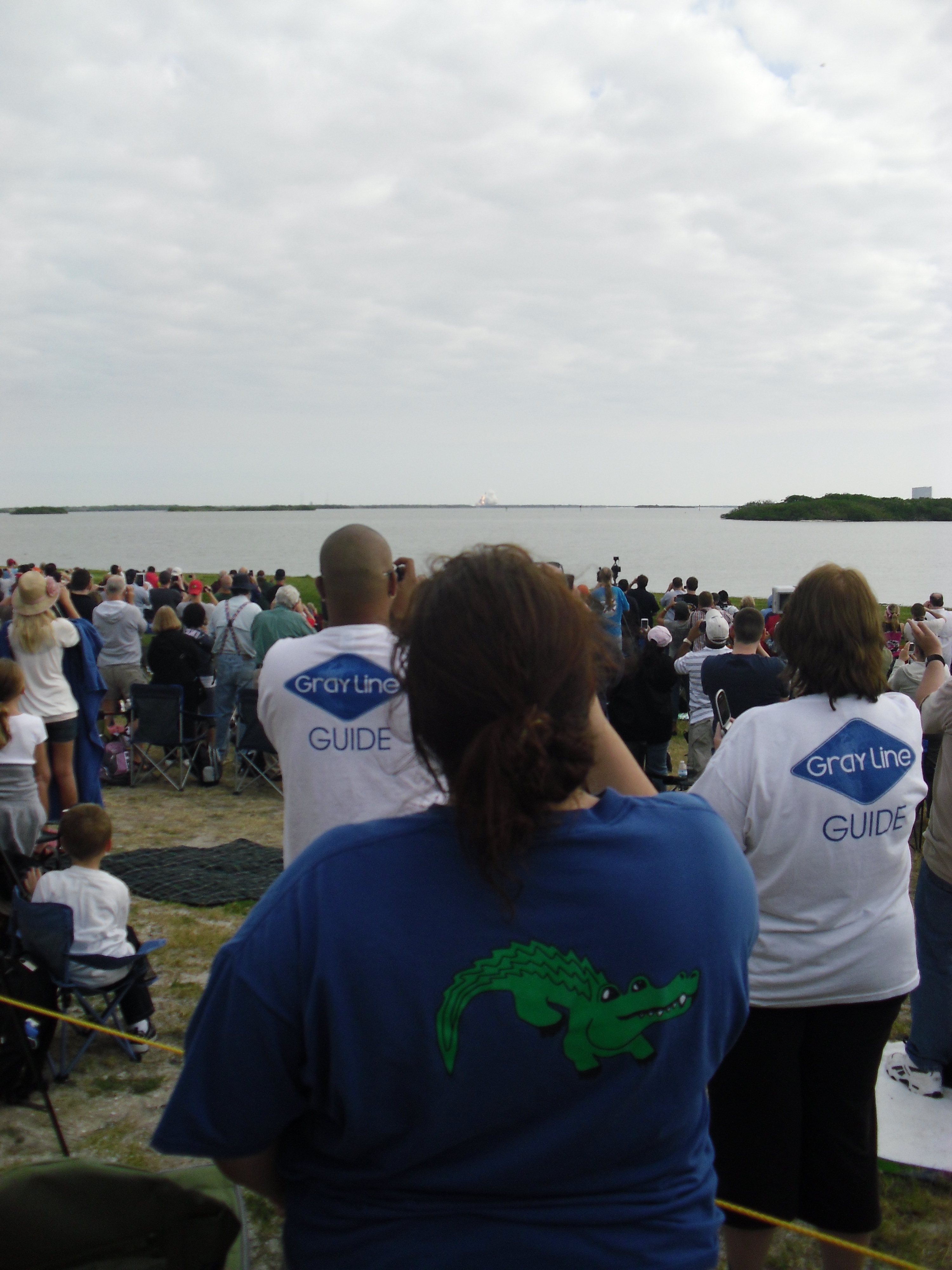 For $229 per person, you will receive:
• Round-trip transportation from Orlando, Kissimmee, Lake Buena Vista or Merritt Island
• A 2-day admission ticket for entrance into the Kennedy Space Center Visitor Complex (for launch day and then a second admission within 90 days)
• Transportation to the Apollo/Saturn V Center and viewing from the Banana Creek site
• Assistance from a tour escort
• All taxes and fees
This is a great value package for a very special occasion and is not to be missed.
While the experience will be different in these days of COVID-19 than it was watching launches in the past – with temperature checks, socially distanced buses and mask-wearing protocols, as well as other health and safety measures – we are assured of a truly unique experience as we welcome this new age of astronaut travel. So get your tickets now and safely get set for a special rocket viewing!
• The Central Florida Tourism Collective is a group of like-minded tourism interests united in wanting to give our followers & visitors a reassuring message of life here in the heart of the Sunshine State
#SupportCFLTourism