Since opening in 2014, Dr. Phillips Center in Downtown Orlando has been named one of Travel + Leisure magazine's "25 New Tourist Attractions Worth Adding to Your Bucket List." True to its vision, Arts For Every Life®, it's become a hub for the best international and local artists alike—representing virtually every genre of the performing arts.From the tip of its iconic cantilever roof to the foot of every stage, the arts center is pure inspiration. So come catch the biggest shows from Broadway to concerts to comedy. Find out who's taking the stage when you're in town by checking our EVENTS CALENDAR.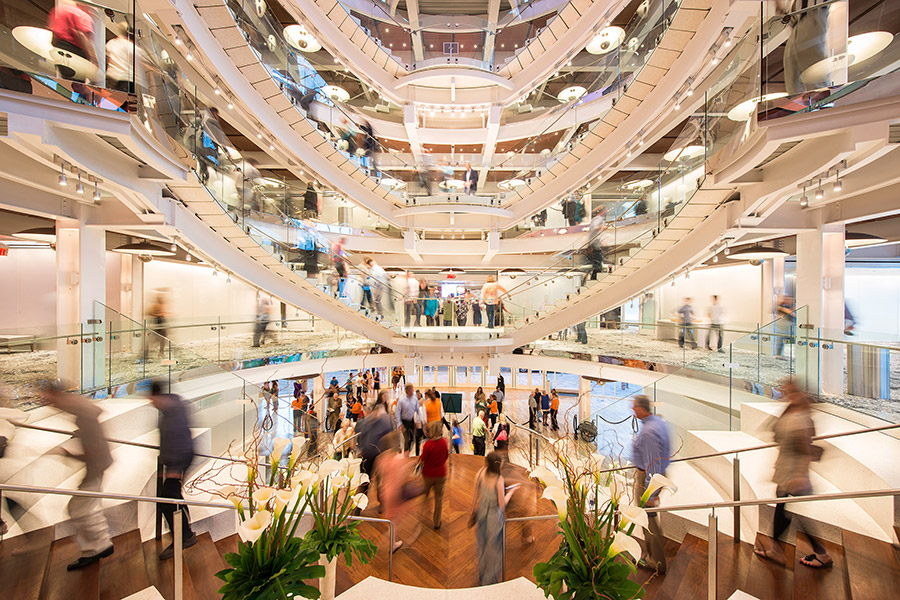 Walt Disney Theater
Certain details stand out right away: copper accents against cherry wood. White sails hanging below a blue "sky." But there's more to Walt Disney Theater than meets the eye—and ear. (After all, the acoustics are incredible from all 2,700+ seats.) Here, subtle design elements take you back to the classical outdoor theaters of ancient Greece—where exciting entertainment brought the whole community together.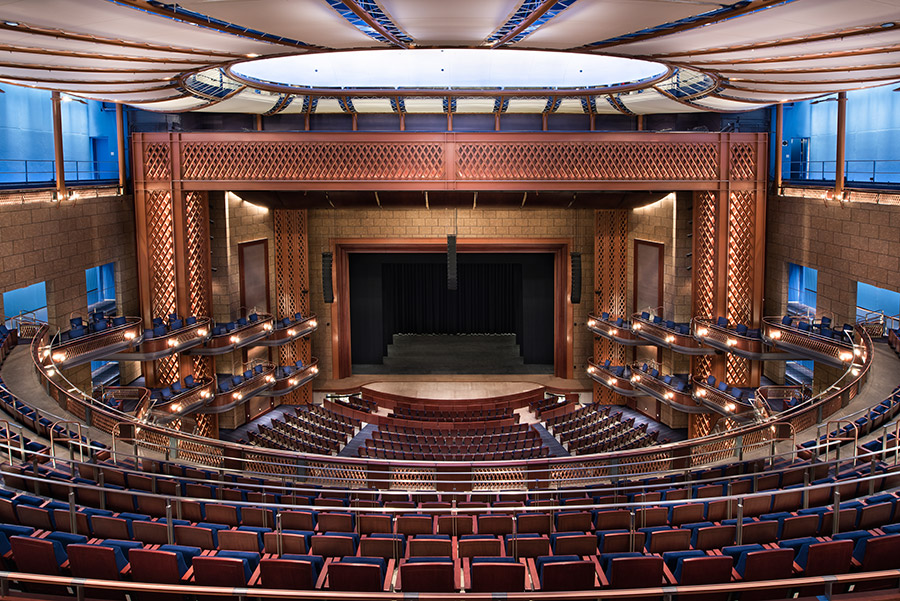 Alexis & Jim Pugh Theater
Before your show even starts, you'll realize the 294-seat Alexis & Jim Pugh Theater is anything but ordinary. The ceiling is covered with 32 vibrant abstract pieces custom-made by artist Tom McGrath. Aluminum balconies glow with tiny white lights. And of course, the acoustics shine, too—all to create an especially memorable experience.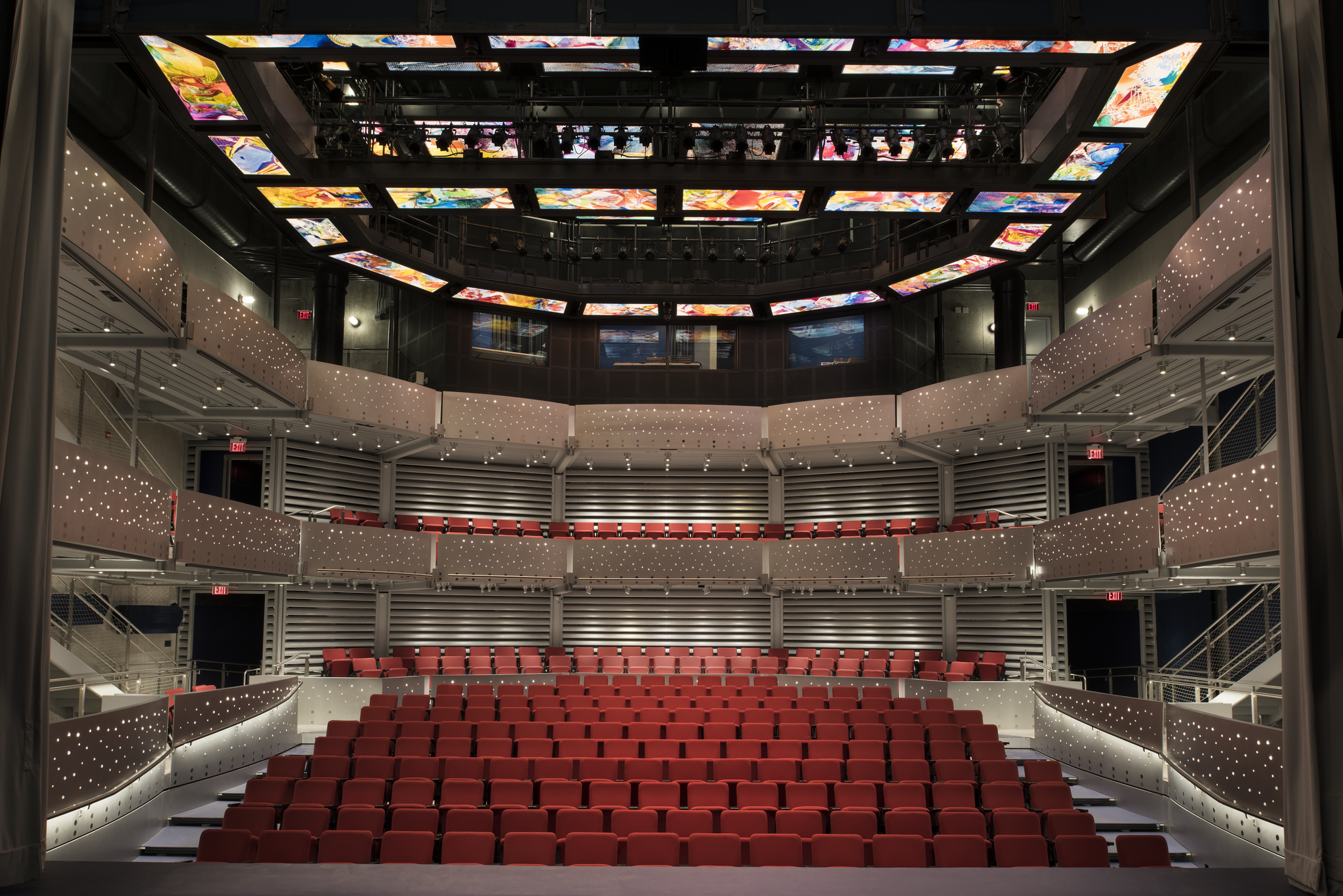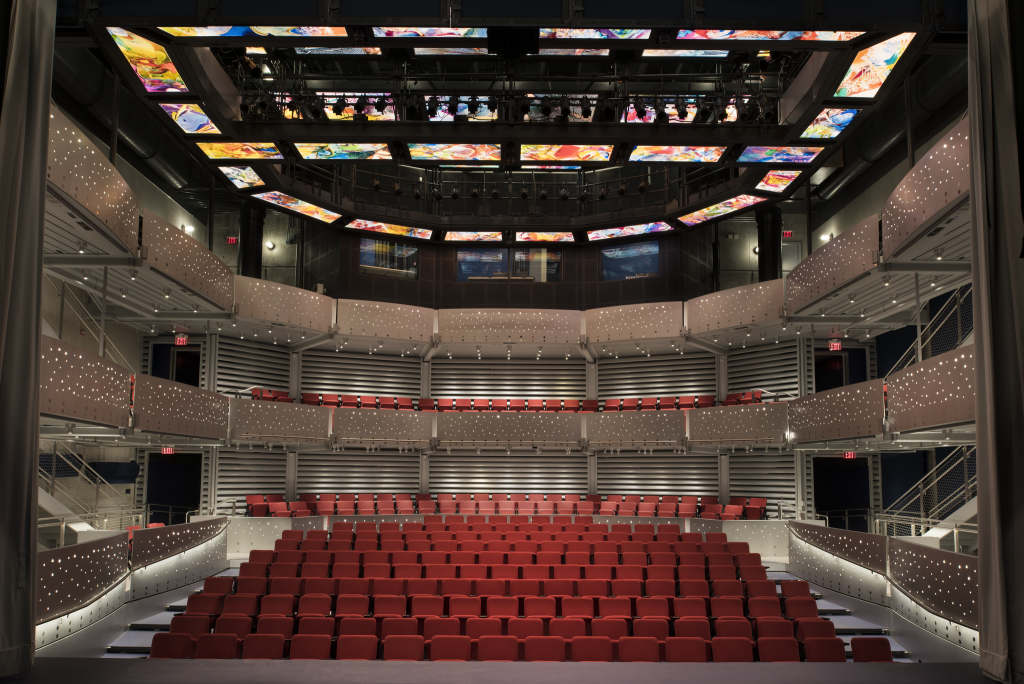 Seneff Arts Plaza
This is your little oasis in the middle of the city—if only for an hour. You can swing by for any number of community events, or bring your own fun to Seneff Arts Plaza. Need a few ideas? Pack a picnic basket, soak up the sun in between adventures or meet a few locals and ask about restaurant recommendations. Plus, keep an eye out for food trucks, holiday festivities and diverse cultural events throughout the year.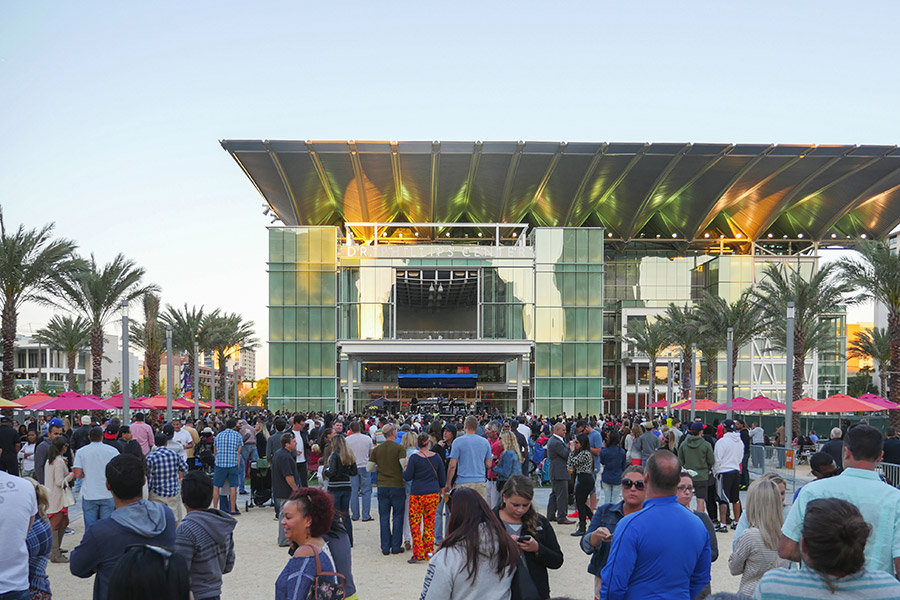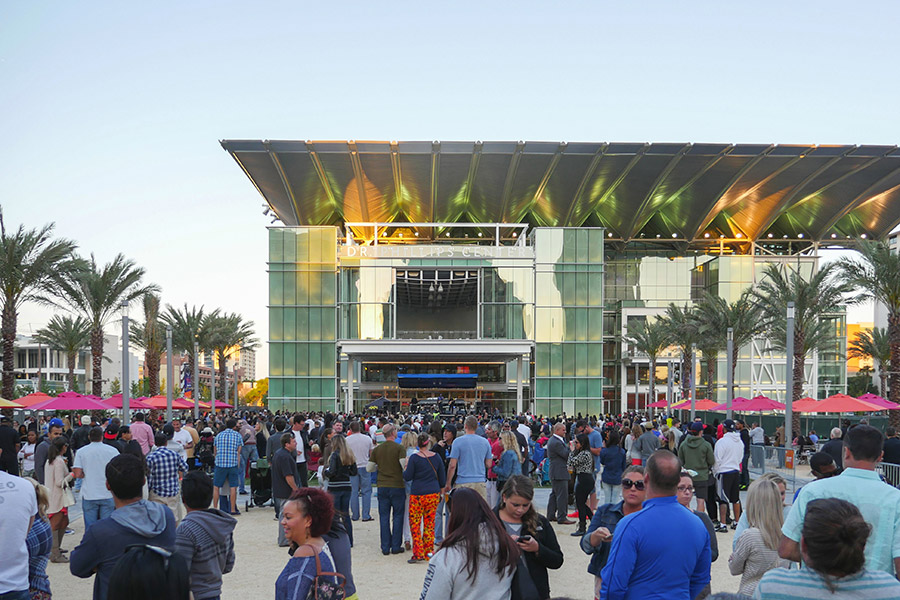 Steinmetz Hall
Designed as a multiform acoustical theater, Steinmetz Hall will achieve an NC1 perfect sound rating—letting you hear only the sound of the performers without amplification. The unique space's stage, walls and floor will move, getting longer, shorter or lower to host all kinds of entertainment. It'll be able to transform into a 1,700-seat concert hall, a 1,580-seat proscenium theater or any configuration in between. Plus, a retractable shell around the stage will accommodate scenery for operas or other dramatic productions.
The Green Room
This cabaret-style space is a large rehearsal and performance room that will allow guests and artists of all calibers to come together for musical exploration, recording, creative programming and intimate events—including performances by the 19-member Jazz Orchestra at Dr. Phillips Center.
Location Information:
Find out who's taking the stage when you're in town.
drphillipscenter.org | 407.839.0119
Discounts for groups of 10+.
link to Facebook: https://www.facebook.com/DrPhillipsCenter/
link to Instagram: https://www.instagram.com/drphillipsctr/ or @drphillipsctr