Come out to the "Alligator Capital of the World" and enjoy holiday festivities at Gatorland's Holiday Ho-Ho Ho-Down Christmas Event starting November 27, 28, and 29 and continuing December 5, 6, 12, 13, 19, and 20. The Gatorland Holiday Experience, included in the regular price of admission, features holiday displays, interactive characters, and holiday singers throughout the park, as well as a Very Merry Train ride. Specialty festive food items will also be available for purchase.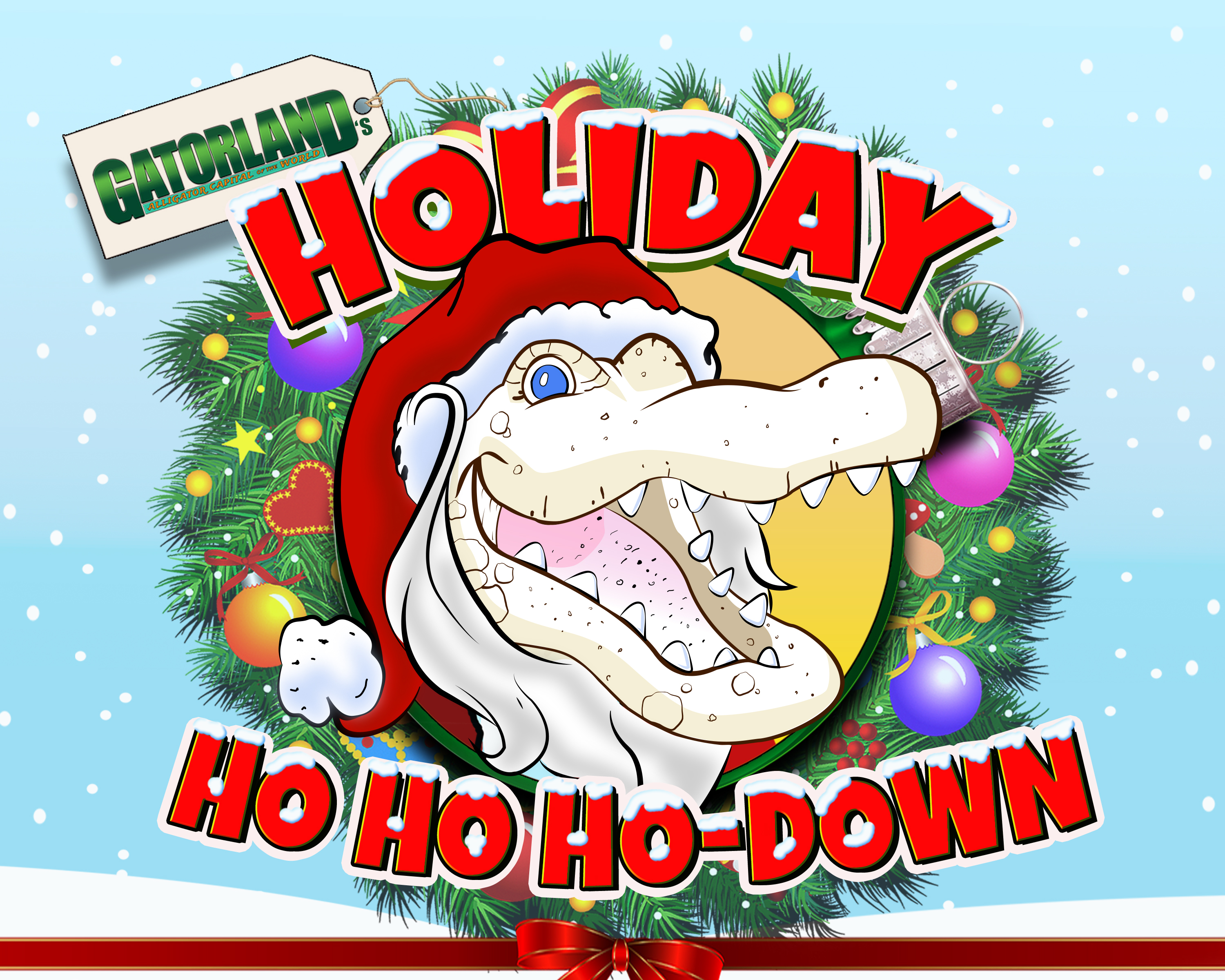 "We are so excited to be presenting our very first-holiday event starting Thanksgiving weekend. It's another great way for us to offer new experiences for people to come out and have fun with us in a very safe setting," said Mark McHugh, President, and CEO of Gatorland. Social Distancing Skunk Ape will be on hand, along with social distancing and cleaning protocol throughout the park. Facial covers required for admission to the park and Gatorland's Holiday Ho-Ho Ho-Down Christmas Event.
About Gatorland
Get ready for down-home family fun at "The Alligator Capital of the World" – Gatorland! There isn't a better place to see alligators and crocodiles of all sizes, from babies, also known as grunts, to the 14-foot monsters that call the Breeding Marsh home. They even have the largest collection of extremely rare white leucistic alligators. But, Gatorland is more than just a gator park! The free-flight aviary, petting zoo, one-of-a-kind animal shows, thrilling Screamin' Gator Zip Line, and new Stompin' Gator Off-Road Adventure ensure your day will be chock-full of fun, smiles, and special memories!
Whether it's Gatorland's Holiday Ho-Ho Ho-Down Christmas Event  or just a fun day at the park, it is a MUST SEE during your visit to Central Florida.