Gatorland, the "Alligator Capital of the World," is excited to once again open its doors to guests starting 10 a.m. Saturday, May 23rd after presenting its safety operational plan to Orange County Mayor Jerry Demings, and receiving support from the Orange County Economic Recovery Task Force. Gatorland's plan was carefully reviewed by Mayor Demings, who then endorsed Gatorland's request to re-open to Governor Ron DeSantis. Gatorland welcomes you back!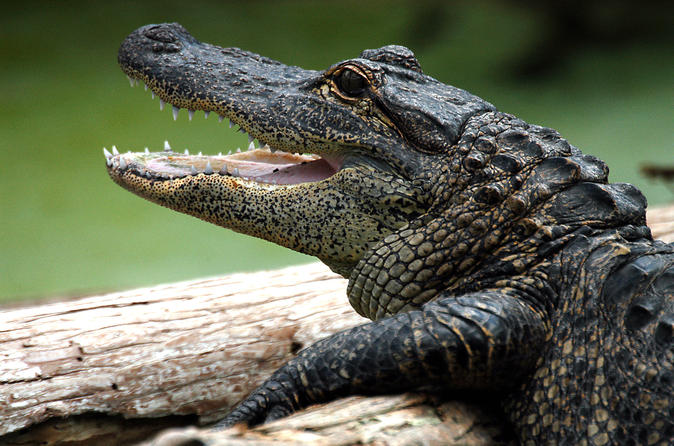 "We have worked incredibly hard for this day to finally come, and are thrilled that Governor DeSantis, Mayor Demings and the Orange County task force have recognized the monumental changes we have made in our park and park operations to ensure the highest levels of safety for our guests and employees," said Mark McHugh, President and CEO of Gatorland. "Safety and cleanliness of Gatorland have always been our guiding values, and we cannot wait to see guests walking through our historic gator mouth once again."
Gatorland closed on March 18 amid COVID-19 advisories, and created a daily Facebook Live program, called School of Croc™, to maintain engagement with Gatorland fans. The company produced 50 episodes of these fun, family-oriented videos that have generated almost two million views worldwide.
In mid-April, McHugh and a team of 24 Gatorland park leaders from every department and discipline met twice a week to focus on 14 critical areas for safe park operations. The committee developed a detailed 32-page policy manual for safety operating every aspect of the park in a post COVID-19 world. The Gatorland Social Distancing Skunk Ape was also created to take social distancing to the next level with the park's own character for the cause.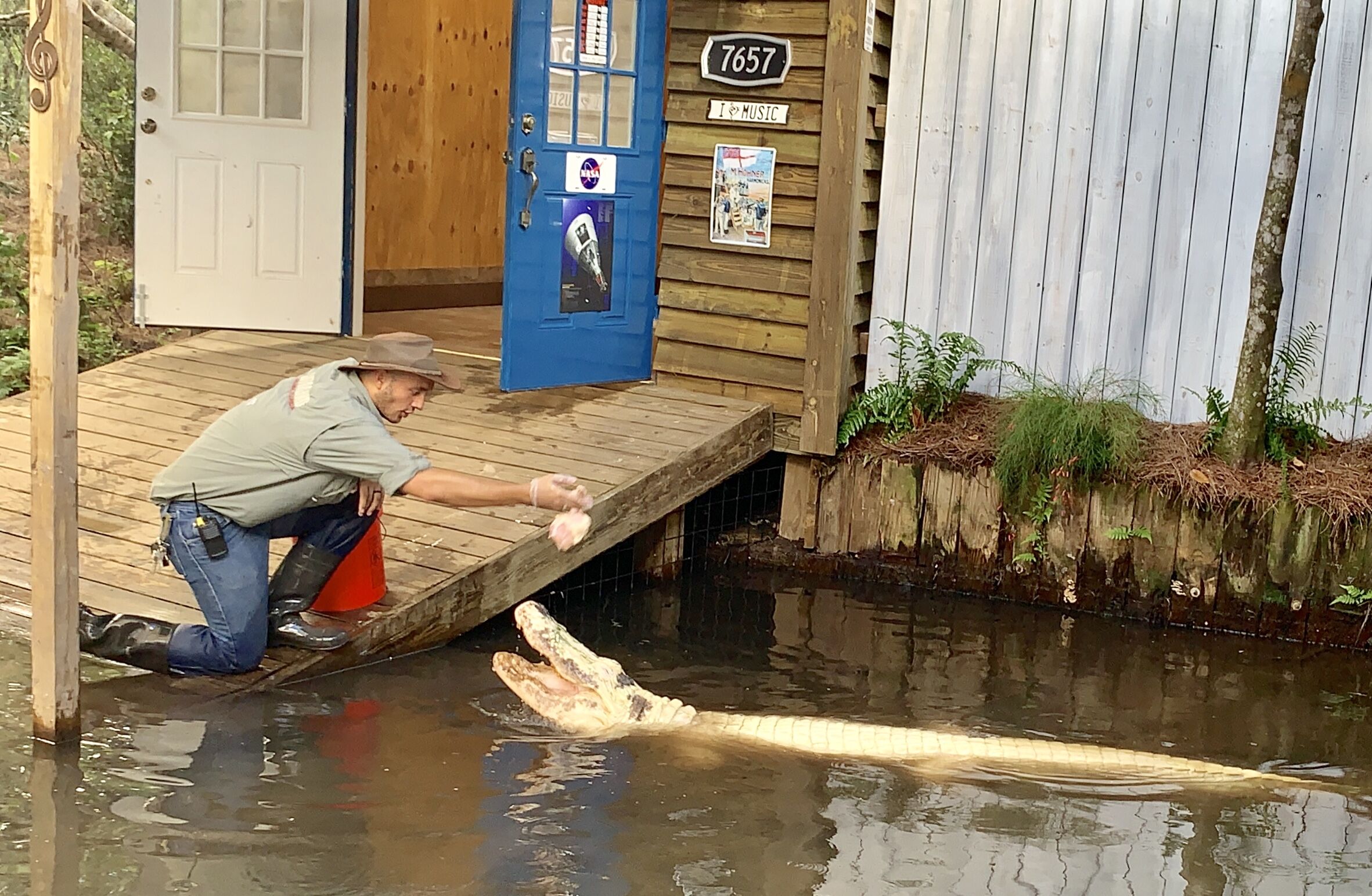 The following are just some of the many changes guests will see upon the park's reopening:
· All queue lines at admissions, shows, rides, food venues and retail shops have been marked for safe physical distancing based on CDC guidelines;
· The park itself, food venues, retail shops, all shows, and rides now have reduced capacities and seats to provide comfortable and safe social distancing;
· Frequent and visible disinfection of all "touch" areas throughout the park;
· All counters, tables and chairs at food venues are sanitized and cleaned after every guest;
· All public areas throughout the entire park are thoroughly disinfected every night;
· Over 100 additional handwashing and hand sanitizer stations have been added throughout the park;
· All employees are required to have their temperature checked before working and wear face masks at all times in the park;
· By entering Gatorland, guests must agree that:
· They do not have a fever, cough or other symptoms of COVID-19
· Gatorland reserves the right to check their temperature if they exhibit symptoms
· They will endeavor to maintain social distancing from other groups
· They will frequently use handwashing and hand sanitizer stations
· Guests are also encouraged to wear face masks.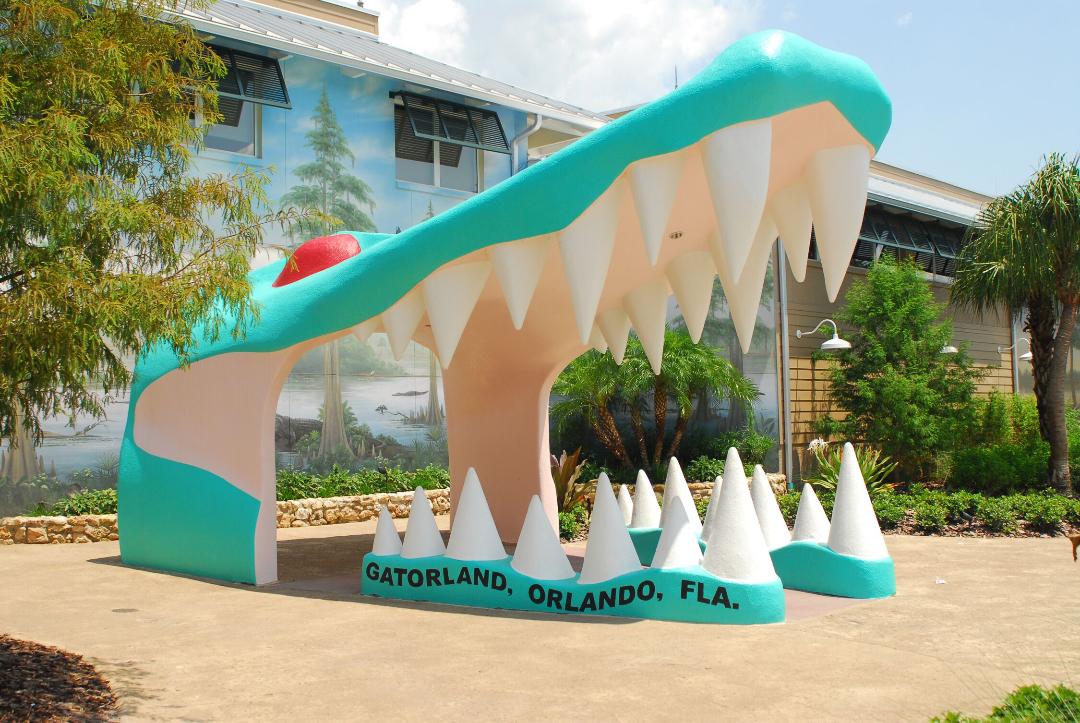 Gatorland is a 110-acre theme park combining Old Florida charm with exciting experiences, exhibits, and entertainment. Originally opened as a roadside attraction in 1949, the park recently celebrated its 70th Anniversary. Today, it provides affordably-priced family fun, featuring thousands of alligators and crocodiles, breeding marsh with observation tower, free-flight aviary, nature walk, petting zoo, educational wildlife programs, award-winning gift shop, Florida's best train ride, Gator Gully Splash Park, on-site restaurant and one-of-a-kind shows including Gator Jumparoo, Alligators-Legends of the Swamp, and Up-close Encounters. Popular adventure experiences inside the park include the Screamin' Gator Zipline and Stompin' Gator Off-Road Adventure.
For more information, visit us online at www.gatorland.com, or call 800-393-JAWS.