Gatorland, "The Alligator Capital of the World," is pleased to announce the arrival of Beeper, its very first baby emu born at the park in March.
"We are thrilled to have our very first baby emu born here at Gatorland.  We will know in a few weeks when we do bloodwork if our baby is a boy or girl," said Danielle Lucas, Gatorland's Animal Care Director.  According to Lucas, Beeper weighs 391 grams, eats leafy greens and emu starter pellets, and is expected to be full grown in just six months since emus grow very quickly.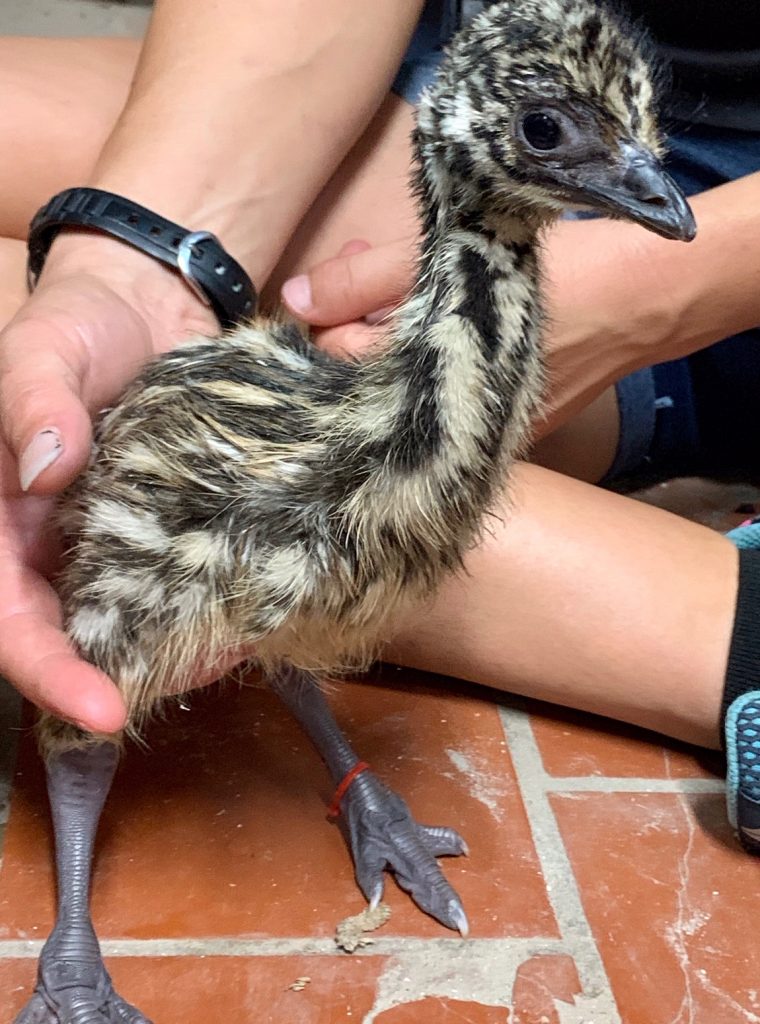 Gatorland acquired seven emus in 2008. This is the first time they have had eggs and a baby hatch. Emu eggs incubate about 70 days and are rotated five times a day by hand.  Staff are watching a few other emu eggs in incubation right now to see if they will hatch. The Gatorland adult emus can be seen in the area of the park closest to Pearl's Restaurant.
The 100-acre theme park combines Old Florida charm with exciting experiences, exhibits, and entertainment.  Gatorland originally opened as a roadside attraction in 1949.  Today, it provides affordably-priced family fun featuring thousands of alligators and crocodiles, breeding marsh with observation tower, free-flight aviary, nature walk, petting zoo, educational wildlife programs, award-winning gift shop, Florida's best train ride, Gator Gully Splash Park, on-site restaurant and one-of-a-kind shows including Gator Jumparoo and Up-close Encounters.  Popular adventure experiences inside the park include the Screamin' Gator Zipline and Stompin' Gator Off-Road adventure.