This is a once in a lifetime experience you won't forget in a hurry! Gatorland's Trainer-for-a-Day program will give you a glimpse into what it takes to be able to work with, and around dangerous animals.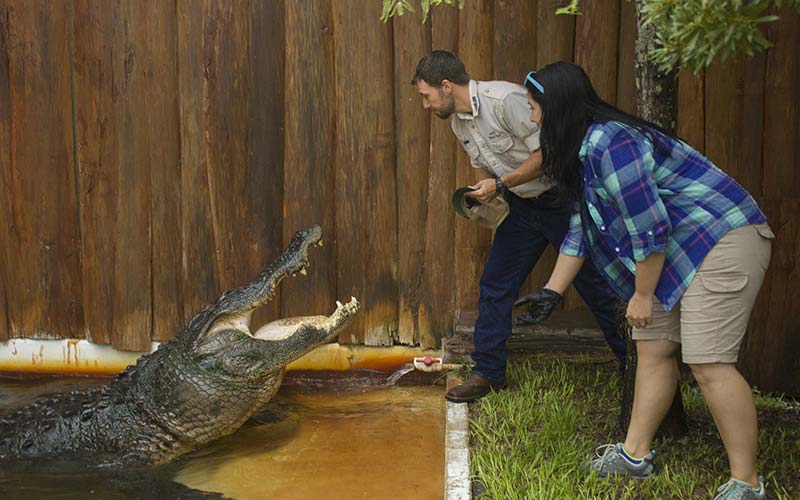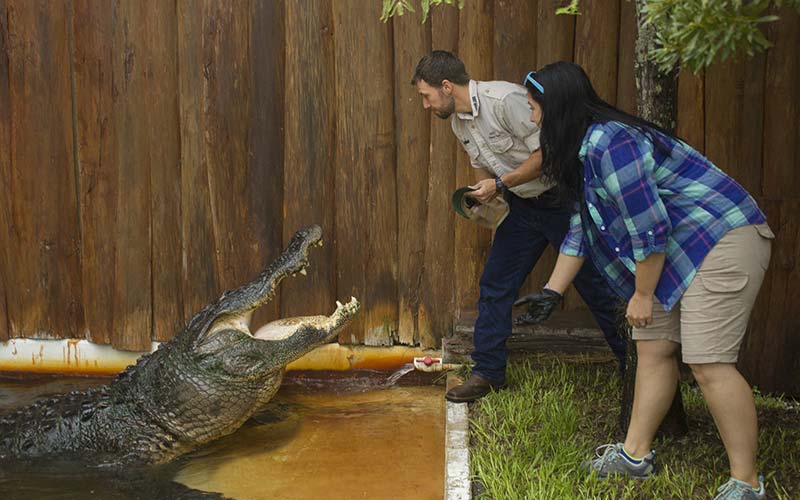 The day begins meeting some of the smallest members of our Gatorland family. Have you ever held a baby alligator? Well here's your chance. How about a backstage tour that gets you up close and personal with some of our largest alligators and crocodiles? You'll get to do that too! Next is a hands-on meeting with some of the reptiles and creepy crawlers from our Up-close Encounters Show.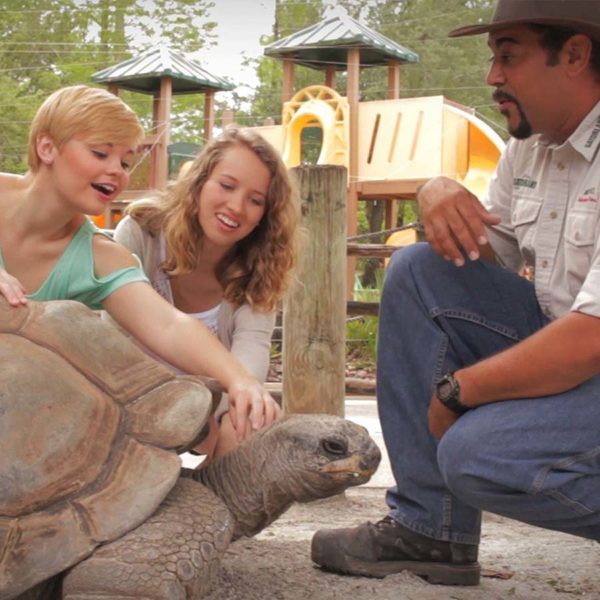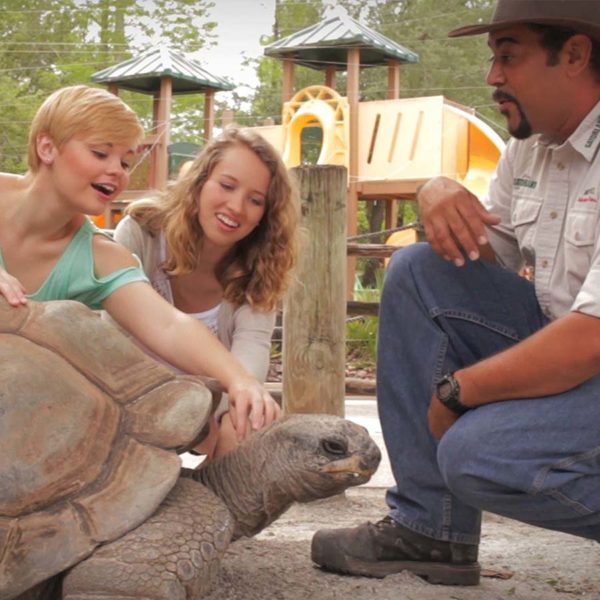 Think you're done? You're not, because our grand finale is working with a Gatorland trainer in the Gator Wrestling Arena, and those animals are wild! Don't worry your trainer will keep you safe but you'll get to learn about and experience these big boys and have some fun doing it. Be prepared for the unexpected with this exclusive Gatorland Trainer-for-a-Day package!
Age: Must be at least 12 years of age and up.
Tour Length: 2 hours (tour starts at 8:00 am, please meet at gator's mouth at the front of the park)
Apparel: Wear clothes you don't mind getting dirty, sunglasses, sneakers or hiking boots. Nothing extremely baggy please!
Number of people: minimum 1, maximum 5