Now that Gatorland®, the "Alligator Capital of the World," is fully operational and fully recovered from the effects of Hurricane Irma, the park is now focused on helping others still recovering from three major hurricanes. One of these is Gator Country Adventure Park and Sanctuary in Beaumont, Texas, which was completely flooded and lost about a quarter of its resident alligator population from Hurricane Harvey.  On Sept. 30, Gator Country owners Gary and Shannon Saurage will be arriving to Gatorland to pick up 60 five to six foot American alligators that will be on "loan" to them for a year.  It is the first time the two nationally recognized alligator parks will meet.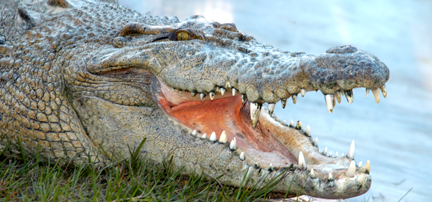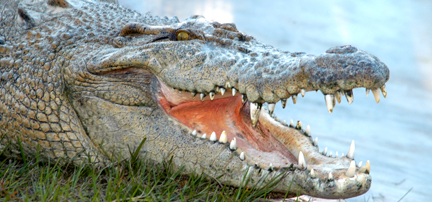 "We are just so fortunate that Gatorland was not heavily damaged and we did not lose any alligators in the storm.  But even before Hurricane Irma hit Florida, we saw the devastation in Texas from Hurricane Harvey and began looking for ways we could help," said Mark McHugh, president and CEO of Gatorland.  "When I heard reports that Gator Country was flooding and possibly losing their alligators, I contacted them through their website, and offered to give them some gators to stock their park and get themselves back on their feet." BUY TICKETS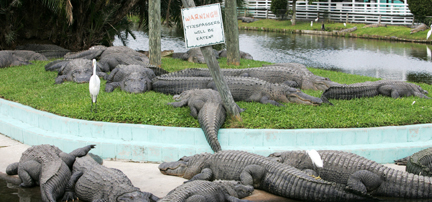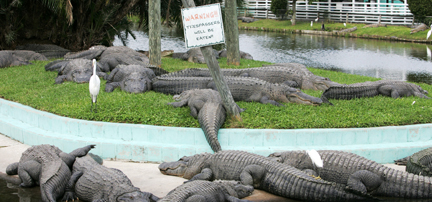 According to Saurage, Gator Country (which opened in 2006) received a record 52 inches of rain, rather than the 28 inches that was expected, and about 40-50 of their four to six-foot alligators in their main pond were lost in the flood waters.  Having just done a soft reopening of his park last week, Saurage plans to place the alligators from Gatorland in the park's signature pond, and use them to educate the public.  The hopes are that they will breed and yield as many as 100 baby alligators in a year and much more within five years.
"This will help us enhance our alligator population so much," said Saurage.  "I think this relationship between us will really set a precedent for alligator parks to come together and help one another.  We feel like Gatorland is adopting us as a sister park."
Gatorland's post hurricane recovery efforts, in conjunction with iHeartRadio and Rumba 100.3 FM radio, also includes a major effort from the 160 employees donating packaged food, clothes and other essentials to be shipped immediately to Puerto Rico for local residents now recovering from Hurricane Maria.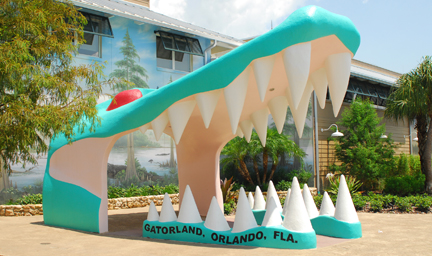 "We all have unique gifts, skills, or resources that we can use to help folks recover from the devastation of these storms," added McHugh.  "I couldn't be more proud of our team for finding special ways to help others in need."