Gatorland apparently have a hit on their hands with  'School Of Croc' their new LIVE video series – the attraction has been hard at work the last eight days teaching the public about its resident animals, even though the park has been closed due to coronavirus advisories. Facebook Live and You Tube VLOGS have kept the park open to guests "virtually."
The new School of Croc Facebook Live program airs every day, Monday through Saturday, at 10 a.m. on Gatorland's Facebook Page, hosted by Savannah Boan, the park's Crocodilian Enrichment Coordinator and Social Media Director. In just a little over a week, School of Croc already has more than half a million all-inclusive views from kids and families all across the United States and other countries around the world, like Australia and Canada. While kids are at home and unable to go to school or come to Gatorland, they are learning all about amazing animals and adventures.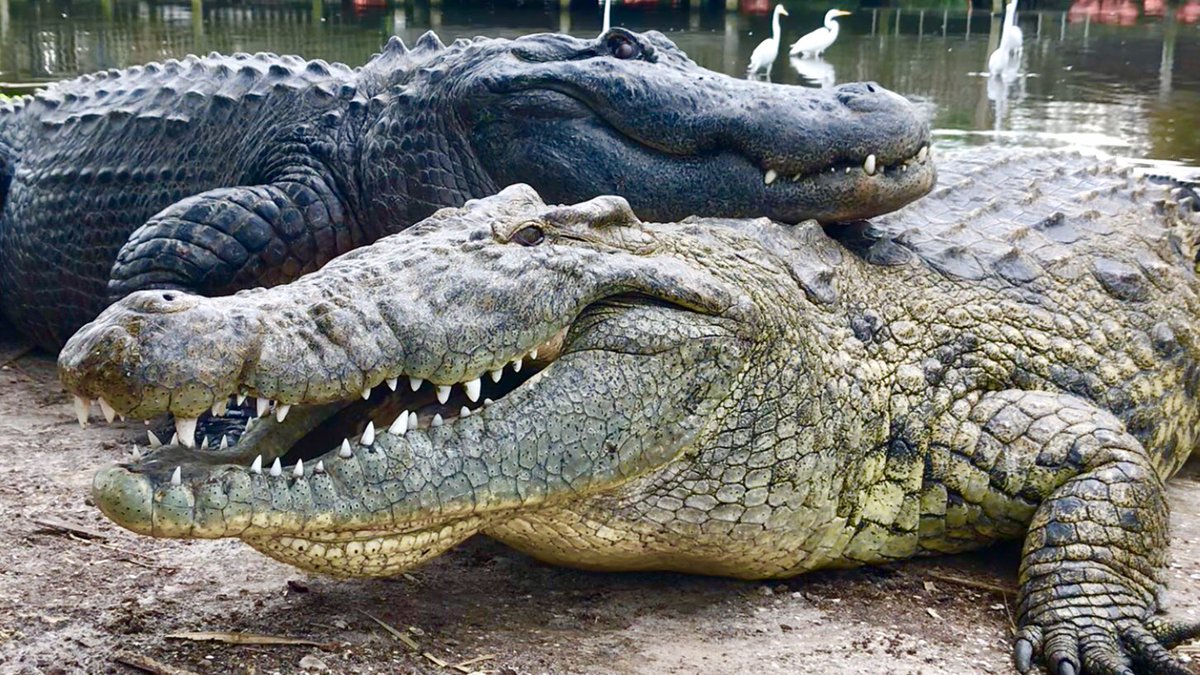 Boan, along with Brandon Fisher, Gatorland's Director of Media Production, and other park animal experts, brings viewers up-close and personal with alligators, crocodiles, caimans, Burmese pythons, Macaws, monitor lizards, rare leucistic and albino alligators, and much more.
"It's fantastic to see the excitement growing as kids, parents, and teachers anticipate new adventures every day on School of Croc. We've even had teachers from several school districts advise us on how to modify our shows to support their curriculum," says Mark McHugh, Gatorland's President and CEO.
"The kids are just amazing. They have sent us pictures of their chalk art alligators, alligator hand puppets, Play-doh snakes, stories with illustrations and pictures or videos of themselves watching School of Croc. One mother posted a picture of her little boy eating eggs at the same time our monitor lizard was eating his eggs. Parents are excited, too, and tell us how Savannah is a great role model for little girls, and she's inspiring kids all over the world."
Viewers are encouraged to send in questions, submit photos and videos, and to like and share what they are seeing on Gatorland's new School of Croc Facebook Group page.
"We can tell the kids are really paying attention. They ask us how old the animals are, what they eat, how big they will get, where they live in the wild, how many babies they have, and they are really curious about our rare white gators," added McHugh. "Viewers in Australia were asking how our alligators and crocs differ from theirs."
School of Croc will continue to air daily at 10 am EDT from Monday through Saturday until Gatorland is able to re-open in the near future. Read more about School of Croc by going to https://www.gatorland.com/specials/school-of-croc/