Walt Disney World is introducing a special event called Star Wars: Galactic Nights, an after-hours, extra-ticket special occasion at Disney's Hollywood Studios set for April 14.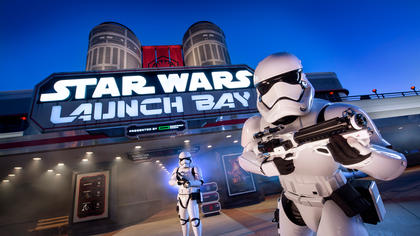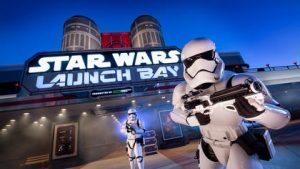 Galactic Nights will include a number of new "Star Wars"-based activities along with many of the attractions already operating at the theme park. The event aligns with Star Wars Celebration, set for the Orlando/Orange County Convention Center, April 13-16. "Star Wars"-inspired costumes will be allowed during the Hollywood Studios event, with some restrictions, Disney says.
Among the Galactic Nights offerings, according to the official Disney Parks Blog, will be a motorcade down Hollywood Boulevard with "Star Wars" luminaries; "Inside the Saga: Celebrity Chat Show" about the making of "Star Wars" films at Epic Theater; photo ops with "Star Wars" backdrops; a scavenger hunt; dance parties; roaming droids and other characters; themed food and beverage and special merchandise.
Galactic Nights Coming To Disney is a big deal for Star Wars fans with tickets priced at $129 ($124 for ages 3-9). Regular park attractions, such as the "Star Wars: A Galactic Spectacular" fireworks show, Star Wars Launch Bay and the Star Tours ride will be operating as well. The Galactic Nights hours will be from 7 p.m. to midnight. Until 2015 Disney's Hollywood Studios was the home to Star Wars Weekends events that were included in regular admission. For tickets to this all new event, go to disneyworld.com or call 407-827-7036.