No parent wants a bored kid in the house this summer – and no kid wants to be bored! Unfortunately, Florida weather in July and August can drive kids inside. Hot temperatures are dangerous, and unexpected rainstorms can ruin afternoon plans. If only there were somewhere to go where it's always playtime!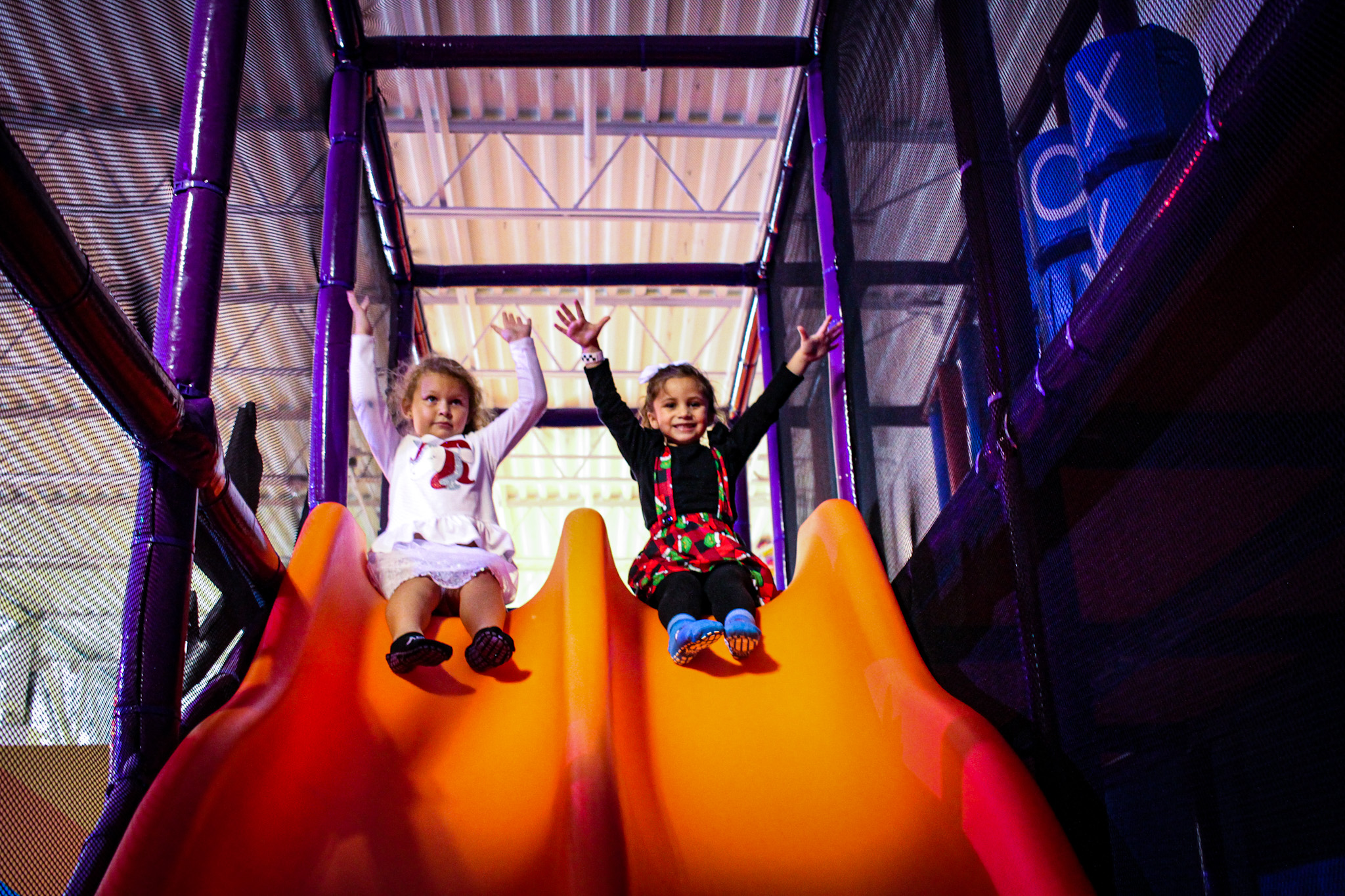 There's good news for families that live in Orlando and the surrounding areas: Altitude Kissimmee Trampoline Park is an ideal spot for kids and teens. Children can jump, run, and spread their wings in a safe and comfortable environment. It's also the perfect spot for a playdate.
Check out some top playdate ideas for your kids and their friends at Altitude Kissimmee. Don't be surprised if you find yourself making multiple visits here throughout the summer months.
There aren't many places where kids have complete control of where they go and what they do, but Altitude Kissimmee was designed for precisely that purpose. If you have high-energy children who want nothing more than to run around and explore, bring them on over!
Some kids spend hours jumping on the main court and pretending to be space explorers or superheroes. Others play on the stunt bag and strike dramatic poses as they fly through the air.
The best part about a playdate is that there's another person (or three or four other friends) to join your kiddos in having fun. Are those your kids flying on the trapeze, or are they a group of circus performers pretending to entertain a crowd under the big top?
Bring Small Kids to Soft Play
Playdates aren't just for rowdy kids that have seemingly endless energy. Your smaller children and toddlers can also enjoy a safe space to play and make friends. Soft Play is an area designed for young ones. It's walled off from older kids, so you never have to worry about your children getting knocked over by older kiddos.
Kids can explore foam cubes, bounce in a safe setting, and grow their confidence on the playground. This is a great place to introduce kids to social settings for the first time.
Give Your Kids a Chance to Show Off Their Gymnastics Skills
If your child takes cheerleading or gymnastics classes, consider inviting a few friends and setting up a gym play date. Altitude Kissimmee has a great gymnastic tumble track that gives kids a safe space to practice their flips and cartwheels. Let your little athletes sharpen their competition skills while having fun at the same time!
Plus, Altitude Kissimmee creates a fun, low-stress environment to practice. Kids don't have to worry about getting flips right the first time. They can grow their skills and their confidence all at once.
Plan a Ropes Course Weekend
A ropes course is a great challenge for kids who love problem-solving and physical activity. Altitude Kissimmee's course is high above the rest of the gym, so kids get an aerial view of the space while navigating several creative challenges. Can your kid walk across a balance beam or hop from various platforms to safety? Don't worry, parents; they're safely clipped into the zipline the whole time.
Let your kids pretend to be Indiana Jones as they navigate the course and celebrate their success at the end.
Turn a Play Date into a Birthday Party
What's better than a few friends joining you at a trampoline park? All of your friends joining you at a trampoline park! Finding a weather-appropriate party venue may be challenging if your child has a summer birthday. Look no further than Altitude Kissimmee. They can accommodate birthday parties of all sizes, providing snacks, drinks, and a special area just for the birthday boy or girl.
Don't stress about party decorations, theming, and other small details. Choose an accessible venue that your kids and all their friends will want to return to again and again.
Altitude Kissimmee has activities for all age groups. Young children still getting their sea legs can enjoy soft play, while tweens and teens enjoy the basketball court and virtual reality activities. More than anything, a trampoline park is an ideal location for summer playdates any day of the week.