If you're planning a day to explore Tampa with the kids, you'll have to start early to capture it all –  and it's a destination that boasts Florida's most kid-friendly attraction!
Morning:
To start your day off like a Tampanian, eating breakfast at Datz is a must. This funky restaurant cooks up the nuttiest comfort-food combinations that your kids, and the kids in you, will love, as in chicken n' waffle benedict or the eggs barbacoa datz-a-classic.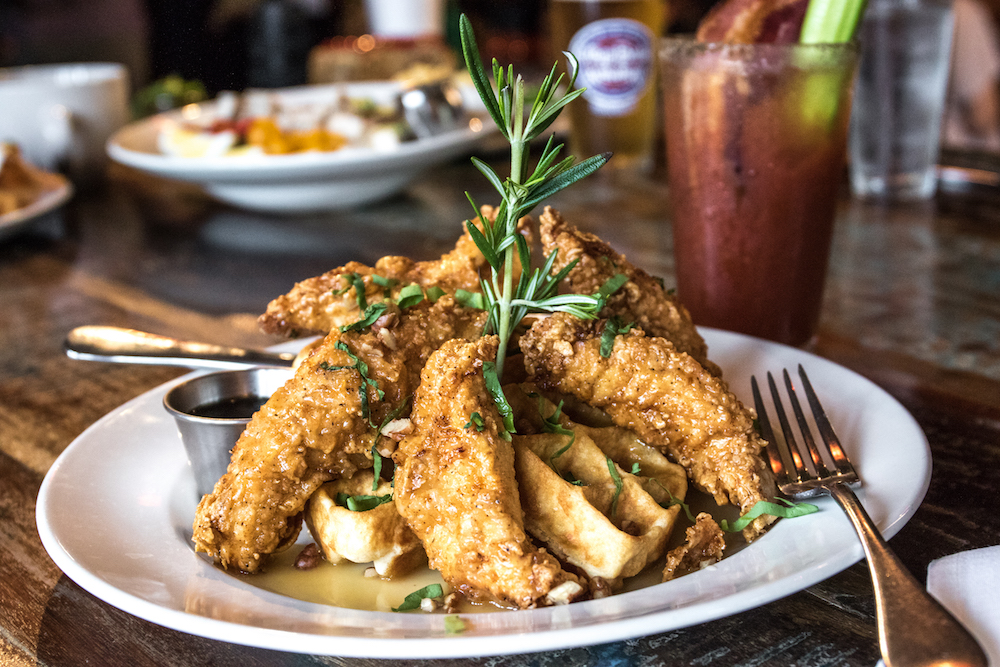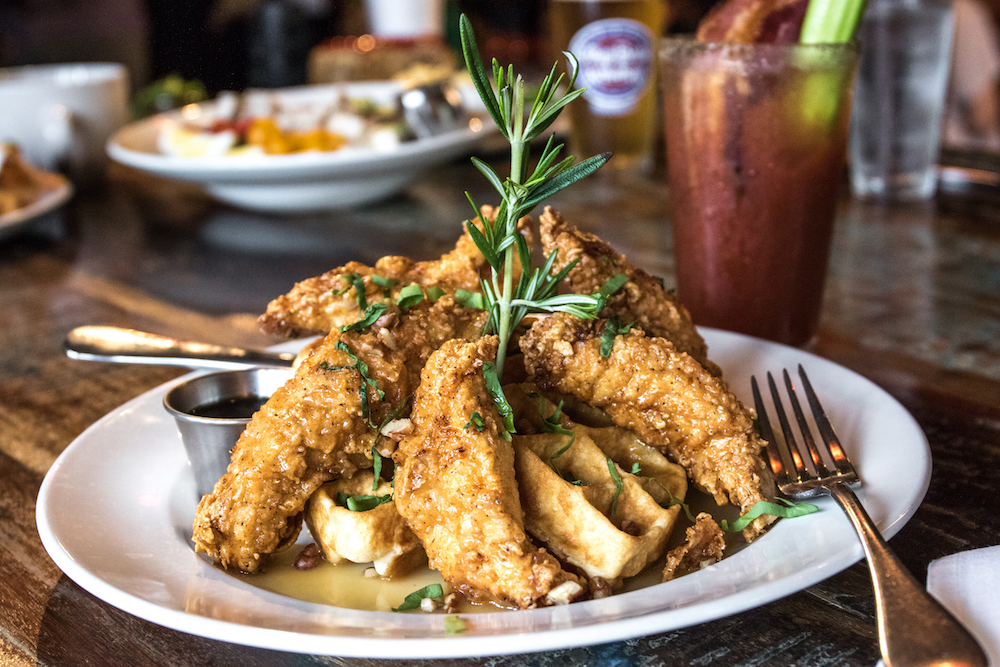 South Tampa's premier breakfast place, popular with locals and visitors alike. The perfect way to power up for a busy day.
Datz – 2616 S. MacDill – (813) 831-7000
Midday:
Fueled by Datz, you can seize the day at famed Busch Gardens Tampa Bay, the 335-acre, 19th century African-themed animal theme park that has been a part of Tampa Bay's landscape since the 1950s. Today it combines an African wildlife preserve and breeding program and a theme park filled with pulse-pounding roller coasters. Busch Gardens Tampa's newest addition is Cobra's Curse, a family spin coaster. Other rides include Falcon's Fury, at 335 feet (102 meters) the tallest drop-tower in North America, and Cheetah Hunt, which sends riders bobbing and weaving like a savannah cat along nearly a mile of track (1.3 km).  BUY TICKETS.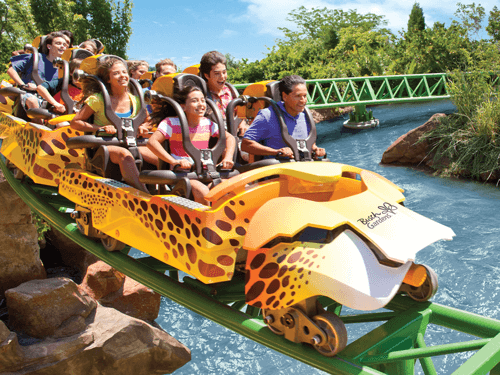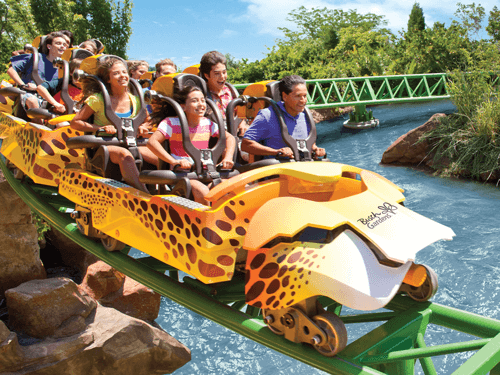 Busch Gardens Tampa Bay – 10165 N. McKinley Drive
http://seaworldparks.com/buschgardens-tampa/
Grab lunch at Busch Gardens and make your way to another great attraction, Tampa's Lowry Park Zoo.
Regularly ranked among the nation's best zoos, Tampa's Lowry Park Zoo is one of three locations in Florida (SeaWorld Orlando and the Miami Seaquarium are the other two) certified as a rehabilitation site for injured West Indian manatees. Since 1991, the zoo has treated more than 370 manatees and released more than 200 of them back into the wild. The zoo's other exhibits include an Australia-themed water park with rides for small children; an Asian-themed section with animals from Indochina and Indonesia; and an African-themed area where visitors can come face-to-face with hungry giraffes armed only with lettuce leaves.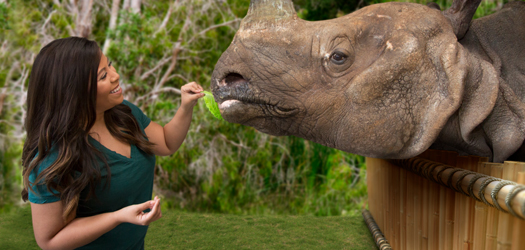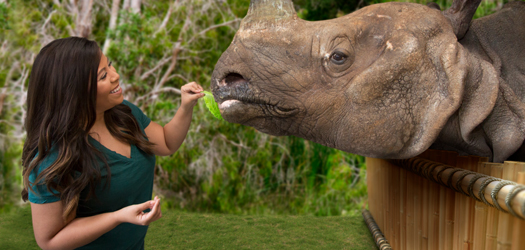 Tampa's Lowry Park Zoo – 1101 W. Sligh Avenue – (813) 935-8552
If you have the energy, there is plenty more for you waiting downtown. Head for the Tampa Riverwalk and grab the new Pirate Water Taxi at any of the 11 stops along the river and enjoy scenic Tampa. Downtown's bright yellow water taxis ferry visitors to destinations all along the Hillsborough River and Garrison Channel, providing a fun way to explore Tampa Bay from the water. A day pass lets visitors hop on and off as they wish.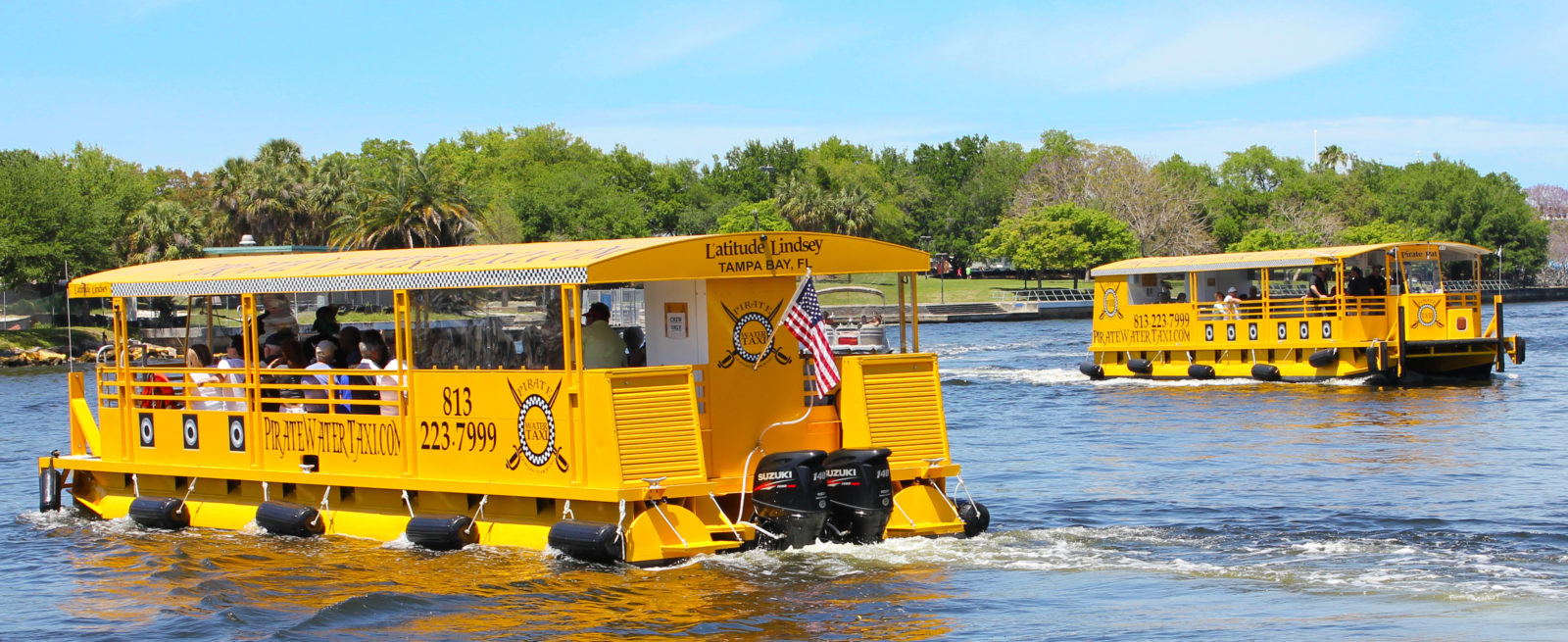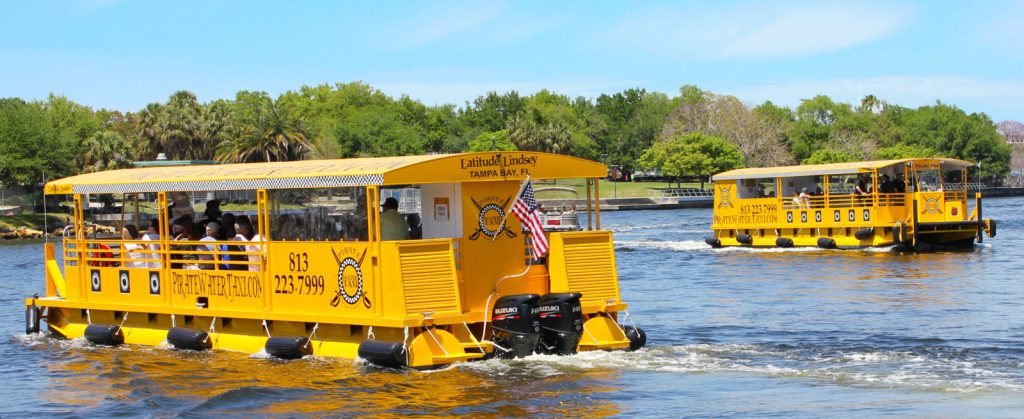 Pirate Water Taxi – 333 South Franklin Street – (813) 223-7999
http://www.piratewatertaxi.com/
You can also stretch your legs by walking a portion or all of Tampa Riverwalk, another one of this booming city's newest attractions.It runs for 2.4 miles (4 km) along the Hillsborough River and Garrison Channel, linking downtown's favorite attractions like gems on a string. Riverwalk visitors can drink alcohol as they stroll, as long as they buy it from the eight approved vendors along the way and carry it in specially designated cups. At night, the Riverwalk's canopies are lighted along with the bridges the cross the river.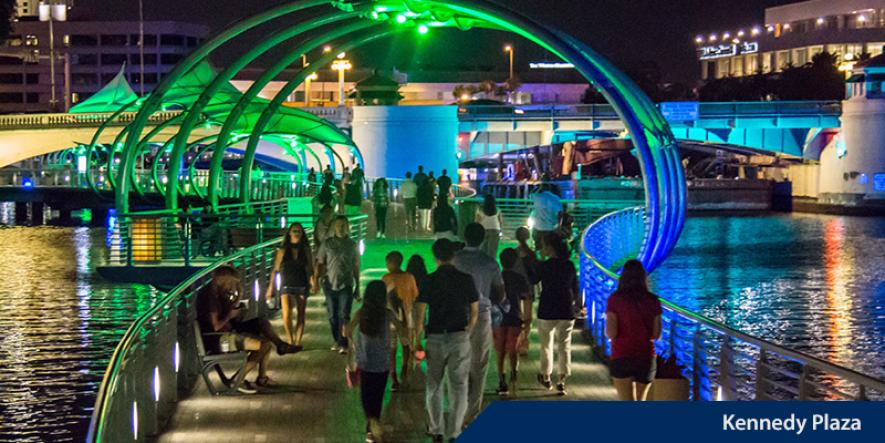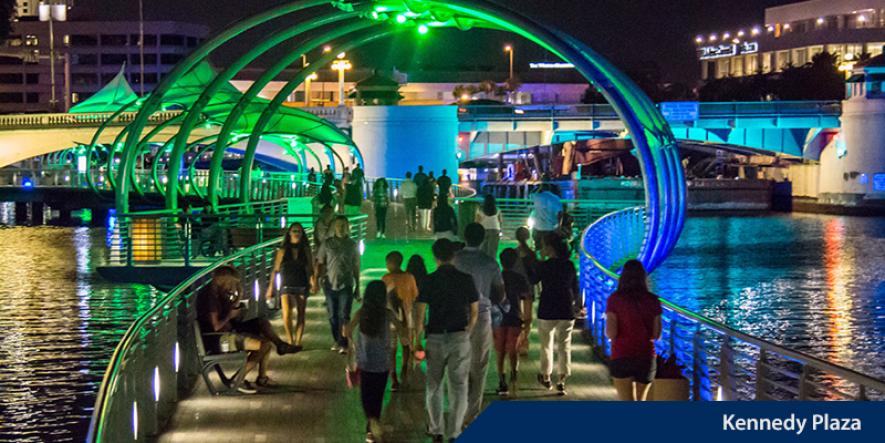 Easily accessible on the Riverwalk are two other fantastic kids' attractions. On one end is the Glazer Children's Museum. The Glazer's multitude of hands-on interactive exhibits helps children up to 12 explore the city around them in all its complexity. They can learn to pilot a freighter through Tampa Bay, engineer their own paper airplanes in the home of the first commercial air flight, film their own weather report, explore a construction trade, and even envision themselves as a water droplet rising into the clouds and falling as rain under the Florida sun. The museum includes traveling exhibits and science demonstrations.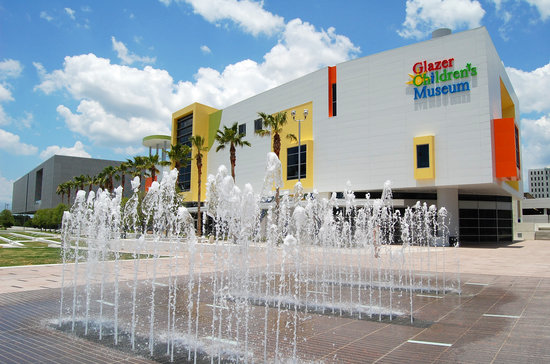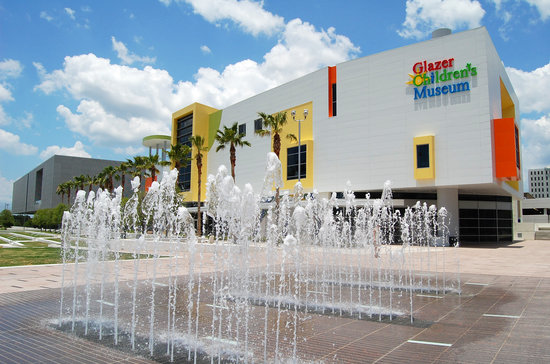 Glazer Children's Museum – 110 Gasparilla Plaza (813) 443-3861
At the other end, at the southern tip of the Riverwalk is The Florida Aquarium. Tour the aquarium, which is home to 20,000 sea creatures. Test your courage by swimming with tiger sharks in the aquarium's Caribbean Reef tank. Complimentary entry. After, look for wild dolphins in the open waters of Tampa Bay while the tour guide talks about the intricacies of Florida's environment.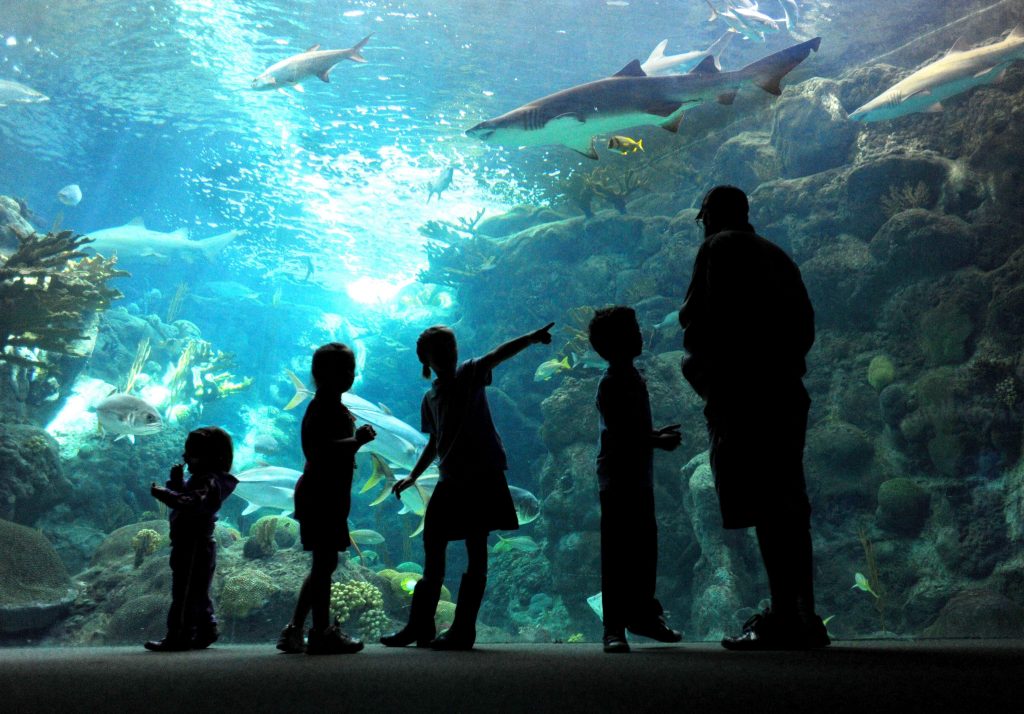 The Florida Aquarium – 701 Channelside Drive(813) 273-4000
You'll find lots of dining options along the Tampa Riverwalk, including Ulele, Café Dufrain, Jackson's Bistro or Sheraton Tampa Riverwalk Hotel's own River's Edge.