Are you looking for a family-friendly attraction that would satisfy even Goldilocks? Explore, experience, and enjoy the charmingly unique personality of The Florida Aquarium.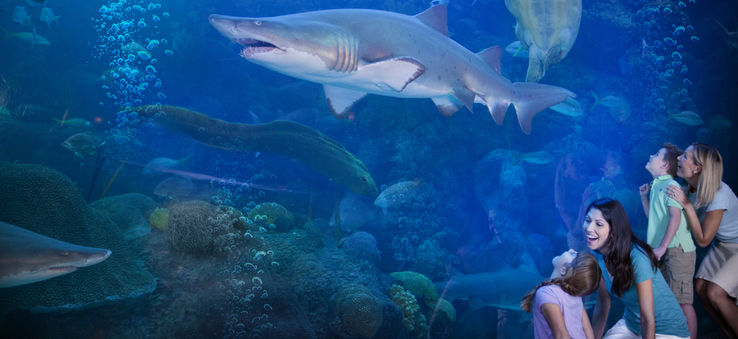 The Florida Aquarium in Tampa is widely regarded as one of the best aquariums in the United States. Last year, The Florida Aquarium placed third in the nation in USA Today's 10 Best Readers' Choice Awards.
This medium-sized aquarium is just the right size with enough exhibits to excite and educate, plus fun opportunities for the entire family.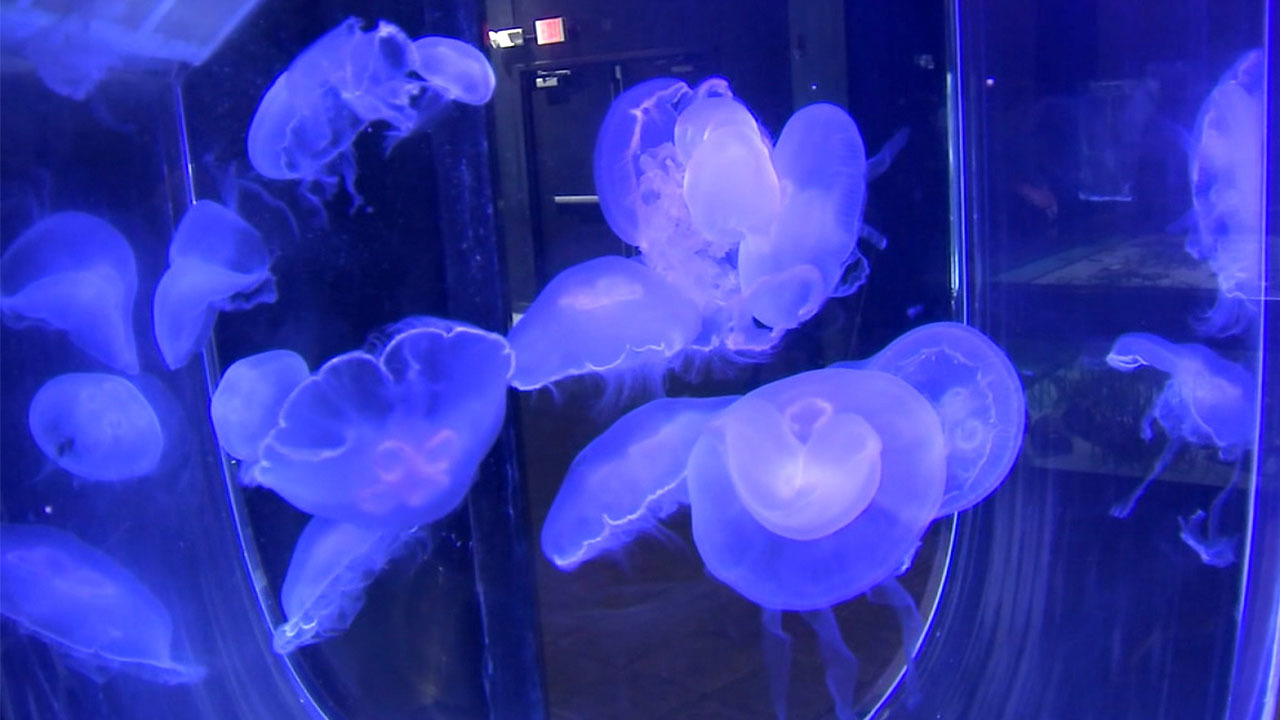 Go from tree level to sea level at The Florida Aquarium! With more than 8,000 animals and plants including sharks, alligators, seahorses and more, you're sure to have an amazing experience. Kids of all ages will love the two touch pools — cow-nosed stingrays and invertebrates — remember to use two fingers only. At the beginning of this year, The Florida Aquarium announced a new exhibit, Moon Bay, which will include a moon jellies touch experience opening this summer. Stay tuned for more information in a future post.
Also, "more" is precisely what this aquarium delivers! Included with general admission is access to Outdoor Plaza and its 4-D Theater and Splash Pad. 4-D Theater features two 3-D films per hour, each with 15-minutes run-times, that have additional sensory effects such as water spray, bubbles, and quaking seats.
An educational, documentary style, film shows at the top of the hour while a family-friendly animated film shows at the half hour.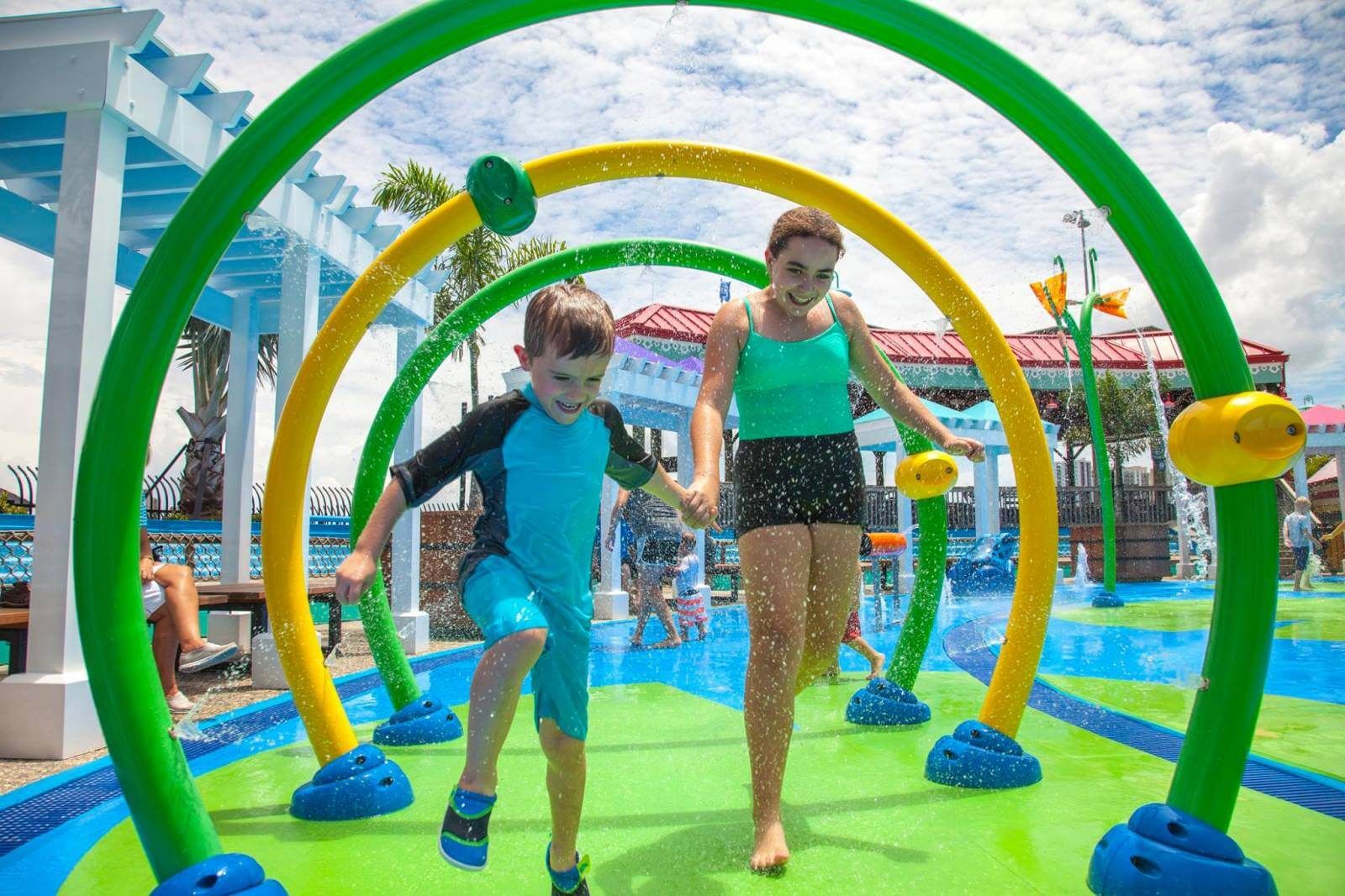 Experience fantastic, froggy fun in our kids' outdoor water play zone with both wet and dry play elements, sandboxes, lush landscaping and more! The zero-depth water area features water dump buckets, spray zones and a designated water play area for toddlers. The Splash Pad offers children the opportunity to splash away while parents relax with views of the Bay and enjoy numerous food options at Café Ray. Access to The Splash Pad is included with Aquarium general admission.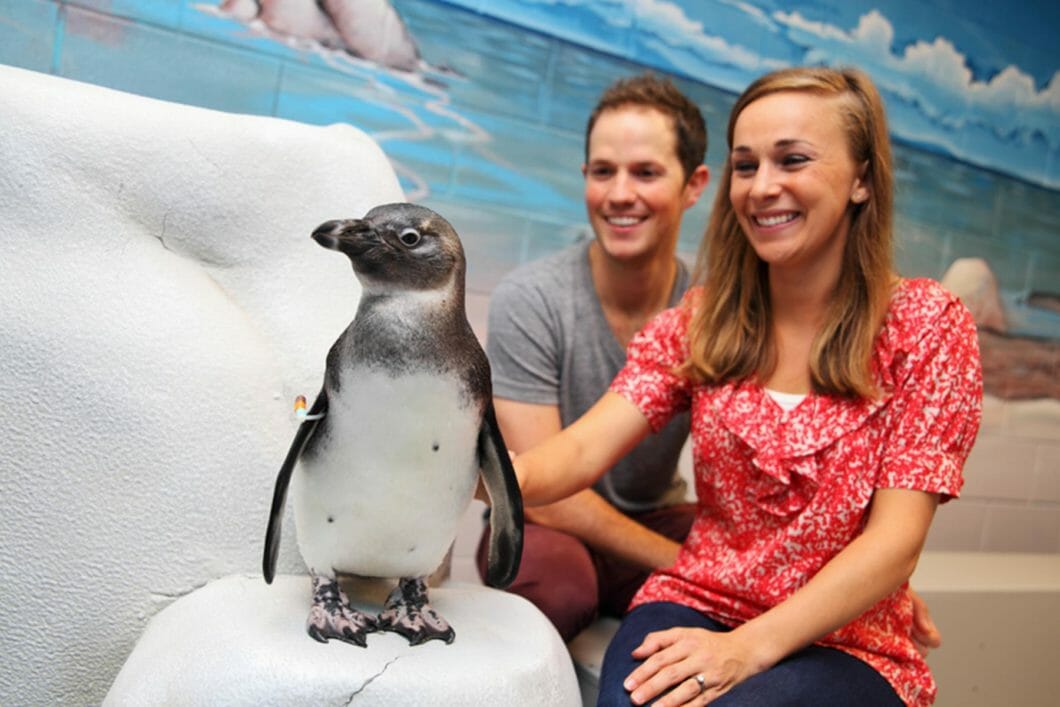 If 4-D Theater and Splash Pad are not enough, The Florida Aquarium offers educational opportunities that are included with general admission. A fan favorite is Penguin Meet & Greet when an educator brings one of their resident African penguins to the Avian Station so guests may learn about these endangered animals. Trail Talks occur at Ranger Station where guests discover cool facts about the animals that inhabit Wetlands Trail— a vast habitat that features Florida's wildlife, including alligators, river otters, pythons, and free-flying birds such as the colorful pink spoonbill. There is even a fun interactive family-friendly game show, Secret Sealife Superhero at the aquarium's largest exhibit, Coral Reef, with a strong conservation message. Resident characters, Rocky and Tango, also visit with the public periodically throughout the day—a great photo op for sure!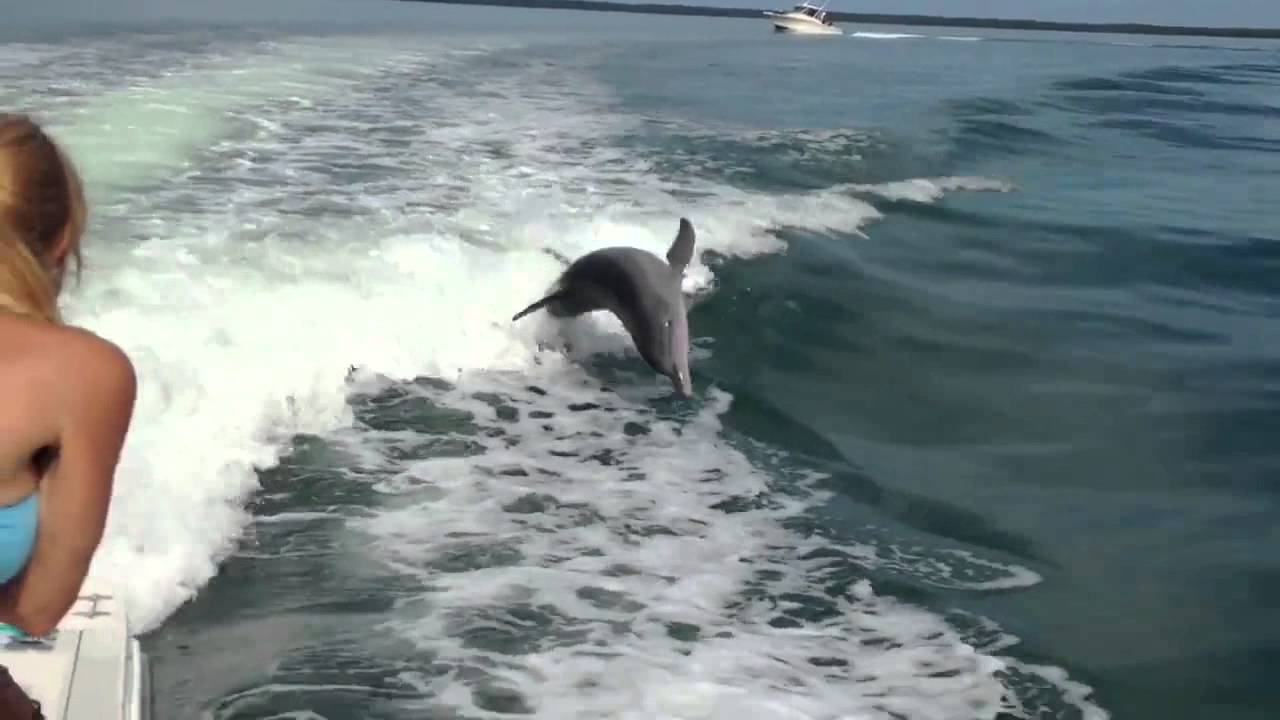 If you want to be on the water and possibly see dolphins in their natural habitat, then consider adding The Wild Dolphin Cruise to your aquarium visit. This 75-minute cruise into the local bays is on Bay Spirit II, a 140-passenger vessel with outdoor seating as well as an air-conditioned cabin with a snack bar. An educator narrates the experience with a bit of port history, but the primary focus is on local wildlife. There is greater than 80% chance of seeing a dolphin in the wild. Even if these wild dolphins do not cooperate, it is still a fun cruise! Tickets may be purchased directly from the aquarium.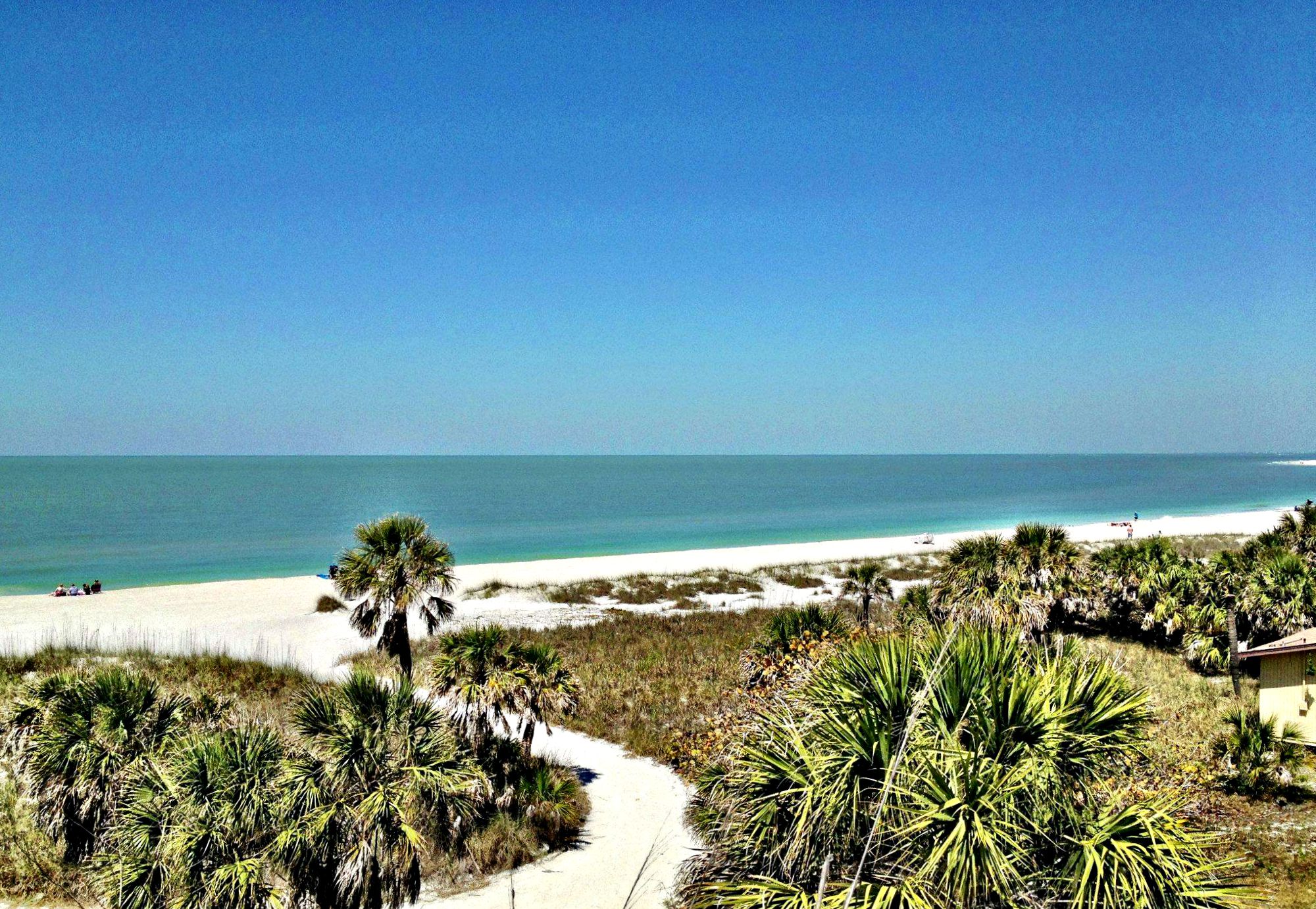 Education, Conservation, and Fun are pillars of The Florida Aquarium's mission. This attraction delivers on all three. Furthermore, it is conveniently located in downtown Tampa and within a 45-minute drive to beautiful Clearwater Beach and St. Pete Beach. Include The Florida Aquarium on your itinerary when you plan your next family holiday to Florida!
To make the deal even sweeter?  Buy your tickets HERE