What do you think of when you think of Florida? Sunshine, beaches and theme parks, no doubt. But what if, not far away from any of those, is not only a completely different experience but a uniquely American experience as well. Welcome to Central Florida's Polk County. We like to think of it as the sweetest spot in the state. Located in the geographic middle of the state, Polk County is less than an hour from either the theme parks of Orlando or the beaches of St. Petersburg/Clearwater – but an experience away from both. Come and see the real Florida, not to mention some fun annual events in Polk County.
Come to the land where American pilots first learned their craft before taking to the air over Europe during World War II. Step back and experience the hardscrabble lives of those settlers and natives who lived on this land nearly 200 years ago. Or perhaps gape in awe over the power of American steel as boats are propelled through the water at speeds that would make a NASCAR driver envious. All of this can be yours – just minutes from the hustle and bustle of those beaches and theme parks.
Here is a look at some fun annual events in Polk County.
Look, up in the sky…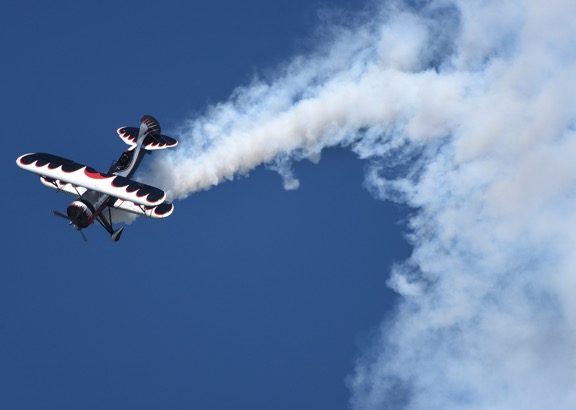 For a week each year, The SUN 'n Fun International Aerospace Expo turns the City of Lakeland into the epicenter of the aviation world. Held near the first week of April, the annual event features performers, exhibitors, and sponsors, evolving into a cultural event for everything aeronautical. But this isn't the first aviation history made here. Thousands of U.S. Army Air Force pilots were trained in Lakeland during World War II, mostly to fly the B-26 Marauder that took to the skies over Western Europe. Today, during SUN 'n FUN, many return to the airfields, along with other airplanes of all kinds, shapes, and sizes. Of course, there are also rows of tents and hangars full of flight gear and electronics. There is also a section where many of the fabled pilots of those machines tell their stories and take questions. But this is more than just an airshow. There is a career fair for jobs in the aeronautics industry, hands-on workshops staffed by instructors, an aviation-themed Kid Zone and even the Veteran's Plaza, where both past and present military can mingle while they educate the public about the contributions the military has made to the United States.
Alafia River Rendezvous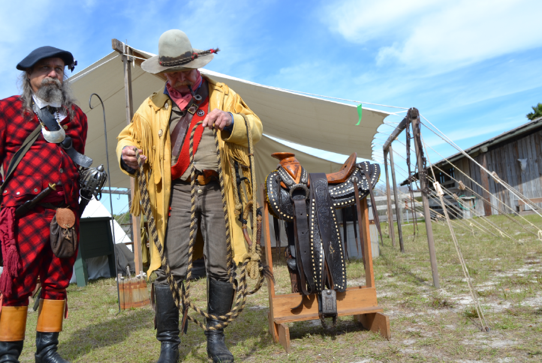 If you've ever dreamed of being a cowboy, this next one is for you. Step back in time – and we mean way back – to before 1840 as the members of the Florida Frontiersmen group host their annual Alafia River Rendezvous, the largest pre-1840 living history reenactment encampment in the Southeast. Before you go, forget everything you learned about cowboys from those John Wayne movies. Long before the theme parks and the beaches, Florida was Cowboy Country. Known as crackers or cow hunters, Florida cowboys were different from the cowboys of the West or Mexico. Instead of lassos, the Florida version used a whip they would sharply snap backward, making the crack that would become their trademark. Today, you can mingle with cracker cowboys – along with blacksmiths, bakers, and textile weavers – as part of the more than 1,700 adult participants on hand for the Alafia River Rendezvous to show the hardships of life on the Florida frontier. Amongst those tents will also be teepees, where you'll find a Metis Indian traditional native village. Of course, there are vendors for food, primitive merchandise, and souvenirs. Artisans are on hand to demonstrate crafts such as flint knapping, broom making, blacksmithing, soap making, weaving and more. But take note – this event, held near Bartow toward the middle of January, is a cash-only event.
Miss Florida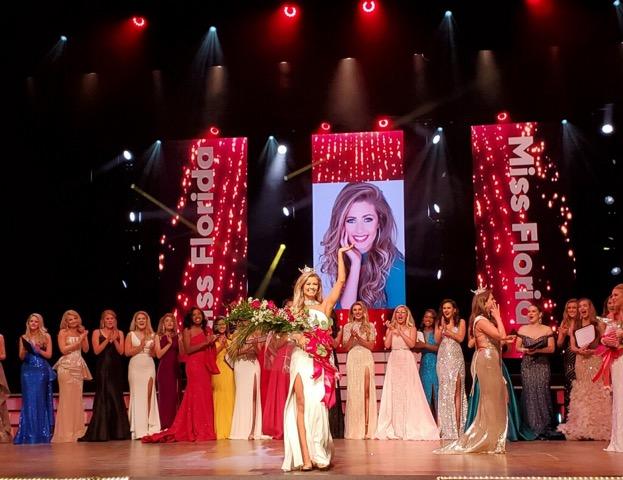 Here she is, Miss America…Or at least one of the 50 contests to vie for the crown. Before they take their shot at the Miss America tiara, the young women must first be crowned a state champion. In Florida, that contest happens in Lakeland. During the Miss Florida competition, titleholders from around the state are judged on a private interview, an onstage interview, talent and evening wear. The winner then undergoes a rigorous program to have a shot at winning the internationally watched Miss America contest, the world's largest provider of scholarship assistance for young women and one of the nation's largest achievement programs.
Orange Cup Regatta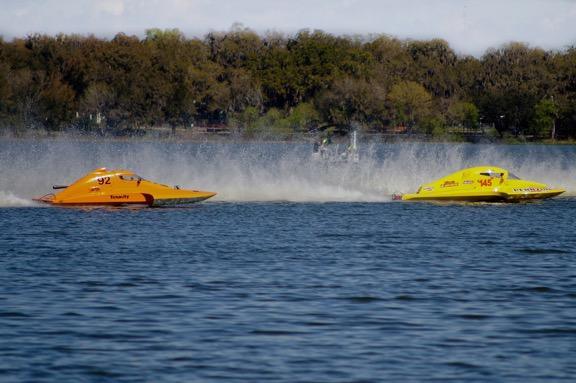 What's more than 80-years-old and goes over 100 mph? The Orange Cup Regatta, Polk County's second-oldest sporting event, that's what. The regatta – really, it's a powerboat race – takes to the usually placid waters of Lakeland's Lake Hollingsworth around the first week of March every year. Dubbed "the Lake of Records" by powerboaters, it lived up to its name a few years ago when a boat hit 102.087 mph. The race serves as the first stop of the powerboat racing season, giving Northern-dwelling owners a chance to get their boat out of mothballs. The free event also gives fans a chance to ring the lake sitting on blankets and lawn chairs while working on that early season tan. The second oldest sporting event held in Polk County – only Spring Training has been in the area longer – the regatta has only been canceled twice. Two of those times were for World War II.
Mayfaire-By-the-Lake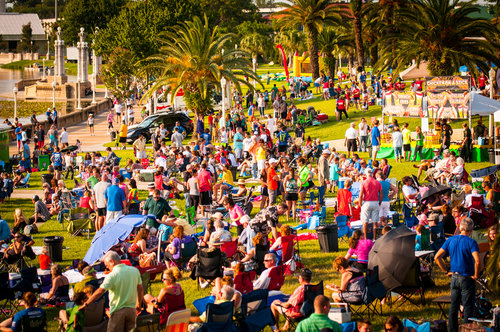 Held over Mother's Day Weekend in mid-May, the Citizens Bank & Trust Mayfaire by-the-Lake is a two day fine arts festival along scenic Lake Morton in downtown Lakeland.
Having grown into one of the largest outdoor art festivals in the state, Mayfair is an area tradition for everyone from the serious art buyer to the casual nosher. Works, everything from jewelry, drawings, paintings, sculptures, and photography, are on display for both judging and sale. Additionally, there is an entertainment stage and a kid's area. Of course, no festival is complete without food, and Mayfaire sports the usual American carnival faire, including the always popular elephant ear (or fried dough). Proceeds from the sale of food and drink help support the Polk Museum of Art at Florida Southern College, which is open during the festival. On Saturday night, live music, food vendors and fireworks cap off the evening.
Located between Orlando and Tampa, Central Florida's Polk County offers more than a place to lay your head between theme park destinations.
From unspoiled lakes and wetlands to historic landmarks, citrus groves to theme parks, there is a reason many Floridians say that Polk County is Florida's sweetest spot. With so much to see and do, go to www.VisitCentralFlorida.org or call 1-800-828-7655 to plan your vacation in Central Florida's Polk County, and be sure to add at least one of these fun annual events in Polk County to your list.