Who knew that after a few days exploring Orlando's world famous theme parks families on the hunt for something completely different might find themselves inside Orlando's best know adrenaline fueled attraction – Machine Gun America.
Maybe you didn't even know that getting to fire a real machine gun was on your bucket list? Well as they say at MGA "Life is short. Live full auto!" For sure this is an experience you'll never forget!  Most definitely a high-octane rush that you'll be talking about at dinner parties for years to come!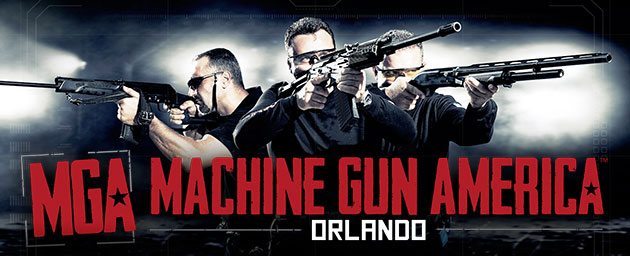 State Of The Art Facility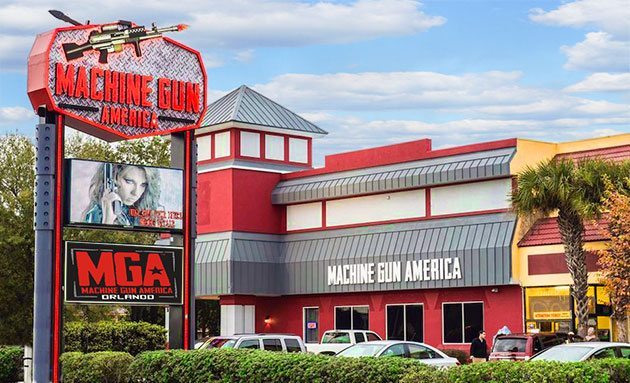 This 13,000 square foot facility located in Kissimmee on 192 opposite Old Town USA is without a doubt state-of-the-art and offers something for every member of the family. Indoors and air conditioned are two great reasons to check it out on a sizzling summer day.
Always Safety First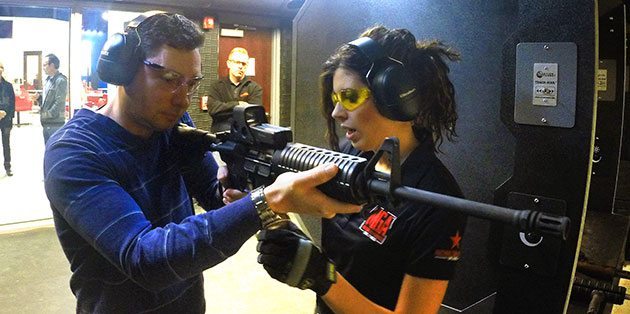 Everyone using a live weapon on the range is assigned a Range Safety Officer (RSO) who provides extensive instruction on the weapons being used, and exactly what to expect if you're a novice. Many of the safety officers are former military and law enforcement officers which is good to know. The guys and gals stay one on one with each guest throughout the live fire shooting time to provide instruction, adjust shooting stance and make sure safety rules are followed to a T.
Plenty of Options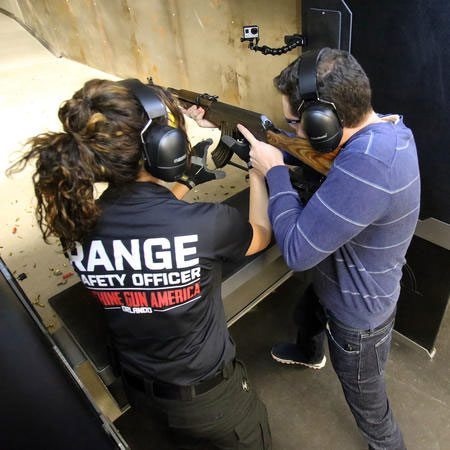 MGA has a LOT of options, including ones that don't involve any live ammunition. If you want to experience 'Live Fire' then you can choose from historic weapons of war to the very latest automatic weapons. There are some very interesting themes packages – the 007 James Bond Experience caught our attention or there is a 'Special Ops' experience that let you try four of the exclusive weapons used by Seal Team 6. The Legends experience introduces you to the enduring AK-47 and the .44 Magnum made famous by Clint Eastwood as Dirty Harry (You could definitely make someone's day with this one J)
Virtual Reality
If real bullets are not your thing then you can step inside one of MGA's realistic simulation rooms. Maybe the Wild West or an everyday zombie apocalypse? Up to 4 people can compete at one time which can make for a fun family activity.
Beginner or Crack Shot?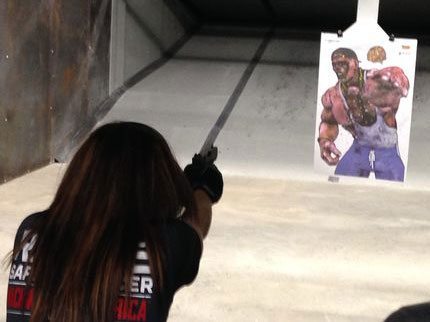 Catering for multiple skill levels is important – as well as tailoring certain experiences to ladies or juniors. The Cadet option for example is designed for ten to twelve-year-olds (accompanied by a parent).
Souvenirs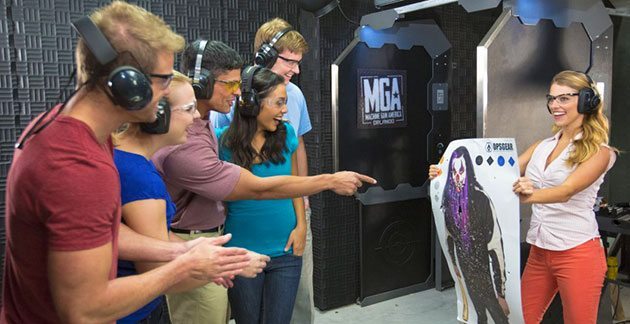 Everyone gets to bring home their own target riddled (hopefully) with bullet holes to show their friends. There's also a gift shop with T-shirts, accessories, electronics & tactical gear – you can always opt for a gun-toting gnome or some bullet-shaped chocolate!