Orlando Attractions Update – "Frozen" remains a hot property for Disney, experts say — an opinion bolstered by fan reaction when the much anticipated ride based on the blockbuster animated film finally debuted at Epcot.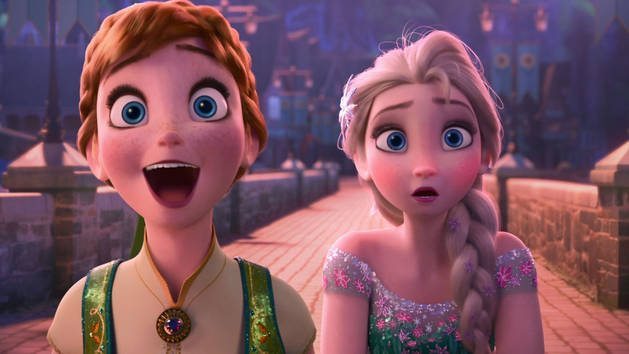 The line, at its peakstretched out of the park's Norway pavilion into the China pavilion and across the bridge to the Outpost area before looping back to China.
The first day of operation was disrupted by technical difficulties. The attraction had been running for about two hours before it began to encounter some shut-downs midday. Guests waiting in line were given the option of staying put or taking a FastPass to use later or on other attractions during the first outage.
"I've talked to people in the company who are hoping that on the back of this and Soarin' Around the World — which will also be heavily hyped this summer — they hope to see the equivalent of a 10- to 20-percent bump in attendance at that park," industry blogger Jim Hill said.
"This has emerged as one of the company's strongest IPs [intellectual properties], and they're throwing all of their might behind it," Hill said. In the "Frozen" works are a stage show with an eye on Broadway, a production on Disney Cruise Line and a big-screen, in-theaters sequel, he said.
Wait times had been listed as high as 300 minutes during the morning.
The franchise has global appeal, said Dennis Speigel, president of International Theme Park Services. He traveled to China for last week's grand opening of Shanghai Disneyland.
"It's a major feature on the evening castle-projection show that they offer over there. The people just went wild when it came up," he said.
"I think they're just going to continue to build on it. They had such enormous success at the box office, at the front gate, at the attraction and with the records and everything else," Speigel said. The film, which premiered in late 2013, made $1.3 billion in worldwide box office.
Frozen Ever After was created in the building previously occupied by Maelstrom, which operated in the Norway pavilion from 1988 to 2014. The attraction will still use boats, but instead of Norse gods and oil rigs, visitors will look at "Frozen" hot spots such as Troll Valley and the Ice Palace.
Recent additions also include Sommerhus, where visitors can queue up to meet the royal sisters, and the Wandering Reindeer gift shop, stocked with little-girl gowns and plush versions of Olaf, the movie's clown prince/snowman.
The "Frozen" elements will represent the newest bit of child-oriented entertainment in the theme park's World Showcase, where bars have outnumbered rides.
"This could be the face of World Showcase changing … " Hill said.
In a youth movement of sorts in recent years, Disney princesses moved into meeting spots in World Showcase. The ride inside the Mexico pavilion was re-imagined to include Donald Duck and a trio of animatronics, and an interactive scavenger hunt featuring "Kim Possible" characters was introduced. That activity later was altered to feature "Phineas & Ferb" characters.
Epcot "just hasn't appealed to children," Hill said. "This is really something they've needed for a while — some very kid-friendly stuff there."