Orlando Attractions Update – More "Frozen" is officially on its way to Walt Disney World.  Epcot's Maelstrom ride, located in the Norway pavilion of the theme park, will be renovated into a ride based on Disney's popular animated film.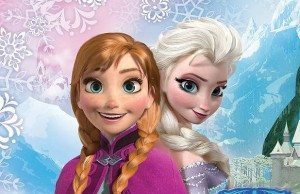 The new attraction "will take our guests to Arendelle and immerse them in many of their favorite moments and music from the film," said Tom Staggs, chairman of Walt Disney Parks and Resorts, in a post on the official Disney Parks Blog on Friday afternoon.
The Maelstrom ride opened in 1988. Its last day will be Oct. 5. Disney plans to open the new "Frozen" ride in early 2016.
Staggs said the pavilion will include a meet and greet location for the film's Anna and Elsa characters.  The sisters had been stationed in Epcot for several months beginning late last year, creating lengthy queues for waiting guests. The duo later moved to Magic Kingdom to accommodate crowds.
Currently, the Maelstrom ride features a chilly boat tour through Norwegian scenes. Scenes range from Vikings to trolls to oil rigs. Midway through the ride, the vessel goes backward down a hill and peeks out through a hole in the exterior of the ride building.
Disney has not given details about what changes it has planned for the ride.
"We think these 'Frozen' elements are great compliments to the Norway pavilion, which showcases the country and region that inspired the film," Staggs said.
The "Frozen" characters will have a larger presence at Magic Kingdom later this year as well.
"Queen Elsa will use her powers to transform Cinderella Castle into an ice palace every night starting in early November," Staggs said. Anna, Elsa, Kristoff and Olaf will appear in the park's "Once Upon a Christmastime Parade."
In addition, the "Frozen" singalong that debuted this summer at Disney's Hollywood Studios will be extended through the end-of-year holiday season, Staggs said.
"Frozen" was released in theaters in November 2013. It made nearly $1.3 billion at the box office worldwide. It won Academy Awards for best animated film and for best song, "Let It Go."