At Orlando Attractions we're known for our consistently low ticket prices and a 'no games' approach when it comes to our exceptional customer service.
Well here's a game we think all our UK & Ireland customers will enjoy!
CLICK HERE to see what's on the Friday Night Ticket Take-Away menu this weekend!
Friday evening from around 7pm you'll find deals on the following tickets or packages:
The Full Monty
The Real Steal
The Super Six
Universal 3 park explorer
WDW 14 day ultimate
Maybe it's just the ticket you've been looking for?
See below for full details about our Friday Night Ticket Take-Away….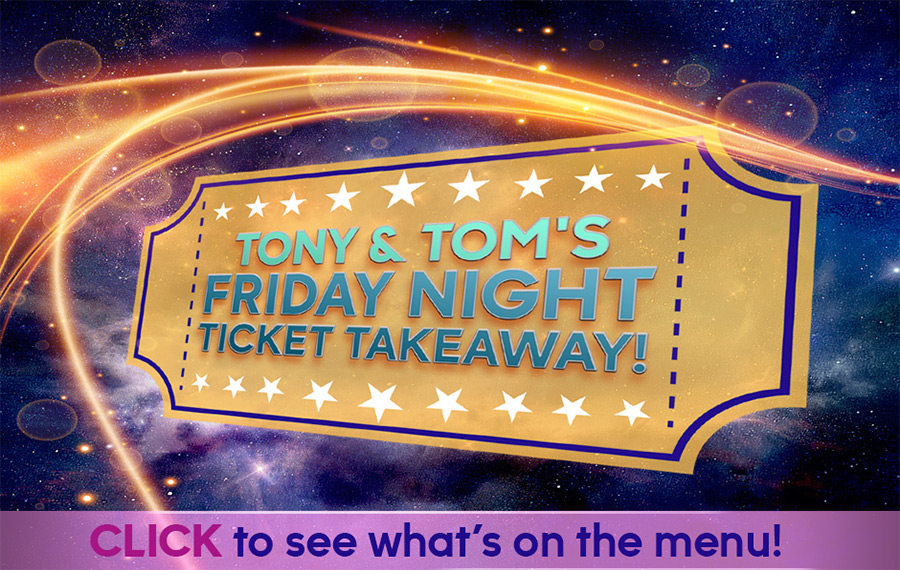 How Friday Night Ticket Take-Away Works
On Friday evenings Tony & Tom will post their Orlando 'Ticket Takeaway' deal  – something that they are able to offer at an especially good rate for 3 nights only.
And as with any good takeaway you can enjoy the left overs all weekend long – the pricing is valid through midnight on Sunday so make sure you get your order placed in time!
See What's On The Menu 
CLICK HERE to see what's on the 'Ticket Take-Away' menu right now!
Some Terms & Conditions Apply
'Ticket Take-Away' offer only open to UK & Ireland residents.
Applies strictly to NEW ONLINE ORDERS placed between 6pm (GMT) Friday and anytime over the weekend through midnight (GMT) on Sunday.
All Ticket Takeaway deals will be announced either via e-mail, social media or on the website – or a combination of all three so make sure you're connected!
*Orlando Attractions reserves the right to remove or change the 'Ticket Take-Away' deal without notice at any time over the advertised time period for the promotion.
WATCH OUR ORLANDO ATTRACTIONS VIDEOS TO GET RIGHT UP TO DATE