'Free Beer Tomorrow' is normally what the sign behind the bar says – not any more! Long time family favorite Busch Gardens Tampa Bay is re-instating a policy that gives away free beer to guests of drinking age, along with a couple of other beer-driven promotions.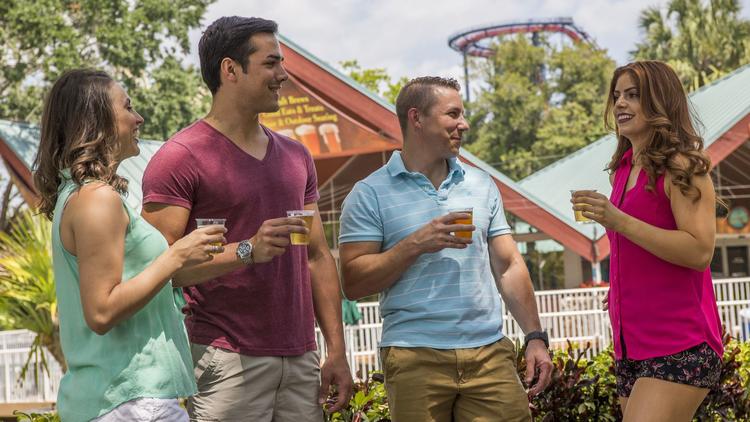 From May 1 through Aug. 5, visitors can receive two 7-ounce complimentary beers on each trip to Busch Gardens as part of admission. The brands will rotate every two weeks, beginning with Corona. Other beers in the lineup will include Bud Light, Founders All Day IPA, M.I.A 305, Miller Light, Shock Top and Yuengling.
The beverages will be available in the park's Garden Gate Cafe, formerly known as Hospitality House.
Beer and Busch Gardens have been buds for a long time. The park opened in 1959 was originally a promotion for Anheuser-Busch featuring samples and Clydesdales. Eventually, rides and shows were added. For many years, the attraction gave away beers. Many of the beer-related pushes were eliminated after the park — alongside sister park SeaWorld Orlando — was sold in 2009.
Later this summer, Busch Gardens Tampa Bay will introduce a Bier Fest event featuring 100 brews from local and global breweries plus German cuisine and music. The festival, running on weekends from Aug. 25 to Sept. 16, will be included in regular park admission.
And the park also is adding Busch Gardens Brew Club, a program that includes a reserved stein and $5 refills from 20 on-tap choices throughout the year. The fee is $79 per year, and you must be at least 21 years old.