The end of the school year is the best time for kids. They no longer have to deal with homework and early morning bus rides. They have free time to explore and play. Most kids – and even some parents – are ready to jump for joy as they complete their last assignments for the school year. And if you're looking to celebrate the start of summer, pick an exciting activity that the whole family can enjoy. Head to Altitude Kissimmee Trampoline Park, where kids and teens can bounce to new heights and take on physical challenges. It's time to get moving after a year of sitting in a classroom. Here are four reasons to visit Altitude Kissimmee Trampoline Park.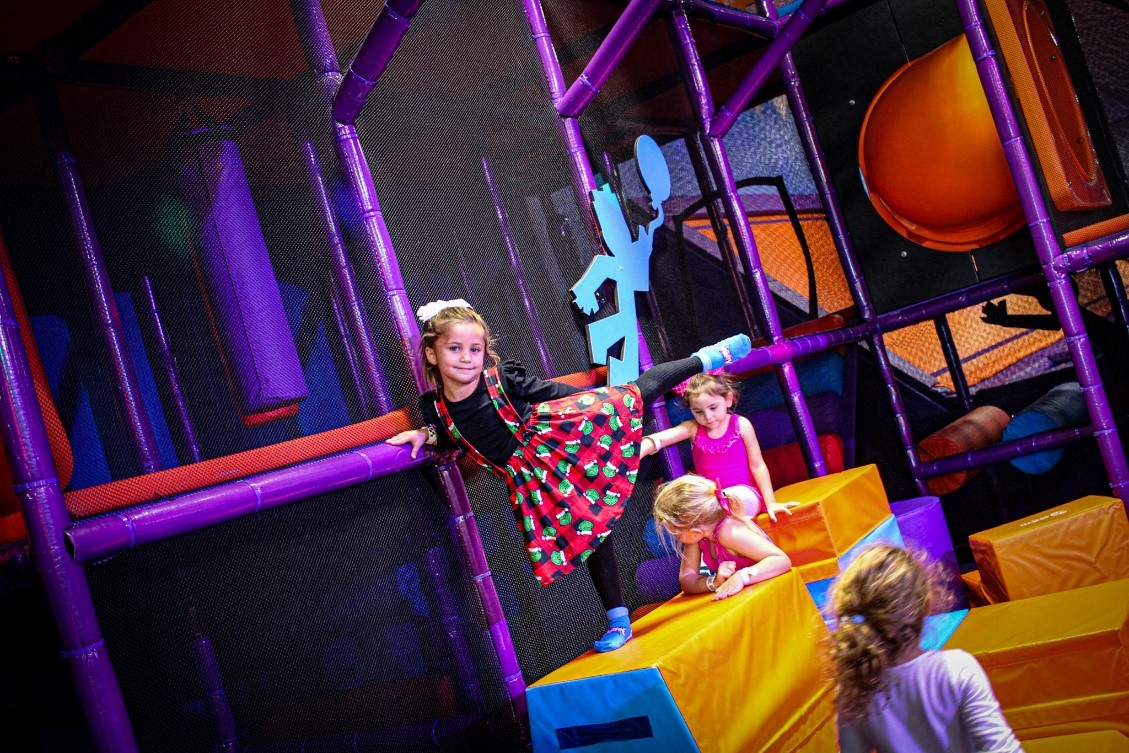 1. Kids Can Run, Jump, & Play as Much as They Want
The end of the school year is a high-energy time for students. They want to move and celebrate their newfound free time. If you aren't careful, your kids could channel this energy into your home. The last things you want are dirty footprints, broken mementos, and loud noises while trying to work.
The staff at Altitude Kissimmee pride themselves on helping kids burn their pent-up energy. Kids can run through obstacle courses, jump for hours on various trampolines, and play games that challenge them physically and mentally. Don't be surprised if your young ones fall asleep on the car ride home. All of the activity should hopefully wear them out.
2. There Are Activities for Every Age Group
Today's families are incredibly diverse. You might have kids in different age groups and cousins or step-kids who also want to celebrate the end of the school year. How can you choose an activity that your moody teenagers will love and your kindergarten kids can also enjoy?
Altitude Kissimmee has activities built for different age groups. The youngest attendees can enjoy the Soft Play course, where the small slides and the foam cubes protect them from falls. Elementary and middle school kids are free to explore the ropes course or dive from great heights onto the stunt bag. Teens can challenge each other to basketball with an extra trampoline element amping up the fun.
3. You Never Have to Check the Weather
While the summer months in Florida can be fun and packed with adventure, they can also be soggy. Summer is the rainy season in Kissimmee, which means afternoon storms can wash out plans and delay celebrations. Fortunately, Altitude Kissimmee offers a unique indoor experience. Rain or shine, it's always party time. Schedule end-of-the-year celebrations without worrying about cancelations due to weather.
Another benefit of celebrating inside is the air conditioning. Summer temperatures surpass the high 90s, with heat indexes in the triple digits. You can easily start worrying about sunburns and heat exhaustion as a parent. With an indoor venue, sit comfortably and relax, knowing your kids won't overheat.
4. Introduce Kids to a Fun Summer Activity
While kids and parents alike are excited about the start of summer, some families get cabin fever by July. It can be hard to keep little ones entertained each day – especially if you're juggling work with parenting.
Fortunately, Altitude Kissimmee is there for parents throughout the summer. There are special programs just for young kids and activities for older jumpers. You can introduce your kids to a fun place to go whenever you both need a break from staying home when you stop by.
You can also use Altitude Kissimmee to help kids achieve their summer goals. Plan a memorable trip once they finish a summer reading list or math packet for the new school year. A day out is a fun reward the whole family will appreciate.
Kick-Off Summer at Altitude Kissimmee
The start of summer is something to celebrate. When school ends, grab the entire family and head to Altitude Kissimmee Trampoline Park. The whole family will find activities they love, whether they are just learning to walk or are ready to jump and fly. Don't be surprised if some beg to come back even before leaving the parking lot.