There is more than just warm weather, beautiful scenery, and a host of unique eco- and heritage-based attractions and activities to attract visitors to Fort Myers in Southwest Florida. There's another slice of paradise – the culinary kind, with a delightful selection of dining options to enjoy.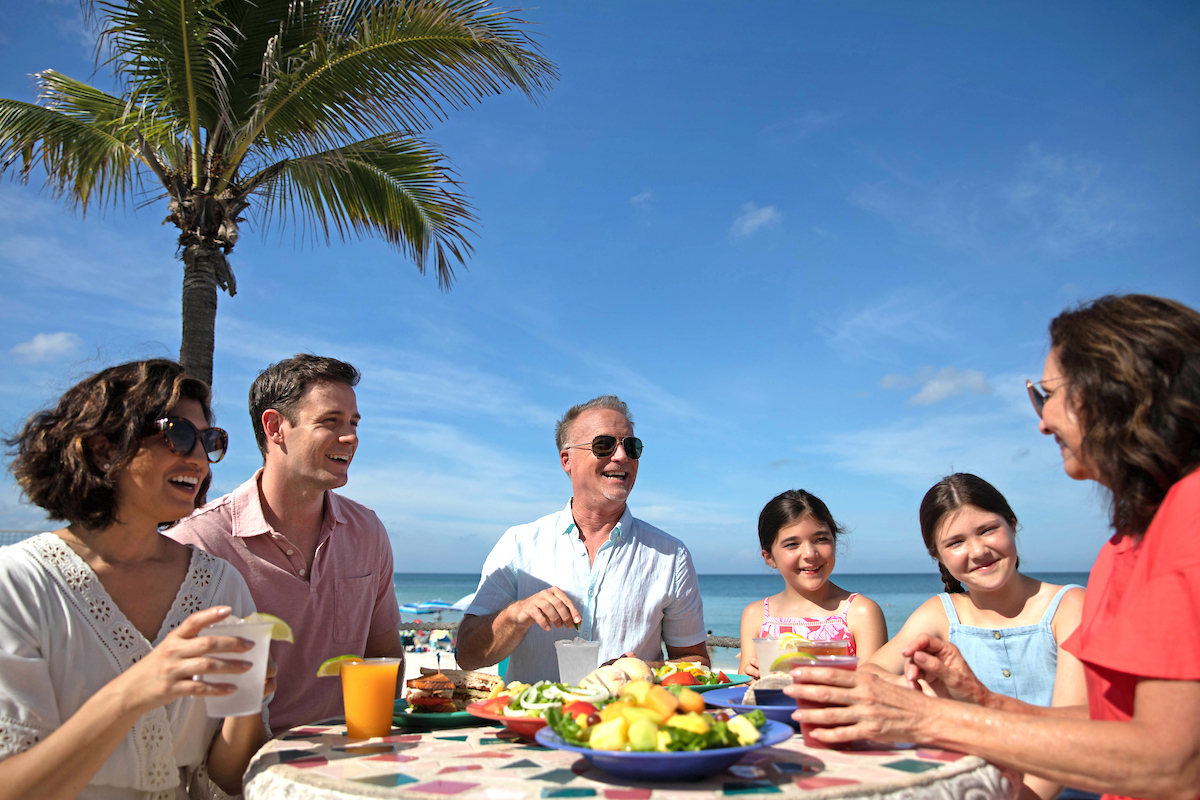 While it may be the beaches, golf courses, and fabulous weather that attract visitors to The Beaches of Fort Myers & Sanibel, increasingly the region's cuisine is also luring an enthusiastic fan base. It's certainly gained the notice of state and national culinary experts. On top of that, there is a thriving arts and entertainment community and a wealth of shopping venues to enjoy.
Whatever sort of dining experience they crave – from super casual to upscale fancy – it's here and it's delicious. The majority of restaurants are casual, too, because management understands that vacationers want great food and drinks without necessarily getting all dressed up to enjoy them.
Most popular chains are represented here such as Outback Steakhouse, Carrabba's, Chili's, Cracker Barrel, Melting Pot, and Five Guys plus a few newcomers such as Mellow Mushroom, Zoe's Kitchen, and Caliburger as well as regional ones such as First Watch, Keke's and Skillets.
What makes dining in the area even more appealing is the wealth of independent restaurant thriving here, places where creative chefs celebrate the bounty of local foods, such as seafood and tropical fruits, or the cuisine of their homelands or, in some cases, a blend of both. There are some that can even offer a fabulous view of the sunset that somehow makes the food taste even better.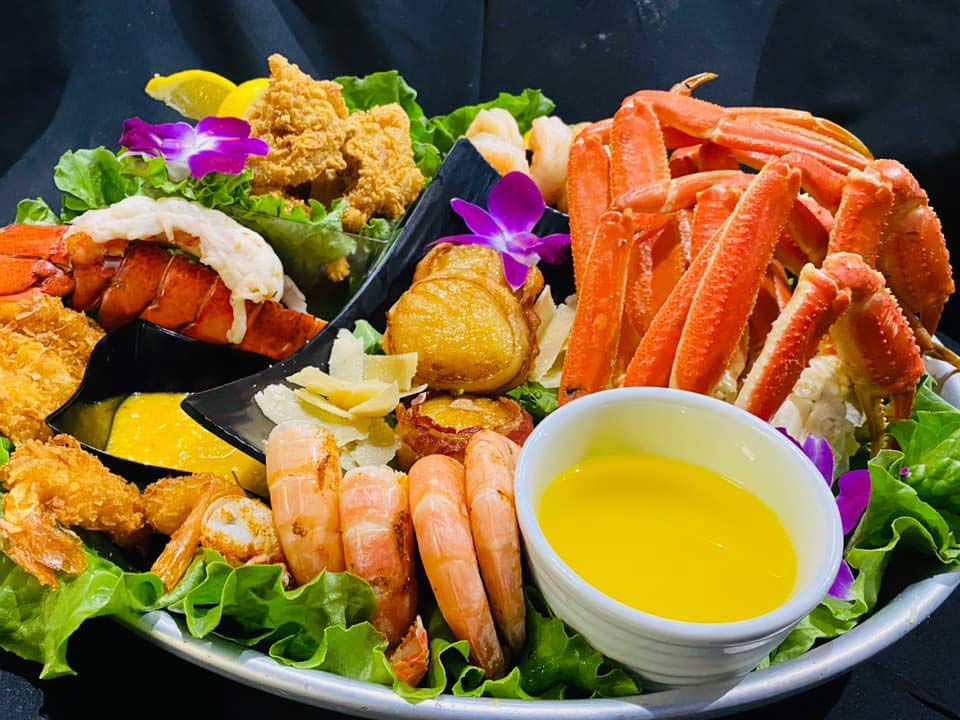 Because of the region's proximity to the Gulf of Mexico, there's an abundance of shrimp, clams, the much-heralded stone crab, and local fish, which star on many menus. Fish Tale Grill in Cape Coral is the restaurant affiliated with Merrick Seafood, a wholesale and retail market next door to which the local fishing industry delivers its catch daily. Flippers on the Bay on Lovers Key is a popular open-air spot on Estero Bay that offers a bounty of fresh seafood. Other good bets include the laid-back Fish House in Bonita Springs and Fort Myers Beach, The Timbers, and the adjoining Sanibel Grill sports bar on Sanibel. Doc Ford's Rum Bar & Grille – with locations on Fort Myers Beach, Sanibel, and Captiva – is both a great spot for seafood and island fare as well as sports. It gets its name from the main character in writer and Sanibel resident Randy Wayne White's island-themed adventure novels. As a partner in the restaurants, he's often spotted dining and socializing at the restaurants that are known for their innovative seafood entrees, equally inventive cocktails, and out-of-the-ordinary bar fare. Numerous locations of Pinchers offer local seafood as well.
For a night on the town, consider The Veranda in downtown Fort Myers, situated in two historic homes with a lush courtyard in the middle. Gracious service, well-executed cuisine with Southern flair ad a piano bar have made it a favorite for four decades. Other stars include Sweet Melissa's Café on Sanibel, where chef/owner Melissa Donahoe makes everything from scratch and earned a nomination for a James Beard Award for Best Chef: South in 2019, along with a Golden Spoon Award from Florida Trend magazine. Other Golden Spoon Award winners – there are about 100 throughout the state — including Harold's, a farm-to-table restaurant; Azure, a French-Mediterranean gem with Southern flair; and Blanc, a cozy modern spot that offers small plates with French, Asian, and Latin influences, all in Fort Myers.
If a craving for Italian fare strikes fear not – the choices are legion. The most elegant is Angelina's Ristorante in Bonita Springs, another Golden Spoon Award winner, with a wide-ranging menu and a two-story wine tower. Other good bets include DeRomo's, which has both a restaurant and gourmet food market in Bonita Springs; classy Caffe Toscano and Sasse's, with its brick oven, in Fort Myers; Fabio's, a three-generation family operation in North Fort Myers; and Sicily Trattoria and Gusto Cucina in Cape Coral. For pizzas, traditional or offbeat, check out Nice Guys in Cape Coral or Fine Folks in Fort Myers, where kids get tableside lessons on how to toss a pizza.
Ethnic food abounds in the region with authentic Chinese, including dim sum at lunch at Ginger Bistro in Fort Myers; Viet Village in south Fort Myers; Origami, which offers sushi and Korean fare in Fort Myers; and Maks Asian Kitchen, which was opened in 2019 by a pair of brothers who have long been favorite with sushi lovers in these parts. Ember Korean Steakhouse has top-notch sushi as well as tables where guests can grill their meat at the table. For Thai food, two generations of one family have been serving it at Siam Hut. India Palace serves traditional tandooris, curries, and breads cooked in a conventional tandoor oven. For comforting Middle Eastern fare served in true casual mode, Kebab Village is the place. The shawarma, kebabs, baba ganoush, and other dishes are delicious, despite being served on Styrofoam plates. Reflecting the heritage of its owners, El Gaucho Inca serves both Peruvian and Argentinean fare. Besides the Azure above, French food and hospitality can be found at Bleu Rendezvous on Sanibel Island.
For those looking for something a bit offbeat, there's the famed Bubble Room on Captiva where the servers where Boy Scout uniforms, portions are enormous and desserts (orange crunch cake and red velvet cake are must-haves) are renowned. Farmers Market Restaurant in Fort Myers offers down-home Southern fare in hearty helpings – think fried chicken, meatloaf, biscuits, corn muffins, and mile-high pies. On Gasparilla Island, The Pink Elephant features creative fare with a wealth of seafood.
Vegetarians get lots of love these days, too. The eclectic Australian Café YOU in Cape Coral isn't strictly vegetarian but offers plenty of vegan and vegetarian items, plus gluten-free options plus occasional vegan wine dinners that are reasonably priced and well done. Chef Brooke's has a similar setup and the eponymous chef will tailor your meal to your dietary requirements. India Palace, India Grill in Fort Myers, Spice Club in San Carlos Park, and Masala Mantra in Cape Coral are all Indian restaurants that offer lots of meat-free choices, as do Thai spots like Siam Hut and Thai Nawa in Cape Coral, Thai Gardens, and Thai Star in Fort Myers and Phensri in North Fort Myers.
For fresh-from-the-farm fare, there are two outstanding choices: Rosy Tomorrows Heritage Farm in North Fort Myers, where you'll find heritage breed cows, pigs, and chickens roaming about as well as organic produce all grown on site then prepared and served by a top-notch chef on-premises (reservations only) and Buckingham Farms in Buckingham, where much of what's served is grown on-site as well.
And, at the end of the day, what's better than enjoying a cocktail and dinner while savoring a glorious sunset? You can't go wrong at spots like Coste Island Cuisine at Diamondhead Resort on Fort Myers Beach, Green Flash on Captiva, Thistle Lodge on Sanibel, Coconut Jack's in Bonita Springs, Rumrunners in Cape Coral, and Tarpon Lodge on Pine Island.
Fort Myers has dining options galore. SO be sure to add one (or all) to your next visit bucket list.