When you explore Fort Myers -Islands, Beaches, and Neighborhoods, you will find some true gems. Truly unique and charming to its core, Matlacha brings together the feeling of old Florida with a hip bohemian vibe.
Matlacha (pronounced "mat-luh-SHAY") may be small in size but it's huge in personality, which is apparent from the moment you arrive across the bridge from the mainland. Eye-popping colors are everywhere—as artists' galleries and working studios, boutique shops, and even mailboxes, and light poles are painted in brilliant hues.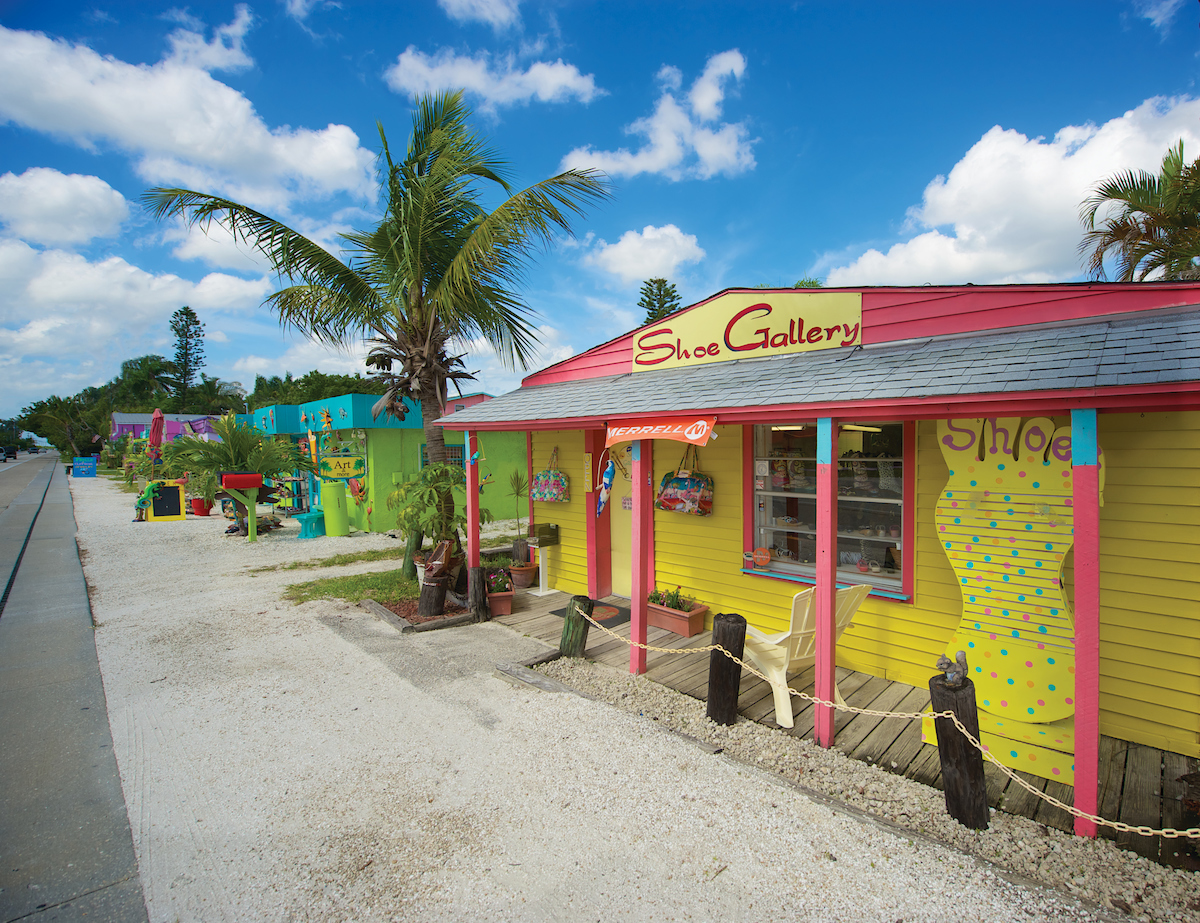 Life in Matlacha moves at a different pace. Join locals casting off from the "Fishingest Bridge in the world" or charter a boat to experience some of the best inshore fishing in Matlacha Pass. Kayaking and paddleboarding are also favorite pastimes, with guides leading you through the mangrove islets and back bays in this section of the Great Calusa Blueway Paddling Trail.
Back on land, fresh catch appears on your plate in restaurants that line the waterfront. Savor platters of grouper and sweet Gulf shrimp at Yucatan Waterfront Bar & Grill. Dinner comes with epic views at Bert's Bar & Grill, where you can dine on local beach bread topped with blue cheese, mozzarella, and tomatoes, a bounty of peel-and-eat shrimp, and golden-fried smelt. A stop at Great Licks Ice Cream is a must, where Pine Island fruits such as mango and coconut make an appearance in handmade ice cream and sorbets.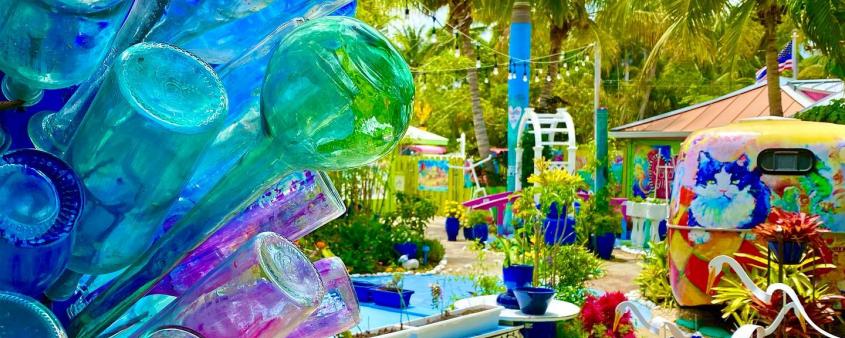 From fishing community to artist enclave, Matlacha is bursting with galleries just waiting to be explored. Step inside vibrant spaces like WildChild Art Gallery which celebrates the works of dozens of local artists – from contemporary paintings to handcrafted beach glass jewelry. Eclectic art, crafts, and jewelry abound at Island Visions, and Bert's Pine Bay Gallery is a landmark full of fashion and gifts.
Whether you imagine spending your day unwinding by the water in your cozy bungalow or setting out for a day of creative exploration, Matlacha delivers small-town charm with a whimsical flair.