The 14 communities that make up West Volusia are ripe for adventure with a little something to offer the thrill-seeker in all of us. Whether it is jumping out of an airplane 14,000 in the air, or paddling the calm waters of the St. Johns River, West Volusia gives visitors the chance to chart their own course and write their own adventure. Here are some favorite activities.
Skydiving
Take a leap out of a perfectly good airplane at Skydive DeLand, one of the busiest drop zones in the world. Not a pro? Don't worry! Make a tandem jump attached to an experienced skydiver or watch the action unfold from below at either the observation deck or the onsite Perfect Spot Restaurant & Bar.
While there, view the first in the #WingsoftheWest series; an illustrated biplane capturing the spirit of Skydive DeLand – a premier destination in the State of Florida. Come enjoy a day of adventure and snap a photo with the wings to commemorate your day.
For more information about Skydive DeLand, visit skydivedeland.com.
Throw an Axe at Wise Axe
Wise Axe DeLand is the ONLY axe-throwing venue in West Volusia County, and it's custom built and designed with safety and comfort in mind. Whether your group has 4 or 40, Wise Axe is sure to provide you with an axe-traordinary time! Featuring eight targets, spectator seating, beer, wine, and other adult beverages, Wise Axe is the ultimate good time to bring your partner, friends, coworkers, or in-laws! FYI: Wise Axe just relocated to a new location in Downtown DeLand (303 N Woodland Blvd.).
Have a SMASHING good time at Fellow Earthlings Rage Room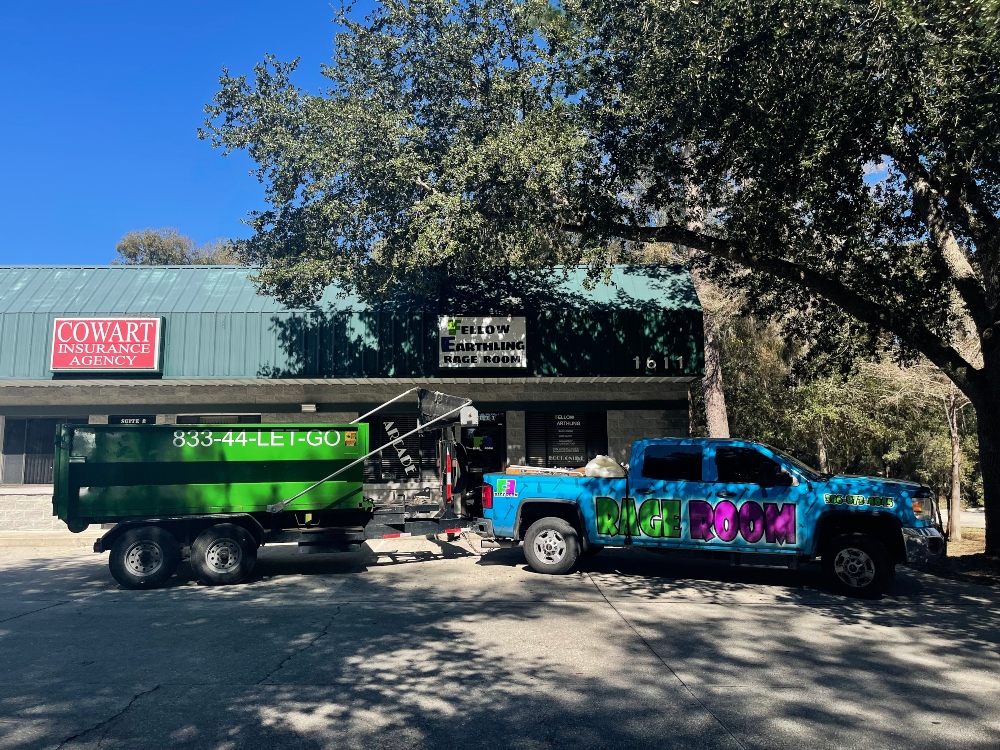 If the idea of throwing axes doesn't relieve enough stress for you, then the Rage Room might be more your speed. Featuring West Volusia's only Rage Room, Fellow Earthlings Rage Room gives you the tools to wreck, break, smash and rage out on bottles, computers, and more. They've even got their own wings mural where you can get your photo taken!
Climb to the heights of the Dinosaurs at Dyno Climb
As the first climbing gym in the Volusia County area, Dyno Climb has something for everyone and brings a unique fitness and recreation option to those who want to add adventure to their routine. Come out and take a tour and get signed up for a membership or day pass! Featuring an interchangeable climbing wall with multiple paths, the adventures at Dynoclimb are always different and offer options for different climbing levels. More information can be found at dynoclimb.com.
Kayaking, Scuba Diving, and Canoeing at the Springs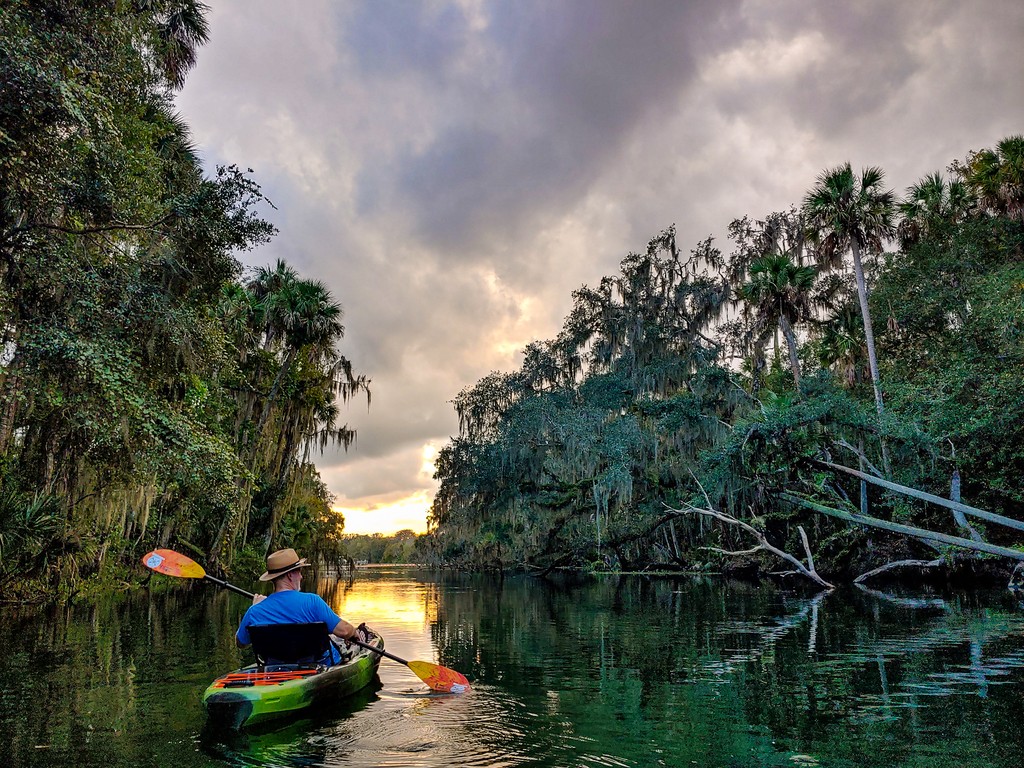 West Volusia is conveniently located along the St. Johns River, which means there are plenty of opportunities to explore Florida's only American Heritage River and one of the few rivers in the world that flow north. A great place to start would be Blue Spring State Park, the largest first magnitude spring along the St. Johns River. One of the most visited parks in the State of Florida, with over 500,000 annual visitors, the park allows diving and cave diving to certified divers and a host of activities like paddleboarding, kayaking, and canoeing.
Disc Golf at River City Nature Park
While not sounding quite as adventurous as some of the other things on this list, Disc Golf is no joke, and DeBary's River City Nature Park is home to West Volusia's permanent course, with pines, oaks, and palms setting the scene. Played much like golf, instead of using balls and clubs, Disc Golf challenges players to use flying discs or Frisbees® to land their "hole in one." More information about River City Nature Park and the course there can be found at debarydiscgolf.org.
Hit the Trails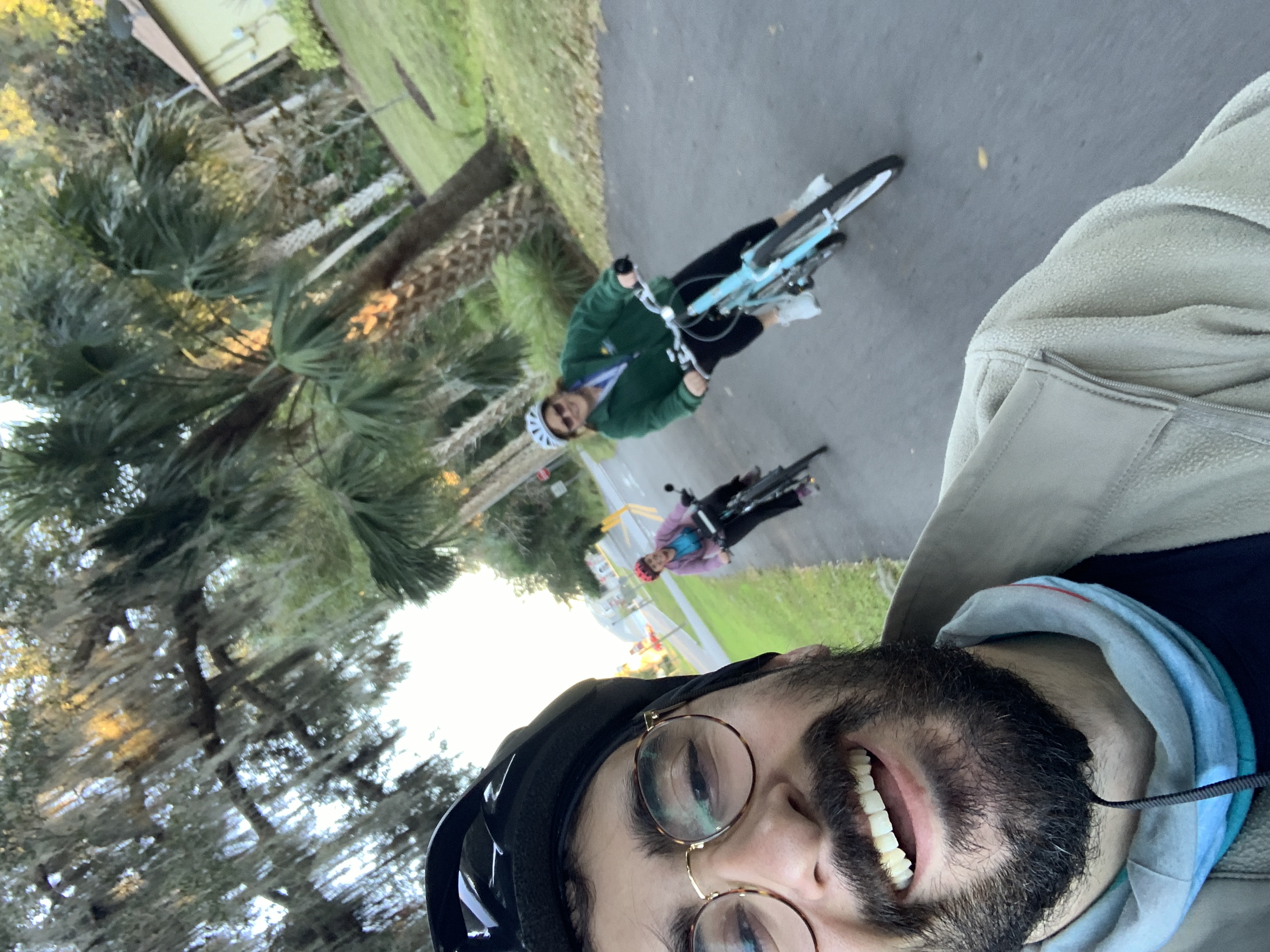 Thrill-seekers will want to make a stop at Chuck Lennon Mountain Bike Trail. A unique trail in Central Florida with features that make it an excellent riding experience, Chuck Lennon MTB Trail is a clay-based trail with good flow and very few sandy spots, and lots of quick ups and downs from old excavations that will test all of your mountain biking skills. Novice to expert skill level singletracks will test all your riding skills with seven separate trails to choose from culminating in a total of about 11 miles.
Not all biking has to be extreme though. When all else fails, why not go for a ride on West Volusia's extensive paved trail network. Options include the Spring-to-Spring Trail, which goes over 26-miles from DeLeon Springs State Park to Enterprise's Green Spring Park. As part of the longer St. Johns River-2-Sea Loop and Coast-to-Coast Trail, the Spring-to-Spring trail takes trail users to some of West Volusia's more ecological attractions which include DeBary Hall and Lake Beresford Park.
More information for all of these activities can be picked up in the Visitor Center located at 116 W. New York Avenue in Downtown DeLand, FL, or can be found online at www.visitwestvolusia.com. Please call 386-734-0162 for more information.