"Limo Cycle" pedal-powered pub crawls, monthly openings of new microbreweries and taprooms, ethnicity in dining plus downhome Southern and Soul Food cooking, a gourmet marshmallow factory, freshly fried alligator bites, food fests, farmers' market events and more. There's plenty to explore throughout the culinary cornucopia that is Orlando North, Seminole County. Farm fresh produce from the "Celery Capital" of the world, acknowledged as such since the 1940s. Following are a few examples of fun foodie things to chew on.
LIMO CYCLE PUB CRAWL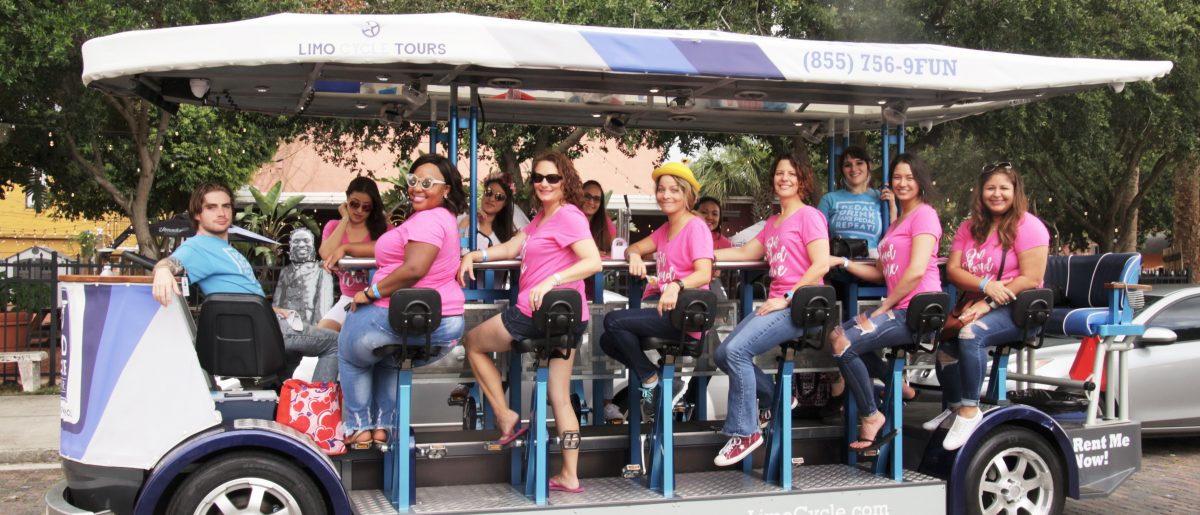 On Thursdays and Sundays, you and 15 friends can pedal along the brick-lined streets of historic Sanford on a Public Pub Tour, skirting the shores of Lake Monroe, and its Marinas and Riverwalk in this quaint community just north of Orlando. The two-hour tour makes three bar stops. Prices/reservations: https://limocycle.com/book-the-cycle/
SANFORD FOOD TOURS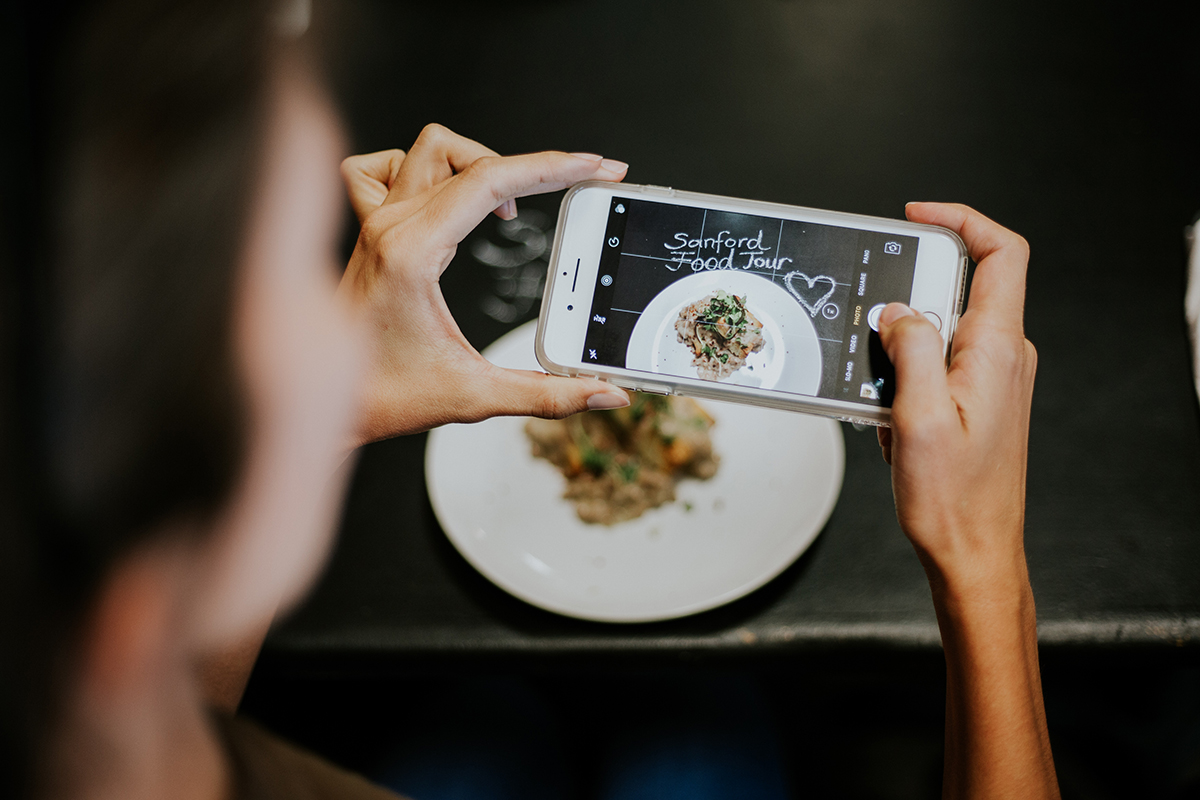 Sanford Food Tours provides walking tours with tastings at a variety of restaurants in Downtown Sanford. "The Around the World Tour" features a variety of ethnic cuisine while the "Celery City Tour" showcases local/southern fare. Tours last three hours with stops at 4 different restaurants, some seated and some standing. Food and drink (some alcoholic) are provided at each stop along with anecdotal tidbits of local history. Group tours are Saturday/noon; private tours can also be scheduled. $65.00pp plus tax and guide gratuity. www.SanfordFoodTours.com
MICRO BREWERIES/TAPROOMS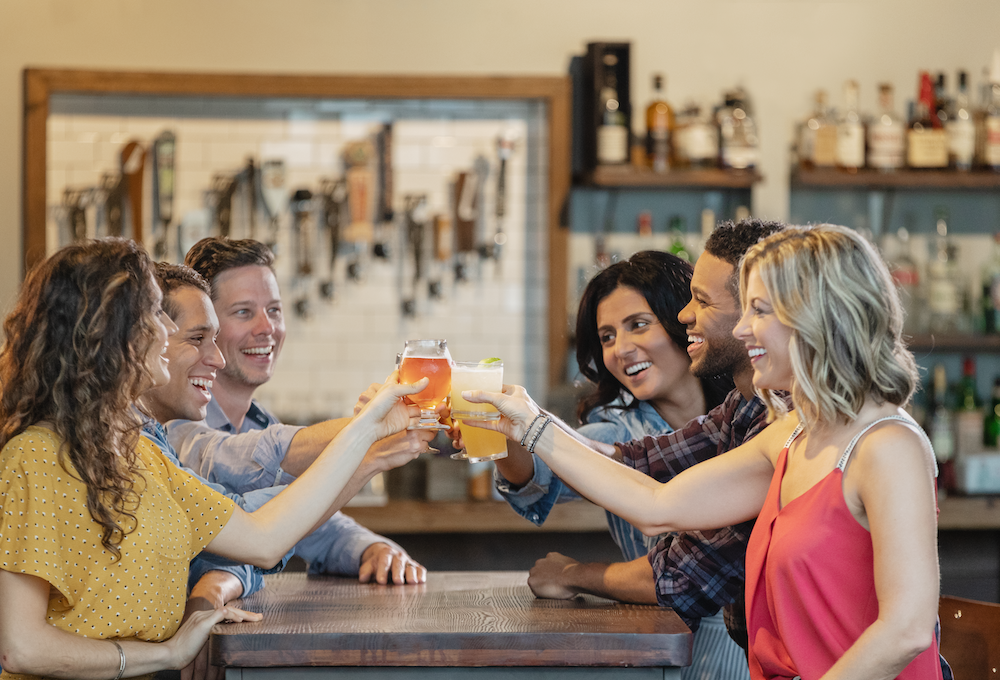 Located in downtown Longwood, The Hourglass Brewery is known for its unique artisanal beers. The brewery's 4,500 sq. ft. taproom offers 40 taps featuring Hourglass beers with more than 70 varieties of rotating brews, guest taps and hundreds of bottles; along with a "Live Menu" showing what's available on tap and in bottles at any given time. Visitors can also enjoy the taproom's extensive collection of art, variety of games and live music performances presented regularly on the brewery's indoor concert stage. The brewery also produces a line of craft sodas with flavors including Vanilla Cream, Maple Blueberry Belgian Waffle and Pineapple Mango Tropical Soda.
Casselberry's Bowigen's Beer Company specializes in creative and innovative beers. The brewery's taproom has ten taps and over 20 different selections of beers, meads and ciders. Guests can enjoy a variety of weekly events such as Tuesday trivia nights and small-batch Wednesdays, where beer enthusiasts can try new infusions and limited releases.
Other microbreweries in the County include Inner Compass Brewing Company and Sanford Brewing Company. Sanford's quaint downtown neighborhood boasts more than six bars and taprooms and three craft breweries featuring extensive selections of craft beers. Popular spots include Celery City Craft, a taproom boasting more than 100 varieties of brews, 51 craft beers on tap and plenty of entertainment with steel darts and weekly shuffleboard tournaments. There's also Sanford's first microbrewery, Wop's Hops that specializes in crafting English-style ales. Visitors can enjoy dozens of varieties of brews in their tasting room or dog-friendly beer garden. In addition to Wop's Hops regular line-up, the brewery produces a rotation of small-batch and seasonal brews such as sweet potato ale, white chocolate amaretto ale, rootbeer beer and honey oatmeal stout, as well as a selection of craft sodas. Also, opened Fall 2018 is Loggerhead Distillery in Sanford, which is producing such artisanal spirits as craft rums, vodkas and gins with locally sourced ingredients.
FOOD FESTIVALS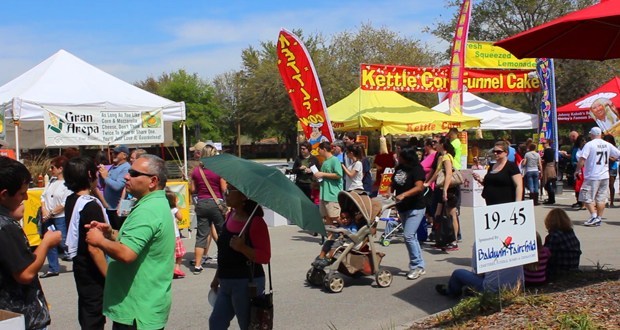 FOOD TRUCK BAZAAR
First Saturday of each month, behind the Seminole County Civil Courthouse at Palmetto Ave., & Seminole Blvd, downtown Sanford.
TASTE OF OVIEDO
The Taste of Oviedo features food, fun and entertainment for the whole family. Top Oviedo restaurants and eateries offer their best fare, while the kids enjoy rides and activities in the Kids Taste area. Test your culinary skills by competing in the Citrus & Celery Cook-Off, or just sit back and enjoy live music all day. For more info, go to www.tasteofoviedo.org.
TASTE OF LAKE MARY
This  Annual event will feature more than 20 notable local restaurants, presenting gourmet food and wine tastings along with entertainment.
FARMER'S MARKETS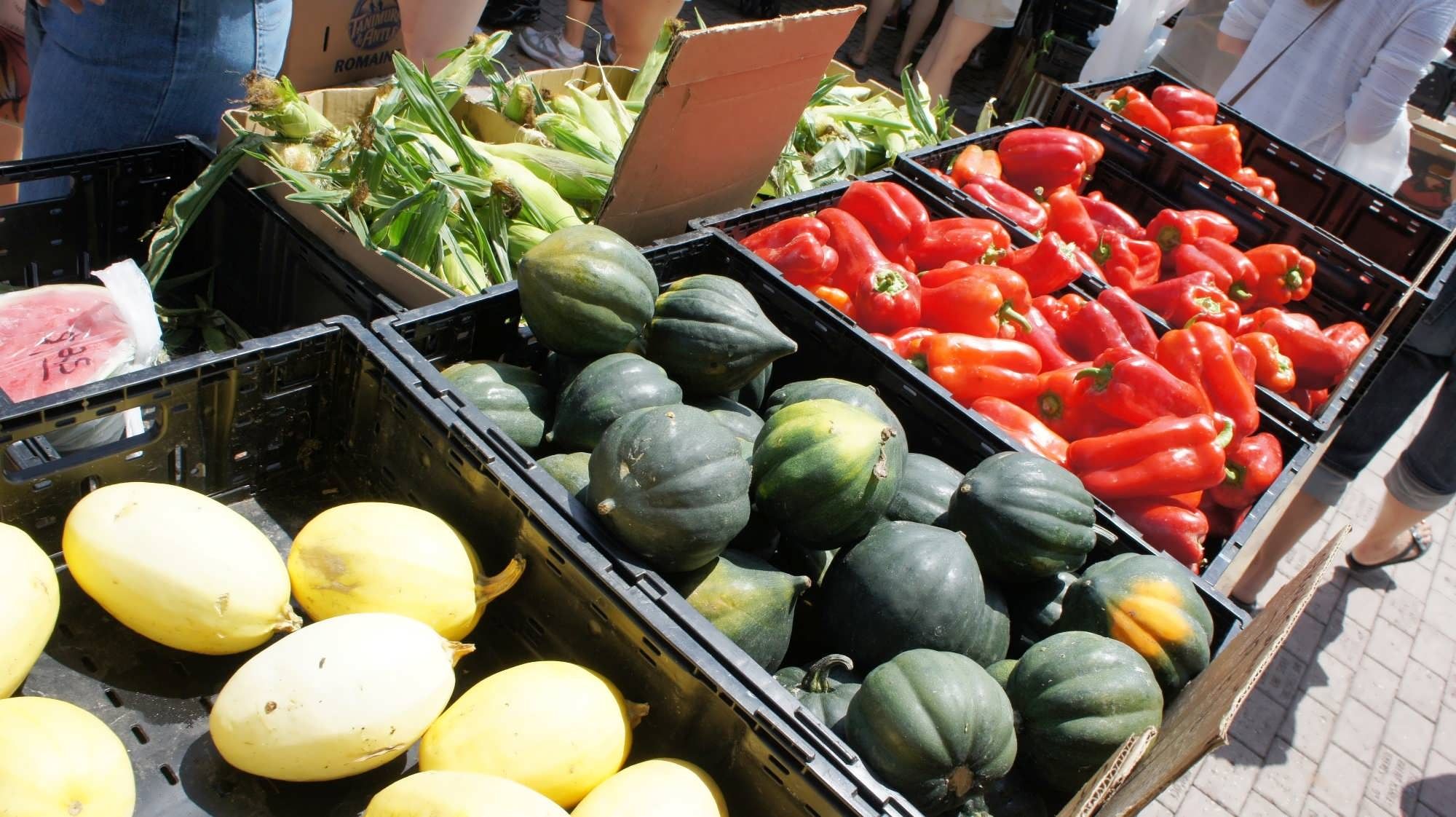 GENEVA FARMER'S MARKET — Every Friday, 2-6 p.m., at Focal Point Nursery, corner of SR 46 and CR 426, Geneva. Local raw honey, organic produce, baked goods, plants and more.
LAKE MARY FARMER'S MARKET — Every Saturday 9 a.m.-1:30 p.m. in Central Park corner of Lake Mary Boulevard and 4th Street, Lake Mary. Fresh produce, large and small plants, orchids, honey, baked goods, assorted nuts, handmade jewelry, woodcrafts, pet food and treats, and more.
OVIEDO FARMER'S MARKET — First Saturday each month, 8 a.m.-1 p.m. at the Lawton House, 200 West Broadway, Oviedo.
SANFORD FARMER'S MARKET — Every Saturday, 9 a.m.-2 p.m. in the heart of Historic Downtown Sanford.
WINEART WEDNESDAY — First Wednesdays of the month, 5-9 p.m. The park and sidewalks of downtown Lake Mary are lined with displays from local artists. Enjoy wines from the new beer & wine garden in Central Park and fare from local restaurants and food trucks.
INTERNATIONAL CUISINE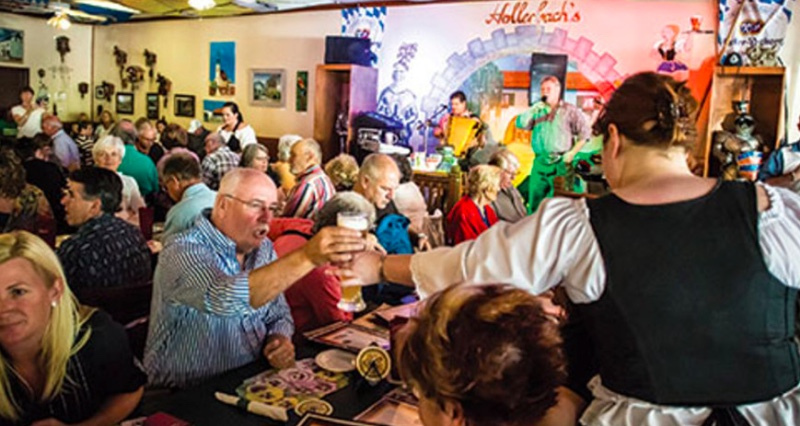 CHINESE –  Yummy House. Lives up to its name. 478 E. Altamonte Dr., Altamonte Springs.
COLOMBIAN –  La Antioquena. Try the Sampler for all the tastes of Colombia. 3861 Lake Emma Rd., Lake Mary
CUBAN –  Zaza New Cuban Diner. Tastes from the beaches of Cuba. 380 S. SR 434, Altamonte Springs
GERMAN –  Enjoy Gemuetlichkeit, the German sense of well-being and happiness while savouring family recipes and live music at Hollerbach's Willow Tree Café, 205 E. 1st St., Sanford.
GREEK –  Krazy Greek Kitchen. Classic dishes and desserts plus outdoor seating.142, W. Lakeview Ave., Lake Mary
IRISH – The Sullivan, A Public House is an Irish themed bar and grill. Guinness, fish & chips and other Irish pub fares along with live Irish folk music round out the offerings.
ITALIAN – Enzo's on the Lake. Great antipasti and mains served in romantic waterside and garden setting since the 1970s. 1130 S. US 17/92, Longwood.
JAPANESE –  Yuki Hana Fusion Sushi. Classic Japanese with a creative twist. 3635 Aloma Ave., Oviedo. Also, calling themselves "Oviedo's monotony breaker," Sushi Pop brings a concentrated dose of Japanese pop culture to Seminole County.
MEXICAN –  Saint Anejo Mexican Kitchen and Tequileria. Create your own combo. 5248 Red Bug Lake Rd., Winter Springs
SOUL FOOD – Tibby's New Orleans Kitchen. Cajun-Creole fare in funky digs. 494 SR 436, Altamonte Springs
TAPAS –  Santiago's Bodega. You'll want to sample the whole menu. 1185 Spring Centre S. Blvd., Altamonte Springs
TURKISH – Istanbul Turkish Cuisine. Rich Ottoman cuisine and hookas too. 7025 County Road 46A, Lake Mary
Orlando North has all of this to offer and so much more. Take a look for yourself.