Food, unlike anything else, expresses cultural identity. In Central Florida's Polk County, that identity might be a little confusing. When it comes to food, they defy labels. Sure, you'll find barbecue and Southern cooking as well as Mexican and Italian cuisine. But if you are looking for mash-ups and cultural callbacks, as well as one of the top-10 best restaurants in the state, you've come to the right place. Here are a few places to start your food adventure in Polk County.
Confused Tastes Great.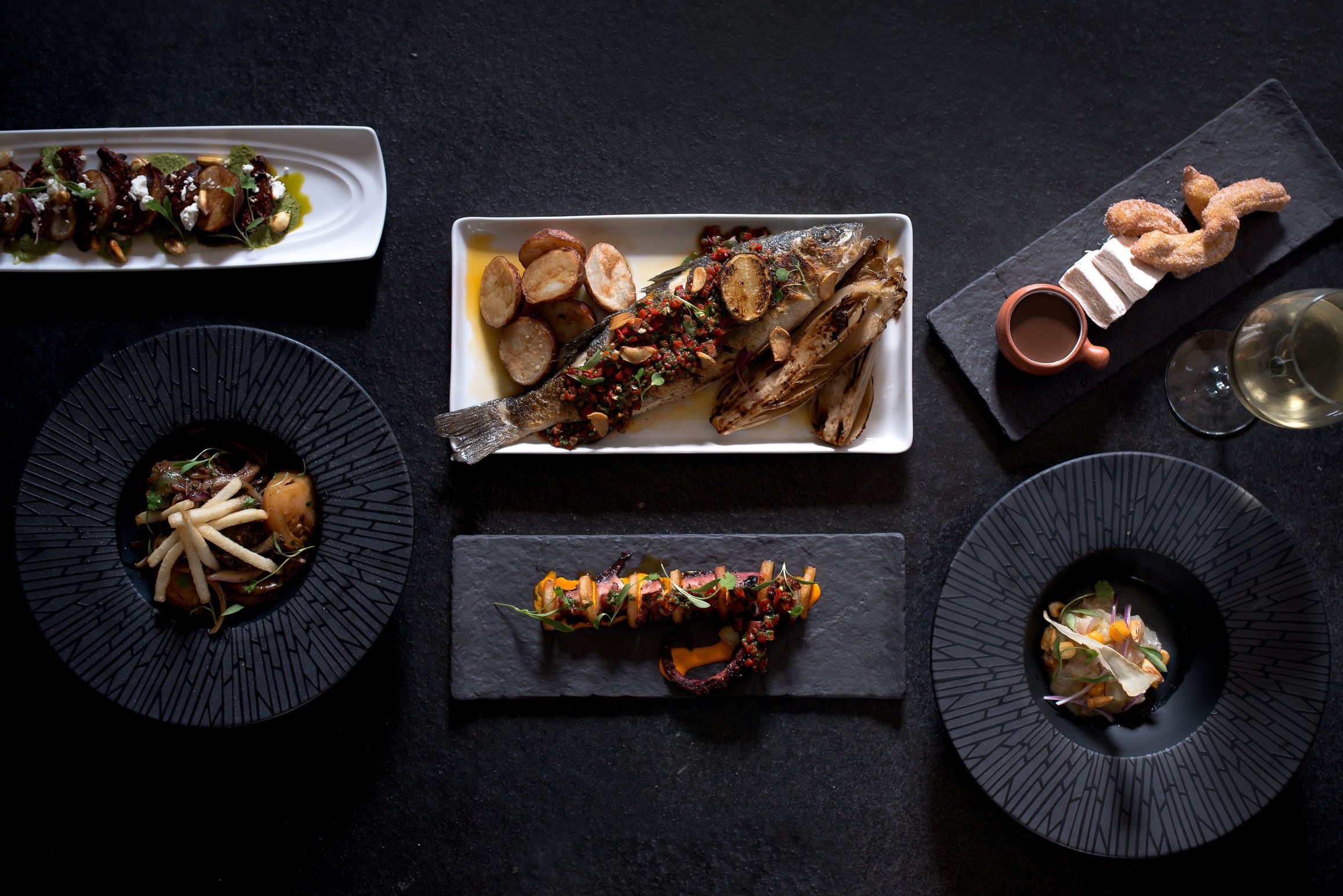 Consider Nineteen61, for example. Is the cuisine Cuban, Latin, Spanish or Peruvian? Honestly, you won't care about a label when it comes to your table. From ceviche to Spanish salads, Cuban standards such as ropa vieja and Peruvian style Chinese fried rice – arroz chaufa – this culinary mash-up has been considered one of the top-10 Spanish restaurants in the state since the day the doors opened. Open for both lunch and dinner, locals get here early and take advantage of the tapas menu at the bar before dinner, from the fried calamari in a jalapeno caramel to the empanadas. 215 E. Main Street, Lakeland.
Local Dining Favorites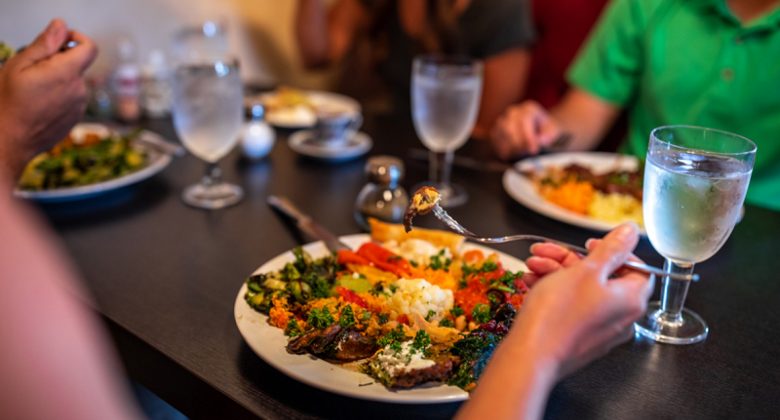 Andy's Igloo: From the crinkle fries to the burgers and hot dogs, if you want to step back in time to the days of the drive-in, Andy's is the place. A favorite of locals – who always save room for ice cream – the menu is so diverse even the most finicky eater will find something. 703 3rd St. SW, Winter Haven.
The Proper Pie Company: Anglophiles rejoice! From steak pies to fish and chips and everything in between, this culinary trip to the UK is a favorite among both British expats and locals. But remember to save room for a scone and a cup of tea afterward. 145 Ridge Center Drive, Davenport.
Café Zuppina: Featuring a unique, healthy take on Mediterranean fare, including vegetarian, vegan and gluten-free meals, this Lakeland small restaurant is a popular spot, so reservations may be needed around lunch or dinner. 4417 S. Florida Ave., Lakeland
Peebles Bar-B-Q: Don't be scared away by this restaurant tucked away on a side road, housed in an old chicken shack. You'll see patrons lined up outside to get their hands on the smoky goodness of this barbecue original that defies simple regional definitions. And they must be doing something right – it's been family-owned since 1947. 441 Dixie Highway, Auburndale
Harry's Seafood Bar and Grille: From casual drinks at the bar or a lunch with friends to a business meeting, Harry's Louisiana inspired food and atmosphere will fit the bill. Grab a Hurricane, dive into their fried green tomatoes and an entrée of catfish etouffee or red beans and rice, but leave room for the signature Oreo beignets. 101 N. Kentucky Ave., Lakeland.
Lavender N' Lace Tea Room: Nestled into the rolling hills of Lake Alfred, Lavender N' Lace offers not only an array of sweets, salads, entrees, and sandwiches but a dizzying array of teas. Snow monkey plum tea? They've got it. There is also a garden to stroll and an antique shop full of surprises. 430 N. Lake Shore Way, Lake Alfred.
Crafts-manship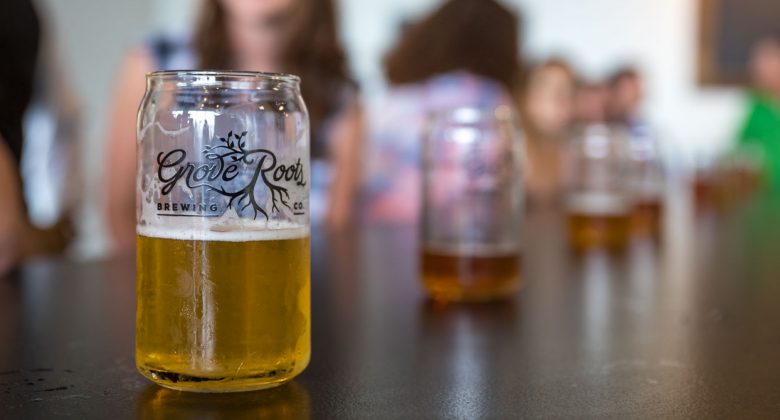 Beer – and the culture around unique drinking establishments – has become a nationwide craze. Gone are the bars and saloons featured in the Great American songbook. Joe may still set up the drinks, but he's probably slinging an IPA or chocolate stout. Obviously, Joe isn't from Central Florida.
You'll find beers inspired by the very citrus industry that continues to be a major part of daily life. And nowhere is that more apparent than at Winter Haven's Grove Roots. Established in an old packing house – today, it is a tasting room, the brewery, a beer garden, and lounge – the craft beers all reflect the city's citrus history, from the ever-popular Rind & Shine citrus beer to Wakes of Grain, an amber ale or the breakfast coffee stout 6 am Pickers. Other seasonal beers, as well as wine and ciders, are available. And while the establishment is dog-friendly, it does not serve food. But you are free to visit the variety of food trucks that stop by. 302 3rd Street SW, Winter Haven.
Swan Brewing: With a second Lakeland location opening soon and a pale ale dedicated to the local soccer team, you can't be more Lakeland than Swan Brewing. What started as a 10-by-10 tent at the Downtown Farmers Curb Market today occupies what was, once upon a time, a 1940s automobile repair shop. Offering well over 20 beers on tap, the majority of them are brewed in town. Family and dog-friendly, they are also food truck friendly. 115 W. Pine Street, Lakeland, near Lake Wire.
The Poor Porker: Beignets and tacos and beer, oh my! A mix of food trucks, shabby chic and beer hall, The Poor Porker is as diverse and eclectic as its clientele. And while the beignets – hot, fresh and dosed in powered sugar – may be the stars of the show, the bar, with an array of beer, cider, wine and even sake to sample, shouldn't be missed. Start your food adventure in Polk County here. You won't be disappointed. 801 E. Main Street, Lakeland.
Coffee, Coffee, Coffee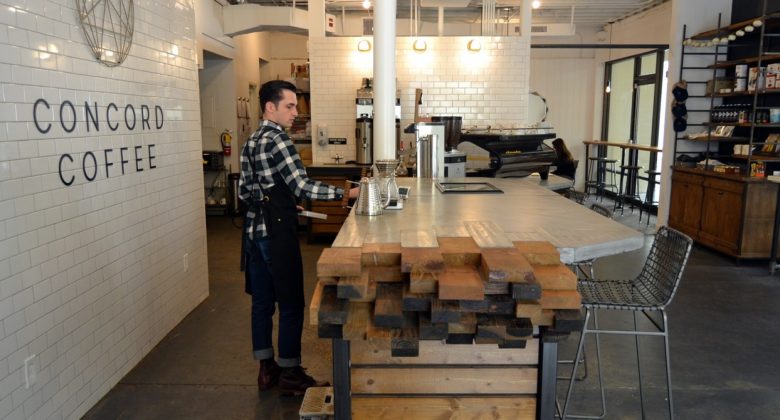 It may have started in Ethiopia – or Yemen or Cairo – but no beverage has become more uniquely identified as American as coffee. The highly caffeinated cup of Joe – whether you drink it hot or cold, pressed, dripped or poured over – has gone from gas station standard to high falutin' fare.
We are no exception. In fact, the coffee scene explosion here has been so extensive that it ensures nearly every person in Polk has a caffeine problem.
But it is Lakeland's Concord Coffee – 1037 S. Florida Ave. – that has taken java to a scientific standard. Roasting their own beans not far away from their Dixieland neighborhood establishment, the options include espressos, drip, pressure brewed with nitro, French Press and Chemex, just to name a few.
But don't worry, if you aren't up on all the latest coffee combinations the folks behind the counter are more than helpful.
If you prefer your beverages a tad bit leafier, they also offer a variety of teas, including seasonal favorites. Of course, you can't have coffee without something to snack on, and Concord Coffee is no exception, offering an ever-changing variety of healthy – and not so healthy – options.
N+1 Coffee: Connected to The Bike Shop, N+1 offers a variety of coffee and tea favorites as well as fresh goods from the Born & Bread Bakehouse. The shop may have started as a place for cyclist refreshments, but it has grown into an urban-vibe coffeehouse in the heart of downtown Winter Haven. 251 3rd Street SW.
Black & Brew: More than just a coffee shop – they offer beer and cider in the evenings – Black & Brew has been serving more than just downtown's coffee needs. With a morning-to-evening menu, it would be easy to overlook the variety of handcrafted seasonal coffee and tea drinks offered. Downtown location: 205 E. Main Street, Lakeland. Lake Morton address: 100 Lake Morton Drive, Lakeland.
This is just the beginning of your food adventure in Polk County. Be sure to add enough days to try everything this amazing county has to offer.