Polk County is blessed with more than 500 lakes, a theme park resort, and three professional sports teams. But where else can you dig up fossils, sample fresh citrus ice cream, watch candy being made by hand or stand next to a two-story-high potty chair? Stop by any of these locations and you'll quickly realize why we're known as Florida's Sweetest Spot.
Dig Up Some Ancient History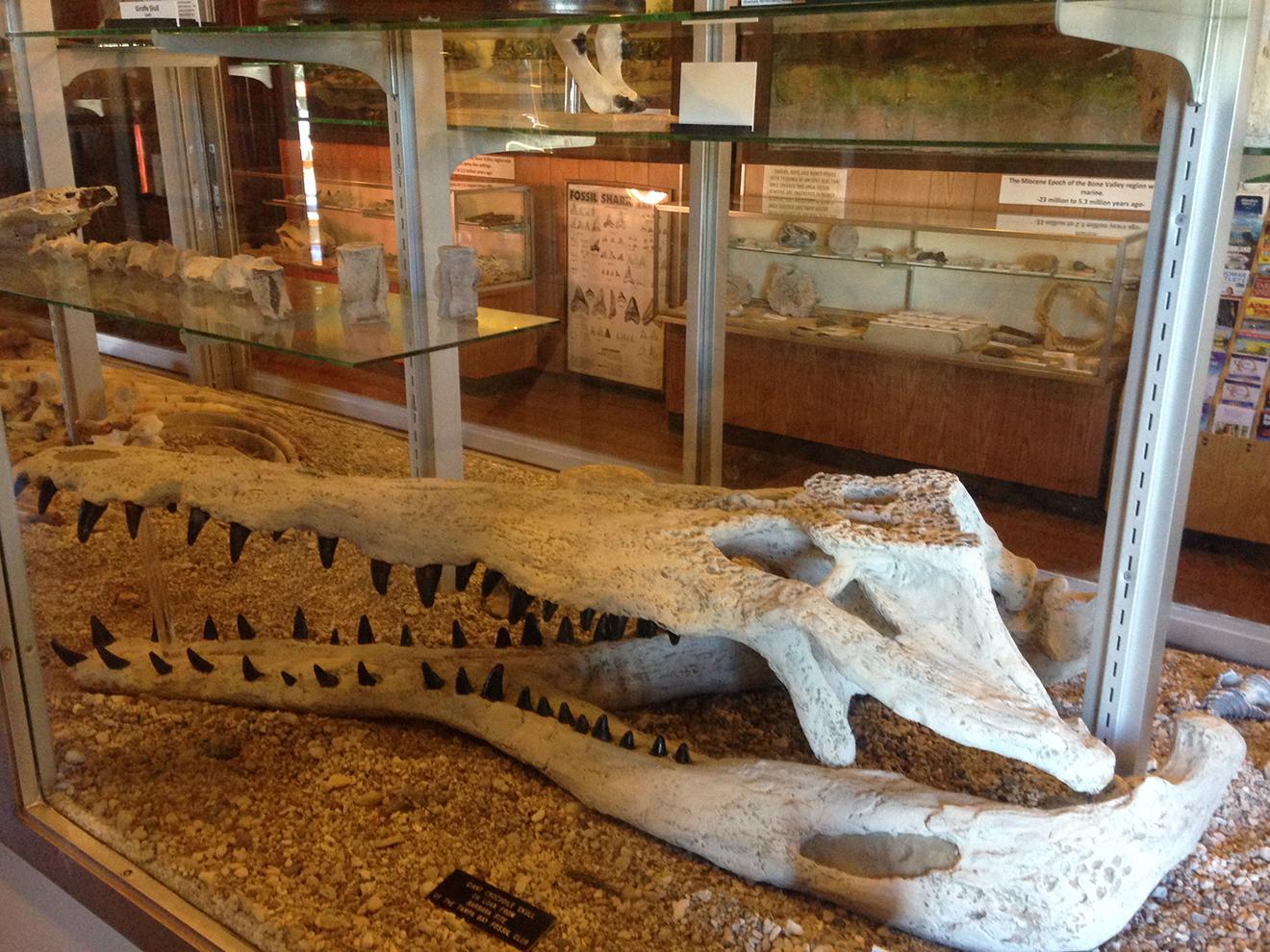 Phosphate – found in a layer of Earth where mastodons and giant ground sloths once roamed – is key to modern fertilizers. Their use has allowed farmers to produce twice as many crops on the same number of acres they did in the 1950s, leading the United States to become the "breadbasket to the world." Today, more than 75 percent of the phosphate used in the United States comes from Florida. Lucky for us, Central Florida contains one of the largest concentrations of phosphate in the nation.
A visit to the Mulberry Phosphate Museum is a lesson about one of the nation's core agricultural industries with a dash of dinosaurs, fossils, and more mixed in.
This walking tour starts with the Phosphate Gallery, where visitors learn about where it is found, how it is mined, and that it is used in more than just fertilizer.
Next, you enter the Historic Railroad Gallery, where you'll learn more about the intertwined history of rail lines, phosphate, citrus, and Polk County.
But the real star is next – the Fossil Gallery, featuring creatures as large as mastodons, as strange as the three-toed horse, and as surprising as great white sharks. But don't just look at them – try your luck at finding one by sifting through the museum's outdoor exhibit. You even get to bring it home with you.
Open Tuesday through Saturday, 9 a.m. to 5 p.m., admission is free, but donations are accepted. The Mulberry Phosphate Museum is located at 101 S.E. 1st Street in Mulberry.
A Taste of Old Florida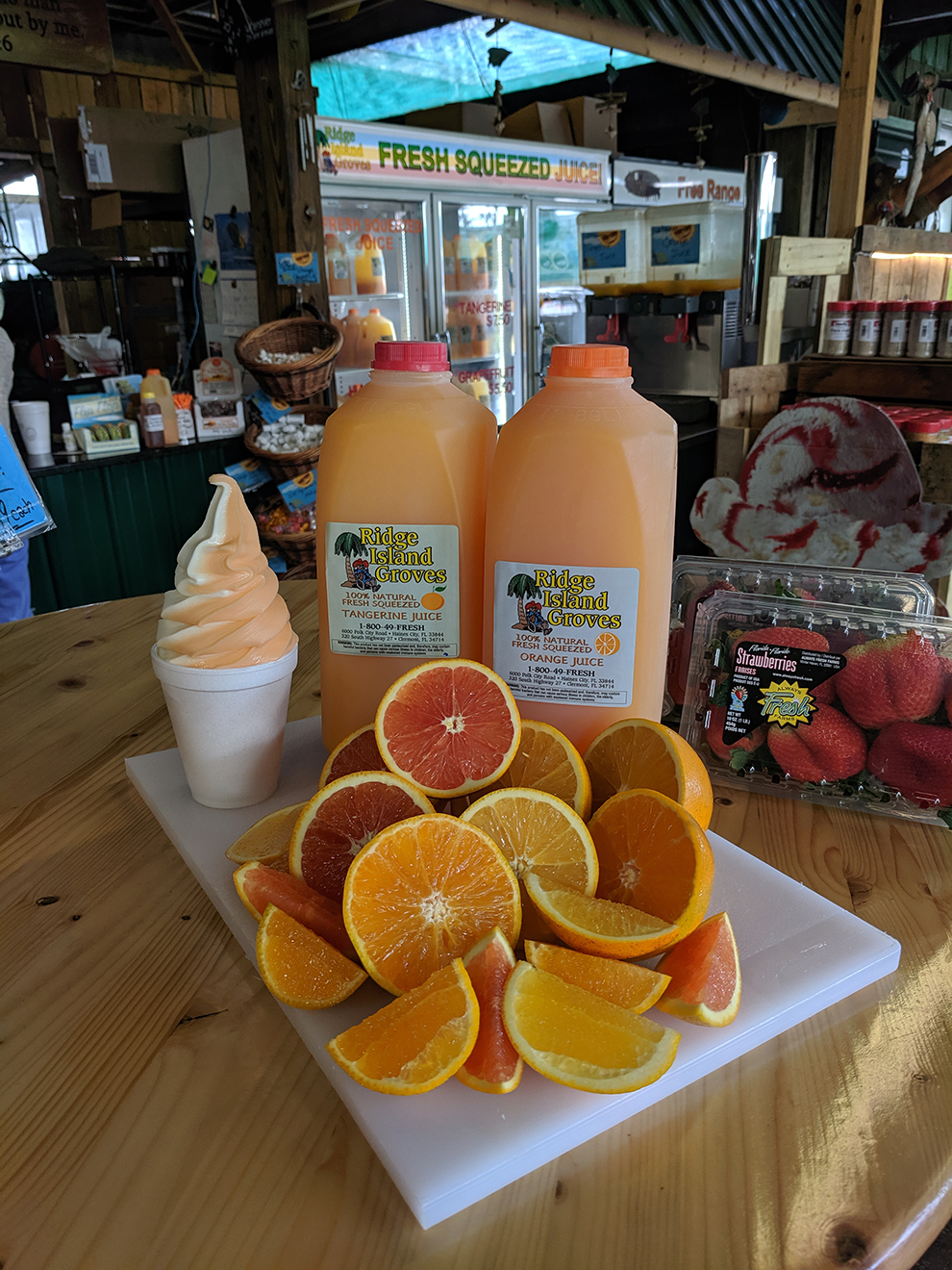 Once upon a time, in a Florida that today seems far, far away, roadside citrus stands were as common as drug stores and gas stations. Today, they have been replaced with, well, drug stores and gas stations. But not in Haines City.
Here, you'll find a place that harkens back to the orange blossom scented air of the Sunshine State's youth. You can ship citrus to loved ones around the United States, grab fresh orange juice or custom-made citrus-flavored soft-serve ice cream, and even pick up a citrus-inspired gift on the way out.
Or, if you'd rather, take a grove tour to truly experience the modern citrus industry. At Ridge Island Groves you'll not only learn about what it takes to grow oranges, grapefruit, tangerines, and Honeybell tangelos, but also blueberries, strawberries, and peaches. Family-owned since 1992, when you take a tour or deal with an employee here, you are most likely talking to a member of the Ritch family.
Ridge Island Groves is at 6000 Old Polk City Road in Haines City.  An old stop at one of Florida's sweetest spots.
How Sweet It Is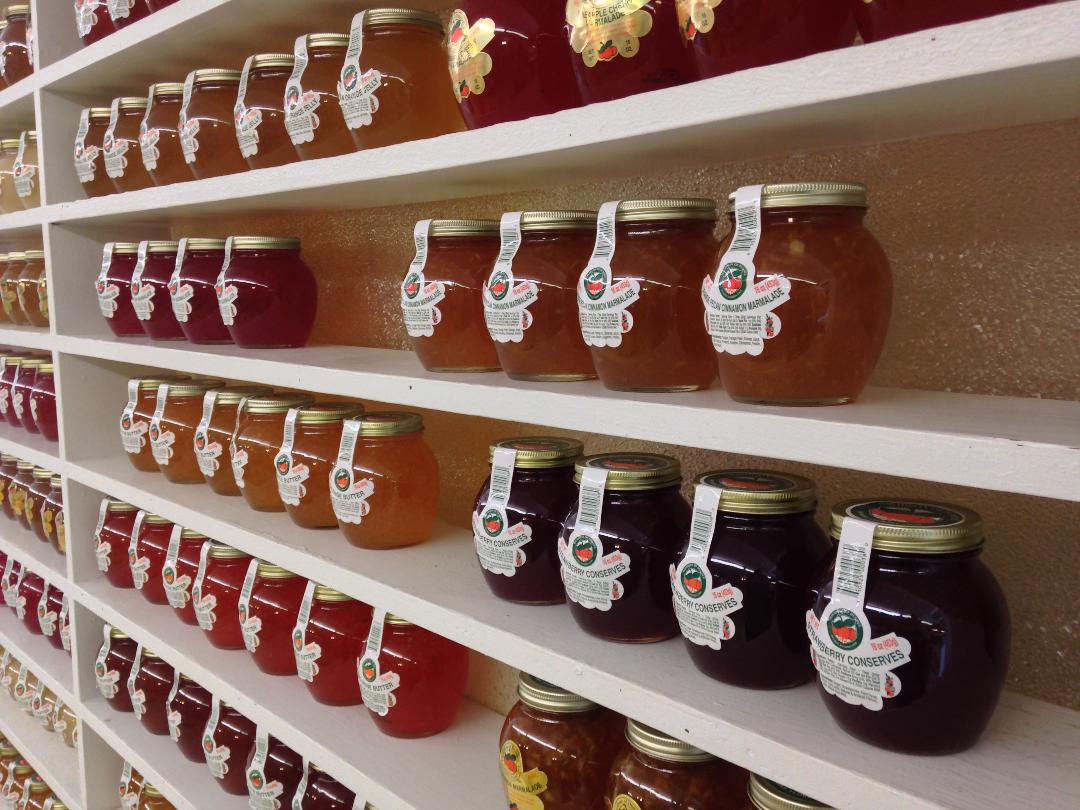 A family-owned candy factory, Davidson of Dundee is the definitive stop for anyone with a sweet tooth. Welcome back to the bygone days of coconut patties and citrus jellied bites, back when candy and other sweets were crafted by hand.
Featured on television programs from the Food Network to Fox News, and publications, as varied as Southern Living and the Washington Post, Davidson of Dundee, makes everything the old-fashioned way – one batch at a time, based on recipes that are nearly 100 years old. In fact, they've been in business at the same location since 1967.
While you are there, ask anyone around for a free tour. Not only will you get enjoy your share of always-appreciated free samples, but you'll also watch many of those sweet treats come to life the old way – in copper kettles and hand-stirred with wooden paddles. You'll find a wide variety of marmalades, jellies, conserves, citrus candies, chocolates, coconut patties, pralines, and more. Davidson of Dundee is a citrus candy factory, marmalade factory, and fruit-packing house all at one location.
Ask for the tour – with free samples – and watch these sweet treats come to life. But make sure to walk around the retail store, where you'll find marmalades, jellies, citrus candies, just about everything you can imagine covered in chocolate, and more. They are open year-round, but hours vary by season. Absolutely one of Polk County Florida's sweetest spots.
Davidson of Dundee is at 28421 US 27 in Dundee.
Pull up a Chair
Rising above the homes that surround it is a gateway to the Philadelphia Museum of Art.
Or a giant potty chair.
Is it art? That is in the eye of the beholder.
Either way, it is the brainchild of modern artist Steven Chayt. Built in the backyard of his home along Old Thornhill Road in Winter Haven, the 24-foot-high sculpture, dubbed the "HOHO Chair," pays homage to fellow artist Marcel Duchamp. In fact, the coordinates on the bottom of the chair, along with the words, "Put Your Trust There," as well as the chair itself all point to Duchamp's permanent installation at the Philadelphia Museum of Art. Underneath the opening in the chair is a picture of a clown with an opening where the mouth would be – or the opening of a wormhole.
A visit to the artist's website shows that he even created a short movie visualizing traveling via the wormhole.
If you do stop by the chair, realize that the art installation is in the artist's backyard in a residential neighborhood – so please be respectful.
No matter what you have in mind as you visit The Sunshine State, a visit to Florida would be incomplete without a visit to Central Florida's Polk County, the state's sweetest spot. Click Here to plan your vacation in Central Florida's Polk County.