February is a month that is all about love and making memories! On International Drive they've got tons of events going down that will have you feeling the love in no time. If you find yourself on I-Drive this month, be sure to check out these special upcoming events and get in on the good times!
Seven Seas Festival
If this is not one of the best live entertainment line-ups you've ever seen, then we are speechless.
There's still time to catch 98 Degrees on February 24, and so many more great bands in March!
But even with such an amazing line up of live entertainment, the Seven Seas Festival at SeaWorld Orlando doesn't stop there in bringing you a day to remember! Get ready to sip and sample all day long as you make your way around the world of International street food traditions. Local craft beers to pair perfectly with your dishes are available in new and exciting flavors! Delicious eats, crave-worthy crafts, and live entertainment that will keep you moving and grooving as you explore, help to make this festival a fan favorite each year! The festivities are included with the price of admission.
Party Time!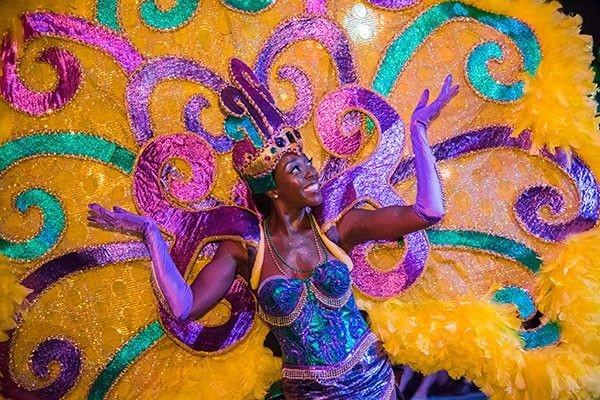 Mardi Gras is back again at Universal Studios Orlando to give all participants some unforgettable springtime fun! If outrageous street performers, colorful costumes, and countless beads flying sounds like a good time to you, Mardi Gras is a celebration you won't want to miss! This year at Mardi Gras you'll also have the pleasure of enjoying various live music features, from well-known artists like Bush, Gavin DeGraw, Dan + Shay, and Macklemore, on special nights, to authentic New Orleans bands that will perform each night. Enjoy some fresh, mouthwatering New Orleans cuisine, and party on! All the festivities are included with your purchase of theme park admission, so check out what Universal Orlando's Mardi Gras has going on, pick a night, and get ready for an unforgettable parade!
I-Drive's calendar for the month of February is packed full of events for you, your friends, and your family to enjoy. So, don't wait any longer, check out the line-up of upcoming events and get in on the fun!