At Planet Hollywood, located in the Marketplace at Disney Springs, movie memorabilia and classic American fare take center stage.
With a menu this large and decadent, where do you begin? A cheeseburger? Their famed Chicken Crunch? What about a totally decadent dessert? Will there be room is the big question?
Here's a Planet Hollywood Feature Presentation that's definitely getting two thumbs up – some out of this world, oscar winning menu items you simply won't want to miss!
Decidedly Decadent Desserts At Planet Hollywood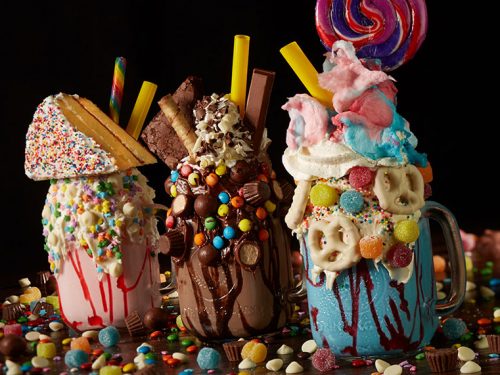 These Planet Hollywood desserts are exceptional. If ever there was a place to start with dessert, this is it. Try one of the SuperNova Shakes to really skyrocket into sweet paradise.
Living Large With L.A. Lasagna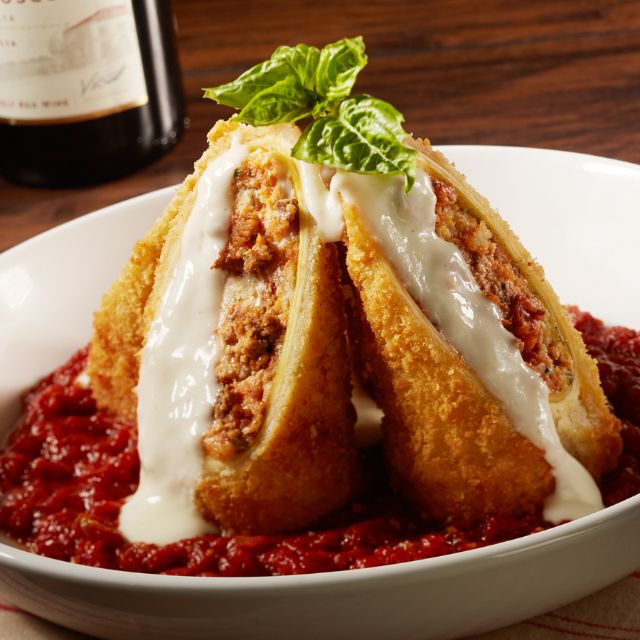 Fresh pasta tubes, filled with ricotta cheese and meat sauce all FRIED to a golden brown. I'm not sure they really eat this in L.A., but we sure do in Orlando.
World Famous Chicken Crunch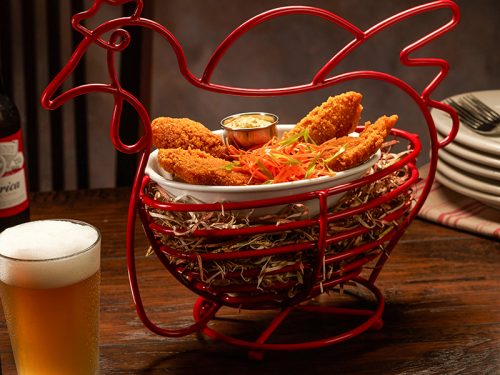 Try these Planet Hollywood tender strips of chicken breast with a crunchy sweet coating, served with a creole mustard and you will see why they are World Famous.
Bodacious BBQ Bacon Cheeseburger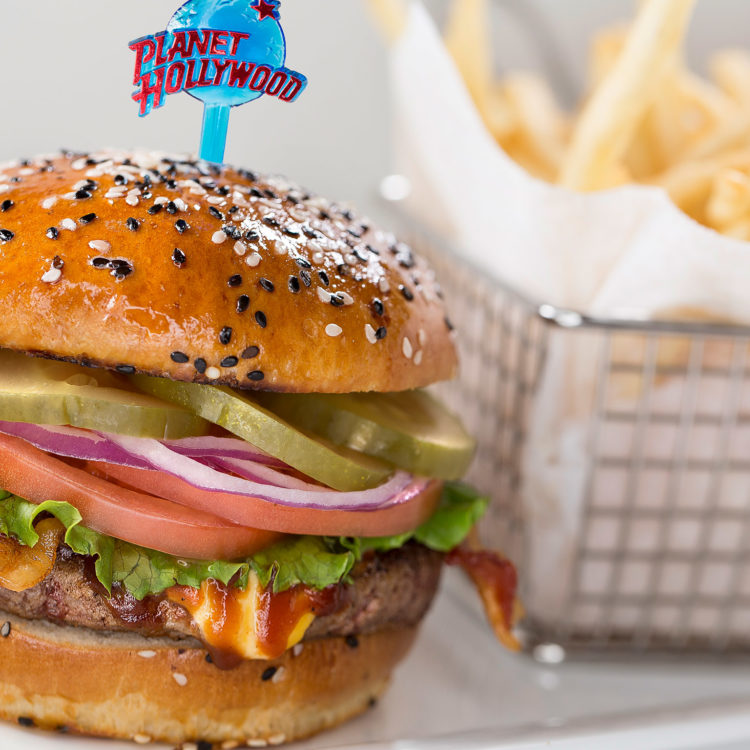 There is nothing more American than a cheeseburger and fries. This Planet Hollywood 10oz. USDA choice beef, bacon, cheddar cheese, and BBQ burger will fill you up so much, you'll be glad you started with dessert.
Afterwards you can walk it off looking around Disney Springs – and start all over again tomorrow