Lake County is real Florida. You'll find so much to do away from the hustle and bustle as you connect to a simpler, slower time. A great way to enjoy Lake County is by visiting one if it's amazing farms. For fun, events, or to pick your own fresh produce you never thought farming would appeal to so many of you!
Farms
Located at 2713 Griffin Avenue in Lady Lake, there's a big farm tucked away on a country road, well, maybe not fully country, but it had a guard goose that lets the owner know when guests arrive.  Welcome to Uncle Donald's Farm.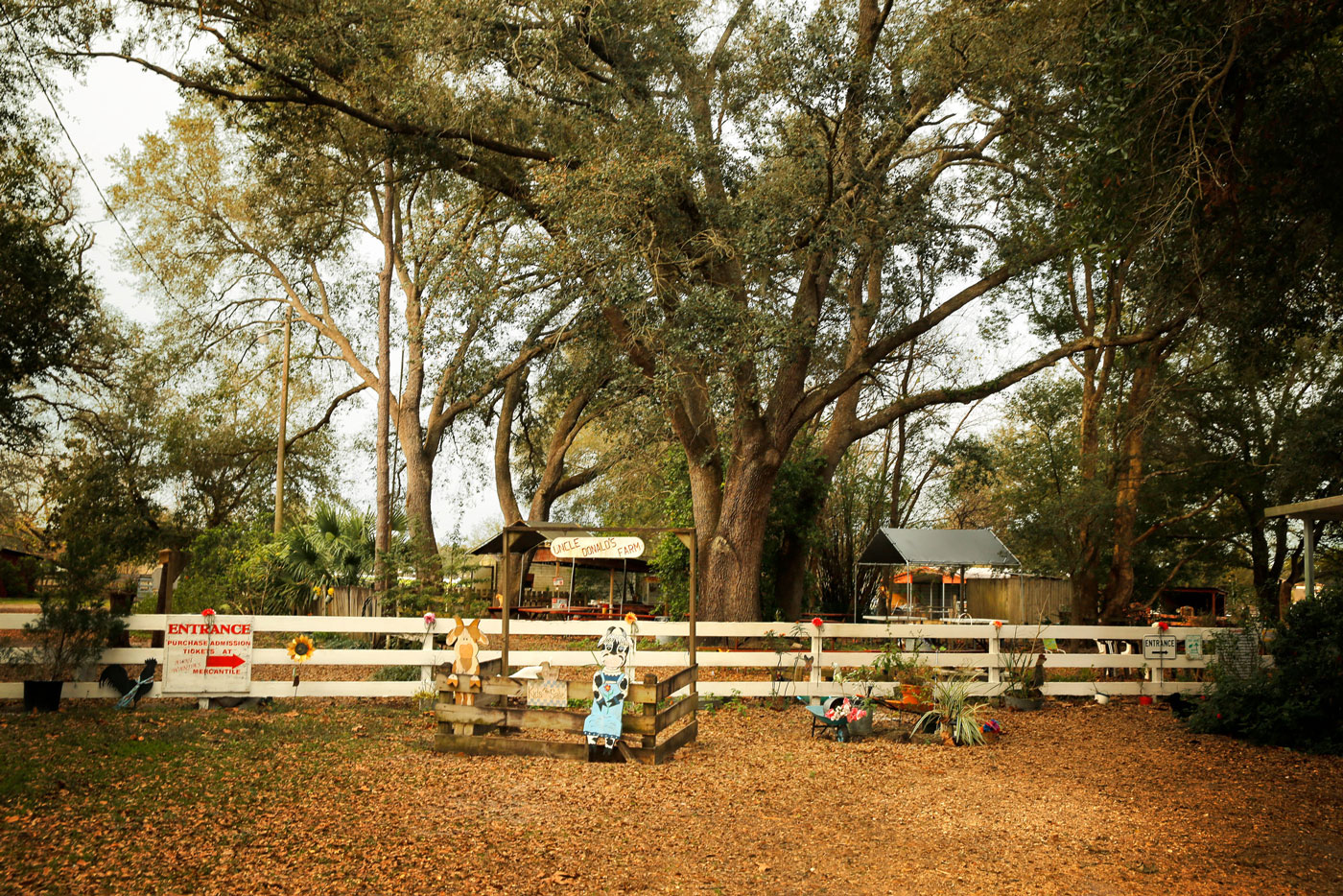 There's a beautiful peacock who stays near the front who is proud to spread his beautiful tail feathers and give you a glimpse of his natural beauty.
Ever heard of the Livestock Conservancy? It protects endangered breeds of livestock and poultry. See them and kids can even touch a cow or chicken and feed a variety of animals.
You'll see animals here you won't see anywhere else: a red-tailed hawk, silkie chickens, a live panther, and even a baby alligator!
You get a hay ride so you can see everything the big farm has to offer. And plenty of great photo ops. Dress the kids in their country finery and let them enjoy a day of farm life.
Guests can buy feed for many of the animals, though a sign reads, "Don't feed animals fingers."
Admission is $11.75 for adults; $10.75 for children and seniors, which includes a farm-tour hayride. The farm is open from 10am-4pm Tuesday-Saturday, and noon-4pm Sunday at 2713 Griffin Ave., Lady Lake. Picnic area available (no alcohol allowed).
Spend the day at Long & Scott Farms, 26216 County Road 448A, Mount Dora, offers tasty foods from the field right to the tables of Scott's Country Café on the farm's grounds.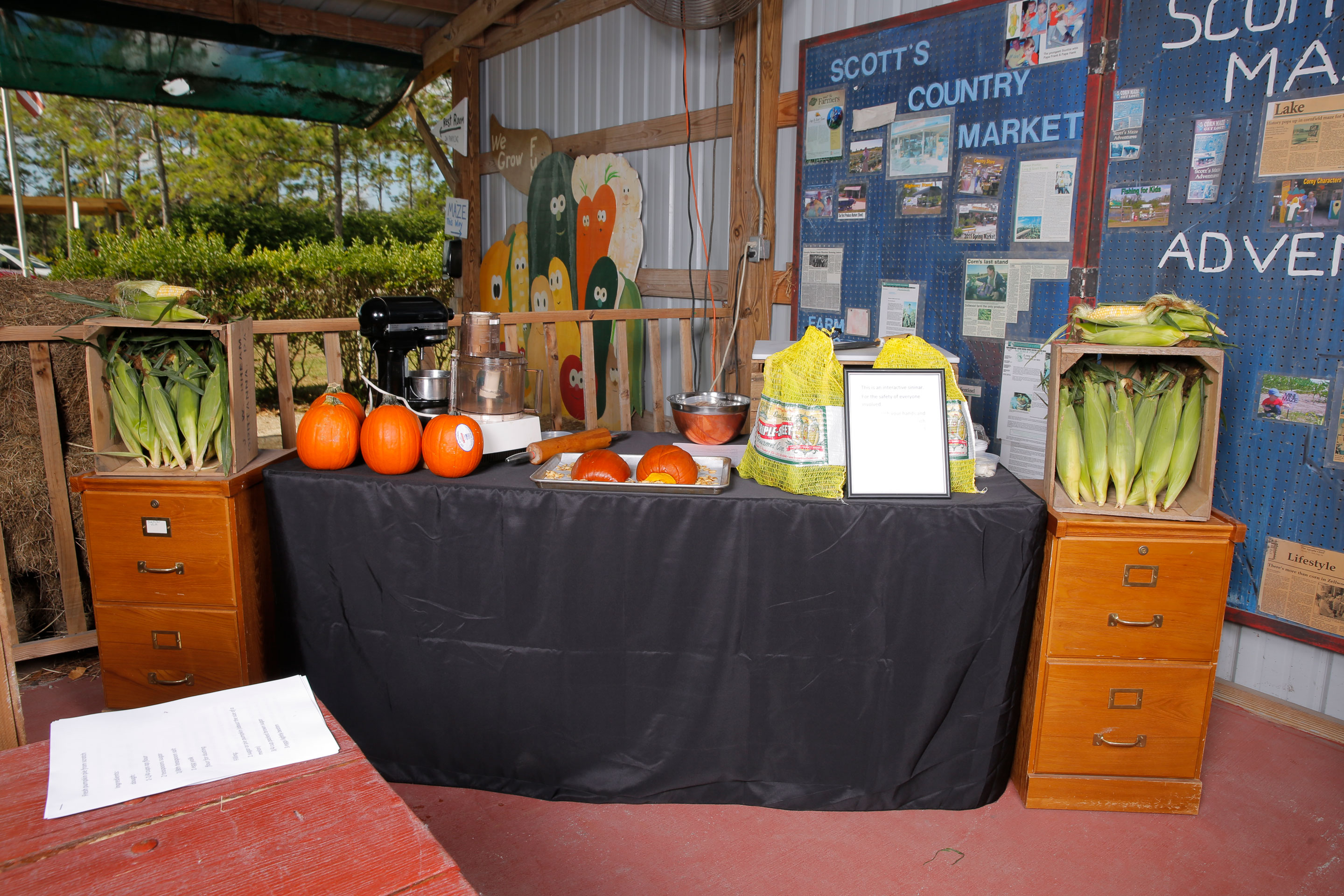 The café features a farm-fresh breakfast and lunch specials. Spring Season is April 23- June 8. Market: Tuesday-Saturday, 9am-5pm; Café, Tuesday-Saturday, 9am-3pm. Zellwood sweet corn is the farm's signature produce so it makes sense that corn chowder is the farm's signature dish, made with fresh sweet corn, potatoes, onion, red pepper, and bacon.
Though the famous corn maze is only open Oct.-Dec., the farm has a permanent Tree Maze, Rope Maze, Labyrinth, Mist Maze, Super Slide, Jumping Pillow, Small Kids Zip Line, Huge Fort-like Playground, Tot Lot, Sand Tires, Tether Ball along with other games and a covered picnic area.
General admission: Adults $12; children (4-16) $12, and 3 and under are free. Discounts for groups of 20 or more. Hours: Saturday 10am-5pm; Sunday noon-5pm. (Opening April 23, though BBQ is available now and every Friday until opening!).
If you love tractors, you'll love Paquette's Historical Farmall Tractor Museum!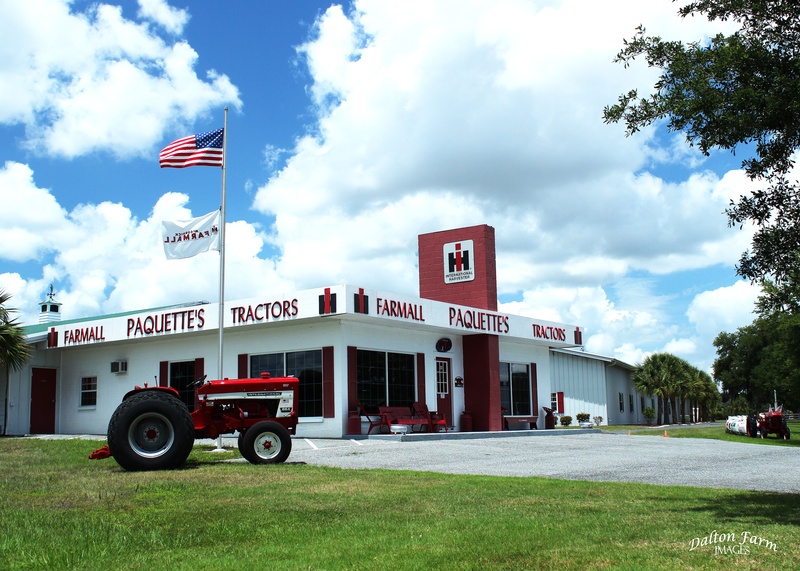 Learn the history of the machine that made large farming manageable for the one-man operation. International Harvester farming and construction equipment are no longer made, but you can see it at the museum (Tuesday-Saturday 9am-4pm). Admission is a $15 donation. Children 10 and under are free. Group discounts are available except during special events.
It's a fun place to spend a day and learn a little history at the same time. You'll also be able to live buffalo roaming in a pasture. Paquette's also hosts a variety of events from tractor pulls to truck shows! Check the website for details.
Perched in the corners of four counties, The Showcase of Citrus is just 15 minutes from Walt Disney World. You can pick your own fruit, feed and visit the farm animals, and ride the 4X4 Monster Truck, which all ages love! These massive trucks give you a safe ride through woods, a grove, and a swamp where you'll ride in the water! See alligators, snakes and even a zebra!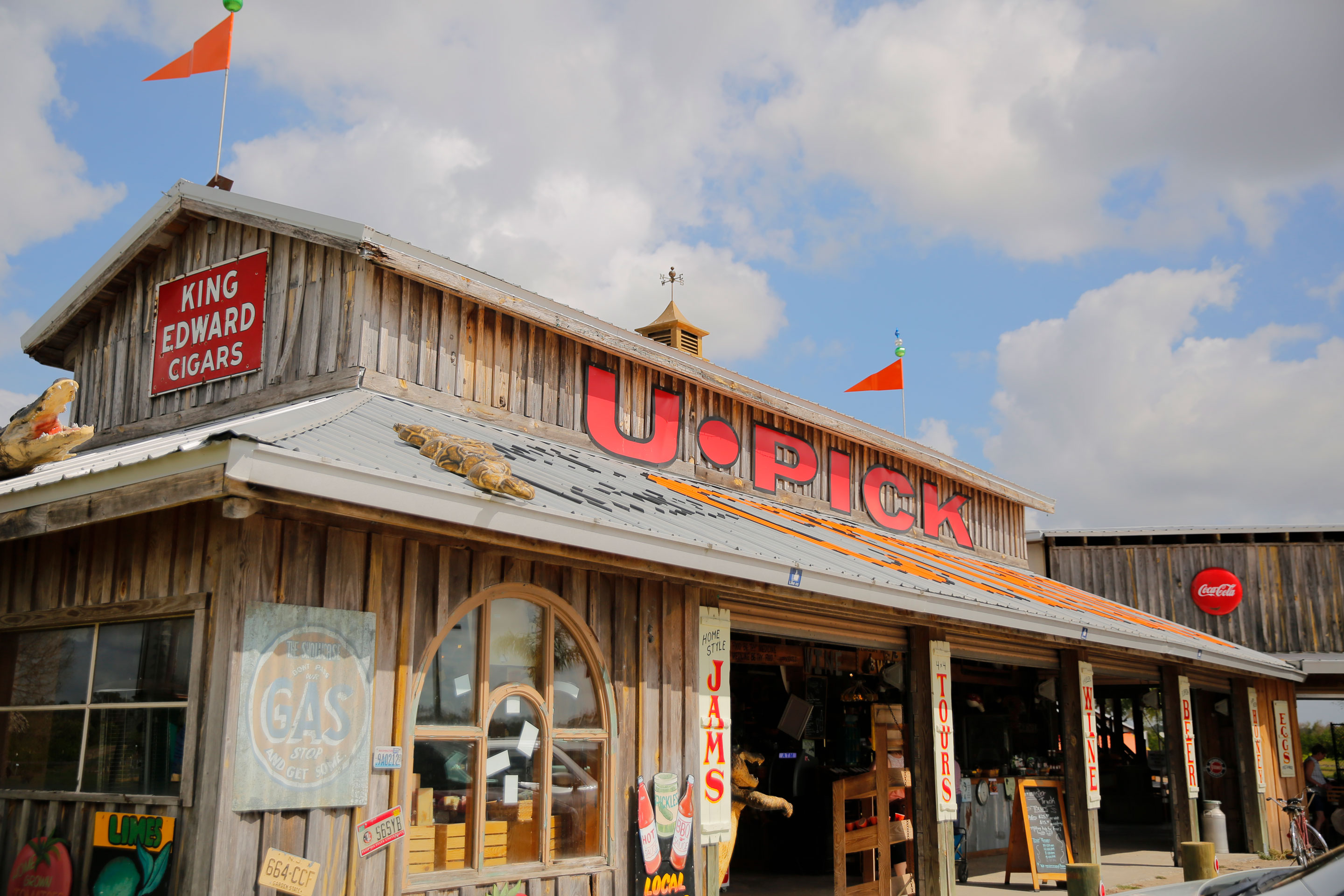 There's also a gem mine, which real treasure ore. Kids can search and find arrowheads, crystals, shark's teeth, and even gems like amethysts. It's also a great lesson in science and geology that's fun to learn. Kids go home with a treasure they can keep forever.
Santa's Christmas Tree Forest is open April 13-14 for the Bunnies & Breakfast ($30) event. This includes all Jolly Acres Plus activities and more. Adults: $20. There's also an Easter Egg Hunt & Festival April 13-15 ($7 per person, with age 2 and under free). This includes a hayride and Jack's Barnyard interactive zoo.
Pick Your Own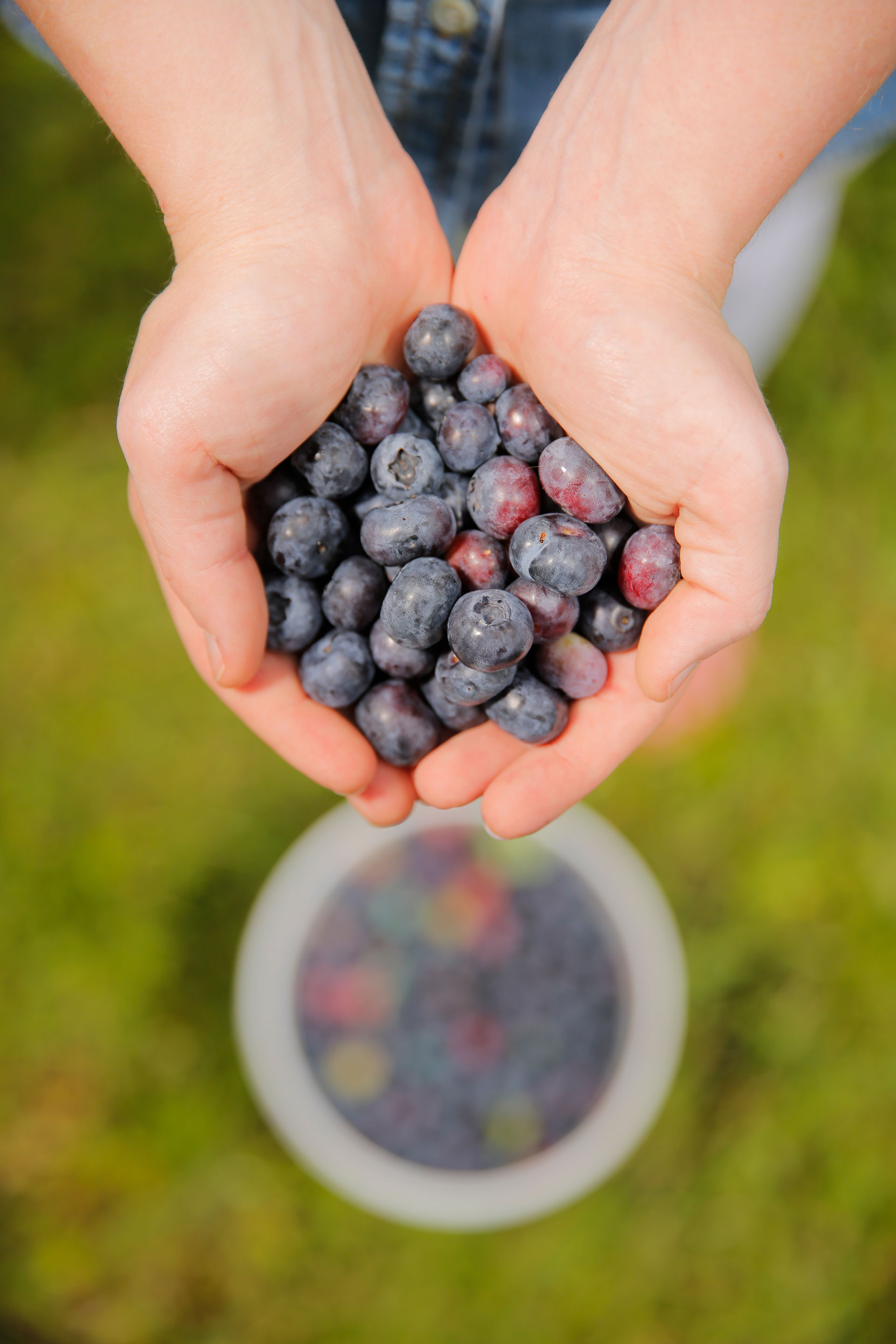 If you've never been on a real farm, make some great memories and pick your own fruit or vegetables at these Lake County farms. Blueberries are available April-June and you can pick your own at these great farms:
Atwood Family Farm
U-Pick Blueberries
25079 SE Highway 450
Umatilla, FL
352.630.0145
Blue Bayou Farms, Inc.
Organic Blueberries
8222 County Road 48
Yalaha, FL
352.324.3069
Blueberry Hill Farm Blueberries
Organic and conventional
5000 Berry Groves Road
Clermont, FL
863.944.1401
Far Reach Ranch Blueberries,
Christmas Trees & Special Events
1255 South Dora Blvd.
Tavares, FL
Green Acres Fernery & Citrus
Blueberries, Peaches
8635 High Street
Yalaha, FL
352.360.5445
(opening April 10)
Lake Catherine Blueberries
Blackberries, Pumpkin Patch
5849 Lake Catherine Road
Groveland, FL
352.551.4110
Heather Oaks Farm
4240 Christmas Lane
Lady Lake, FL
352.753.1184
(open Saturdays)
King Grove Organic Farm
19714 County Road 44A
Eustis, FL
352.489.2469
Friday, 4-7pm
Saturday and Sunday 8am-3pm
Open through May 26
(closes if items are picked out)
Sand Hill Blueberries
31614 Bottany Woods Dr.
Eustis, FL
Urban Farm, U-Pick
Hours: 9am-6pm
Southern Hill Farms
16651 Schofield Road
Clermont, FL
407.986.5806
Open every day but Monday 9am-4pm