Thrilling attractions, quaint trails, and tasty eateries are what make Orlando North so unique. Luckily, the fun doesn't stop there! By checking out the local farmer's market scene, you will be directly immersed in the thriving communities that make up Orlando North. Fill your bags with locally grown produce, handcrafted souvenirs, and walk away with memories that will leave you wanting to come back for more. Whether you're tagging along for the live entertainment or stocking up for a fresh-cooked meal, here are the top farmer's market picks in the area.
LAKE MARY FARMERS' MARKET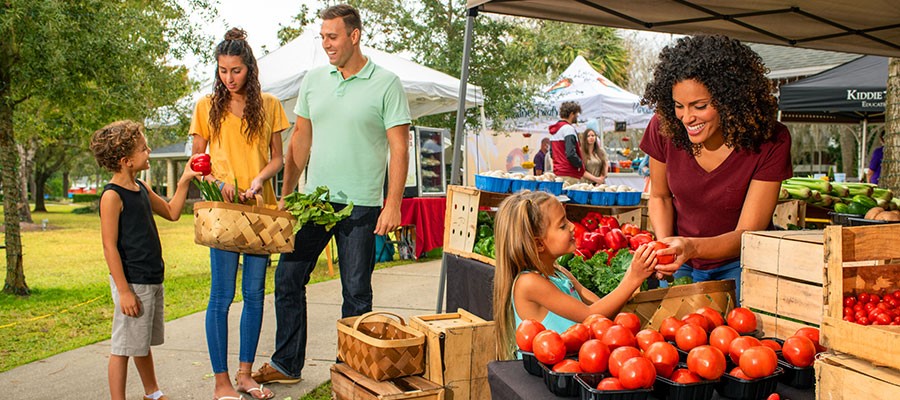 There's nothing quite like starting your Saturday mornings off with a breakfast pastry and a fresh-brewed coffee at the Lake Mary Farmer's Market. Stroll the streets of downtown Lake Mary and discover why the locals love to call this place home. If you're looking to spice up your home decor or wardrobe, you will find an endless array of local artists who showcase and sell handmade jewelry and woodcrafts. This location is also dog-friendly, so bring them along for the ride and let them pick out their new favorite treats! Open from 9 am to 1:30 pm every Saturday, you can catch this market on the corner of Lake Mary Boulevard and 4th Street.
Location: 100 N Country Club Road, Lake Mary, Florida, 32746
ALTAMONTE SPRINGS MARKET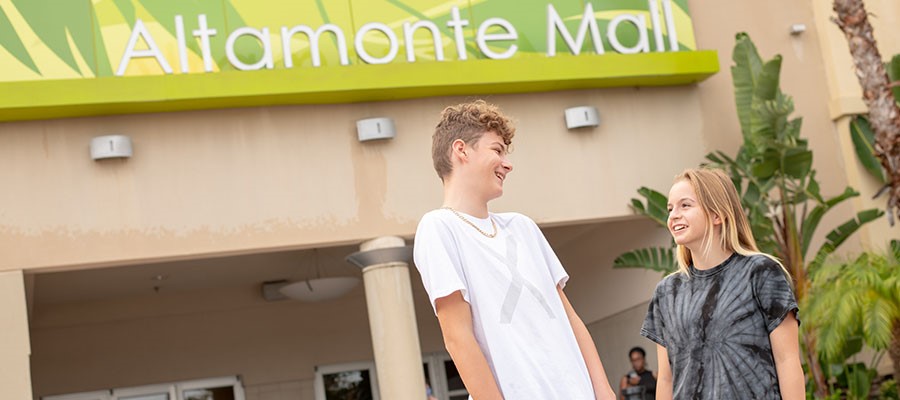 Florida weather can be unpredictable. This indoor market is perfect for those rainy summer days and for those looking to escape the heat. This all-day farmer's market can be found inside the Altamonte Mall and features everything from fresh produce, packaged goods, locally grown flowers, and handcrafted trinkets. Taking place every Sunday from 12 pm to 5:30 pm, this is one farmers' market that can fit into any schedule, rain or shine.
Location: 451 East Altamonte Drive, Altamonte Springs, Florida, 32701
CITY OF LONGWOOD FARMERS' MARKET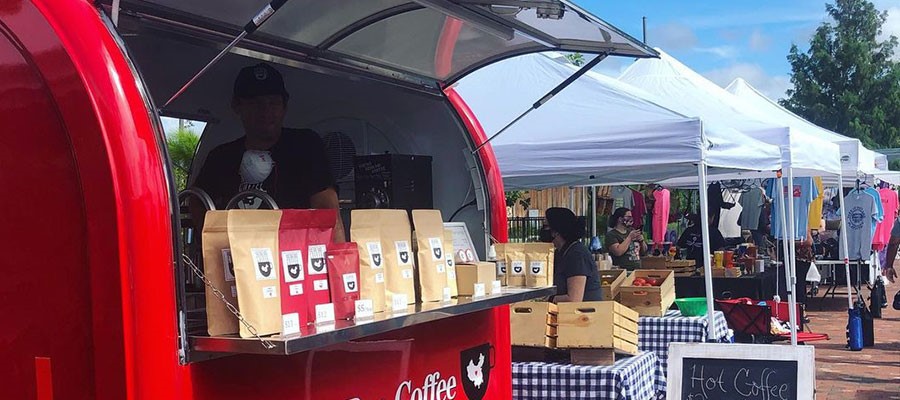 Beat the "Sunday scaries" by ending your weekend on the right note. The City of Longwood Farmer's Market is never short on fresh finds. Whether you're here to munch on hot foods from local restaurants or looking to enjoy an upbeat atmosphere, you'll be surrounded by the delightful smells of an eclectic bunch of local goods. From BBQ hot off the smokers, savory empanadas, kettle corn, fresh seafood, and even homemade candles, this market has it all. Gather your family and friends and come by from 9 am to 2 pm to see what it's all about!
Location: 311 Warren Avenue, Longwood, Florida, 32750
GOLDSBORO FARMERS' MARKET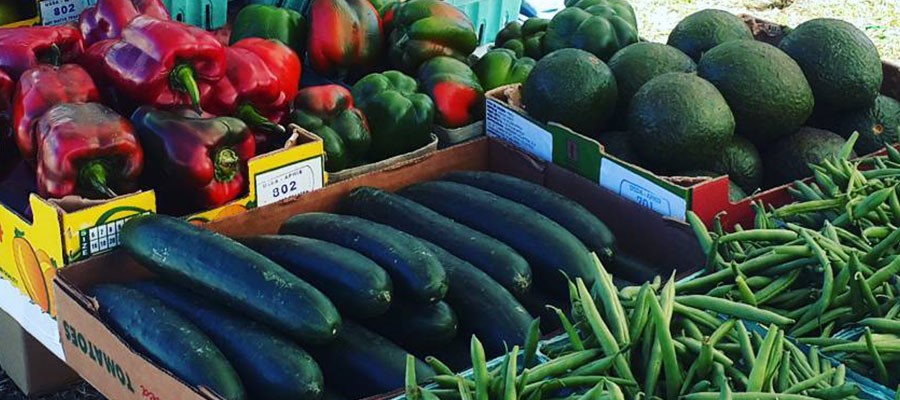 What better way to support the save-the-bees movement than a quick trip to the Goldsboro Farmers' Market for some fresh, raw honey? You'll find this Sanford market in the parking lot of Allen Chapel AME Church every Friday from 2 pm to 6 pm. Whether it's honey you're looking for or fresh greens, the Goldsboro Farmer's Market has a selection of just about anything you'd need.
Location: 1203 S. Olive Avenue, Sanford, Florida, 32771
SANFORD MARKETPLACE AT MAGNOLIA
Follow the old brick roads to Sanford Marketplace at Magnolia. This popular hub for food, drinks, jewelry, and artwork makes a great start to the weekend for friends and family alike. Grab a refreshing smoothie to start your stroll and check out the vendors that represent Sanford. Handpick your choice of sweet fruits including apples, peaches, plums, pears, cherries, blueberries, and more. Plus, stock up on snacks like yogurt, baked goods, jams, and jellies. This market in Downtown Historic Sanford is open every Saturday from 9 am to 2 pm.
Location: 230 East First St, Sanford, FL 32771
OVIEDO FARMERS' MARKET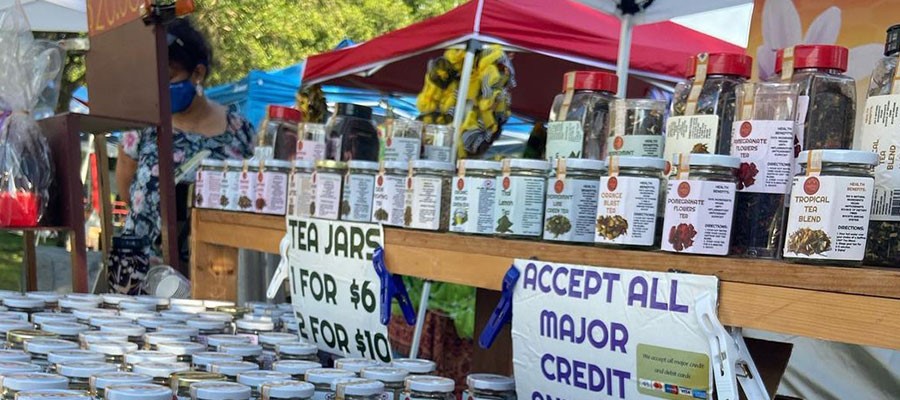 Keep your market outings exciting with a visit to the Oviedo Farmer's Market. This weekly event hosts over 35 vendors and steadily rotates artists each week. Get acquainted with potters, painters, photographers, and more. If you're searching for gift ideas, visit the crafters selling handmade soaps, creams, and beauty products for a local twist to an everyday product. Stick around for live entertainment or fill up on cakes, smoothies, sandwiches, or hot dogs. Even more, Oviedo Farmer's Market celebrated 10 years this August! So, join in on the festivities and find out what makes this market a community staple.
Location: 200 W Broadway St, Oviedo, Florida 32765
Mark your calendars and get ready for delicious delights. With so many farmer's markets in Seminole County, there's always a new vendor to check out. Ready to get an authentic taste of Central Florida? Snap a photo of your farmer's market trip and be sure to tag @DoOrlandoNorth!