Orlando Attractions Update – Much to the disappointment of aviation enthusiasts in central Florida The Fantasy of Flight attraction closed in 2014. It appears though that after some re-organization things have got off the ground again in more ways than one.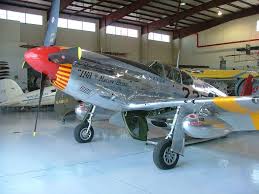 Fantasy of Flight Owner Kermit Weeks announced the opening of the scaled-down museum. "We want to allow the aircraft-loving public the opportunity to reconnect while we continue to create and design the next iteration of the Fantasy of Flight attraction. While there won't be a restaurant, restoration tours, aircraft-of-the-day, ropes course or immersion environments," Weeks said, "for the plane enthusiast, there will be as many planes as we can comfortably put on display."
Housed inside the former Maintenance Hangar, guests will be able to get up close and personal with some of their favorites including the 1944 B-24J Liberator, 1945 North American P-51D Mustang and 1945 Grumman Duck. Waldo Wrights Flying Service will also be back offering bi-plane rides for an additional fee. The museum will be open 11 a.m. to 3 p.m., Friday through Sunday seasonally now through April 26, June 19 to Aug. 2 and Nov. 20 to April 10, 2016. (The museum will be closed on April 11, 2015 for a private event.) Operating hours and dates are subject to change, so call ahead before hitting the road.
Fantasy of Flight is located just off Interstate 4 (exit 44) between Tampa and Orlando. General Admission rates are $12 for adults, $10 for seniors 55 and over and $8 for children ages 6-12. Children 5 and under are free.