It happens every fall – well, at least in Central Florida. Floridians, when compared to the rest of the United States, live their lives in reverse. During the heat of the summer, most Floridians tuck away inside their air-conditioned homes when not enjoying some water-adjacent activity.
But when the rest of the world hides away in Fall and Winter, those in the Sunshine State run outdoors to enjoy the perfect weather. In fact, when the first cool mornings of Fall happen, you can almost hear the cheers echo in the streets.
When you mix our love of the outdoors with our great weather, Central Florida's Polk County has plenty to offer. From wetlands to walking tours, and outdoor adventures to world-class golf course resorts, head to Central Florida.
Circle B Bar Reserve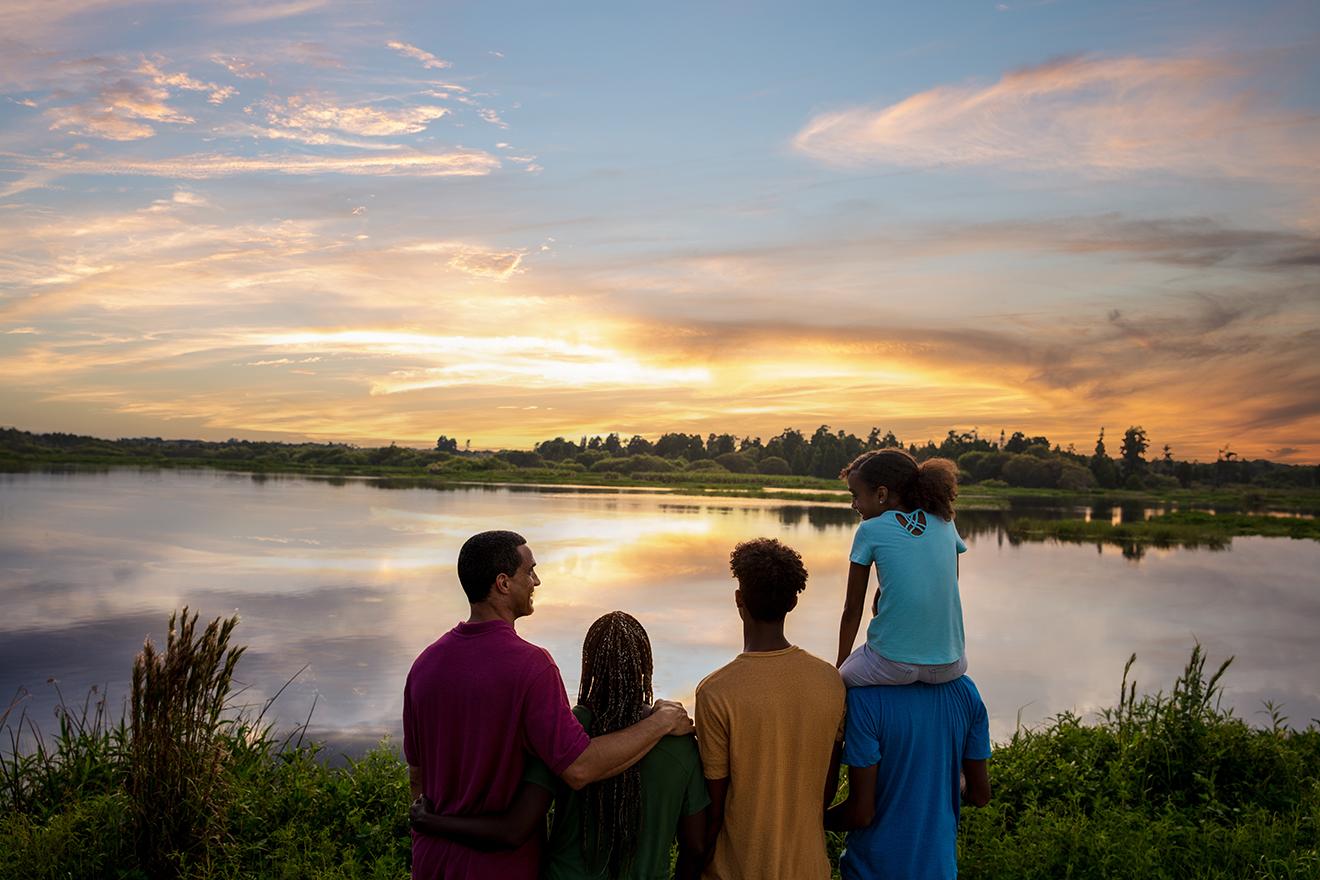 From blazing red and orange sunrises over Lake Hancock to soaring bald eagles and rustic trails that slice through authentic swathes of Florida flora, Lakeland's Circle B Bar Reserve is known as one of the best places to see wildlife in the nation. It's the perfect place to enjoy Florida's fall and winter weather.
With more than six miles of trails, there are plenty of choose-your-own-adventure options. The trails are easy to walk in – just make sure you wear closed-toe shoes. Or opt to tour on two wheels by traversing this slice of nature by mountain bike. Just make sure to pay attention to the main attraction, alligators.
If the state's most popular reptile is on your must-see list, this is perhaps the best place to observe them in the wild. Comprised of nearly 1,300 acres, the park has numerous trails, with the most popular being, without a doubt, Alligator Alley.
The trail runs along alligator-inhabited Lake Hancock, and the star attractions may be observed at a distance from shore or from any of the numerous piers. The alligators here cover the entire life cycle – you'll see them ranging in size from mere inches to nearly as long as your average hatchback car.
With all the alligators around, it's the perfect place to bring a camera – but don't miss out on everything else around you. Circle B Bar Reserve, with a series of well-maintained marked trails of different lengths, provides countless opportunities for photographers and painters looking to capture the beauty of nature. The tremendous bird population includes a variety of wading birds, waterfowl, ospreys, and bald eagles.
Lake Hollingsworth and Florida Southern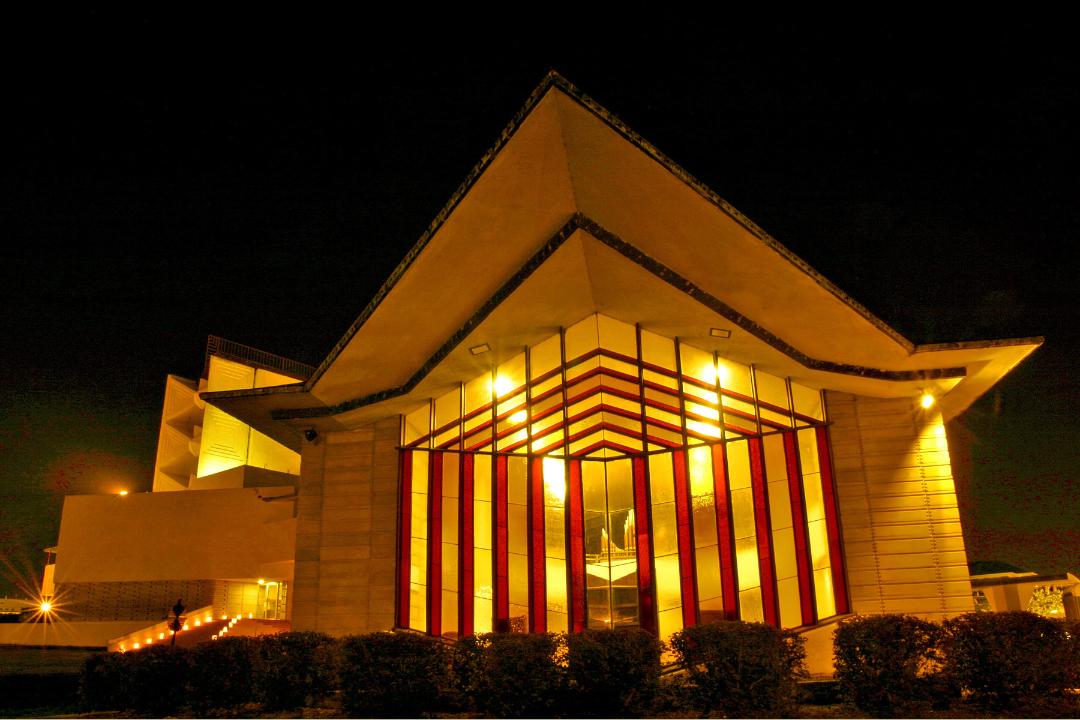 If you prefer your walks a little less on the wild side this fall and winter, about 15 minutes away you'll find Lake Hollingsworth, dubbed the 20th most popular running route in the United States by Under Armour. Found in the spiritual heart of Lakeland, the almost 3-mile path around the lake is nearly always busy, but never full. Cyclists, folks on rollerblades, runners, and walkers are all welcome. Friendly nods and hellos are frequent.
Wildlife is abundant in the lake, including plenty of aquatic birds and plant life. Playful families of otters can be seen, but only in the quiet of an early morning. Rabbits skitter through the nearby bushes.
But half the scenery is on the other side of the road on one side of the lake, the campus of Florida Southern College. Designed by the fabled American architect Frank Lloyd Wright, it is not only the largest example of his work but the southernmost example as well. Now more than 80 years after then-campus president Ludd M. Spivey convinced Wright to construct his "College of Tomorrow," architecture enthusiasts from around the world still travel to Lakeland to see this collection of the architect's work.
Envisioning the campus rising out of the ground, Wright dubbed it the "Child of the Sun." The buildings, constructed of concrete blocks with native sands and shells added, also have square pieces of glass embedded in the blocks. When struck by direct sunlight, the glass inside the blocks cast an array of kaleidoscopic beams throughout the inside of the buildings. Wright laid out the buildings in a manner inspired by the orange groves he walked through.
Still considered one of the country's most striking campuses, no matter if you choose to take a guided tour or explore on your own, you're sure to leave inspired. Don't miss the crown jewel, the Annie Pfeiffer Chapel, or Wright's recently brought-to-life piece of domestic bliss, the Usonian House.
Safari Wilderness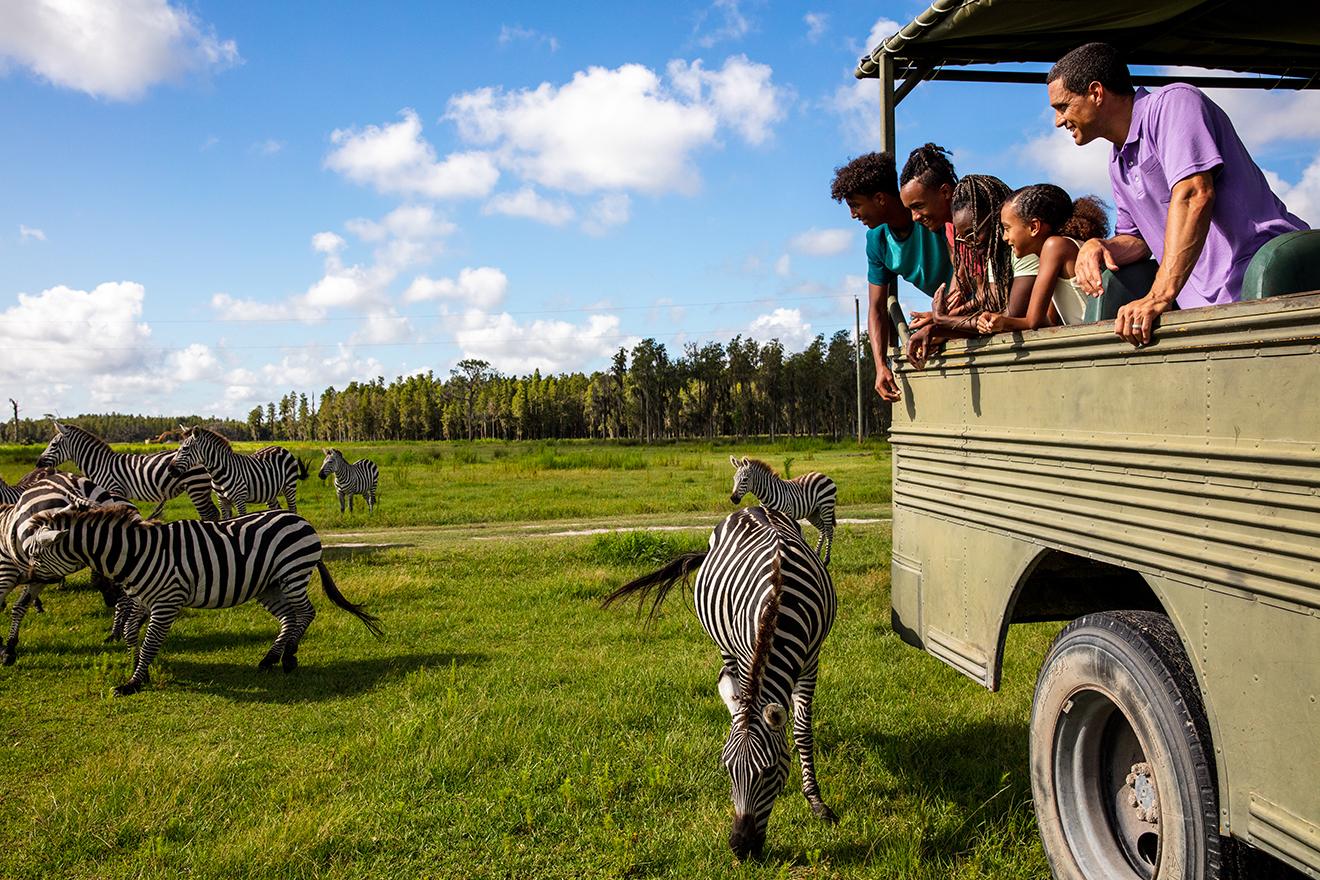 Lakeland may look like a quiet city in the middle of the state, but it does have its wildlife. In fact, it is so friendly it comes to you. Safari Wilderness, just moments from downtown Lakeland, is an African safari experience where Watusi cattle – the African version of the longhorn – still roam. Opened in 2012, the ranch – a 260-acre expanse – is not a zoo. The animals roam free: eland, water buffalo, and antelope mingle while lemurs dance away around their island home in the middle of it all. There are even breeds of hoofstock that are no longer found in the wild, such as the Scimitar-horned oryx.
Visitors have their choice of excursion types – safari bus, kayak safari, camel expedition, all-terrain vehicle safari, and a guided drive-through option. Most opt for the safari bus, which offers not only shade from Florida's intense sun but also allows visitors to enjoy those memory-creating up-close creature encounters. Many animals simply walk up to the bus, seemingly as interested to look at the passengers as the passengers are looking at the wildlife.
However, don't discount the other options. If you choose the guided drive-through option, you must make a reservation in advance. On the kayak safari, you'll navigate through freshwater areas for close-up encounters with wetland species such as Defassa waterbuck and red lechwe. Mid-way through the kayak safari, visitors navigate to the lemur island, where they can hand feed grapes to two different species of lemurs. If you'd rather your transportation be fur covered, the camel option will pair you with one of these loveable creatures for an unforgettable experience.
Safari Wilderness is located at 10850 Moore Road, Lakeland. For more information visit safariwilderness.com or visit our website, VisitCentralFlorida.org.
Streamsong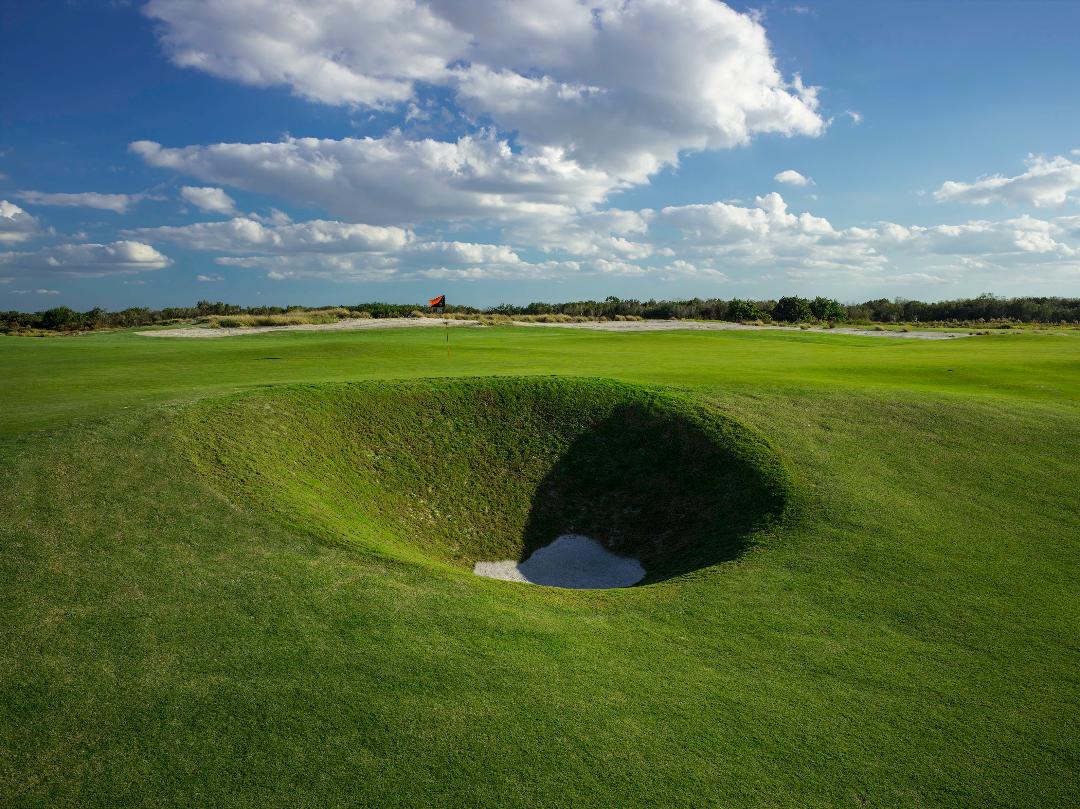 With more than its share of good golf courses – and quite a few great ones – fantastic golf abounds throughout Central Florida's Polk County, and fall is the perfect time to enjoy it. Home to more than 40 public access courses offering nearly 700 holes of golf, Polk County boasts one of the top golf course collections in the country, making it easy for golfers to find a course that suits their abilities.
When it comes to distinctive course design, the conversation begins with Streamsong Resort, the only golf destination in the world where golfers can experience three courses by four of the game's top architects. Built upon reclaimed phosphate mines, Streamsong's Red, Blue, and Black courses are atypical of Florida golf. Both the Red Course, designed by Bill Coore and Ben Crenshaw, and Blue Course, designed by Tom Doak, utilize natural contours, sand dunes, and native grasses to offer links-style courses of the British Isles. Meanwhile, the Black Course, designed by Gil Hanse, is a 300-acre, par-73 expanse featuring wide-open wavy dunes and hidden greens. Golf publications worldwide continue to recognize Streamsong's spectacular courses. Golf Magazine ranked both the Red and Blue courses in the top 15 for 2016-2017, while Black was named "2017's Best New Course" by the same publication.
Coming soon will be The Chain, an 18-hole, 3,000-yard Bill Coore and Ben Crenshaw design – the same pair created Streamsong's Red Course – with a twist: there will be no par.
Holes will range from 90 to 275 yards, and the focus will be on beating your buddies, not the scorecard. Following the hottest trend in golf, match play, The Chain will even lack tee markers, making this round of golf truly a head-to-head competition that will lean into the fun, versus the form, of golf.
With so much to see and do, go to VisitCentralFlorida.org or call 1-800-828-7655 to plan your fall and winter vacation in Central Florida's Polk County. Once you are here, start your vacation with a visit to our Welcome Center to find more area information, discount attraction tickets, and even locally-produced honey.