Mark Woodbury, CEO of Universal Destinations & Experiences, has revealed new details about the planned Universal Epic Universe theme park, which is scheduled to open in 2025. He stated that the new park is the "most technologically advanced park" yet for Universal. This park will also usher in the use of "facial recognition, photo validation technology" that will allow guests to have a "frictionless experience" at this park, as well as at the company's other parks in Orlando.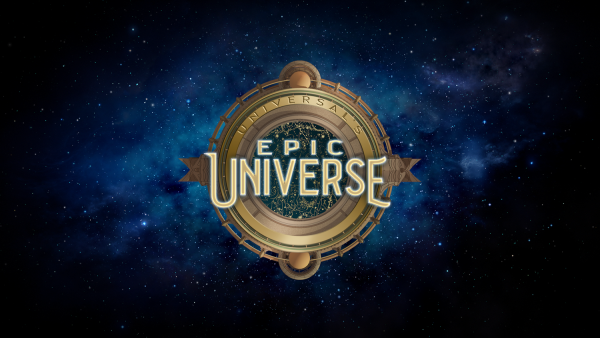 "It's the most technologically advanced park we've ever done," Woodbury said. "And that speaks to both the attractions themselves, the next generation of robotics drone technology, all the way through to the guest experience. The full guest journey is really being taken to a whole new level."
The park itself will comprise "four themed lands" that are based on "powerful, trip-driving intellectual property." One, which has already been announced, will be Nintendo Land, which will have a bigger footprint in Florida than it does in Japan and in Hollywood.
The four "lands" will surround a central hub, which will be a "lush landscape" with attractions and food service, which Woodbury said will differ from others and "bring the park back into theme parks."
In creating the park, Universal drew upon its existing immersive experiences, such as Harry Potter World, and also looked for a way to extend the amount of time visitors spend cumulatively at the parks in Orlando. The goal with Epic Universe, in addition to Universal Studios Florida, Universal's Islands of Adventure, Volcano Bay water theme park and its CityWalk, is to get visitors to stay for a full week.
"That became an opportunity for us to look at, how do we expand visitation to the Orlando market that would garner us a full-week vacation? Right now, we get a good three days," Woodbury said.
Universal is also adding 2,000 more hotel rooms for Epic, and the park will have "unprecedented" hotel integration into the park experience, Woodbury said. A fleet of electric buses will transport guests to the site, which is about 3 miles from Universal's "North Campus" in Florida.
As for how Universal will manage the anticipated demand, after seeing high levels of interest for existing attractions such as The Wizarding World of Harry Potter and Super Nintendo World, Woodbury said the company has "a good handle on it" thanks to new technology.
"We have the benefit of new technology that we're deploying in terms of managing ticketing, revenue and revenue management across each of those platforms," he said.