Summers on the Space Coast are truly out-of-this-world. From June to October, the waters of the Mosquito Lagoon, Banana River, and Indian River Lagoon come alive with bioluminescence. Glittering dinoflagellates and pulsing Comb Jellies, create mystical light shows that you can see for yourself when you embark on a kayak excursion from one of the many guided tours here on our coast. This natural phenomenon is an inexplicable experience that you'll have to see to believe. If you've never witnessed water shining like the stars in the night sky, book a summer trip to the Space Coast now and cross one more thing off your bucket list.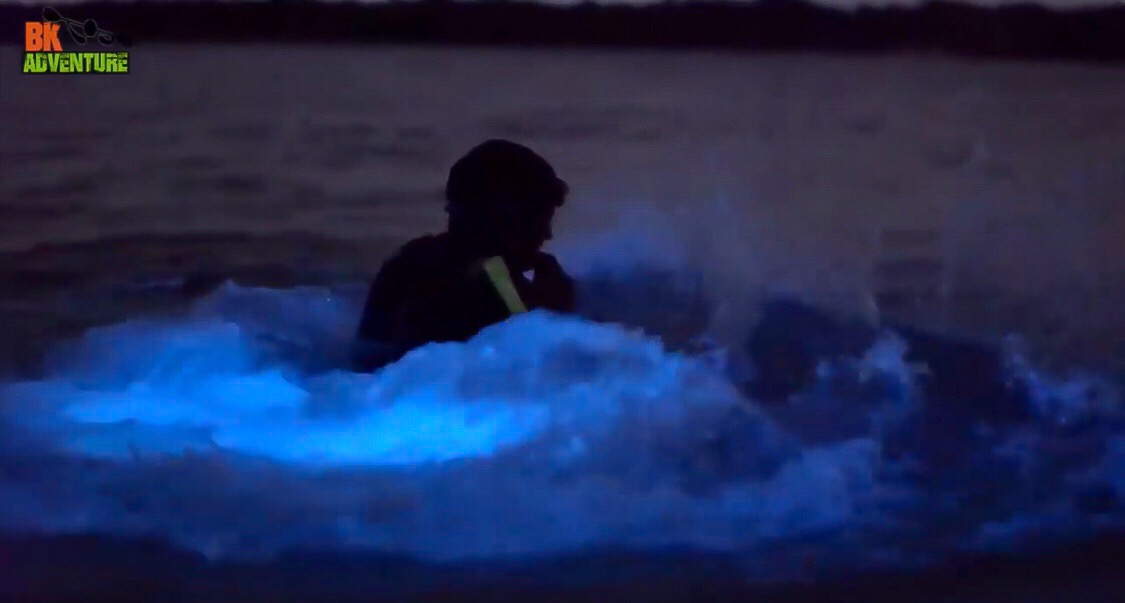 What's Bioluminescence Like?
What Causes Bioluminescence?
Anything and everything that comes in contact with the bioluminescent dinoflagellates in the Lagoon emits a green-blue glow you'll never forget. Every stroke of the paddle, every move made by the mullet, manatees, and dolphins below the surface becomes a mesmerizing spectacle that you can only experience a few places in the world.
Peak bioluminescence season is between July and September, and the best time to book one of these tours is during the New Moon -although it's still unforgettable no matter what phase the moon is in.
Bioluminescent Tours on the Space Coast
Kayak tour operators gear up for bioluminescence season every year. And any tour you take will be the best, most memorable, part of our Space Coast summer vacation. Knowledgeable guides take you through various parts of the lagoon to secluded spots they know the fish and wildlife are resting. When they are startled by your group, an explosion of activity lights up the water and reveals the magical world just beneath the surface. You'll never experience something quite like it.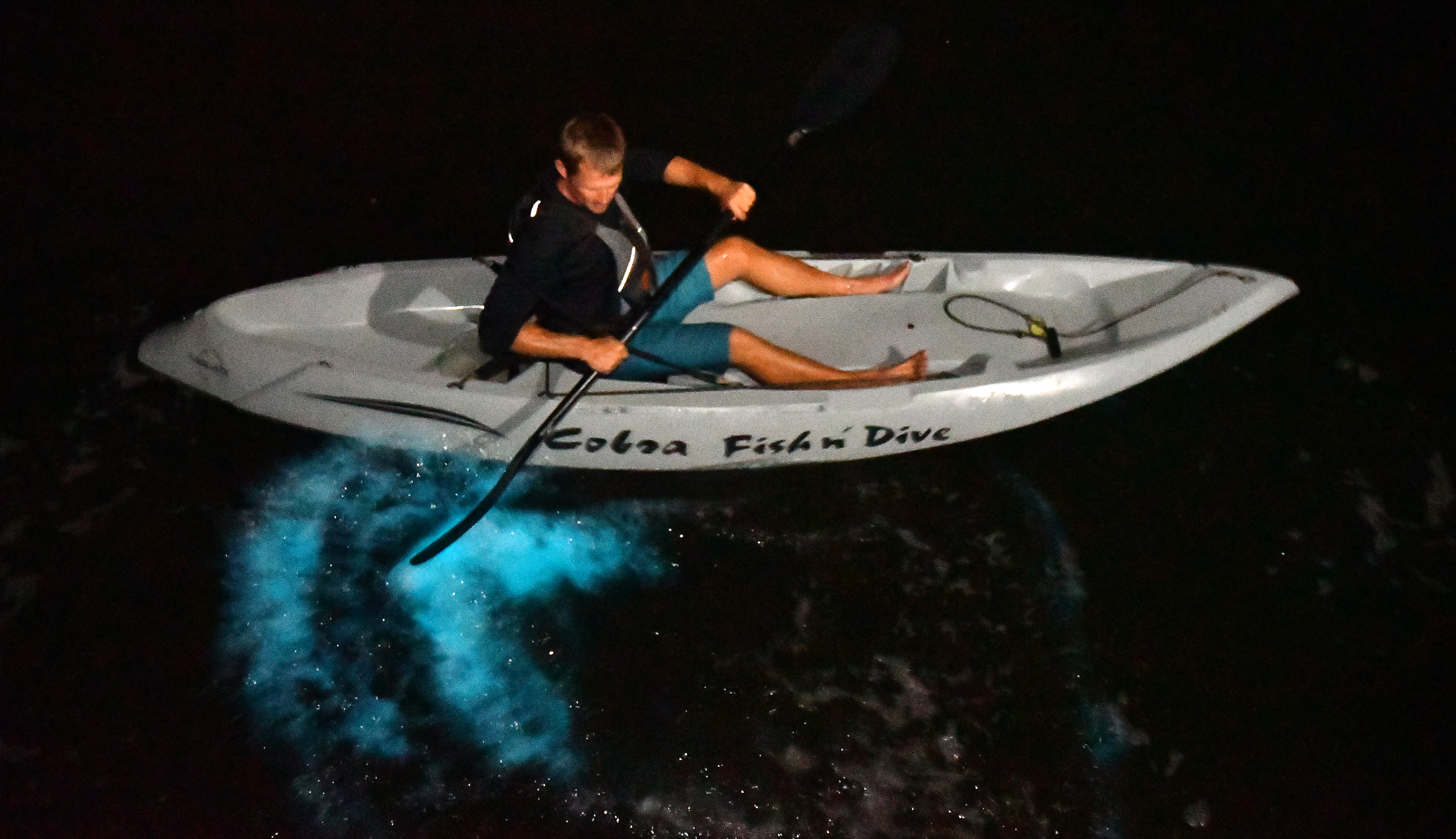 Check tour availability with each operator, and make sure you book your excursion in advance. They will sell out!
• Fin Expeditions
• BK Adventures
• A Day Away Kayak Adventures
• Cocoa Kayaking
• Calypso Kayaking
• Adventure Kayak of Cocoa Beach
• Wildlife Watersports
• Sobe Surf
• A1A Beach Rentals and Outdoor Center
• Banana River Boat Tours
• Paddling Paradise
Some other travel tips to consider when planning for a bioluminescence experience:
• Bring and wear insect repellant, the Mosquito Lagoon lives up to its name.
• Know you will get wet, so dress accordingly.
• Bring a change of clothes for the ride back to your hotel or vacation rental.
• Bring bottled water, tours last about an hour.
Start planning now for a summer excursion to the Space Coast for truly one of the most magical getaways you'll ever experience.