It's the next best thing to your own private island.  If you're exploring Orlando or Tampa, you can't miss a trip to Caladesi Island State Park, a hidden Florida gem and one of the few remaining uninhabited islands along Florida's west coast. Accessible by boat only, this gorgeous barrier island feels like a private oasis and is the perfect place to unwind, have fun and enjoy a quintessential Florida beach experience. So escape to Caladesi Island State Park. You may never want to leave.
Traffic stops at Caladesi Island State Park – no highways, metro stations or parking spaces connect to the island – at Caladesi, it's just you and nature. The island is about three-quarters of a mile wide at its broadest point and about four miles long. Florida's famed sugar-sand beaches border the Gulf of Mexico side and mangroves border the inland side of the island. Sea oats, dune sunflower and beach morning glory color the dunes.
Things to Do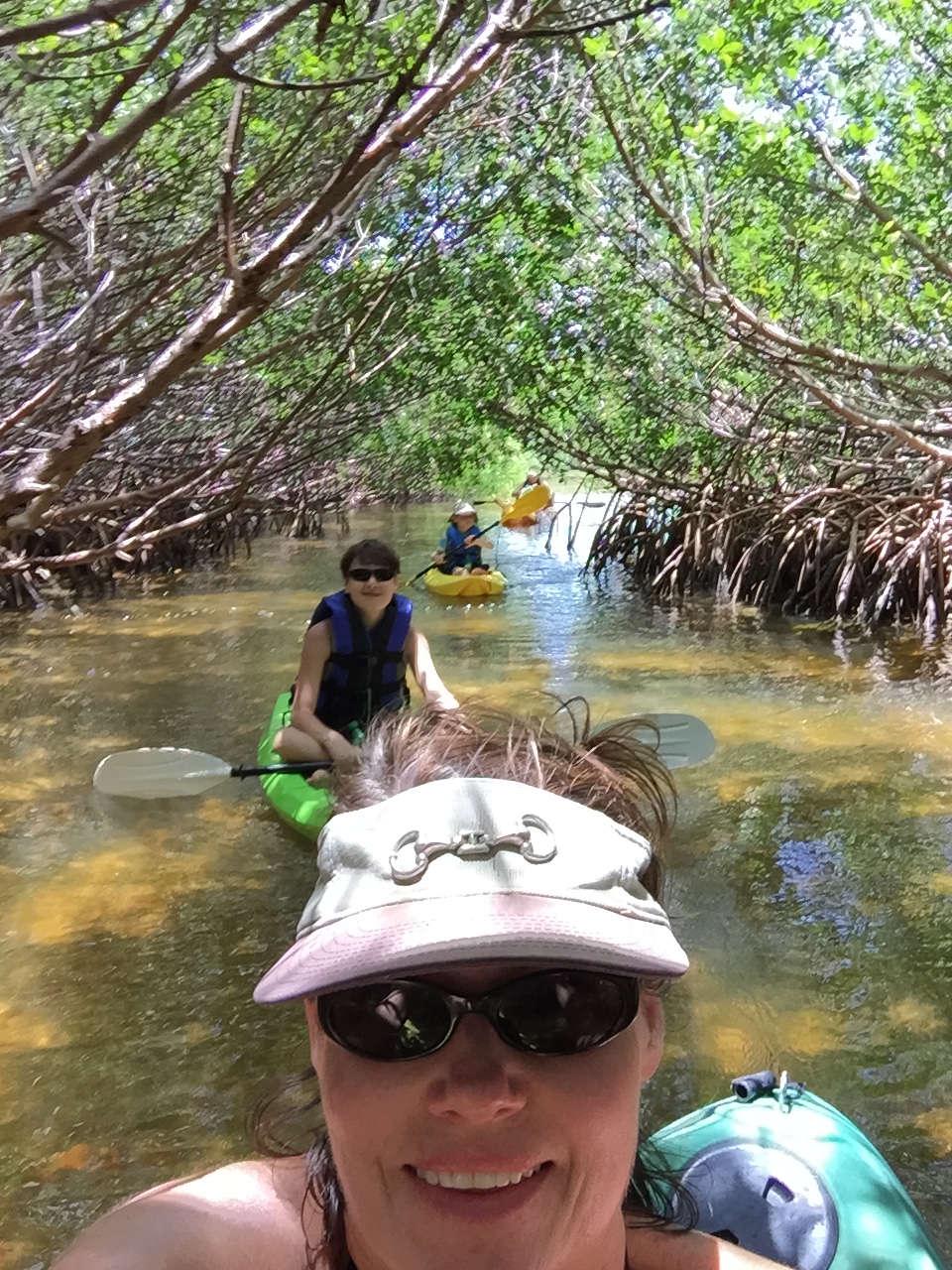 The beach at Caladesi Island State Park makes a fine playground for shell-seeking, surf-fishing, beach-walking, and swimming, but is also prime real estate for kicking back with a good book and watching the sun go by. You can bring your own beach supplies or rent chairs and umbrellas on site. Along the beach, you'll notice a variety of shorebirds hovering just above the surf, waiting to catch a seafood snack.
Beyond the beach, one of the best ways to experience Caladesi Island is to explore the sub-tropical paddling trail that begins and ends at the park's marina and café. For an island paddling trail expedition, explorers can rent kayaks at the park for $25 per person. Trail options include a one-mile or three-mile loop, passing through two unique Florida ecosystems– mangrove forest and seagrass flats.
Mangroves grow only in the tropics and subtropics and have a striking silhouette with attached vertical roots that make the canopy appear to grow on stilts. They are one of few trees that can survive at water's edge along a salty sea. The trees also provide a cool canopy of shade for paddlers who traverse beneath them. As paddlers emerge from the mangrove forest, they'll encounter shallow seagrass flats. These seagrasses are a favorite food source for manatees and sea turtles. Manatees winter in Florida and two sea turtle species – Loggerhead and Kemp's Ridley – nest on Caladesi and Honeymoon Islands. Visitors may also see dolphins, osprey, and other Florida wildlife.
Boaters can extend their island time into the night. The marina offers boat slips with water and electricity for daytime or overnight guests. Boaters can also anchor on the front side of the island.
Food & Drink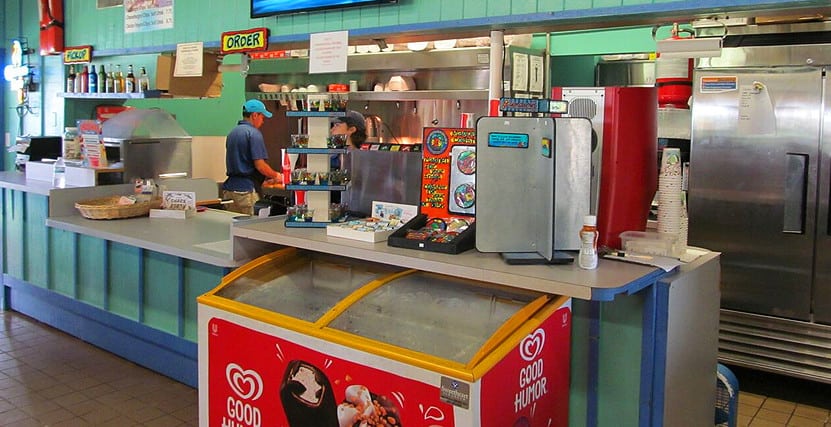 When you're ready for lunch, a pavilion and picnic tables provide perfect spaces for al fresco dining. The Café Caladesi serves casual beach fare such as fish and chips, burgers and fruit smoothies. The café also has a small gift shop stocked with island souvenirs. Tip: If your traveling companions include children, a playground near the picnic area provides a fun diversion.
How do I get there?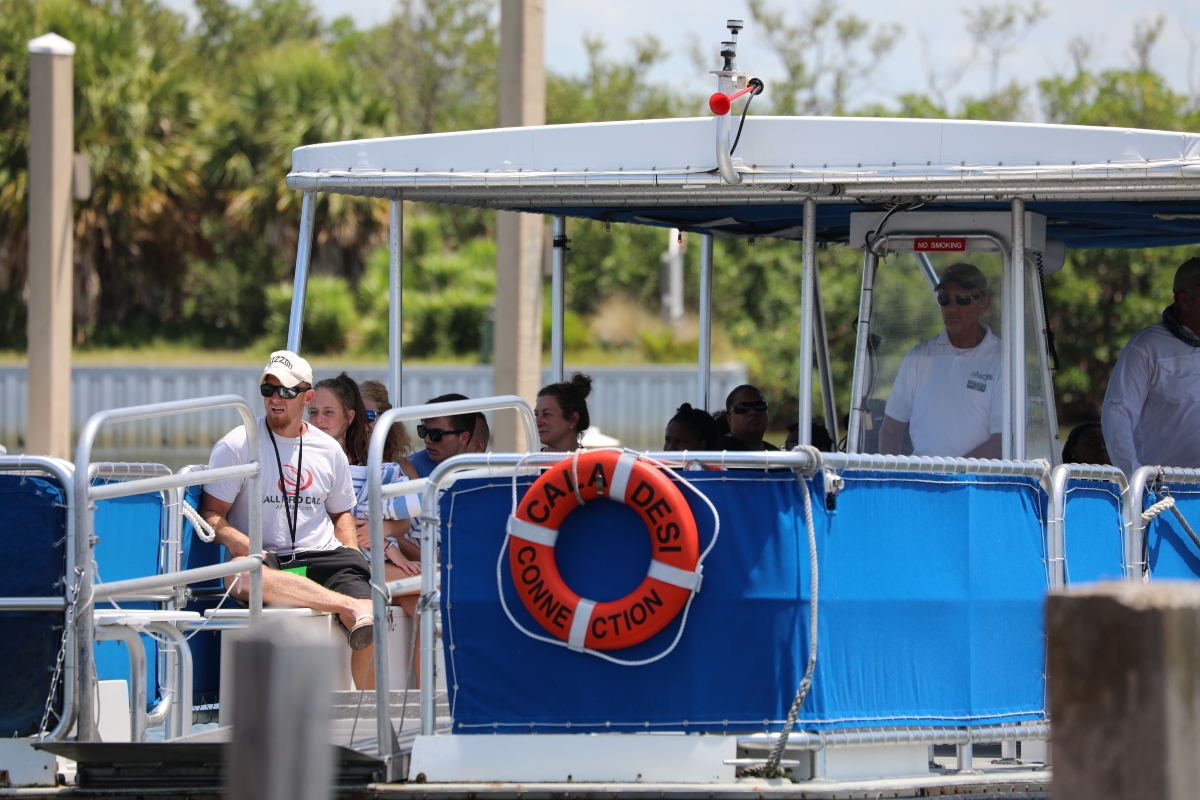 The Caladesi Island Connection ferry service leaves Honeymoon Island State Park every hour, beginning at 10 a.m. Catch the Caladesi Connection ferry at Honeymoon Island State Park to get to Caladesi Island. Entrance fees at Honeymoon Island State Park are $8 per vehicle (limit 2-8 people per vehicle), $4 Single Occupant Vehicle, and $2 Pedestrians, bicyclists, extra passengers, passengers in vehicle with holder of Annual Individual Entrance Pass
The Caladesi Connection ferry travels to Caladesi Island State Park for a four-hour stay. Ferry fees are $14 per adult, $7 for children ages 6 – 12 (Children 5 and younger ride free).  Please be aware,  no pets are allowed on the ferry.
Park Fees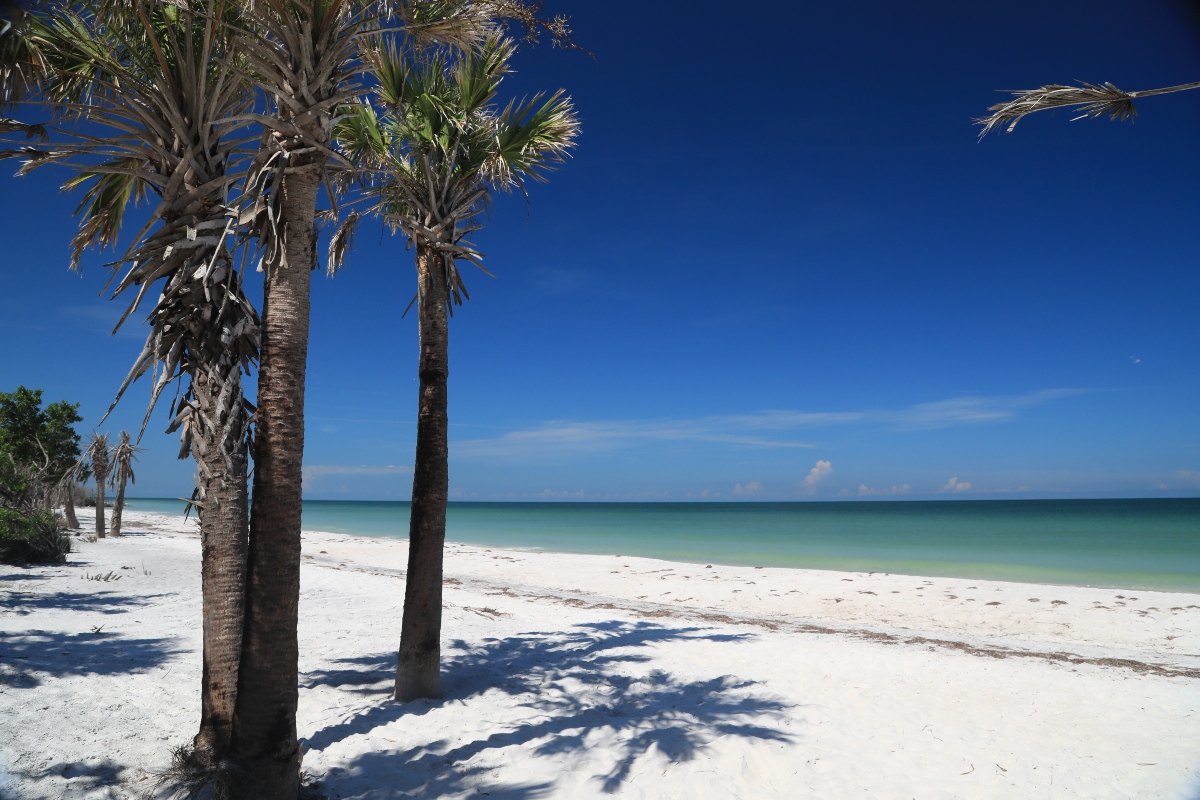 Because we understand it's important to know before you go. Admission is $6 per boat for up to 8 people, $2 for each additional person and $2 per kayaker.
When you're ready for island time, escape to Caladesi Island State Park. Explore Caladesi Island and 174 more Florida State Parks HERE.