It's Day Five in this totally Central Florida version of the 12 Days of Christmas, and it's time to go RV-ing with the fun folks of Revolution Adventures – who seem to have an Elf problem…you see, they've been elfing around at Revolution Adventures.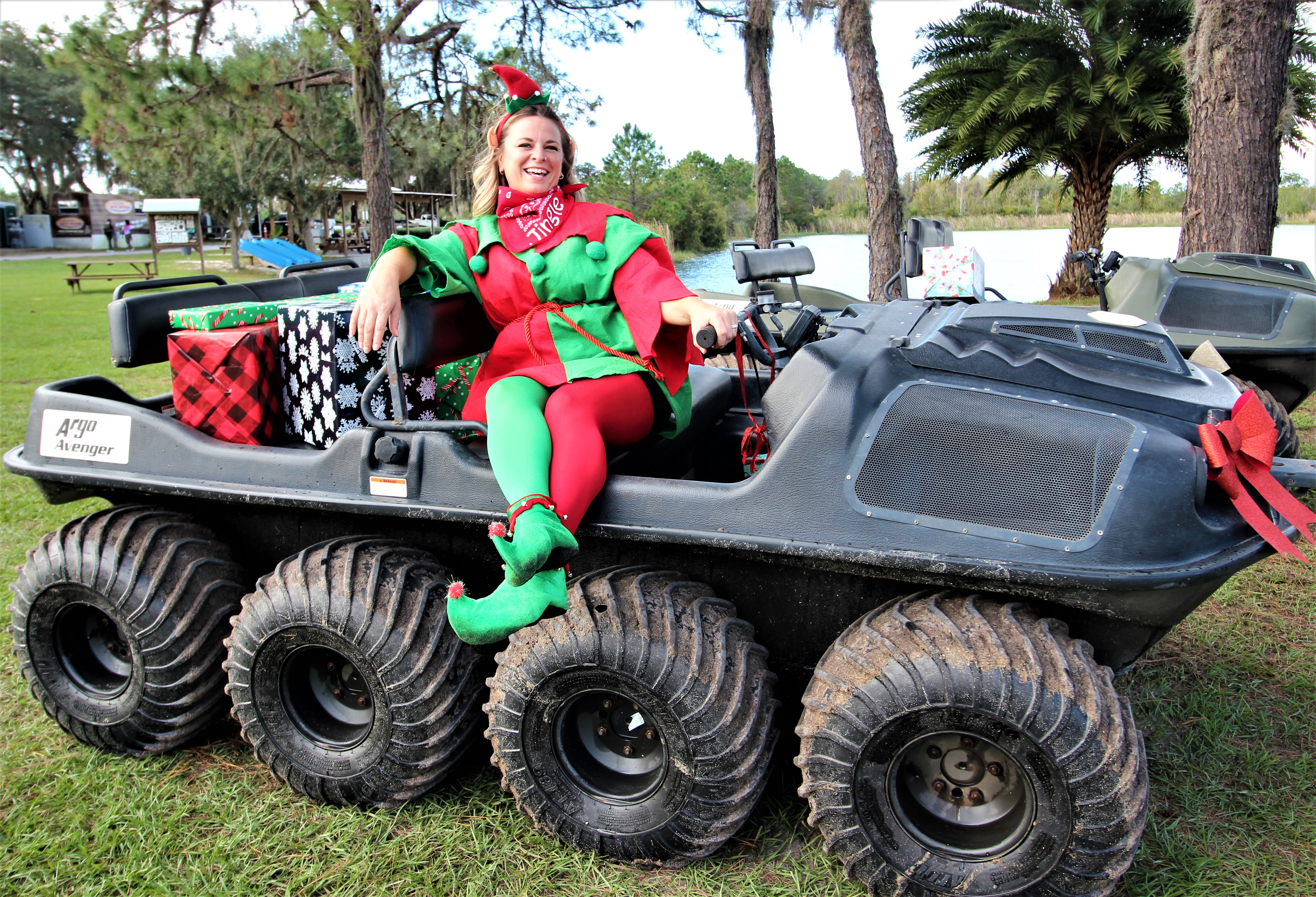 So Revolution Adventures' Holiday story goes like this. An Elf named Jingle was suspiciously looking around the property recently. Eventually, she came into the office with a Christmas request: could we assist Santa with his deliveries this year, as he is worried that, with all the extra sanitizing and distancing we have to do these days, he might not get all his parcels onto his sleigh.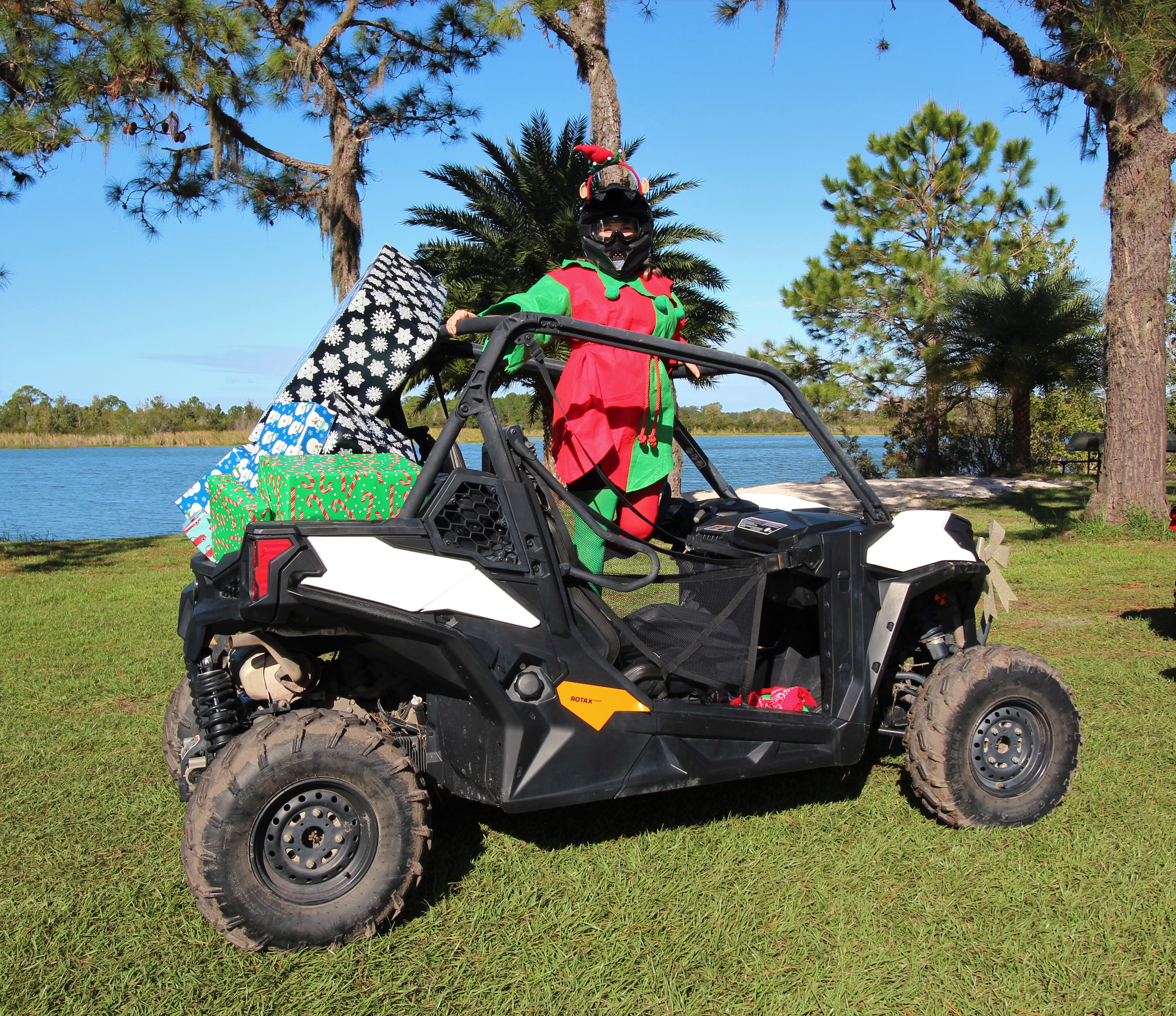 The reply? "Of course we can help!" Then they Jingle for five different rides on the ATVs ATV+, and the Mucky Duck to try each one out for size. She finally settled on the big Myakka 20-person vehicle and even recruited some of the guides to be reindeer to assist with Santa's big annual task.
"Lucky for Santa that Revolution Adventures has an assortment of different size vehicles and very talented guides, along with safe cleaning and sanitizing stations. And, as we have fully 230 acres to explore in our corner of Central Florida, we have PLENTY of space to be sure of proper social distancing!" said the Revolution Adventures "Reindeer".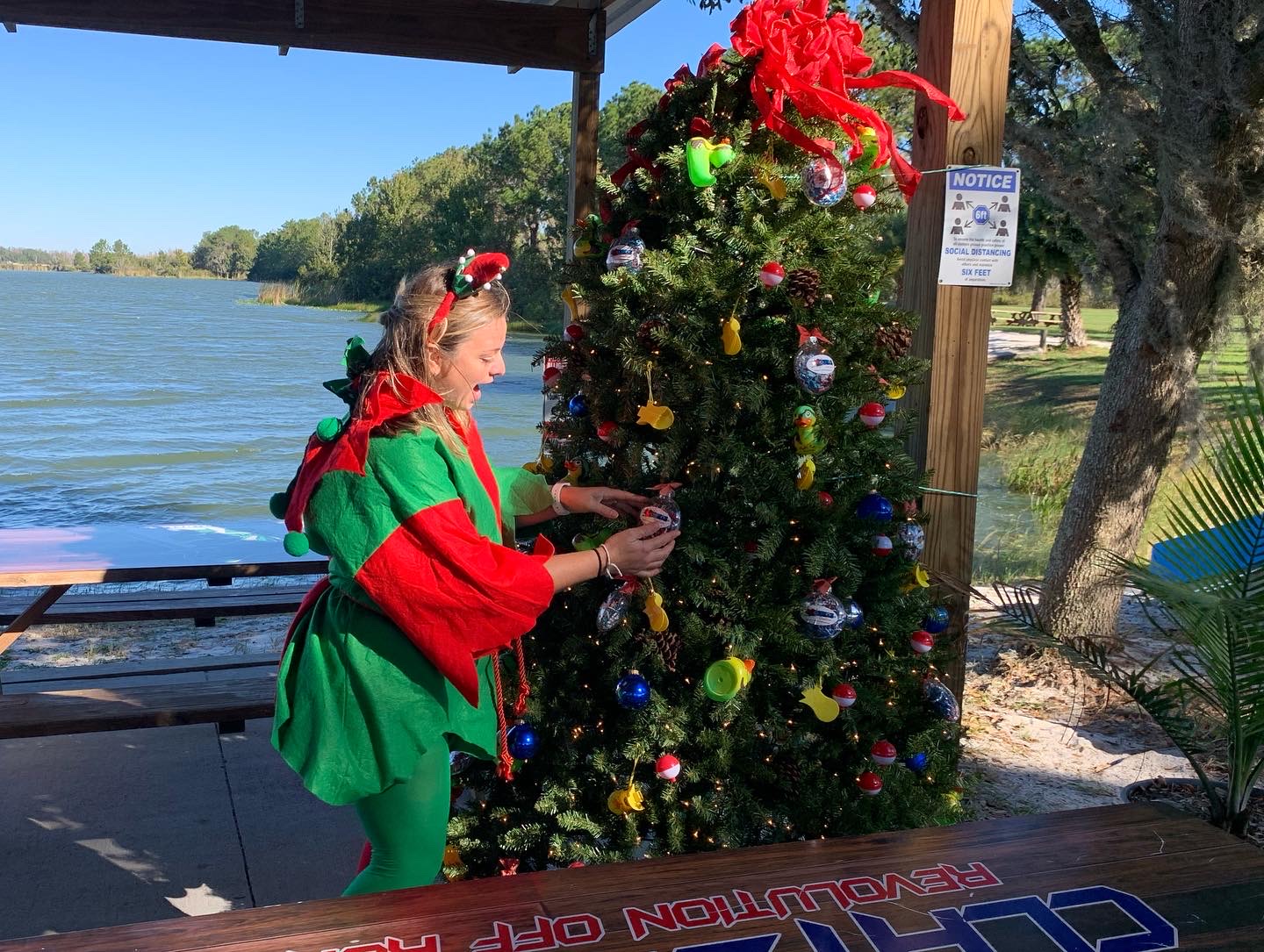 That's their seasonal story, and they're sticking to it. Lots of elfing around at Revolution Adventures. Plus, they continue to have all the outdoor fun you could possibly want, with each of archery, fishing, and clay shooting to go with all the motorized adventures, and they look forward to welcoming YOU to some Revolution adventures in 2021.
Happy Holidays, everyone!
For more details about Revolution Adventures, CLICK HERE.
To see more of Central Florida Tourism Collective's 12 Days of Christmas, click on the links below.
Day Four: Marlow's Tavern restaurants 
• The Central Florida Tourism Collective is a group of like-minded tourism interests united in wanting to give our followers & visitors a reassuring message of life here in the heart of the Sunshine State 
#SupportCFLTourism