The skyline of world famous International Drive is about to change very dramatically. After some long delays, the much awaited Orlando Starflyer attraction is finally going vertical. When finished it will be one of the tallest structures in Central Florida and officially the tallest Starflyer ride in the world.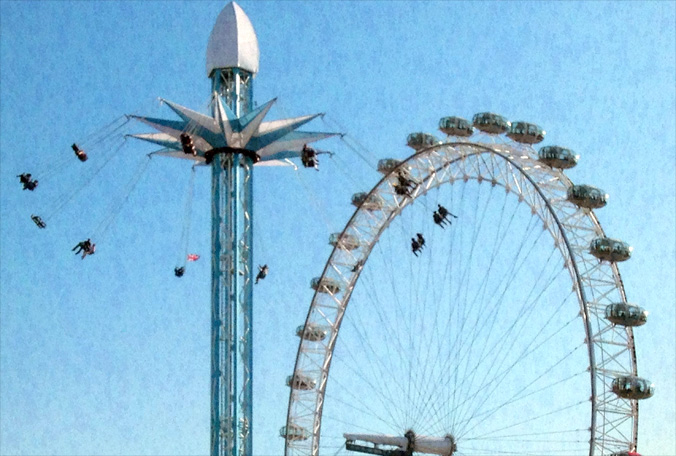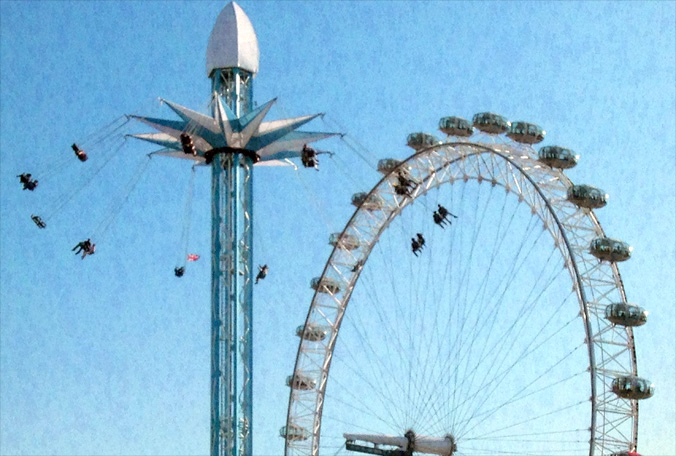 Clocking in at 425 feet tall, 25 feet taller than the nearby Coca Cola Orlando Eye, the Orlando Starflyer will only be 3 feet shorter than the Hyatt Regency Orlando Hotel (formerly the Peabody), and only 16 feet shorter than the huge SunTrust Center in downtown Orlando, the tallest building in central Florida.The opening date has been pushed back multiple times, but developer Unicorp has now confirmed that the swing ride will now open to the public May 11th 2018.
A large crane is now on site, and all tower pieces are assembled and are waiting to be stacked on each other with a large chrome turret on the top. Tourist staying in the I Drive Area should see the tower topped off within the next few weeks.
Once operating, the swing ride will offer open-air views unlike anything currently in Orlando. Riders will sit in rows of two with numerous belts holding them in place while their feet dangle. Altogether the attraction will hold 24 riders at a time. An impressive LED light system includes multiple rows of lights along the entire length of the tower, similar to those found on the Orlando Eye, and multiple lights on each seat.
At the base of the Starflyer Orlando tower, a 3,400-square-foot building is currently being finished. It will house a bar themed to the attraction, the ticketing office for the attraction, a Westgate Resorts timeshare sales office, and a dual Haagen-Dazs ice cream and Wetzel Pretzels shop. All the stores will have windows overlooking the ride.
Apparently we can expect to see testing on the new Starflyer start in April.