Dreamflight is a UK charity that changes young lives through taking children with a serious illness or disability, without their parents, on the holiday of a lifetime to Orlando, Florida.  Dreamflight puts smiles on young faces the like of which you've never seen before. That's why when the staff at OrlandoAttractions.com had to decide upon their charity of choice to raise funds for there was a unanimous decision. Orlando is a place where dreams come true – and these dreams in particular are something very special!
Fundraising For Our Charity Of Choice
It is our intention to raise money for Dreamflight in 2019 through sponsored events and by adding an option for Orlando Attractions customers to 'round up' their ticket order amount and donate the difference. Orlando is a destination we know very well indeed so this great cause ties in nicely to our everyday operations. You'll be able to follow along on social media when we announce these various fund raising efforts and hopefully lend us your support and a few dollars to boot!


Upcoming Sponsored Events – Please Give Generously!
1st Sponsored event of 2019:
Tom from
OrlandoAttractions.com
and a group of Friends have very kindly agreed to take part in the following event with all of their sponsorship being donated to DreamFlight…..go team!
Event title: Tough Mudder London West 5K

Date of event: 04/05/19

Where: Fawley, Henley on Thames, RG9 3AP

Who is taking part: Tom, Steph, Frankie, Anna, James, Jack, Sophie, and Tom Murphy from OrlandoAttractions.com
2nd Sponsored event of 2019:
Tom, Tony, Simon from
OrlandoAttractions.com
and Tony's partner Victoria will start off with a gentle 10k run. The Binfield 10k has over 600 participants and although we know this is no marathon….it will certainly be a test for the boys from OA!!!! Please give as much as you can to support us and our charity DreamFlight…..Thank you!!
Event title: Binfield 10k

Date of event: 19/05/19

Where: Binfield, Berkshire

Who is taking part: Tom, Tony, Simon (from OrlandoAttractions.com) and Tony's partner Victoria
What Dreamflight Does
Established in 1987 and operating annually since, Dreamflight believes that fun and joy are just as important as hospital visits and medical procedures – especially for children who perhaps can't wait long enough for the vital breakthrough they need or whose illnesses and treatments have brought pain and disruption to their lives and those of their families.

History of Dreamflight
Dreamflight was co-founded in 1986 by Ms. Patricia Pearce and Mr. Derek Pereira, both of whom worked for British Airways in the UK. Patricia had previously helped to organise a BA project, Skyride, which raised money to take underprivileged children on a one-hour 'Christmas party' flight. Patricia and Derek decided to go a step further and raise money to take deserving children to Walt Disney World, and Dreamflight was born.
Volunteer Staff
After recruiting dozens of volunteer doctors, nurses and physiotherapists from around the UK, as well as fundraisers and helpers from all walks of life, the first trip took place in November 1987. Dreamflight has operated every year since, and over 6,000 children have now taken part in their 'holiday of a lifetime'. The kids have an amazing time – hundreds of volunteers have their lives touched in ways they could never think of – and mums and dads get some well earned respite from being carers 24/7.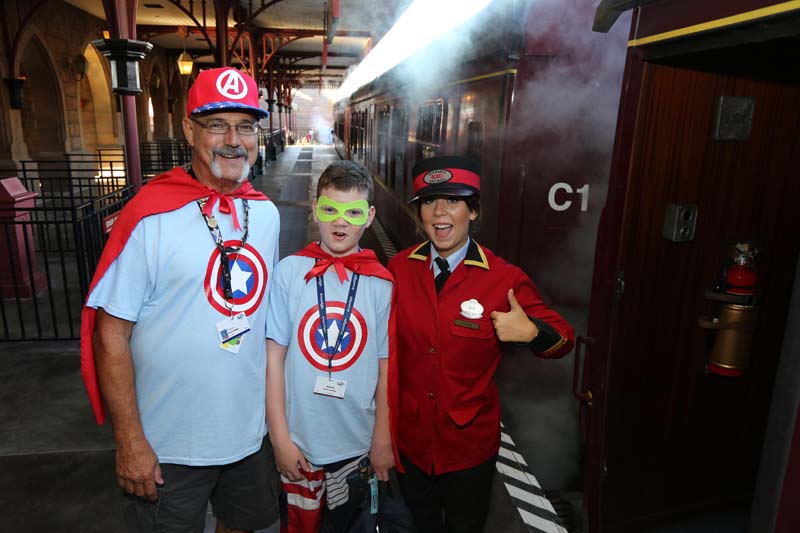 Registered UK Charity
Dreamflight is a registered charity in England and Wales (charity no 1117303) and Scotland (SC044892). It is governed by a Board of Trustees, and its day to day operations are managed by the Director, along with a small team in their Chesham UK office.
For more info go to https://www.dreamflight.org