The transition from summer to fall is usually a pretty subtle one in Florida. Considering it can still be 90 degrees, with the occasional strong thunderstorm and LOTS of sun, casual visitors can be forgiven for thinking it is still September, or even August at times.
But this year is different. This year, Fall is a truly noticeable – and highly golden – season of the year.
Happy 50th Disney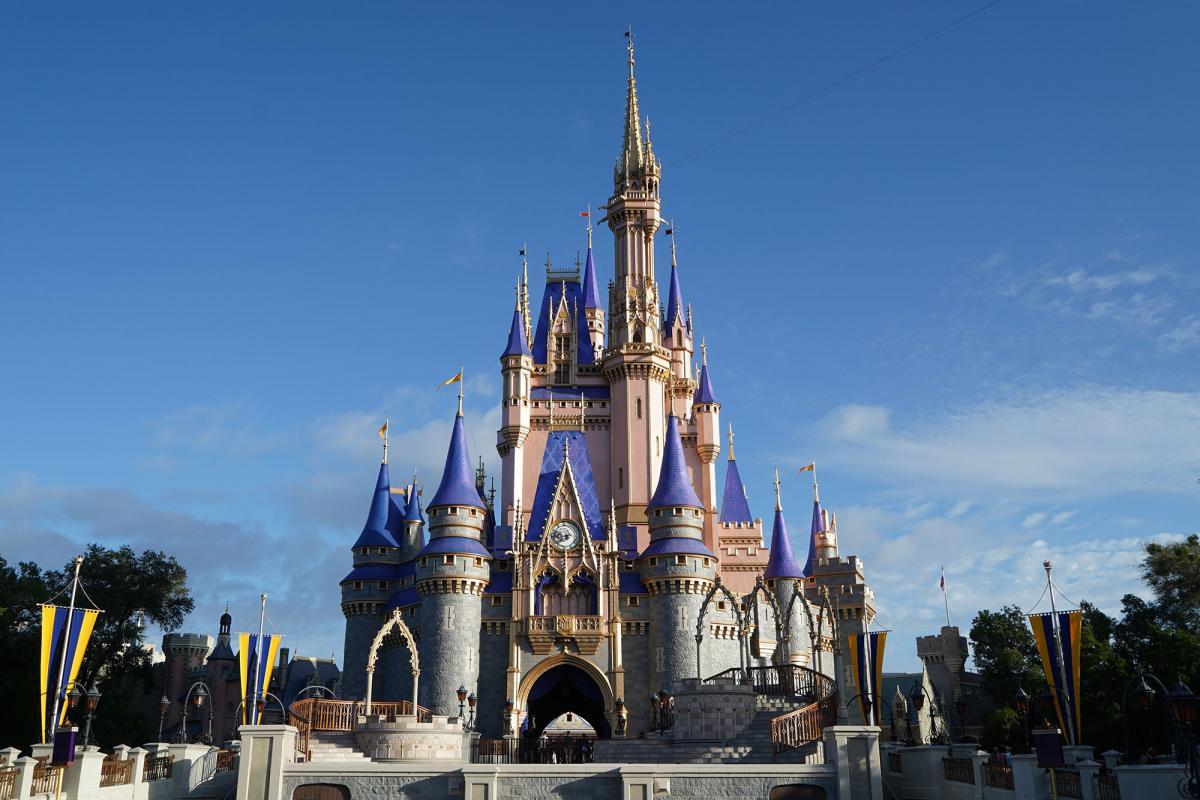 That's because there is a VERY special event that has just kicked off the official beginning of autumn in Theme Park Central, and, for once, gold isn't the color of the falling leaves.
Fifty years ago, a certain Mouse opened the doors to a whole new resort experience in Central Florida, and things have never been the same ever since. BUY TICKETS HERE
Yes, Walt Disney World is commemorating its 50th anniversary, and Orlando is in the travel shop window like never before.
Mickey and the gang have spruced themselves up, put on an array of new finery, and repositioned Walt's wonderfully creative world as Celebration Central, packed with new shows, rides, and other attractions fit for a significant anniversary.
All four Disney theme parks have been given a gold-hued makeover for the occasion, and both the Magic Kingdom and Epcot now feature major new attractions to go with some superb 50th birthday overlays.
The Magic Kingdom provides the heart of the celebration, centered on Cinderella Castle and a magnificent anniversary night-time show. Disney Enchantment is the entertainment in question, a glittering 16-minute spectacular of fireworks, lighting effects and movie projections that bring the Castle to life in a blaze of classic character highlights, all set to a magnificent soundtrack, with narration by Angela Bassett.
Additionally, the park features the several-times-daily Mickey's Celebration Cavalcade, making its way along Main Street and around the central hub, and part of the series of 'The Fab 50 Character Collection,' an array of golden statues dedicated to the likes of Lady and the Tramp, Winnie the Pooh, Donald, Daisy, Mickey, and Co.
Over at the Epcot park, there is a whole new 'land' to enjoy, as well as another nightly extravaganza of a show. Ratatouille is an expansion of the France pavilion in the World Showcase area and, as well as some traditional Paris theming and a wonderfully authentic Creperie, it features Remy's Ratatouille Adventure, a hilarious ride with the cartoon rat that provides a helter-skelter whirl through the kitchen of Gusteau's Restaurant and is sure to be a big hit with families.
The evening finale also now brings with it the must-see sensation of Harmonious, a gargantuan production launched from five immense barges on the central lagoon that combine to form a platform for a series of fountains, light projections, lasers and pyrotechnics. It is all overlaid by a specially-created musical score created by international artists performing well-known Disney songs, and it builds to an eye-popping crescendo of lights, water, and fireworks.
Like the other two parks, Disney's Animal Kingdom offers more of the Fab 50 Character Collection, including Pumba and Timon, Bambi, Simba, and the Finding Nemo gang – ideal discoveries for the Instagram generation. The iconic Tree of Life also becomes a nightly Beacon of Magic – like Cinderella Castle at the Magic Kingdom and Spaceship Earth at Epcot – with a series of special lighting effects that usher in the magic of nature.
Finally, Disney's Hollywood Studios offers more Character Collection statues, including those Star Wars icons R2-D2 and BB-8, characters from Toy Story, The Little Mermaid and The Incredibles, and, imaginatively, jazz musician Joe Gardner from the recent hit movie Soul, as well as its own Beacon of Magic. This latter is the daytime Twilight Zone Tower of Terror attraction that, by night, is transformed into a glamorous tableau of magical lights and film projections.
It all adds up to a magnificent anniversary presentation that truly brings all Disney's imagination and movie magic to life like never before. And there will be more in 2022 as well, as this particular party lasts for a full 18 months and there will be additional new attractions in the Magic Kingdom and Epcot parks.
Real Florida Adventures Shows You More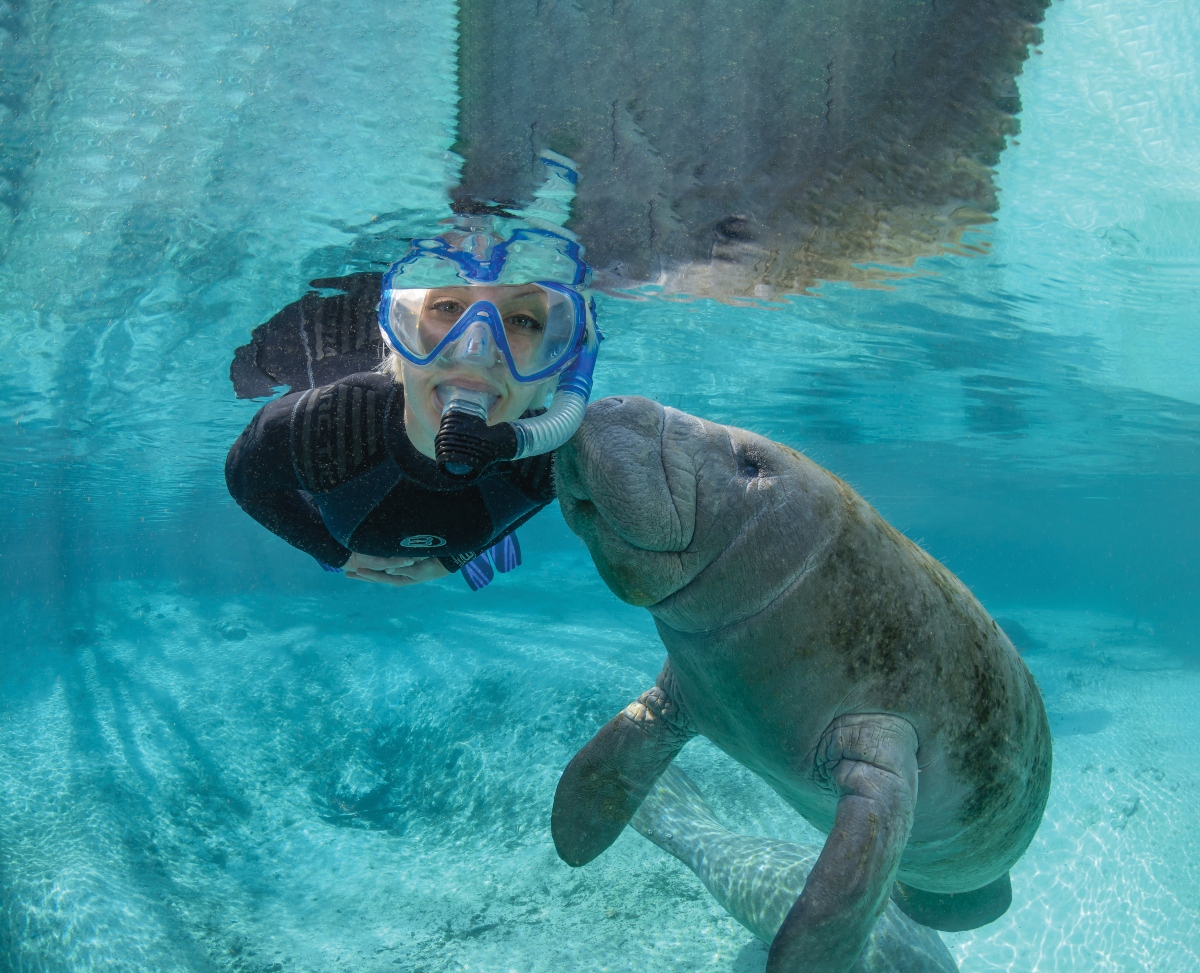 But, the theme parks – as creative and thrilling as they are – are still only part of the story of any Central Florida vacation. You still need to see and appreciate the beauty that stretches from coast to coast and incorporates some of the finest natural attractions in the country.
Attractions like Crystal River, the 'Manatee Capital of the World,' which is featured on RFA's Manatee Snorkel tours, and Clearwater Beach, which is regularly voted America's Top Beach and is offered on no fewer than five of the carefully created excursions to the gorgeous Gulf Coast.
As many Florida visitors go home with magical memories of Mickey and Co, they positively marvel at the Florida nature Real Florida Adventures is able to show them, which also includes a Kennedy Space Center and Airboat Ride combo. This latter is fast becoming an absolute staple that introduces visitors to the true wilds of the Sunshine State.
So, while you're going to be thrilled by all that's new with Disney's golden anniversary celebration, make sure you take a break from the theme parks at some stage and let yourself be captivated instead by Real Florida Adventures and a little celebration of all that's natural.
Don't forget Their Price Match Guarantee. RFA does its best to always offer the lowest price, but, if you find a lower qualified price on another site, they will be more than happy to match it.
And remember, as well as regular tours, Real Florida Adventures also features a variety of Private Tours just for small groups. And they're always ready to go that extra mile to ensure they are providing the personal, professional service that is the bedrock of every great vacation. Just give them a call (407-573-2535) or CLICK HERE to find out how they can tailor-make that perfect trip for YOUR family or group.