Walt Disney World is having a media blitz for Pandora and today was no exception with a walk-through of the area with director James Cameron guiding Whoopi Goldberg during "The View."
In this "exclusive first look," Cameron and Goldberg floated through the Na'vi River Journey, which, through the magic of bioluminescence, looks a bit like another worldly "it's a small world."
Disney World of Avatar Special Features and Grand Opening
Earlier they had stood amid Pandora's floating mountain range, surrounded by Cameron's fictional locale. Goldberg seemed genuinely gob-smacked!
The day's coverage provided glimpses of previously unseen elements, along with fresh angles of the 156-foot-high mountains and parts of Pandora's 2 signature rides.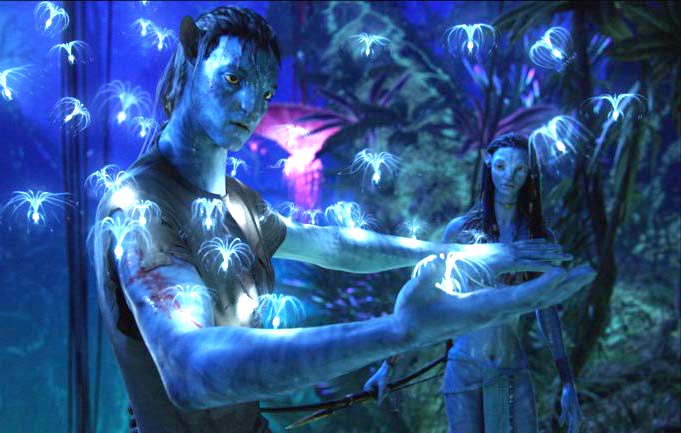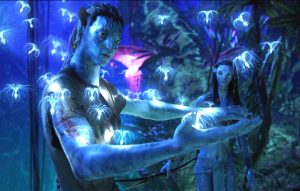 "We have a mixture of Earth plants, and then we have the exotic Pandora foliage that's sculpted by sculptors and so on," Cameron said. "It really gives the illusion that's it's a real ecosystem."
He talked about the after-dark look of this fictional world.
"This whole land will light up at night," Cameron said. "I actually think, in a way, it's more magical by night."
Goldberg asked how the Animal Kingdom setting fits into the overall timeline of Cameron's creation.
"There's 'Avatar' the first movie, then there are the four sequels that we're working on next, and then a whole generation after that when all the conflict, all the struggle, all the warfare between the Na'vi and the humans is over," he said. "The Na'vi have welcomed us to Pandora to help us understand nature and ourselves better."
Paula Faris of "Good Morning America" introduced viewers earlier in the day to major elements of Pandora alongside Joe Rohde, the Walt Disney Imagineering veteran (with the earring collection), and Jon Landau the producer of "Avatar."
When Ferris asked how Disney had constructed the floating mountains Rohde responded."We're never going to tell you,"
In a prerecorded sequence, Ferris and Landau head to the Avatar Flight of Passage ride. "You're scanned and matched to your very own avatar," Faris said in the pre-show area. Then they are shown wearing goggles and sitting on the vehicle, but no visuals from the ride were aired.
Faris' raves and screams were clearly audible, though! "It makes you feel like you're flying on your own personal banshee," she said after the experience.
The grand opening for Pandora — The World of Avatar is set for May 27.