Choo-choo while you still can! Magic Kingdom visitors have just a couple more days to board the beloved Walt Disney World steam railroad before it temporarily shuts down. The last day to ride the train, which loops the entire park, is Sunday, Dec. 2, a Disney World spokesperson confirms.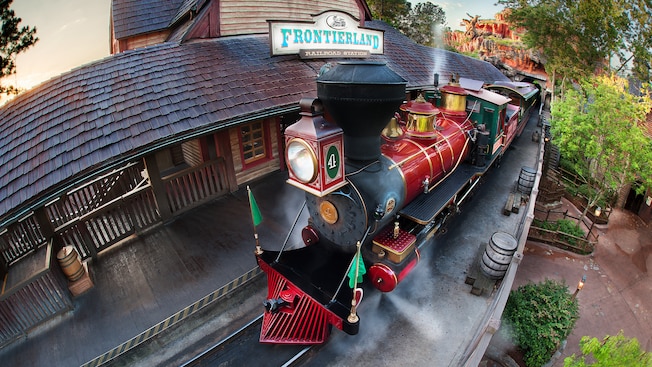 The disruption of the Walt Disney World steam railroad service, announced in August, is tied to the construction of a "Tron" ride in Tomorrowland. No return date has been announced for the railway.
In the meantime, visitors will be able to see the train while it takes up residence at the park's Main Street Station above the entrance to Magic Kingdom.
Another attraction that will be temporarily closed is the Tomorrowland Speedway, which will be adjacent to the "Tron" ride. The final day for the miniature-car attraction will be Jan. 1, 2019, the spokesperson said. It is scheduled to return as the same attraction, she said, but a date has not been announced. Earlier this year, Disney indicated that the speedway would return in the summer of 2019.